Here are some of my favorite updos for little girls, great for dance, school and other times when you really want the hair to stay put (family vacations, etc.). Make sure to save this page by pinning.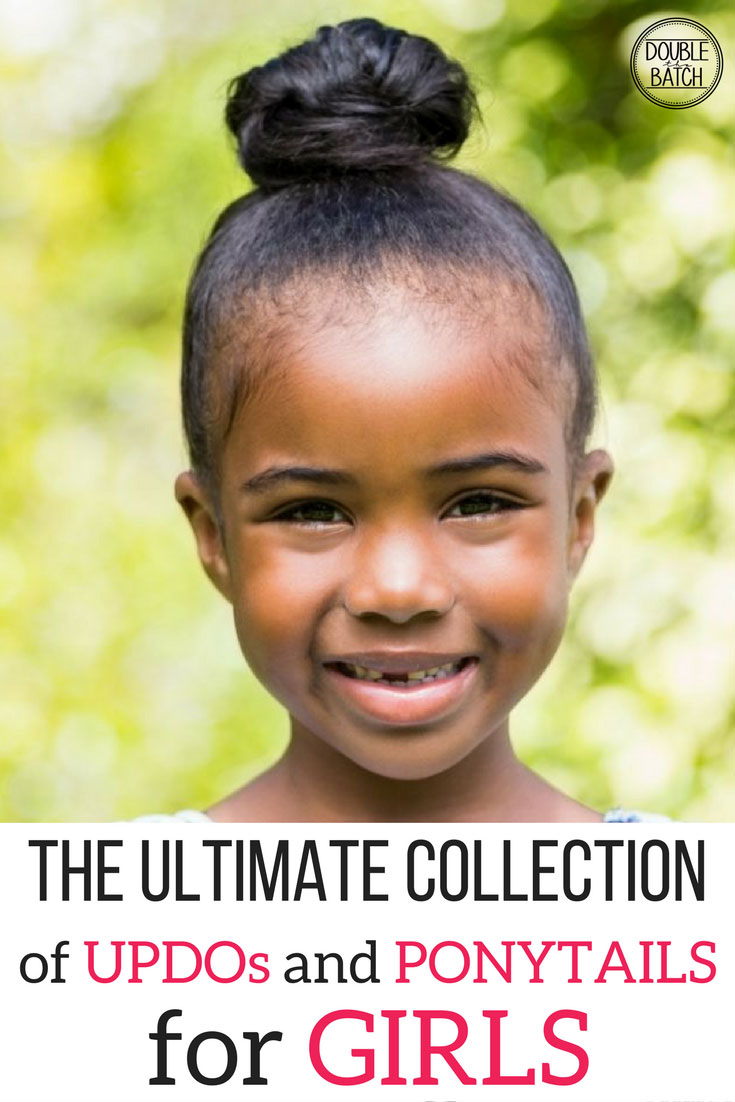 Diagonal Web Top Knot Ponytail Updo for Little Girls
I love doing web styles whenever we are doing activities where I really want hair to stay in place (amusement parks, family vacations, etc.) Confession: I also do web hairstyles when we are on a busy vacation (or camping) and I don't want to do hair the next day. Yep. This hairstyle wears for days! 🙂
Diagonal Web Into a Top Knot | Q's Hairdos
Twisted Ponytail Updo
This particular video is an adult, but this is also a great updo for little girls as well.
Twisted Ponytail | Twist Me Pretty
The Topsie Tail Faux Hawk Hairstyle
This is a really fun one, and the first time I learned of the Topsie Tale Hair Tool. So much better than pulling the ponytail through with the fingers, and has a cleaner look.
Topsie Tail Faux Hawk tutorial by Two Little Girls Hairstyles
Pull-Thru Updo
This particular video is showing an adult hairstyle, but this would look super cute as an updo for little girls!
Pull-Thru Updo | Cute Girls Hairstyles
4 Twists Messy Bun Updo Hairstyle For Girls
This one is quick and easy, but also super cute!
4 Twists With Center Messy Bun Toddler Hairstyle
Rolled Updo for Little Girls
I love this particular one because she just uses a braid instead of a headband. My girls don't aways like to wear a headband.
CUTE & EASY ROLLED UPDO! ❤😍
Ponytail Variations
Here are a bunch of different ways to spice up the ponytail!
10 easy hairstyles with ponytails for school | Patry Jordan
Zig-Zag Ponytail
Here's another variation of the web:
https://youtu.be/qllTQwKhjYI
I hope you enjoyed these ponytails and updos for little girls!
Pin It for Later: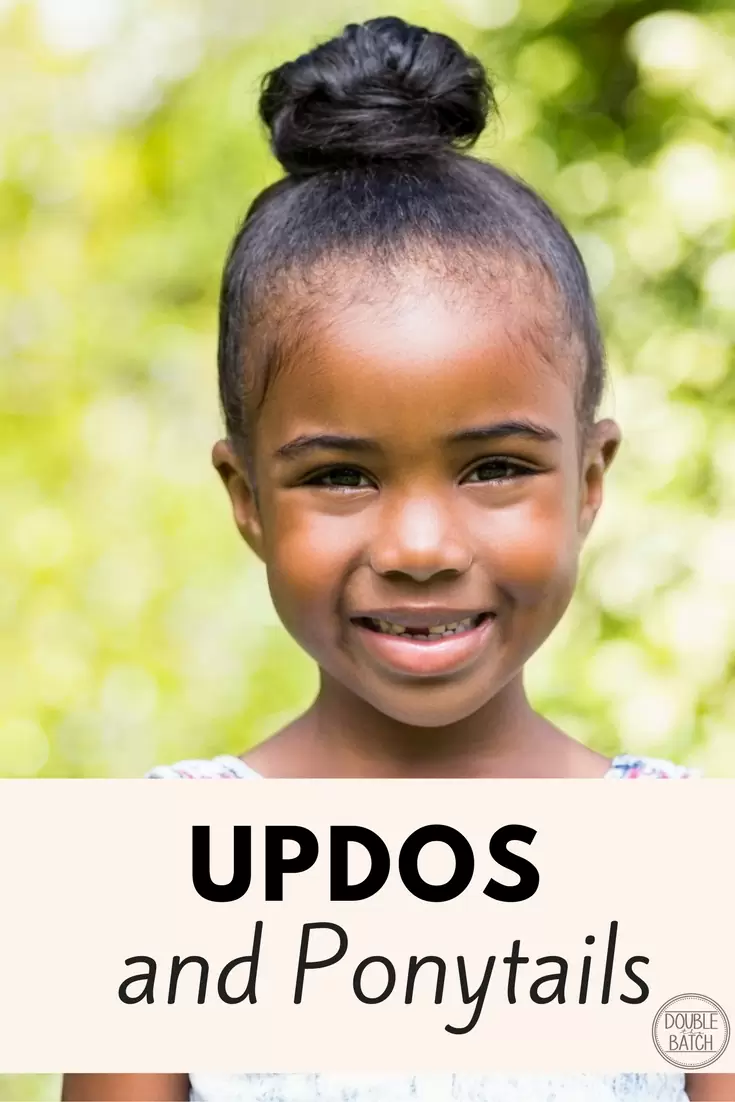 WANT MORE Hairstyle IDEAS??
Quick and Easy Hairstyles for Girls (2 minutes or Less)
Twist Hairstyles for Little Girls
Easy Braid Tutorials for ALL HAIR TYPES
Another Hairstyle for You that is VERY POPULAR RIGHT NOW! The HALF BRAID TUTORIAL