These rustic pallet bookshelves add so much to your space!! Research shows that simply having books will improve the literacy of our children and can propel children further in their education. Bookshelves that show the covers invite children to pick up that book. The cover art of each book is so inviting compared to the spine of a book!
Here is an beautiful way to track the books you read in your home!!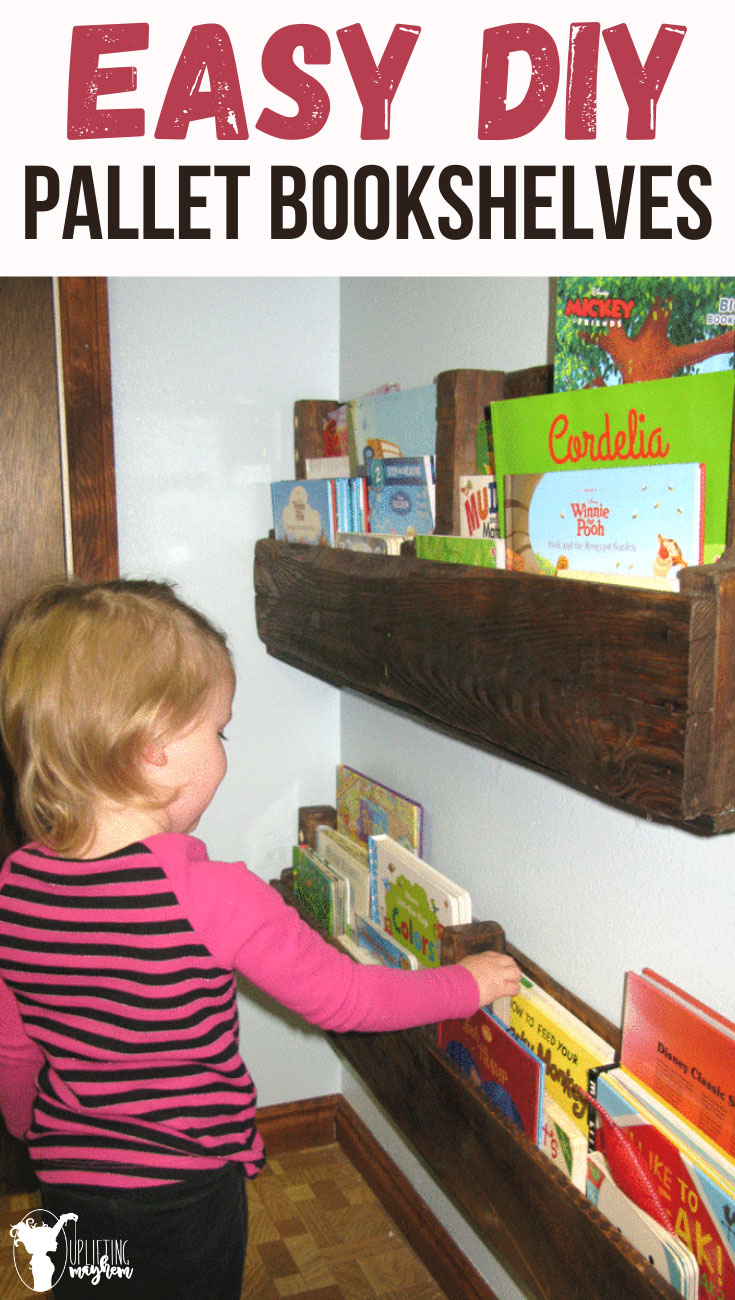 My Pinterest is filled with front facing bookshelves but I couldn't find the perfect thing, so we made our own. I love adding rustic character pieces in my home. We also love books, and hope to encourage the love of reading in our home. But I especially love FREE!! So DIY free pallet bookshelves?
Sign me up ASAP!
Three bookshelves were made in only a matter of hours! And they turned out better than I expected!!
Materials:
Pallet

Saw

Hammer

Sander or Sandpaper

Stain

Nails and Screws

Drill
To make a pallet bookshelf, you will need a pallet. I got mine from a friend. You can also find them in online marketplaces, small businesses, factories, or construction sites. It doesn't have to be perfect, it will just add character.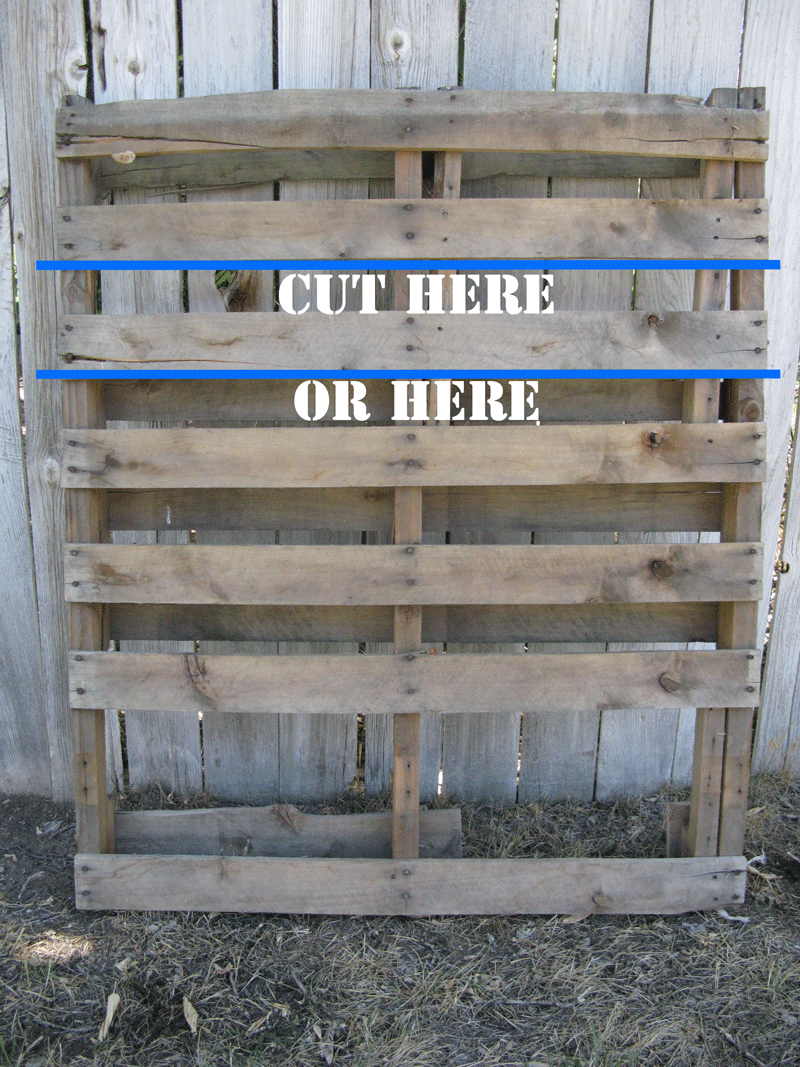 Step #1 – Cut the Pallet
I convinced my husband to work the power tools, I have an irrational fear of sharp shiny objects, thanks Grandpa! Cut right above the second or third board, and cut along the plank. It will add a cool shape to the front of the shelf if you keep the cut below the curve, pictured below.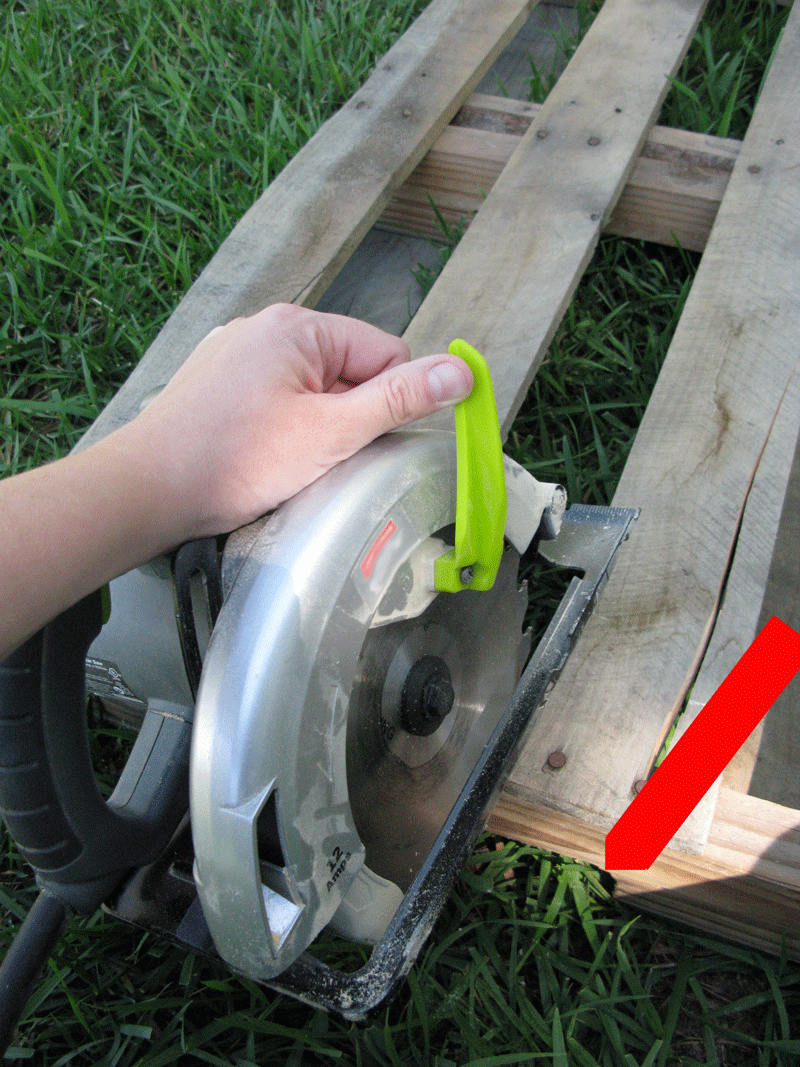 A pallet will make two bookshelves like this. One from each end. It will look like this once cut…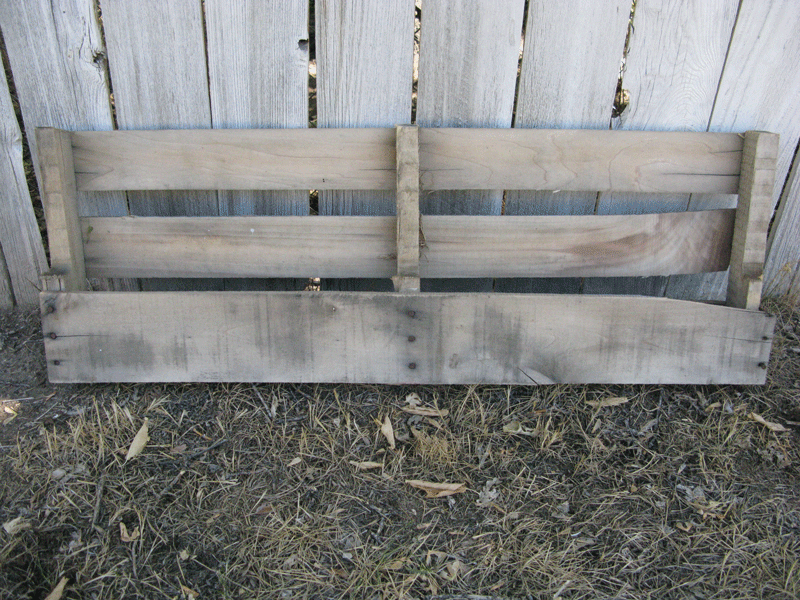 Step #2 – Sand the Pallet
Now you can sand like crazy! You really can't sand too much. Especially since it will have child access, you don't want any slivers happening. Those are the worst! I let my sister sand most of it actually, she loves sanding. Your welcome sis!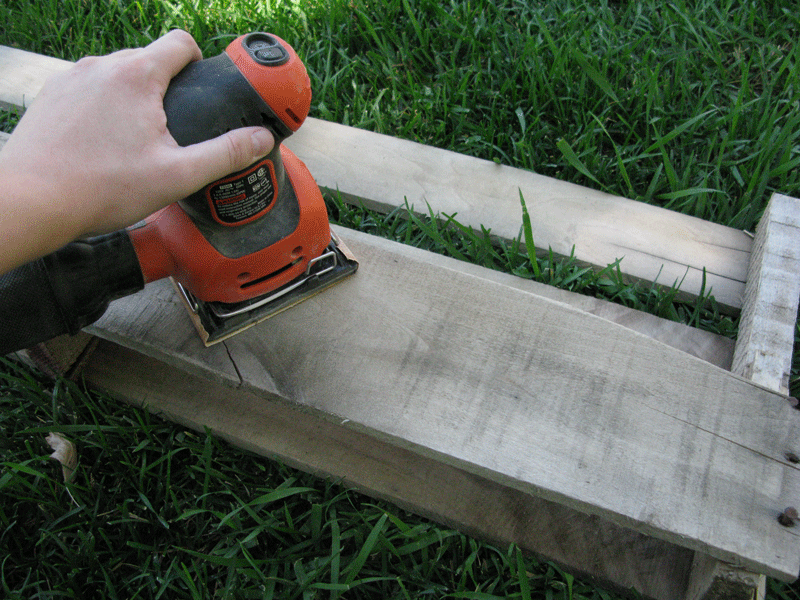 You need a bottom of the bookshelf. It would be way easier to buy a 1"x4", cut it down to the length of the pallet and nail/screw it on. Or you can do it for no cost, like me. But it took some elbow grease. You will need to get one of the boards off of the pallet. Choose one that you aren't turning into a bookshelf, and hopefully one where the nails are poking out a little bit.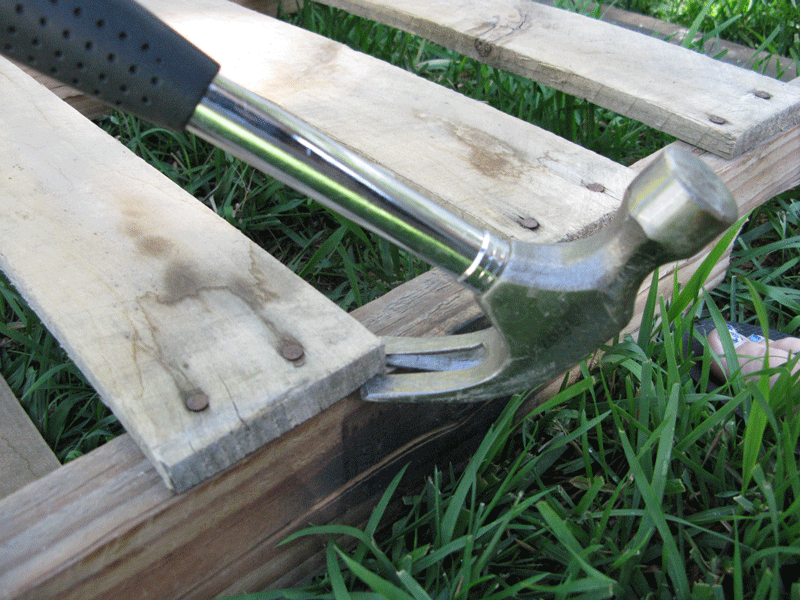 You can help the nails come out by wedging your hammer between the boards and trying to pry it off. Try not to break your board.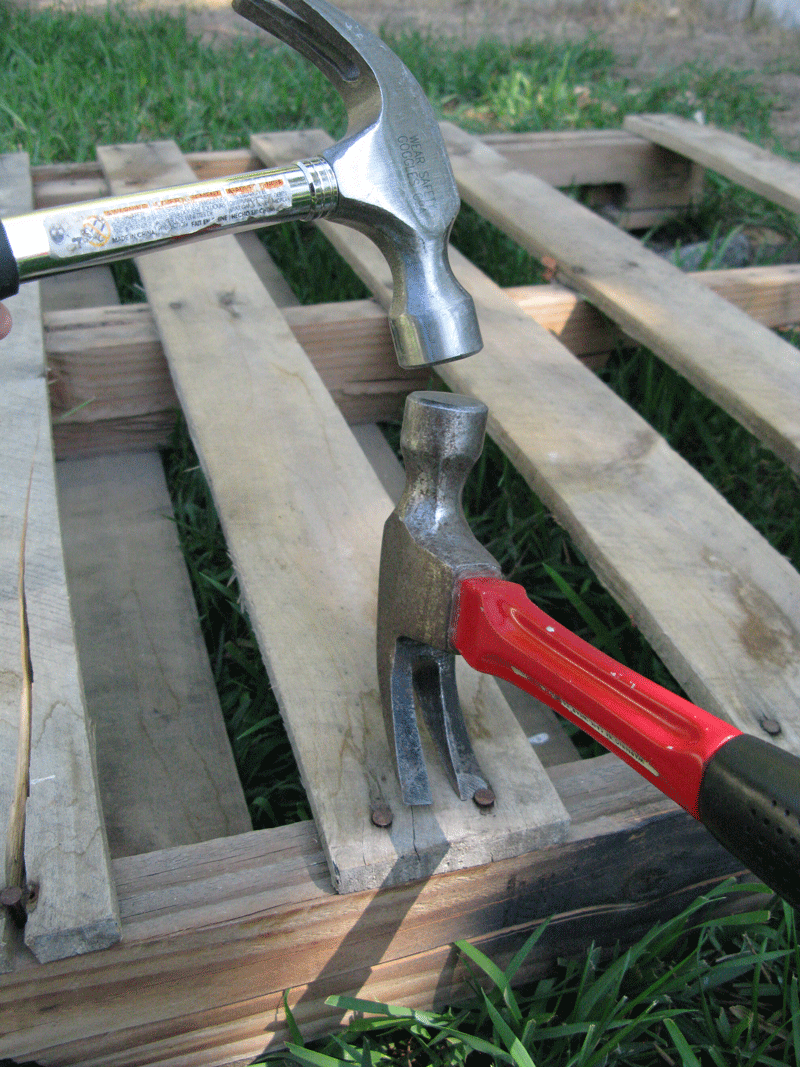 Using a hammer or two, wedge your hammer under the nail and pry up.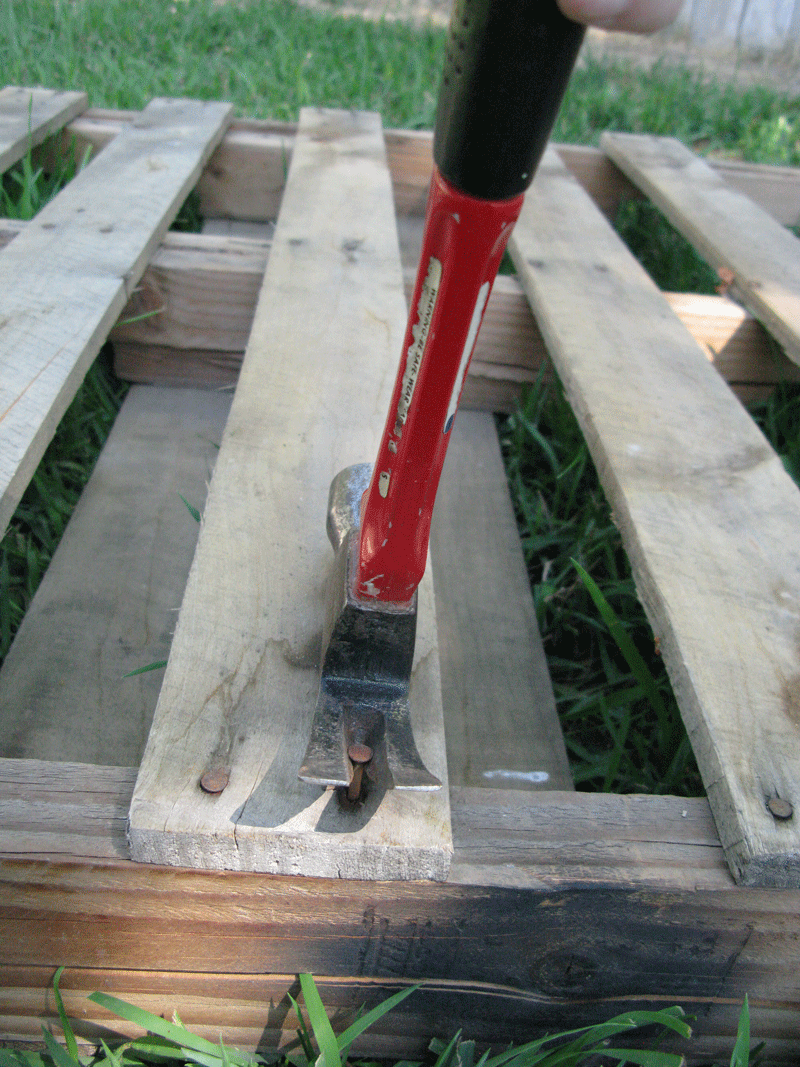 And yes, you will need to do this for all six nails. They are nasty! Don't worry, it will be totally worth it! Then sand the plank down to your hearts content.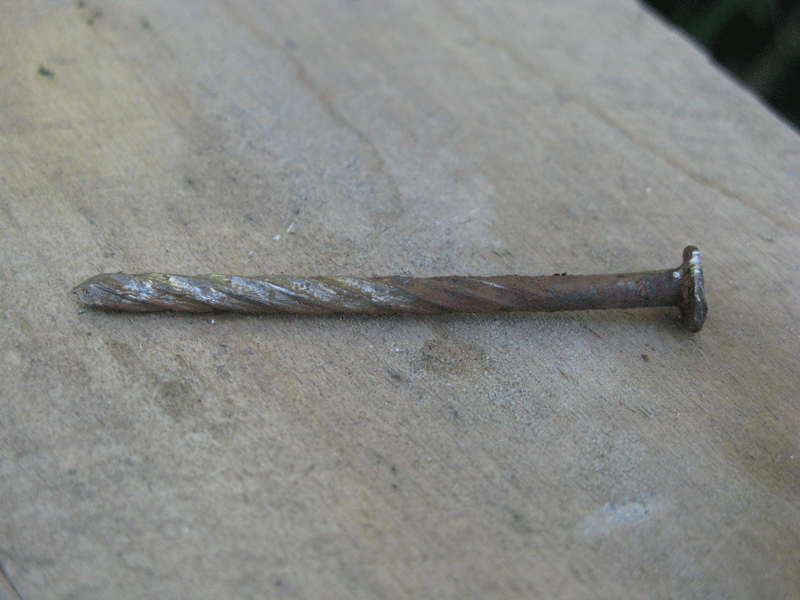 Step #3 – Attach wood to the bottom of the bookshelf
Now attach the newly freed pallet plank to the bottom of your bookshelf. You can do this using nails or screws. Just make sure it is secure, it will be holding lots of books!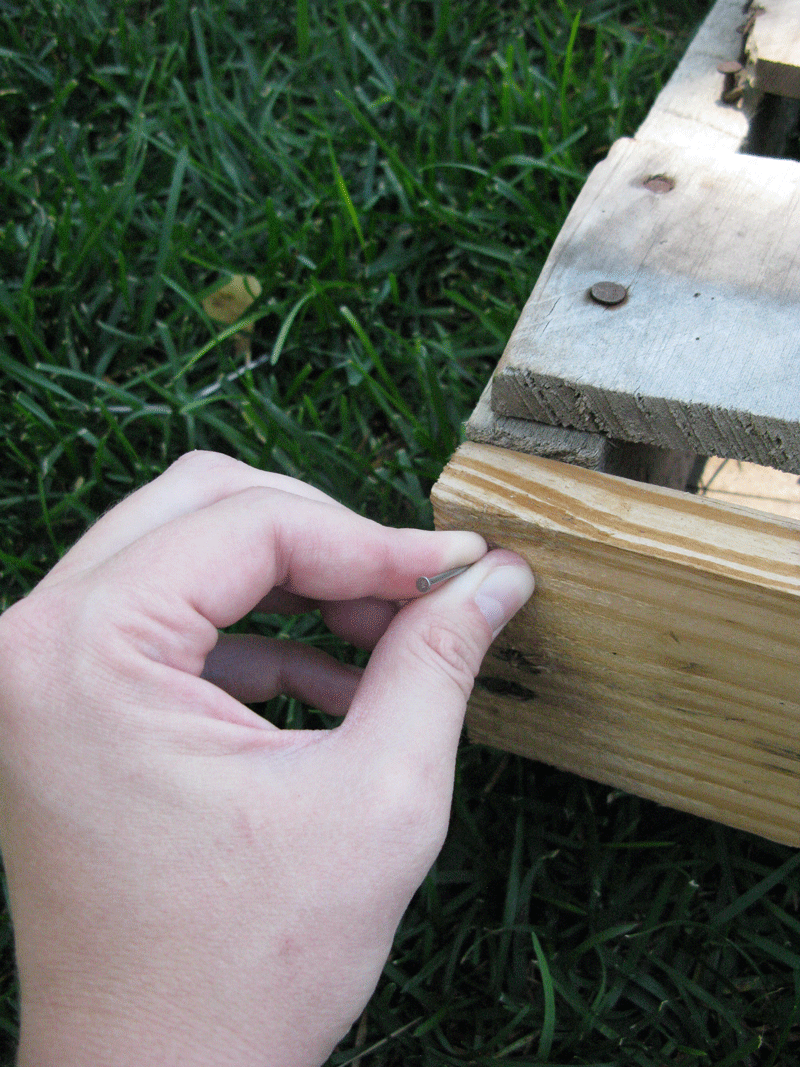 Step #4 – It is ready for Stain!
Pick a color you like, and go for it! Pallet wood is very dry, it will take more stain than you expect. I needed two 8 oz. cans of stain for only three bookshelves.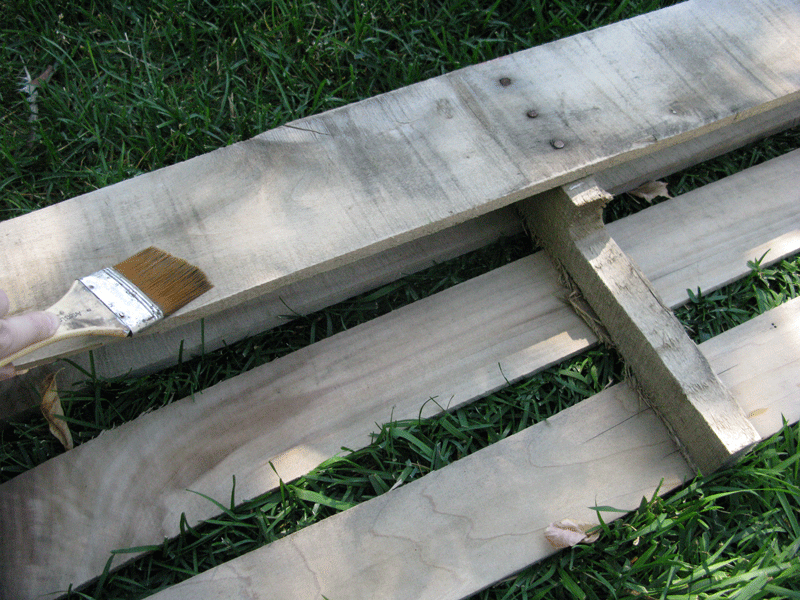 Step #5 – Apply topcoat
Once dry, spray or paint with a top coat of a clear protective finish in the sheen you want. I went with satin. Do as many layers as the can suggests.
I hot glued some scrap felt into the bottom of the shelf to add some padding for the books. Also I applied felt to the back of the shelf using hot glue so there would be a little buffer between the pallet and the wall.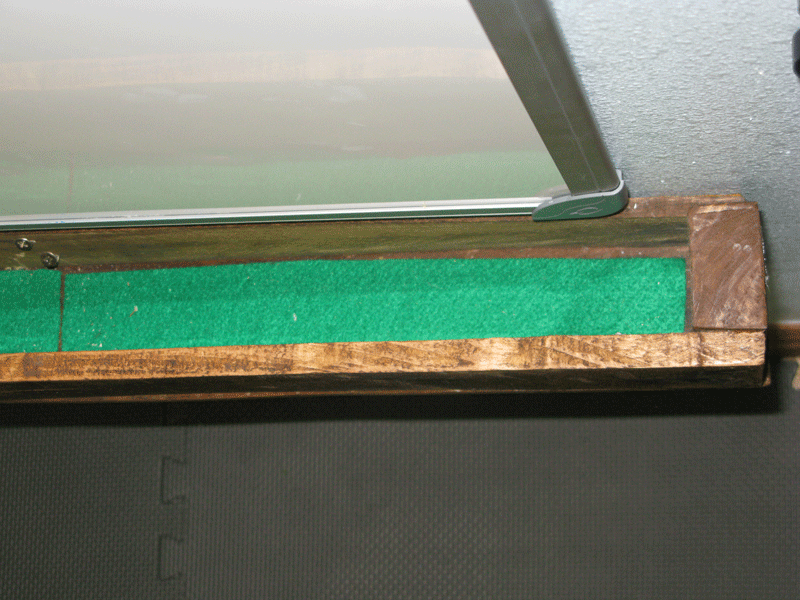 Step #6 – Attach to wall studs
Decide how tall you want them, then locate where the studs are on your wall and screw the bookshelf into the studs.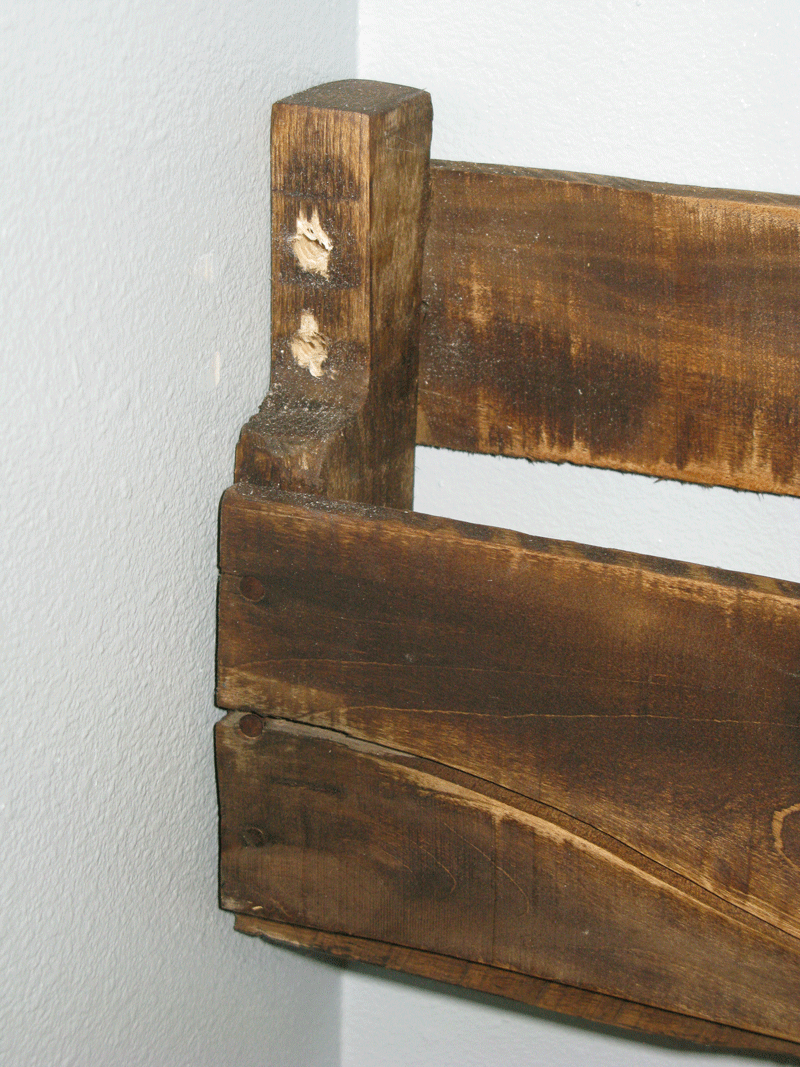 These make me so happy! I love all the character they add to my playroom!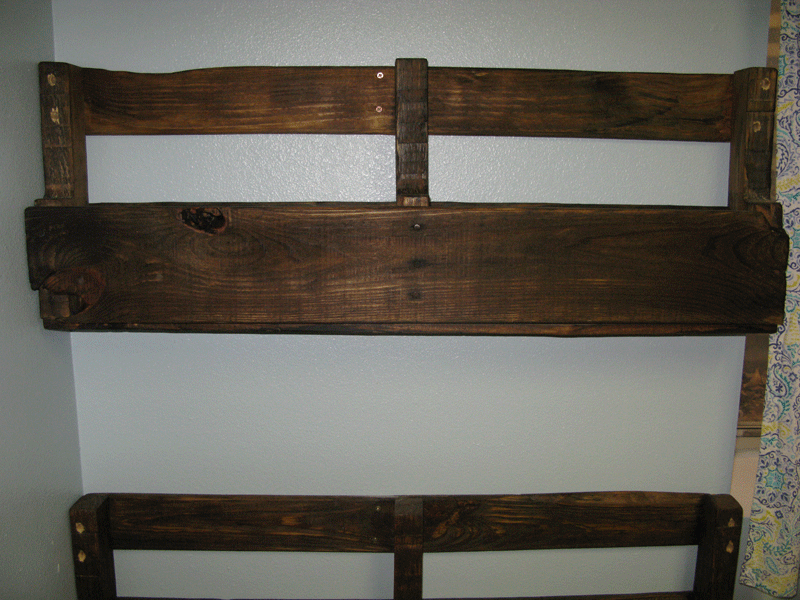 Step #7 – Fill with books and enjoy!!
They can fit about 20 books per shelf, depending on the size of books. You can also use the shelves for other purposes like this photo below. Here is a list of some of our favorite children's books.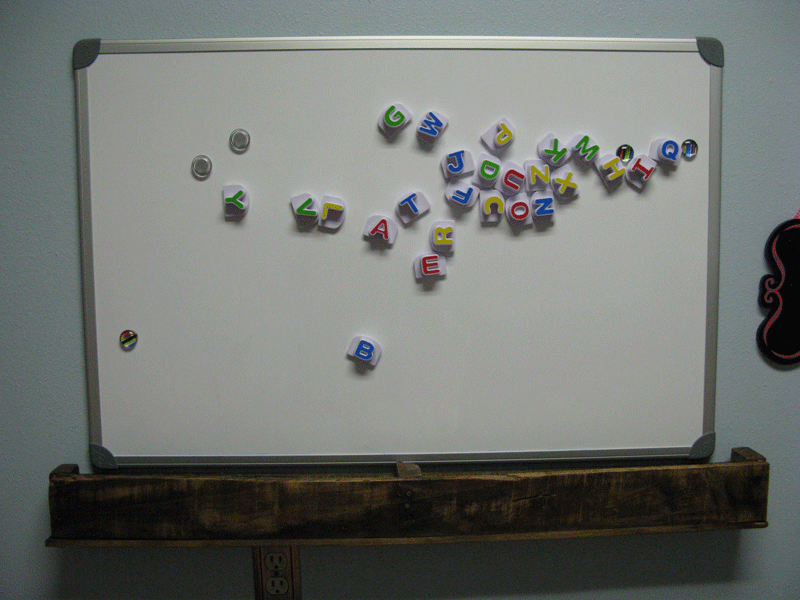 While we were doing the pallet bookshelves, we built a little tray to go under the white board to hold markers and magnets. We built it the same as the bookshelf, but only kept one plank along the back instead of two.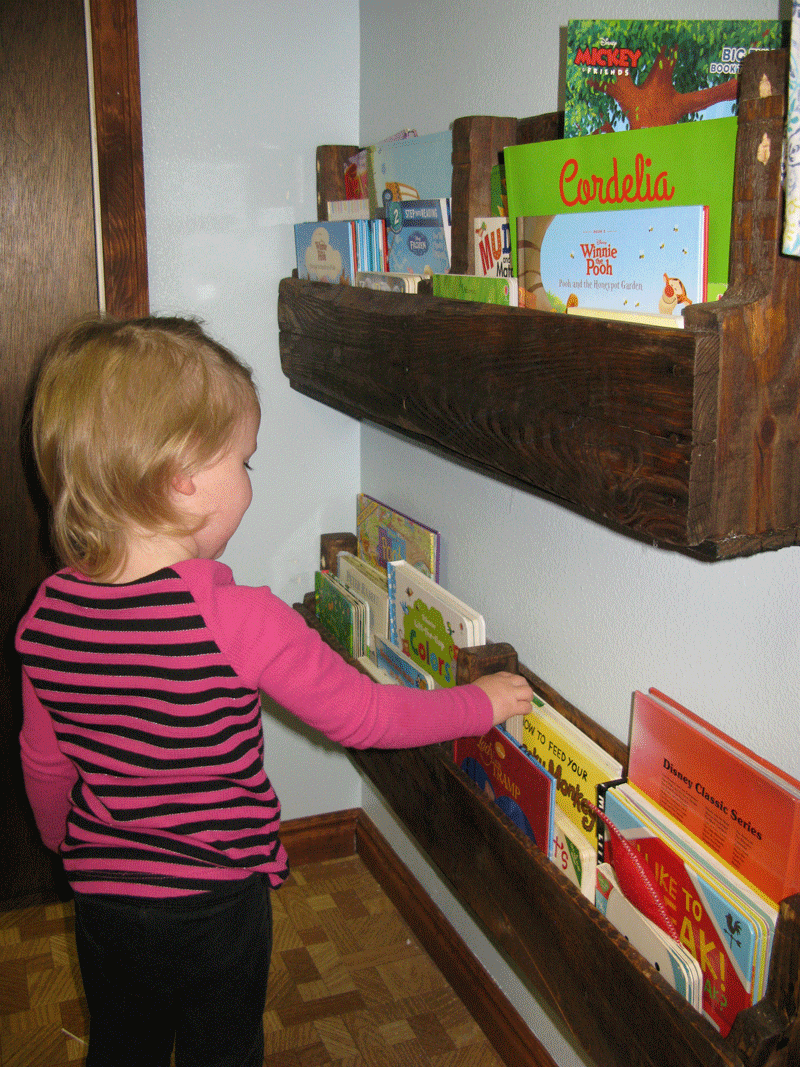 I would love to see them in your room! Tag me on instagram, @upliftingmayhem
I really hope you and your kids love your shelves as much as we do!
Brittnie is a mother of 3 youngsters. She enjoys home workouts, watching Korean dramas, and dreaming of other home projects that her and her husband can work on. Ice cream is the way to her heart, and also the way to get out of doing home projects.