Every year on July 24th, the state of Utah celebrates Pioneer Day. It commemorates the Mormon pioneers passage into the Salt Lake Valley in 1847. The trail from Nauvoo, Illinois, to the Great Salt Lake Valley was approximately 1,300 miles long and would ultimately lead 70,000 Mormon pioneers to the West. It was a hard and arduous journey by wagon or handcart and ultimately took the lives of many Mormon pioneers.
As a tradition in the Mormon faith, many local congregations (called wards) participate in what we call "Pioneer Trek". Basically, we reenact the actual pioneer trek west by pulling handcarts about 20-40 miles along the same trail that the pioneers walked. We even dress in pioneer clothes.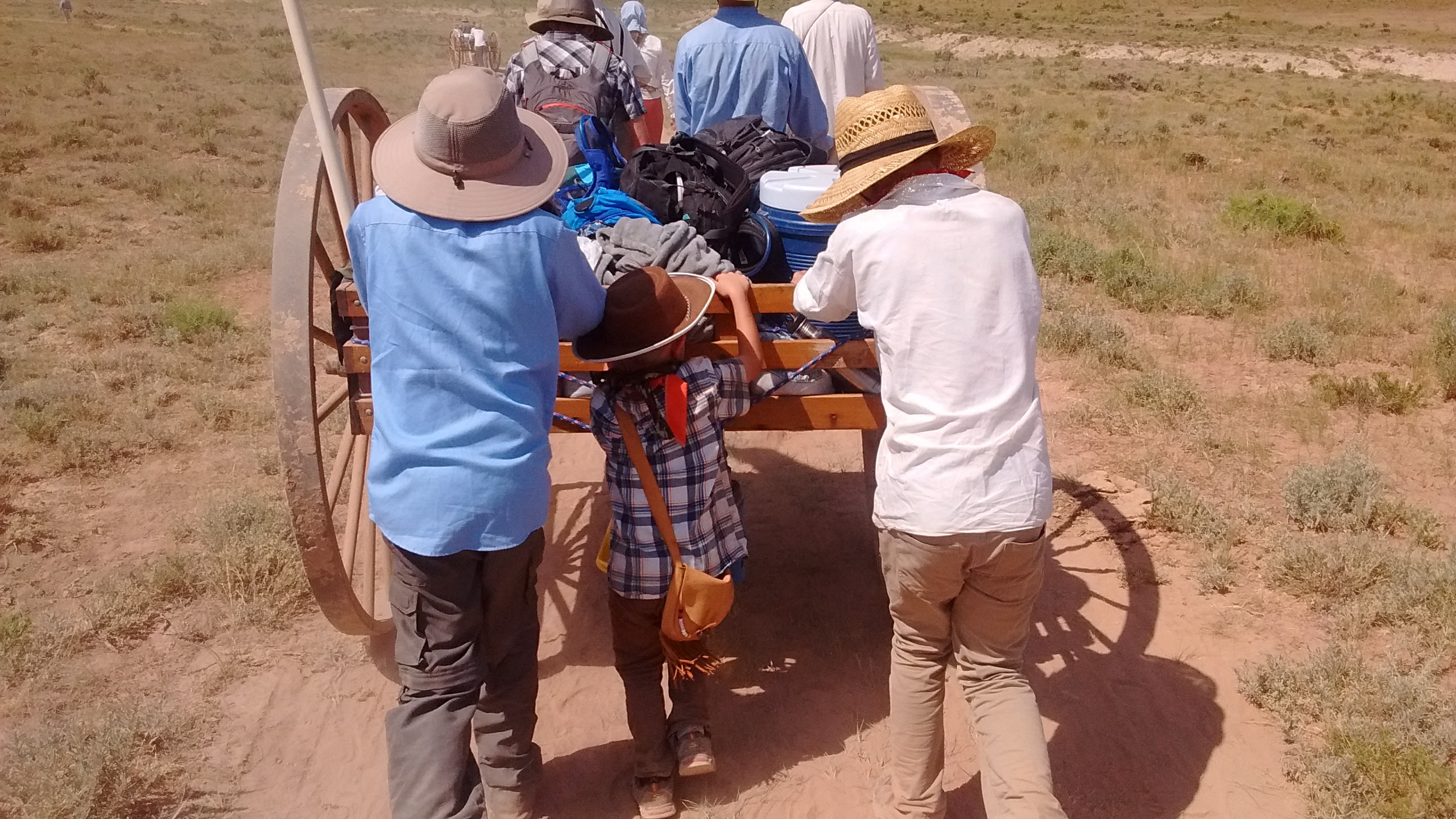 When we do hard things, the process is much the same! Here are 4 things I observed that motivates one to continue to work hard!!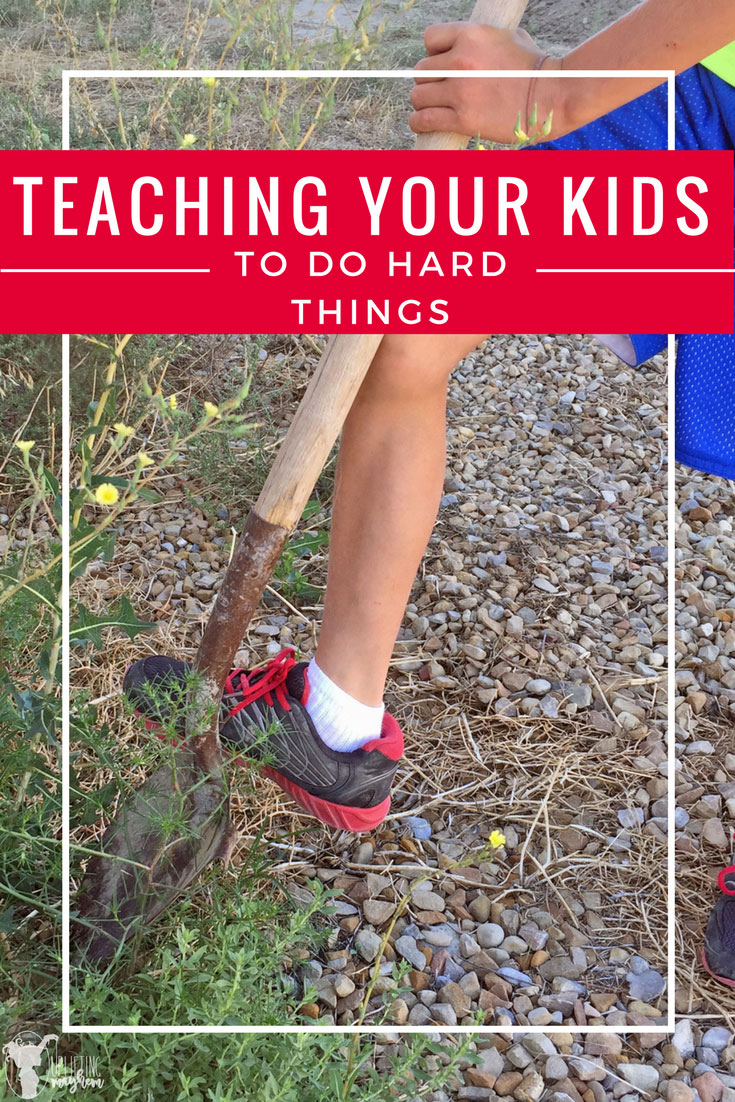 #1 – Hard work makes the dream work
So, when my local ward announced that we would be holding our own pioneer trek and all family members were invited, I was hesitant at first. Twenty miles was a long way for my little kids to walk in three days. Apparently I wasn't the only one who wasn't thrilled about the idea. Many other members were dragging their feet as well.
After talking it over with my husband, we decided that OUR KIDS CAN DO HARD THINGS. We just needed to work together as a team to accomplish it. Knowing that our two littlest were too young to remember any of the trek, we decided to just bring our 5-year-old and our 7-year-old with us.
You don't know what your capable of until you are in the thick of it! Challenge yourself to do hard things! You might surprise yourself!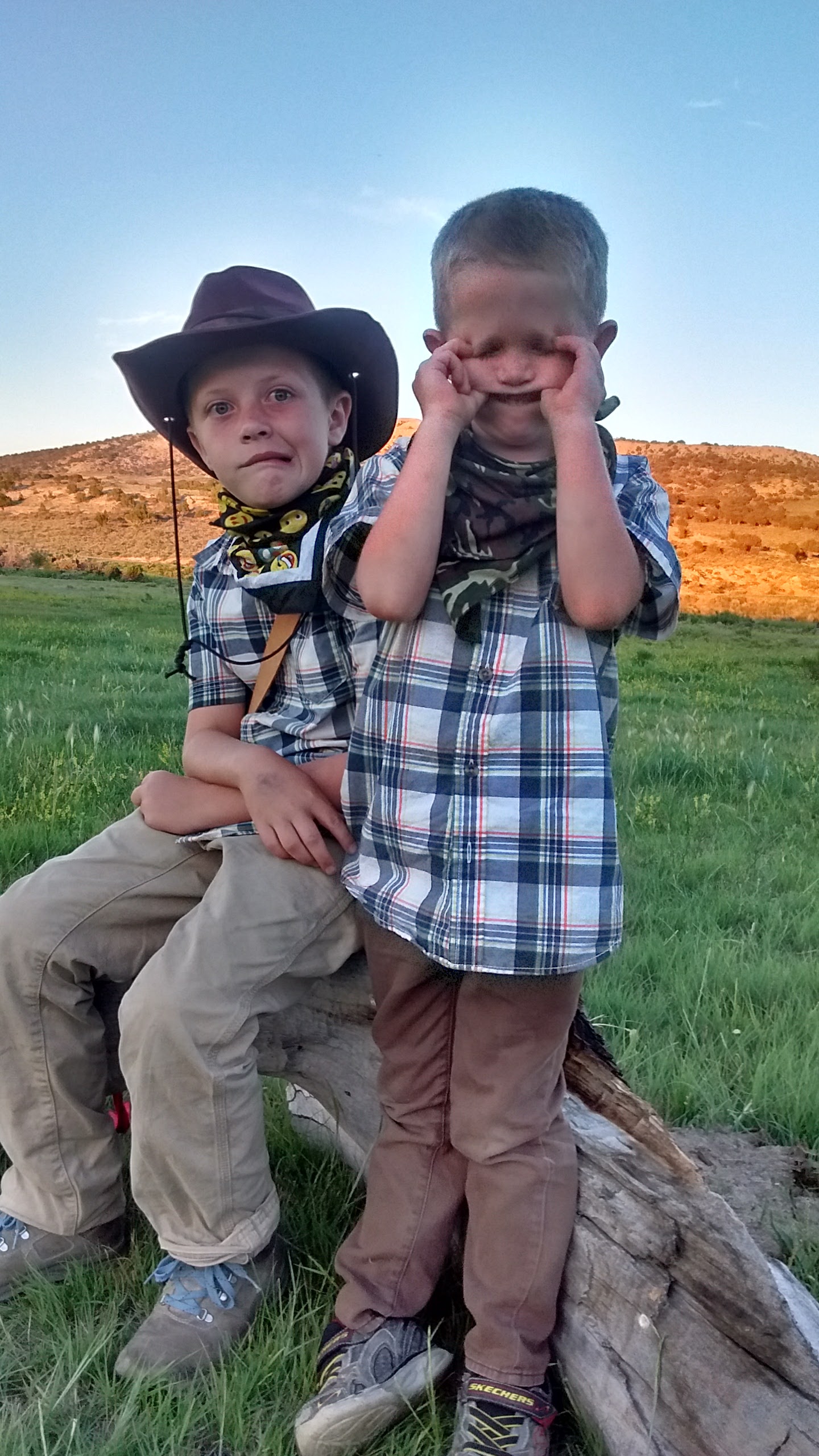 #2 – One step at a time
When we arrived at the designated spot to begin our trek, everyone was anxious to get started. We knew that we would be walking a total of eight miles that day under the hot 100- degree sun while pulling a handcart. Before we even reached the one-mile mark, my 5-year-old started complaining that this was too hard. He wanted a piggy back ride. To keep his mind off of his tired legs, we played "Eye Spy" and fed him as many Starburst candies that he wanted. Soon enough he had forgotten how tired he was and ran off with his friends up ahead.
Before we knew it, we had walked about seven miles. That was when my 7-year-old had had enough. Dirt was blowing into his eyes, his feet hurt and it was blazing hot. Distraction wasn't going to work on him. Instead, I gave him reasonable goals to work towards. I told him not to focus on how much farther we have to go but rather how far we had already come. "Just walk to that tree in the horizon and then see how you feel," I said.
This is the same as any hard thing! Start small and and take one step at a time. If you look too far ahead it can be overwhelming. Stay focused on the step in front of you!
#3 – Others have been through worse
As we walked along the trail, members of the pioneer trek committee organized short breaks along the way to hear stories of actual pioneers who sacrificed so much along the trail. Such stories included that of 11-year-old James Kirkwood, who in the fall of 1856, carried his little 4-year-old brother Joseph when he was too tired to walk on his own. As they climbed to a place called Rocky Ridge and reached their campsite for the night, James, "having so faithfully carried out his task, collapsed and died from exposure and over-exertion."
None of us died or collapsed from exposure or over-exertion but it did make my kids appreciate their nice warm beds, air-conditioned home and most of all the sacrifices made by our ancestors. Hearing these pioneer stories put everything into perspective for all of us. It wasn't as hard as it could be. When you think about this it puts your difficulties into perspective! Someone always has it worse.
#4 – Stay on the trail and stick it out
As our group of about 145 people started on the trail the third and final day, I looked around and realized that our numbers were fewer than yesterday. Apparently, one family in our group, who had been considerably vocal about their distaste for the frequent water breaks and the overall management of the entire event, packed their bags and left a day early. It might have seemed to them like a "silly ward trek" and not worth their time, but I can't help but wonder how the conversation went during the car ride home when their kids asked, "Why are we leaving early?"
As we neared the end of our trek, we came upon a sign in the road that said, "Stay on trail." Ironically that was the theme of our trek. While standing next to this sign, my neighbor spoke to the entire group about staying on our own trails in our own lives and never giving up. She said that when times get hard, just say to yourself,
"I can do it. I must do and I will do it."
Consistency and "staying on the trail" is key to anything you do in life! Over time you will see the blessings from doing this!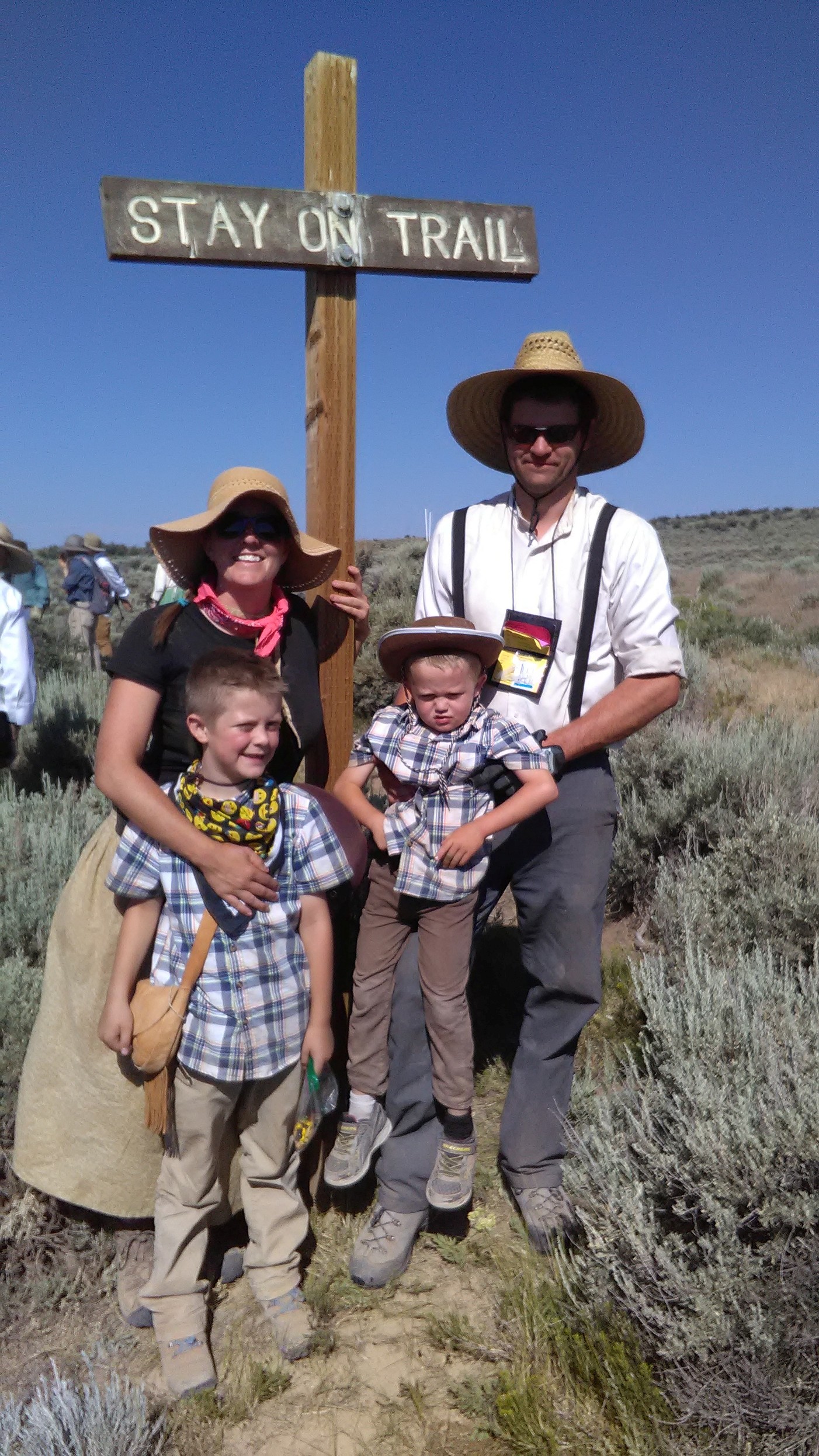 If you ask my son what his favorite part of the trek was, he would probably say ordering whatever he wanted at Wendy's on the drive home. But I know that my husband and I were able instill within my two boys the confidence that they can stay on the trail when times got rough and that they can do hard things. And that makes every last tiring step worth it.
Want to learn more about accomplishing your dreams? Take a look at this post, "How you can accomplish anything." What things have you done to teach your kids to work hard? Leave your comments below.