I am always amazed how moms of girls get their girls all dressed and ready with an adorable hairstyle. My sister is so talented at throwing together a cute hairdo in minutes! I wanted to provide a place where you can get a bunch of quick and easy hairstyles all in one place. The videos below share fast and cute ways to do your girls hair. It's all in the little details! I love it!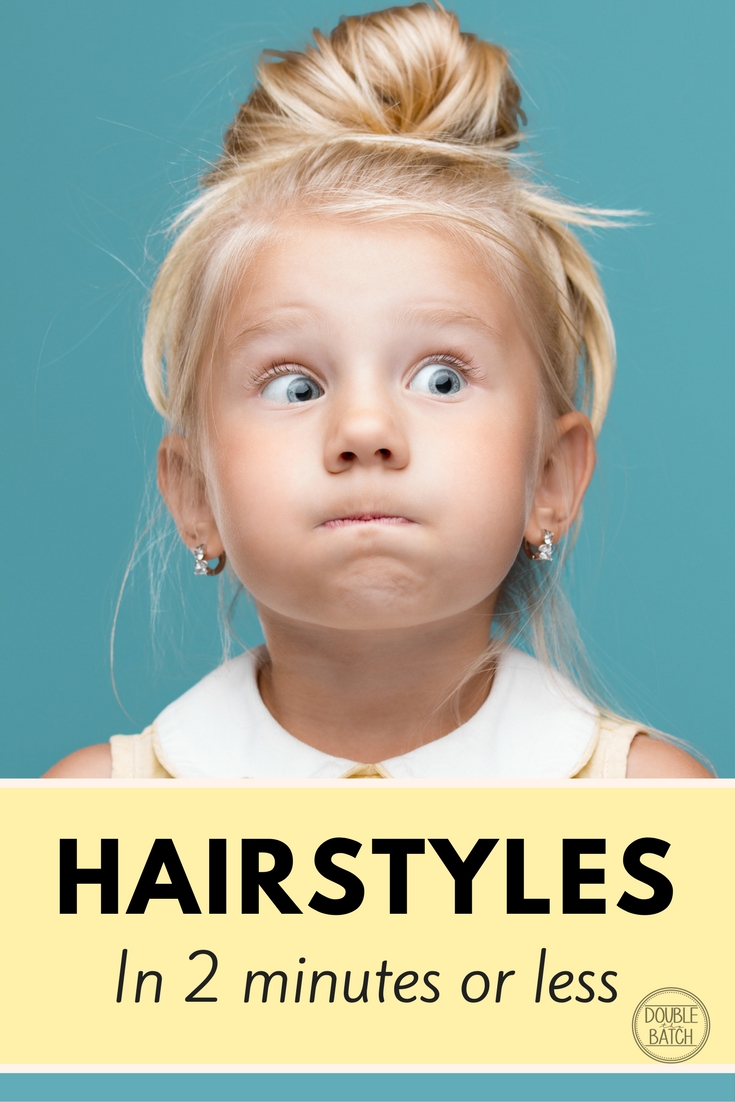 Here is a compilation of quick and easy hairstyles for you and your daughter!!
Ten Hairstyles in 60 Seconds or Less
These are super easy and simple hairstyles, especially great for little girls with longer hair. I love #3! Super cute and easy!
Ten 60 Second Heatless Hairstyles / 1 Minute Hairstyles | Quick Hairstyles | Braidsandstyles12
Here are 3 more 1-minute hairstyles for little girls.
3 adorable 1-minute hairstyles for girls l 5-MINUTE CRAFTS
Twists Into Side Half Pony
This one might take longer than 2 minutes the first time, but once you get the hang of it you can do it faster
Twists into side half pony
Here's another one that might take a couple more minutes (3-5), but you could easily take out some of the elements (just do the top part, etc.)
Braided Bun with Flips | Q's Hairdos
12 CUTE HAIRSTYLES TO BE READY IN ONE MINUTE
So cute and so creative!! I love the variety in this video. It was one of my favorites to watch and see the end result with each hairstyle.
12 CUTE HAIRSTYLES TO BE READY IN ONE MINUTE
Being a mother is already a busy job! I hope these fast hairstyles compiled together will help you and your sweet daughter!! They are super cute and fast which is an essential!! Good Luck!!