Homeschooling is one of the hardest things I have ever done…but it is also one of the greatest things I have every done! It is a beautiful chaotic experience that I am always learning and discovering how to do it better!
Whether you are just starting to homeschool, or have been homeschooling for a long time, more than 40 veteran homeschoolers have come together during this time to bring you the Homeschool Mom Conference.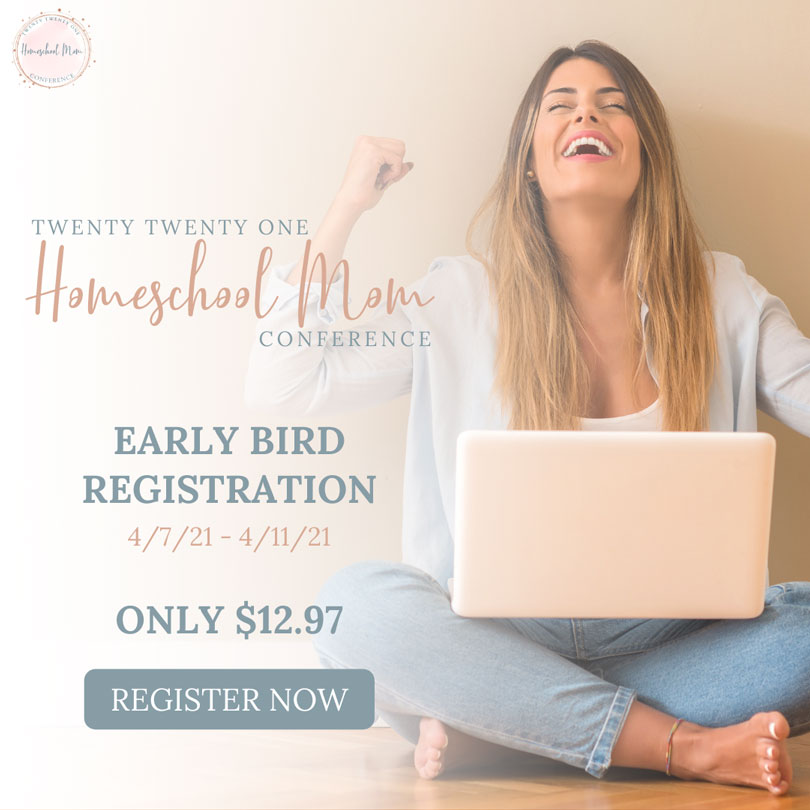 The How to Homeschool Summit contains more than 50 workshops and is entirely online and pre-recorded which means you can listen to any of the workshops from home at a time that is convenient for you!
Workshop topics include:
How to get started homeschooling

Homeschooling styles and methods

How to choose homeschool curriculum

How to homeschool and work from home

How to create an effective homeschool schedule

How to homeschool for FREE

How to homeschool high school

How to earn college credit while homeschooling

How to homeschool a child with special needs or chronic illness

Homeschooling preschool

How to make a smooth transition from public/private school to homeschool

How to balance homeschooling with homemaking and life

Secrets to homeschooling success

Things no one tells you about homeschooling

What happens when you didn't plan [or want} to homeschool

Homeschooling laws

How to homeschool your children and work full time

AND MANY MORE!
Along with all of this awesomeness, you can get access to ALL workshops plus a digital swag bag full of homeschooling resources for FREE!
Worried that you won't be able to watch all of the workshops in just a few days? No problem- we also offer lifetime access to all workshops + the digital swag bag AND access to the How to Homeschool Community Support Group for just $12!
Find out more and register today!!