School is about to start and I've been practicing different hairstyles for little girls now that I'm sending off a kindergartener for the first time! Here is a collection of my favorite twist hairstyles for little girls. If you are wanting some more hair ideas for girls, visit our main hairstyles for little girls section of the website and look over the different categories. Make sure to pin these main pages so that you can come back and see new tutorials that have been added!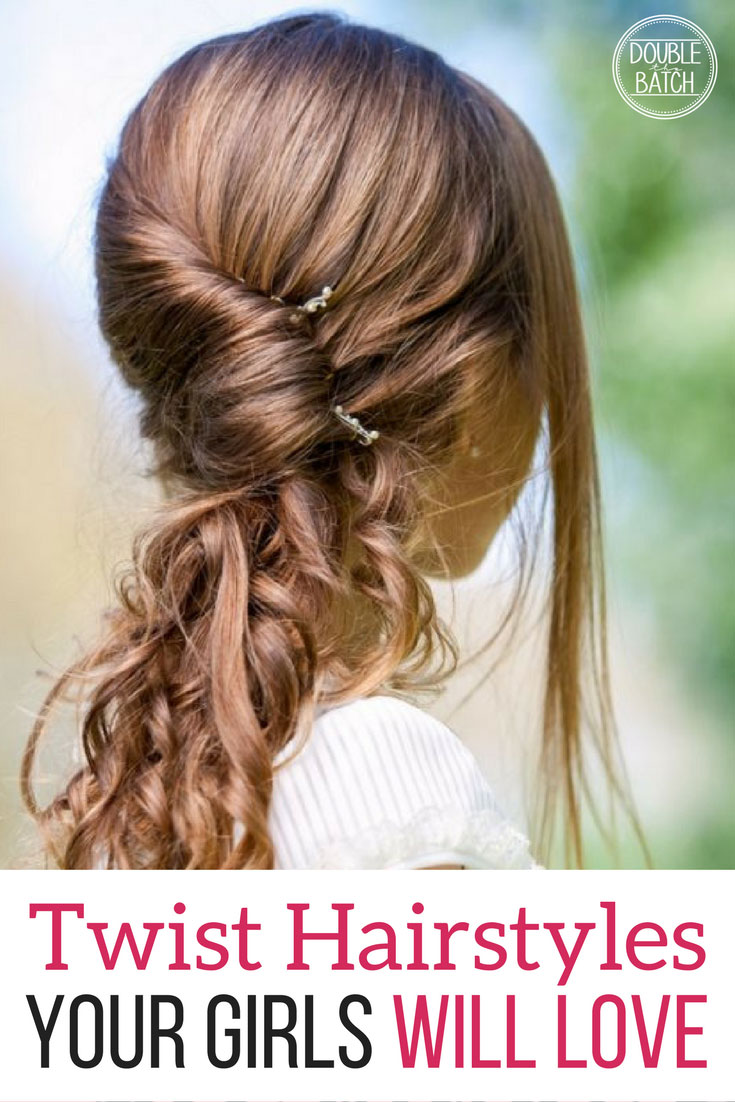 Twist Hairstyles for Little Girls
Classic Elsa Twist
This first hairstyle is the classic Elsa hair….although the Frozen craze has faded off at our house, I still love this simple style. Easy enough for me to do, and good for days I don't want to do a full braid.
ELSA'S CORONATION HAIRSTYLE DISNEY'S FROZEN!!
Full Crown Twist Hairstyle
This twist goes around the whole head and is more of a rope style. Love this hairstyle as well.
How to create a Crown Twist Braid | Updo Hairstyles
Messy Buns With Twists
Oh who doesn't love a cute messy bun! This adds both the messy bun and a twist! SUPER CUTE!
Messy Buns with Rope Twists | Q's Hairdos
Twisted Headband
If you want a twist hairstyle that leaves the bulk of the hair down, here is a fun one (but you can also pull it up into a ponytail)
How to: Pull Through Braided Headband | Brown Haired Bliss
Other Rope Hairstyles
On the other hand, if you DO want something pulled up, several of these would work
3 Easy Rope Braid Hairstyles | Missy Sue
I hope you liked these twist hairstyles for little girls! Let me know which ones are your favorite!
Pin this for later: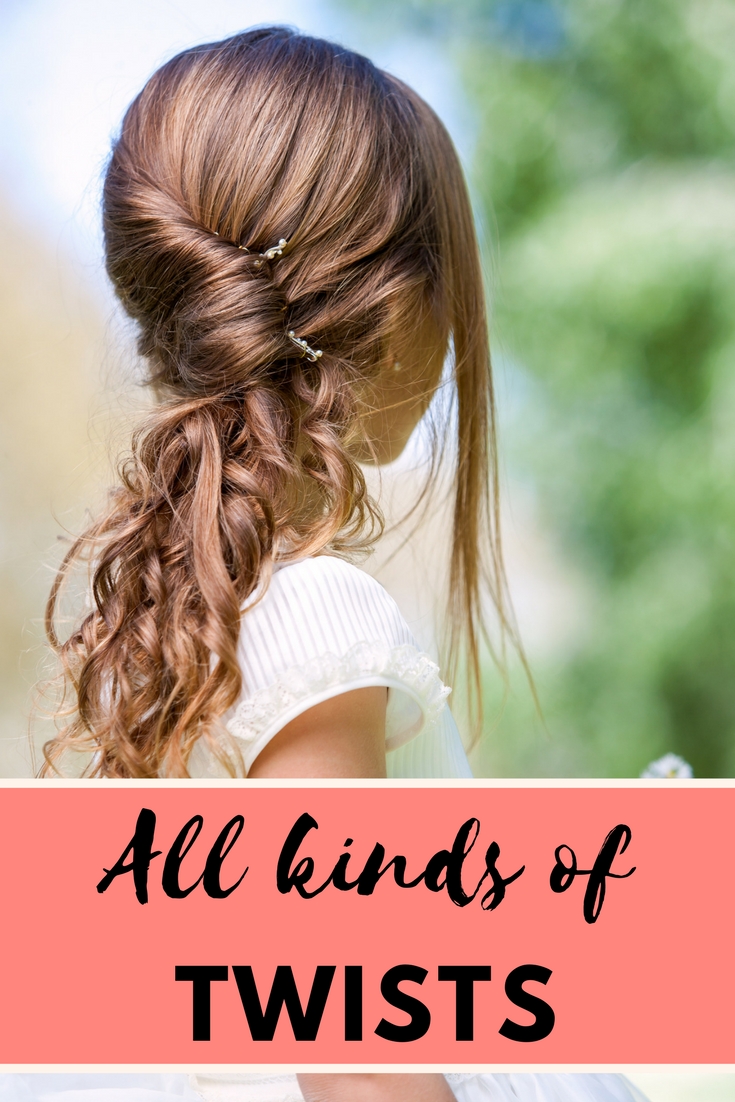 Quick and Easy Hairstyles for Girls (2 minutes or Less)
Cute Ponytails and Updos for Little Girls
Easy Braid Tutorials for ALL HAIR TYPES
Another Hairstyle for You that is VERY POPULAR RIGHT NOW! The HALF BRAID TUTORIAL