Top 5 Bedwetting Tips from a Pediatrician
This post is sponsored by GoodNites® All opinions are my own.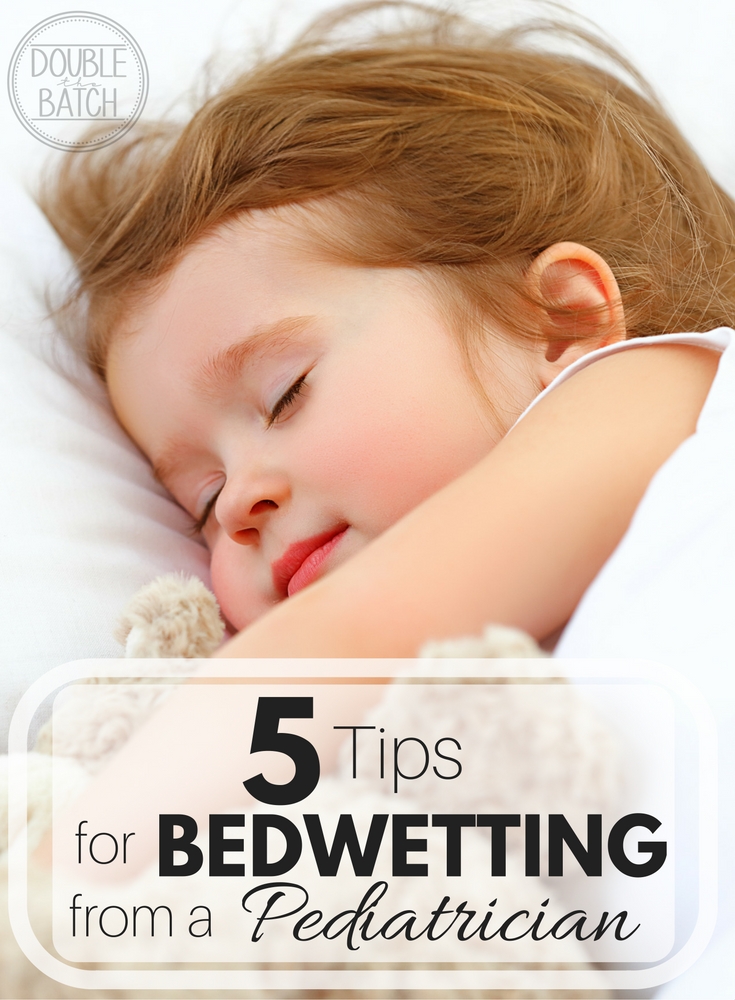 The past month I've been busy potty training my 4th child.
Yes. I said MONTH.
Every child is different, right? I'm actually starting to wonder WHO is training who here. This child has definitely been a tough one. I had to buy a carpet cleaner today…nuff said!
So, what do you do, when the potty training journey is completed and your child is still struggling with night-time wetting? If you've gone to friends and family for bedwetting tips, you may have heard some of the following:
"Don't put them in a diaper at night. They'll eventually stop wetting the bed."
"Wet sheets will eventually motivate them to stop."
"My child stopped wetting the bed as soon as I potty trained them."
"Don't give them any water or sugar after dinner."
Sound familiar?
And then there's the guilt. I remember thinking that maybe I did a horrible job at potty training my child or that maybe I should have been more consistent at the limiting fluids and sweets.
Um….have you ever tried telling a child night after night that they can't have any dessert after dinner or anything to drink before bed? It's miserable!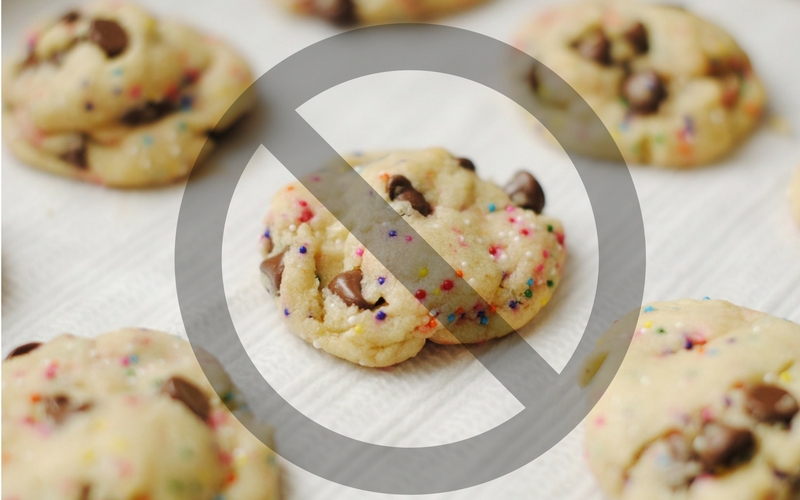 Oh, and then there's the bedwetting alarm! Yep. Because I don't spend enough time already GETTING my children to sleep, let's talk about a blaring alarm that will wake up the entire family in the middle of the night.
I don't think so.
So, what do you do? Bedwetting is such an uncomfortable topic for so many people and a lot of parents are afraid to talk to someone about it. After getting no bedwetting tips from friends and family that worked, I turned to my children's pediatrician. Afterwards, I walked away feeling like a huge load of guilt had been lifted from my shoulders.
This was not my fault or my child's fault and there wasn't necessarily ONE magic solution. One thing I could do, though, was relax and make life as normal as possible for my kids. I eventually had THREE kids who wet the bed so it was a good thing I learned this early on. Using GoodNites® Bedtime Pants has been as easy to add to our night-time routine as reading a good book!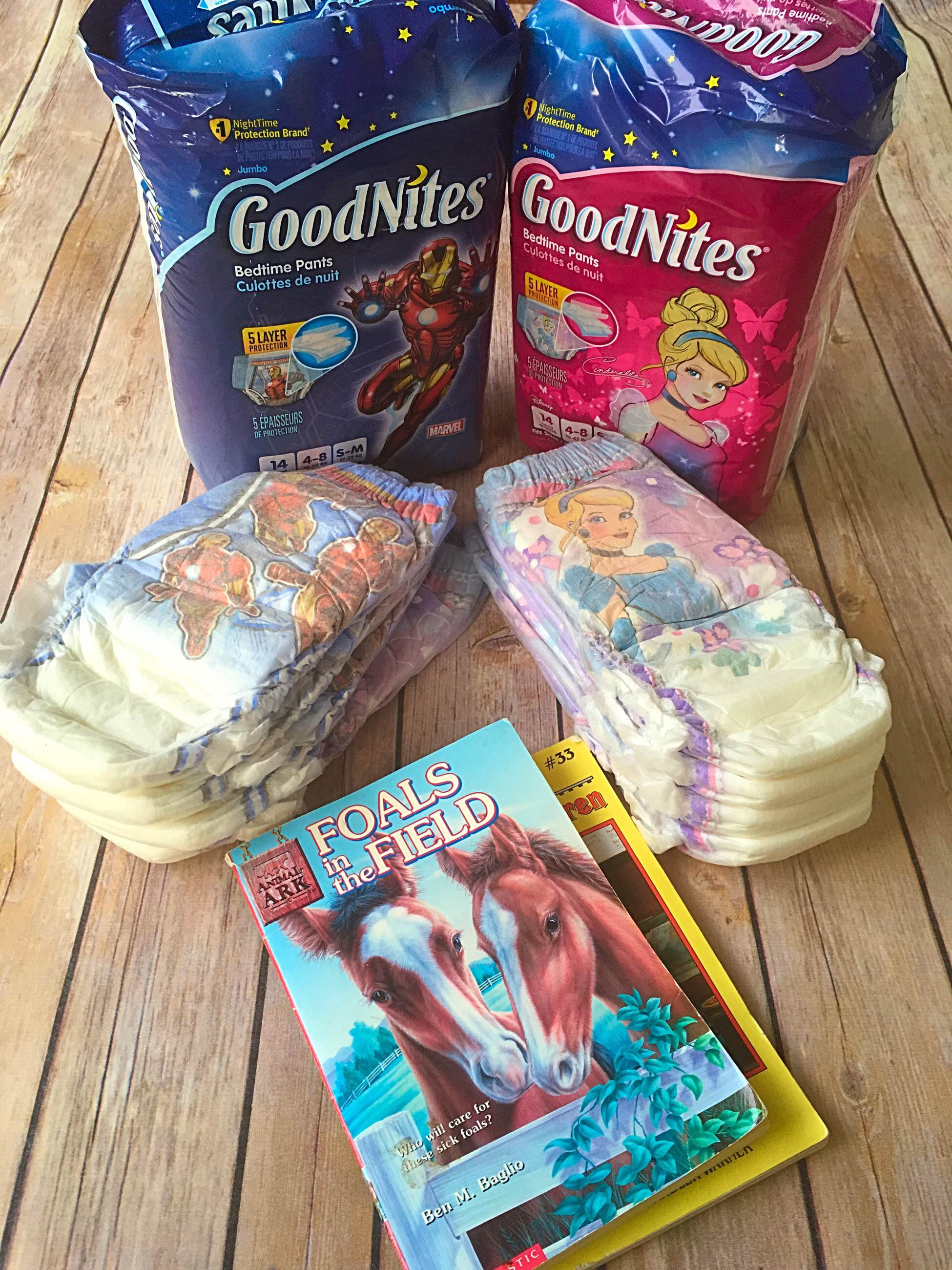 Recently, I met Dr. Howard Bennett at the Blog Her conference in Los Angeles. I had the opportunity to be on a Q&A panel with him for GoodNites and also got to sit and visit with him when we all went to dinner together that night. It was a wonderful opportunity to get his perspective on bedwetting. He has been a pediatrician for 30 years and is an expert on bedwetting. I love his positive attitude and advice for parents.
So, if you're searching for some amazing advice on the topic of bedwetting, here are 5 amazing tips from Dr. Bennett (and my personal experience with each tip):
1. You are not alone.
Dr. Bennett's Tip: "One in six kids ages 4-12 experience bedwetting. It happens because the bladder and brain just aren't communicating properly yet and in most children it will resolve itself naturally."
My Takeaway: This is SO important to remember! I remember feeling like I was the only one in my neighborhood who had kids who wet the bed. Not true!
2. Adjust YOUR attitude.
Dr. Bennett's Tip: "It's important to let your child know it's not their fault, as this isn't something they can control. Children should never be punished for wetting the bed-they need support, compassion and time."
My Takeaway: Once I relaxed, started using GoodNites Bedtime Pants, and reassured my kids that this was a normal part of life, the stress level lowered and life became normal again for us. What a relief! Our house is already a circus we should be charging tickets for. Anything that lowers the chaos, deserves a thumbs up from this mom
3. Talk to your pediatrician.
Dr. Bennett's Tip: "While 80% of parents want their doctors to discuss bedwetting, most feel uncomfortable initiating the discussion themselves. Talking about it can help both you and your child understand and manage your child's bedwetting. Once a child is old enough and motivated to stay dry at night, there are things parents can do to help a child become dry over time, and your doctor can help with that."
My Takeaway: I promise your child's doctor will have much better advice than your friend who DOESN'T have children who wet the bed. A great time to discuss bedwetting is during your child's trip to the doctor for their next well child visit or any other visit. Be sure to include your child in this discussion, too. When kids hear from their parents and pediatricians that they aren't alone, it instills greater confidence and understanding about bedwetting. Also, make sure you use all of the resources available at your fingertips- like the expert articles and videos on the GoodNites website. They have answers from five different perspectives to your most frequently asked questions about bedwetting, including Dr. Bennett.
4. Let them be KIDS.
Dr. Bennett's Tip: "If your child wants to go on sleepovers or overnight trips they should. These activities create a sense of independence and important memories for kids! Talk to your child about whether they want to keep their bedwetting a secret, and then come up with a plan of action to help them stay discreet while they're away from home."
My Takeaway: Sheesh! Kids already have enough to deal with in this world today, let's give 'em a break for once. Don't let bedwetting become such an issue that it affects their self-confidence or love of life. I never wanted my kids to feel like they were missing out on anything like sleepovers or camps just because of bedwetting, so we simply discussed it and worked together on a plan of action ahead of time and now it's no big deal.
5. Rest Easy.
Dr. Bennett's Tip: "GoodNites Bedtime Pants are discreet and easy to use, so children can feel confident and protected through the night. They are also designed to provide superior protection for nighttime wetting so parents can #RestEasyTonight."
My Takeaway: GoodNites have done a lot of things for our family, but if I could pick the #1 thing it would be SLEEP! We actually all sleep through the night now, even with 3 bed wetters folks! Let me tell you, sleep does wonders for a mom of 4 kids, and with a fifth one on the way, this is CRUCIAL! They are specifically designed for nighttime protection, so we are all waking up comfortable and confident these days.)
Earlier this week, the show The Doctors featured a story of two little boys named Dylan and Logan (ages 5 and 7) who were born with an extremely rare genetic syndrome called Med13L. Both boys struggle behaviorally and intellectually, and they are only two of the 15 known cases worldwide. Watching their story touched my heart. Being a parent is not easy for anyone but the love and dedication that Kelly and Ryan have for these 2 boys is inspirational. GoodNites jumped in and donated an entire year supply of bedtime pants for both boys to help support this family in need. I really love GoodNites and all that they stand for! I'm so happy GoodNites is able to help this family #RestEasyTonight. With Christmas around the corner, what can YOU do to help a family in need?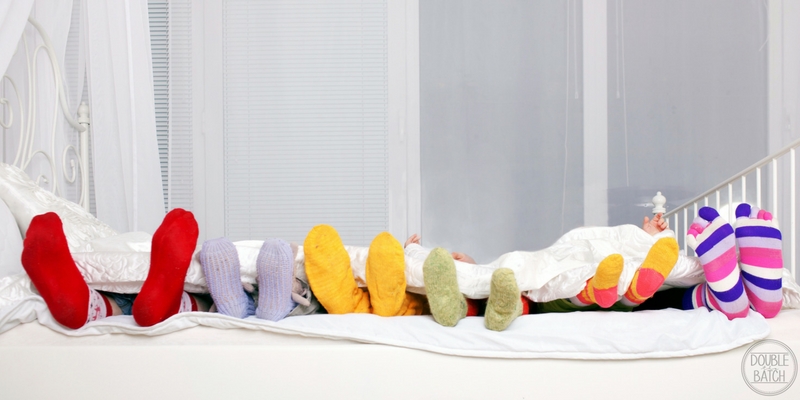 Remember, your children are unique and your family is unique. When it comes to bedwetting, the solution you come up with should be what works best in YOUR HOME. Let go of the guilt, the embarrassment, and the shame, and let your family #RestEasyTonight!