Are you looking for delicious, fun, healthy and spooky foods for Halloween parties? Look no further, here are fabulous and adorable ideas for your next party! It's all about presentation.You don't have to spend hours on your Halloween party food. All you need is some cute labels, table cloths and embellishments and you're set. So, here's some tips to make healthy, spooky foods for Halloween parties.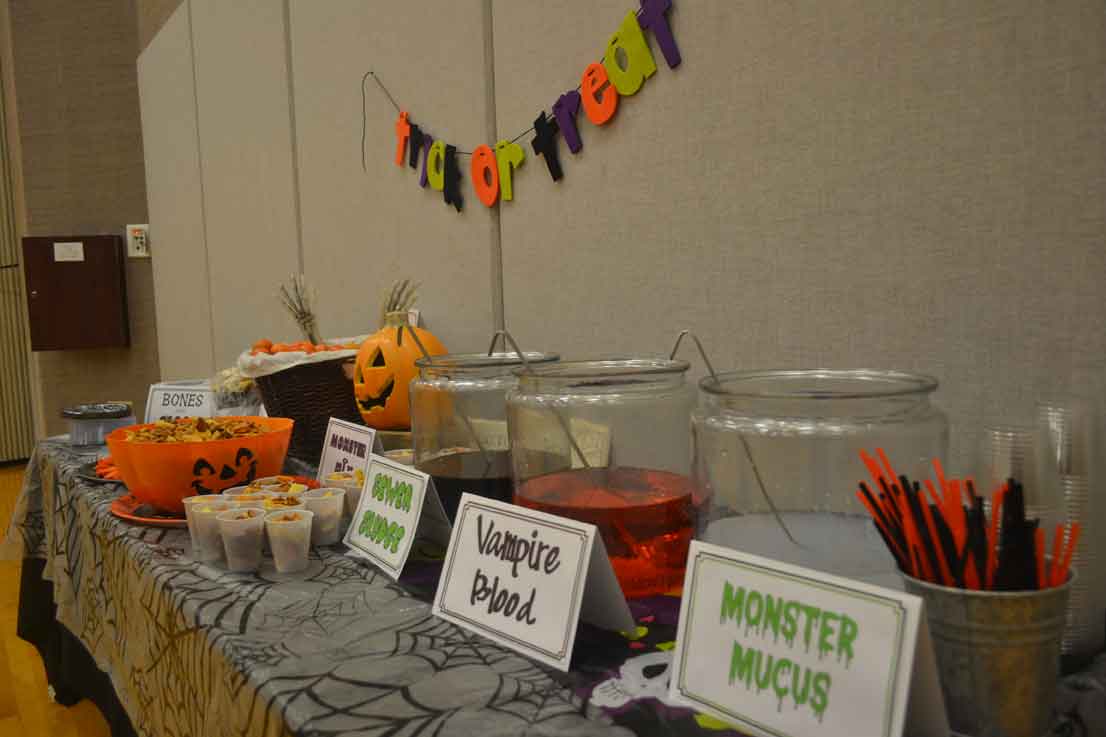 Spooky Foods for Halloween Parties
#1 – Create your haunted menu
Let's admit it, my kids and I eat waaaaaaay too much candy in October. So, it's nice to throw in some healthy stuff to counteract all that sugar. Here's all you need to buy:
Chex mix (Monster Mix)

Cuties oranges (Juicy Pumpkins)

Carrots sticks (Witch's Fingers)

Olives (Cat eyes)

Breaksticks & spaghetti sauce (Bones and blood)

Rootbeer (Sewer sludge)

Kiwi-strawberry soda (Vampire blood)

Fresca with green food coloring (Monster Mucus)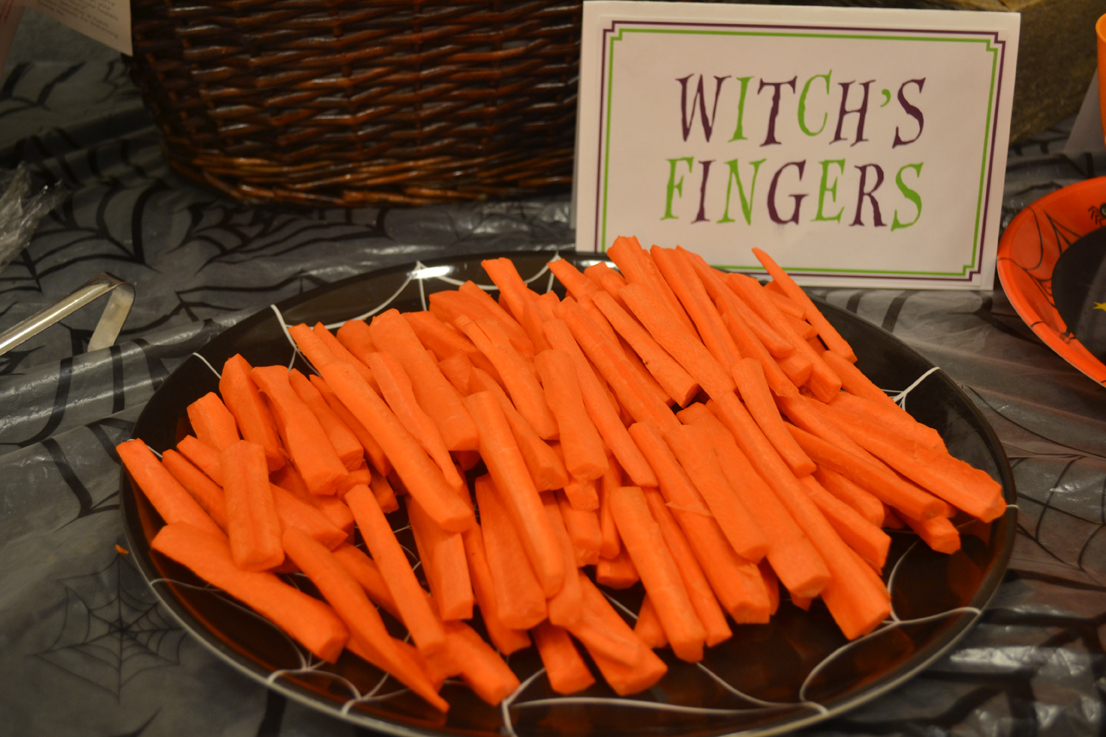 #2 – Print your Halloween party food labels
The labels are key to the success of your Halloween party food buffet table. Just print off this FREE PRINTABLE – Halloween party food labels. Make sure you print them on 8.5×11 cardstock so they can stand up on their own on the table. Fold them in half and you're done!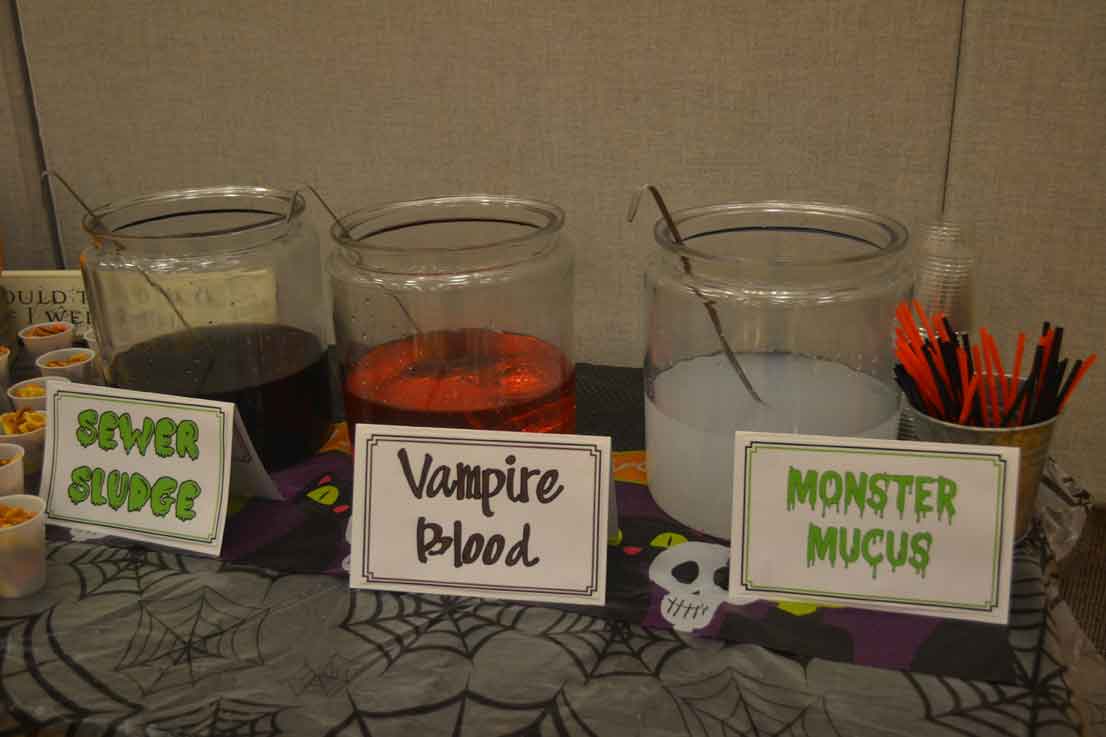 It was hilarious to watch the kids approach the buffet table and read the labels. At first they were a little bit hesitant wondering if they were real. And then the look of relief after they tasted it was priceless.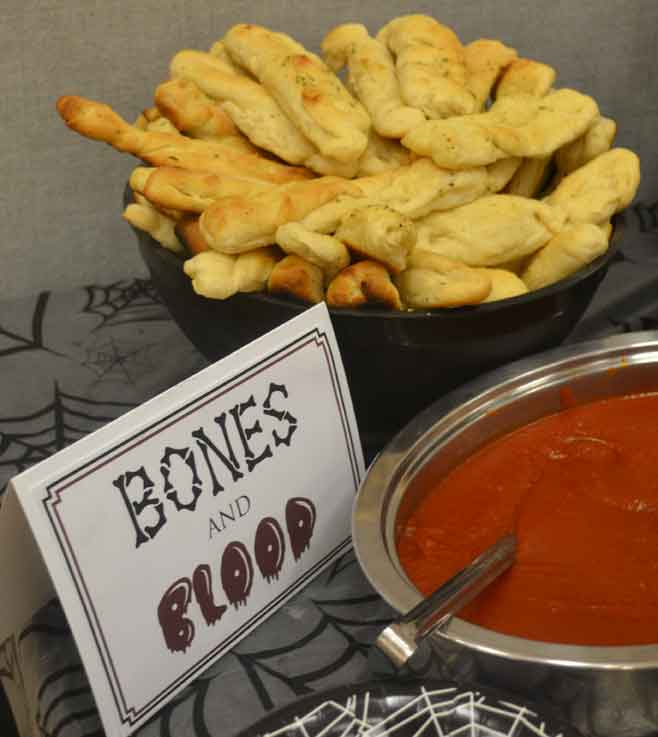 #3 – Add embellishments
Feel free to add any Halloween decorations that you want. We threw in some skeleton bones and a few pumpkins here and there. The options are endless.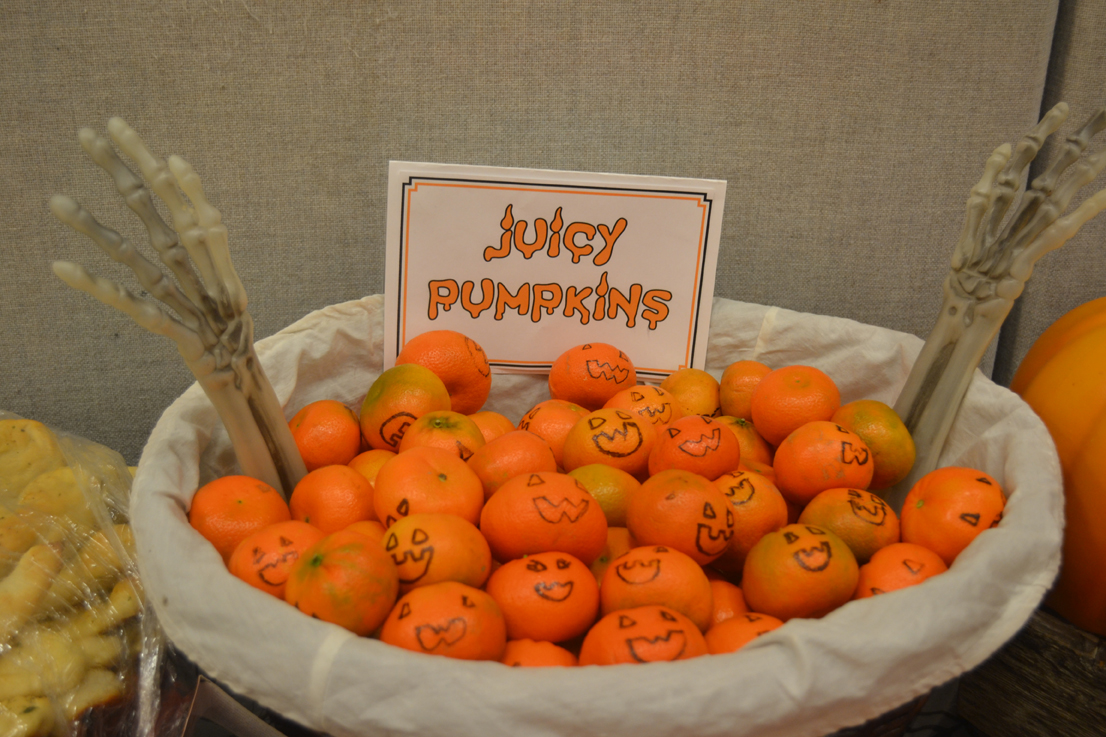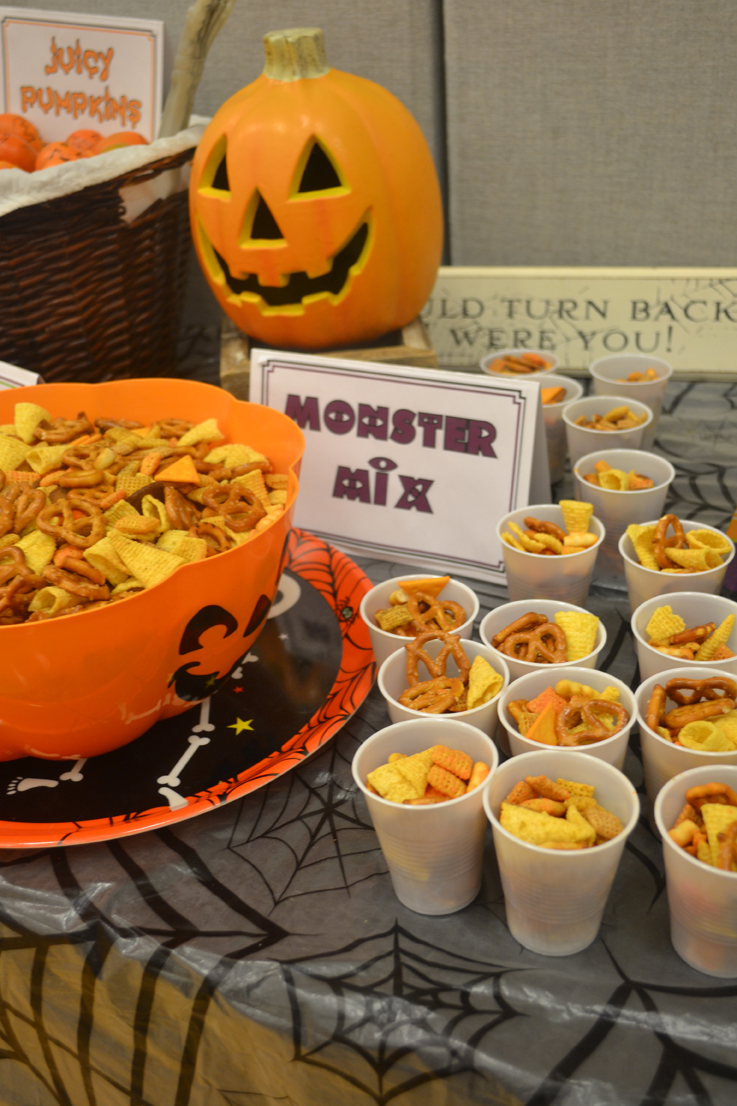 Of course, it's okay to throw in a spooky cupcake or two or three or four for fun.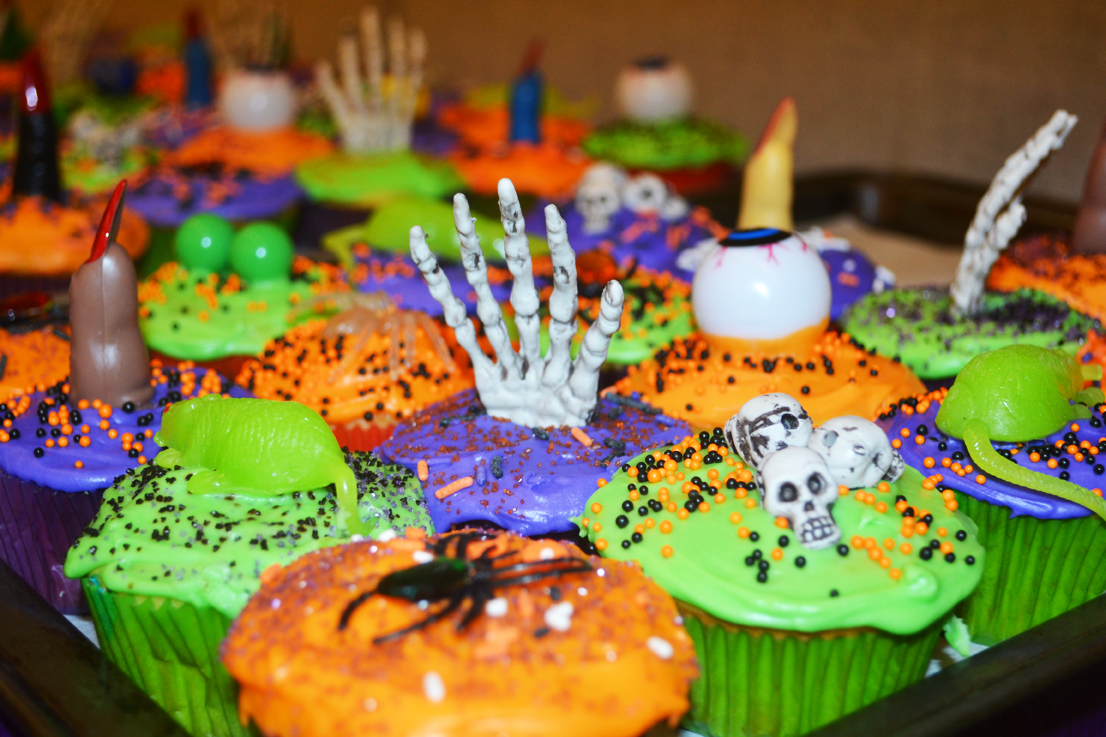 To save this for later Pin the below image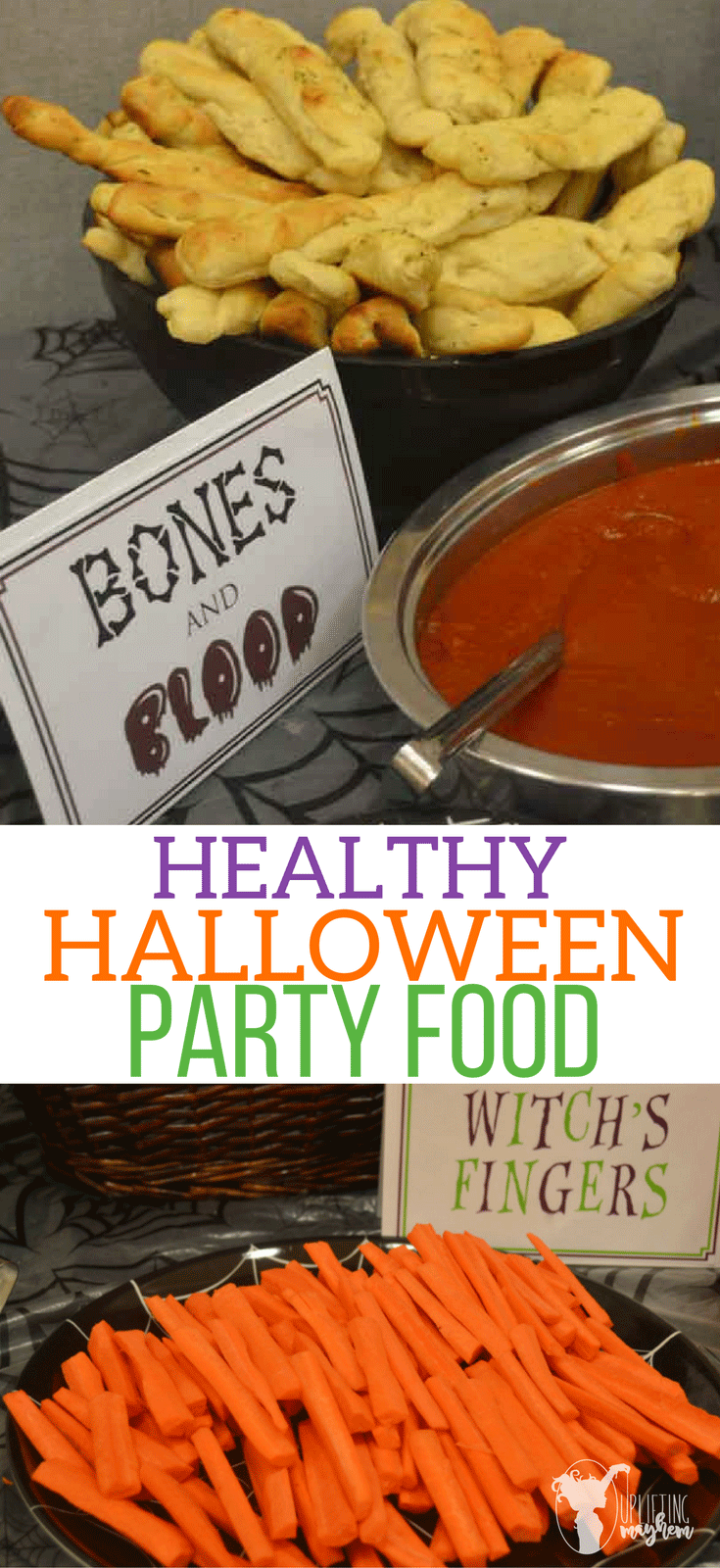 What other ideas do you have for your spooky Halloween party food? Leave your comments below.
Here are some fun Halloween treats for kids and some other Super simple Halloween food ideas along with some other Halloween Party Ideas!