I don't know about you, but I look forward to the fall season every year! Watching the leaves change colors and feeling the hot summer heat transition into a cool autumn breeze is the best. I love pulling out my cardigans and boots and switching from the bright summer colors to my warmer wardrobe.
Who doesn't love Halloween?? (Well… I could name a few people actually…starting with my mother. Ha ha!) I personally LOVE Halloween, and I love picking out fun costumes every year and watching everyone else get dressed up. I love the creativity this holiday brings out in every one!
Patrick and I have started our own tradition (and by tradition I mean we've done it one year so far and we hope to keep doing it. Ha! You gotta start somewhere right??) where we throw our own little Halloween party every year!
Last year we used our chocolate fountain and told everyone to bring their favorite chocolate dipping treats, it was a blast! This year, while searching through all the Halloween themed party foods and crafts for my own party, I decided to share with you all of the fun things I'm finding, so you can get some ideas for your own party!
So here they are!!
Halloween Decorations and Party Ideas:
The Shabby Creek Cottage has 20 really fun pumpkin decorating ideas!
I thought this was fun and creative! DIY glowing eyes!
Bombshell and Bling has a neat DIY floating ghost tutorial
Easy Trash Bag Spider Web Decoration
Pumpkin Bowling by Be Different Act Normal
Craft-O-Maniac created this cute Halloween cupcake liner decoration
I love this Spider Web Obstacle Course by Chicken Babies
Martha Stewart's Pumpkin Balloon Pop
Halloween Themed Food:
The Kitchn created this fun vegetable skeleton
Place a plastic bowl in a carved out pumpkin to hold your drinks!
Simple, healthy AND easy! Banana Ghosts and Pumpkin Tangerines!
This Orange Sherbert Punch by The Casual Craftlete looks so yummy!!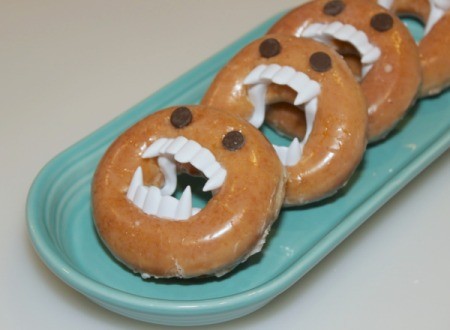 Want to pin these for later? I got you covered! Just click below: