I am always needing a list of stocking stuffer ideas. I don't know about you, but I always forget about the stocking. Seriously! I don't know why, but I always remember a day or two before Christmas Eve. NO BUENO! This year I am on top of it, and have been searching for lots of different stocking stuffer ideas.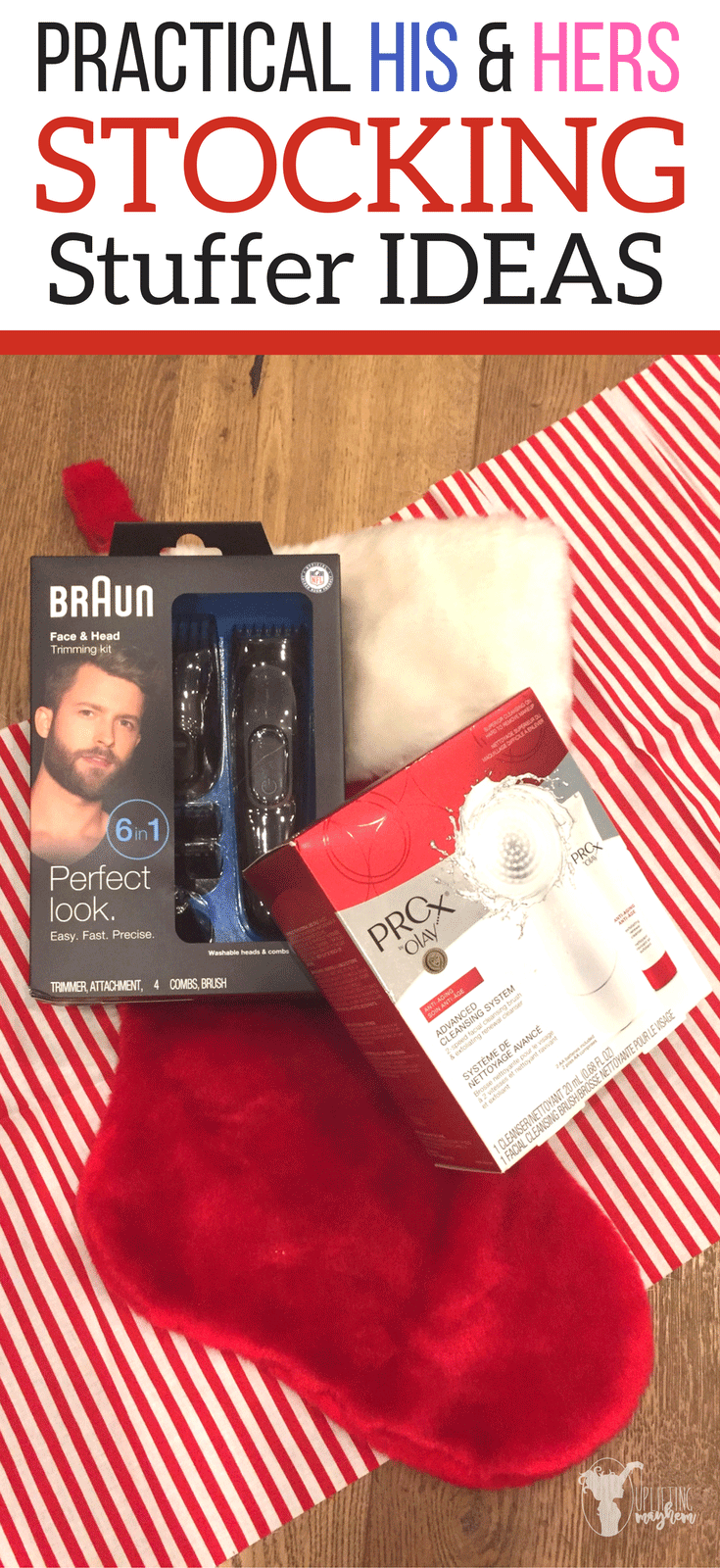 I'm not one to put stuff in a stocking that is just there to take up space….unless it's an orange! HA HA! Really though. I want items that will be used and appreciated. I went to Walmart in search for stocking stuffers that men and women would appreciate receiving. Here are my list of ideas. Most of these can be found at Walmart. Many of them come in a kit ready to give as a gift.
HIS STOCKING STUFFER IDEAS
This is a 6-in-1 beard/hair trimmer that will be on a special holiday rollback for only $21.97 through December. FANTASTIC GIFT. My husband is always finding hair growing in all the wrong places. Some of these places are in his ear and ON his ear! HA HA. This has become a running joke in our family! He will love this grooming kit! You can find it HERE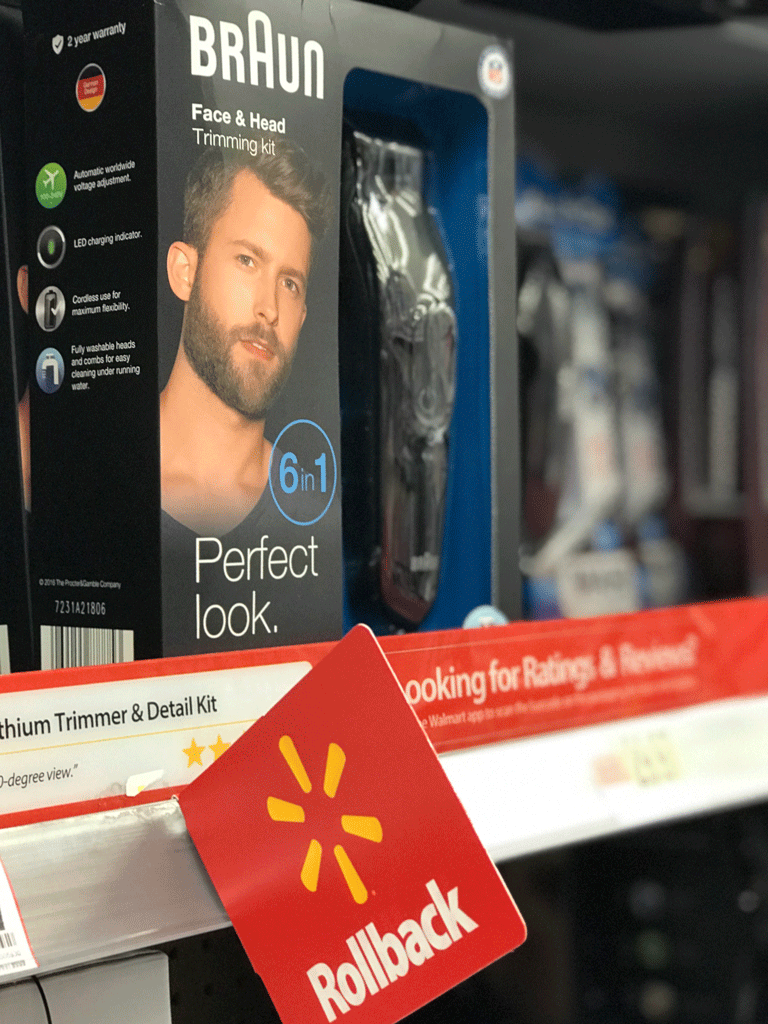 #2 – Old Spice pack for HIM
This includes gel, shampoo/conditioner and deodorant. It is also found at Walmart for the Holidays.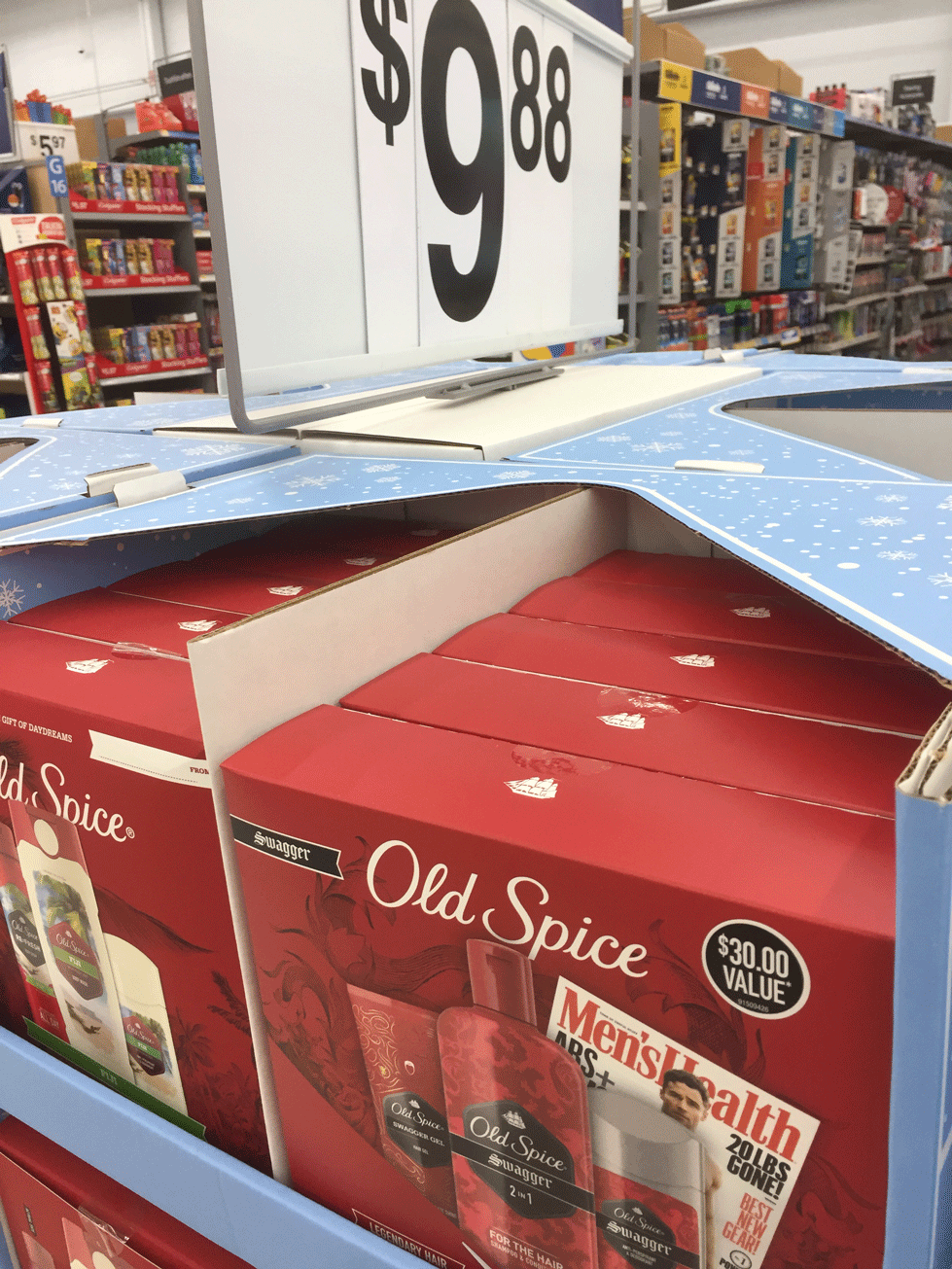 There are a lot of different styles of belts. Change it up and give him a belt that he will love!
This is something that will always come in handy. It is a fiberglass tape that is able to fix anything that is broken. We had a shovel handle break, and we were able to extend its life by taping it with a fiberglasstape. It is 100 times stronger than duct tape! Your man will love it!
This is a great gift for His or Her. These night lights are the greatest thing. It provides a lighted walk way without taking up plug space. Also, it is incredibly simple to install. All you do is slide it in and attach the screws. No wiring required.

Because who doesn't need more socks!!
This is also something every man would enjoy having. There are so many times I need to cut something and don't have a knife. More times than not, a man comes to my rescue with a knife that he carries around in his pocket. Always be prepared!!
HER STOCKING STUFFERS IDEAS
#1 – The Olay Pro-X Advanced Cleansing System for HER
This is another item that will be on rollback at Walmart for just $29.97. You can also use a $4 off coupon from the 11/26 brandSAVER for even more savings! Whether it's used to wash your face daily, or gently exfoliate your face this is a perfect stocking stuffer. It can be even used in the shower! You can find it here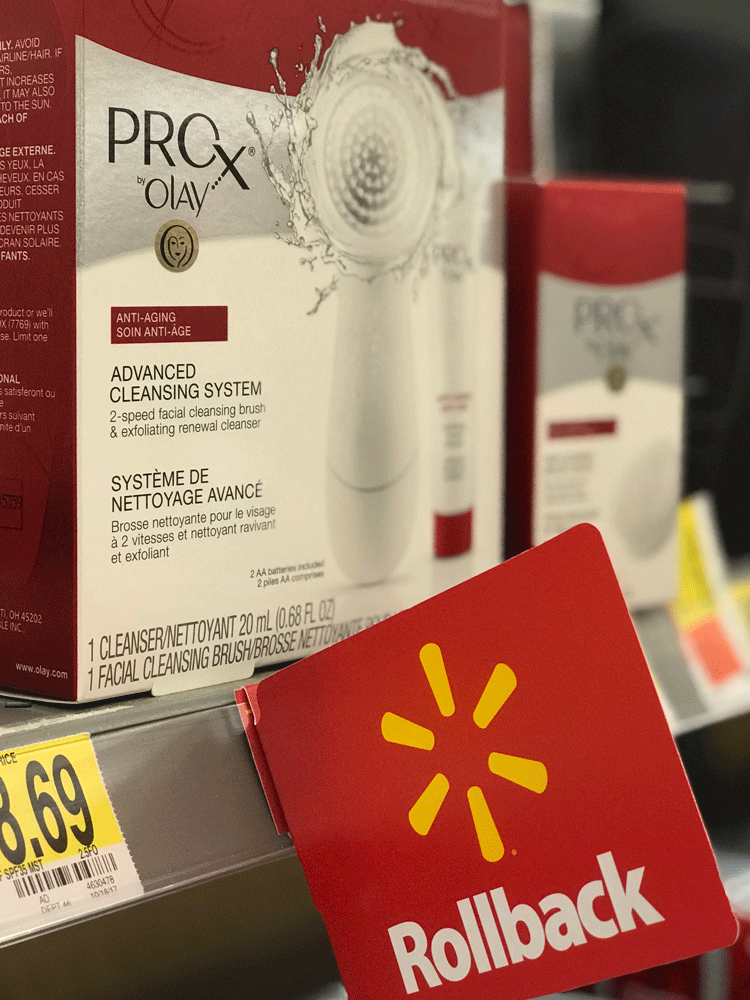 #2 – OLAY Pack for HER
This pack includes lotion, body wash and deodorant. You can never go wrong with these! Especially as a stocking stuffer. Walmart will have these kits available over the Holidays.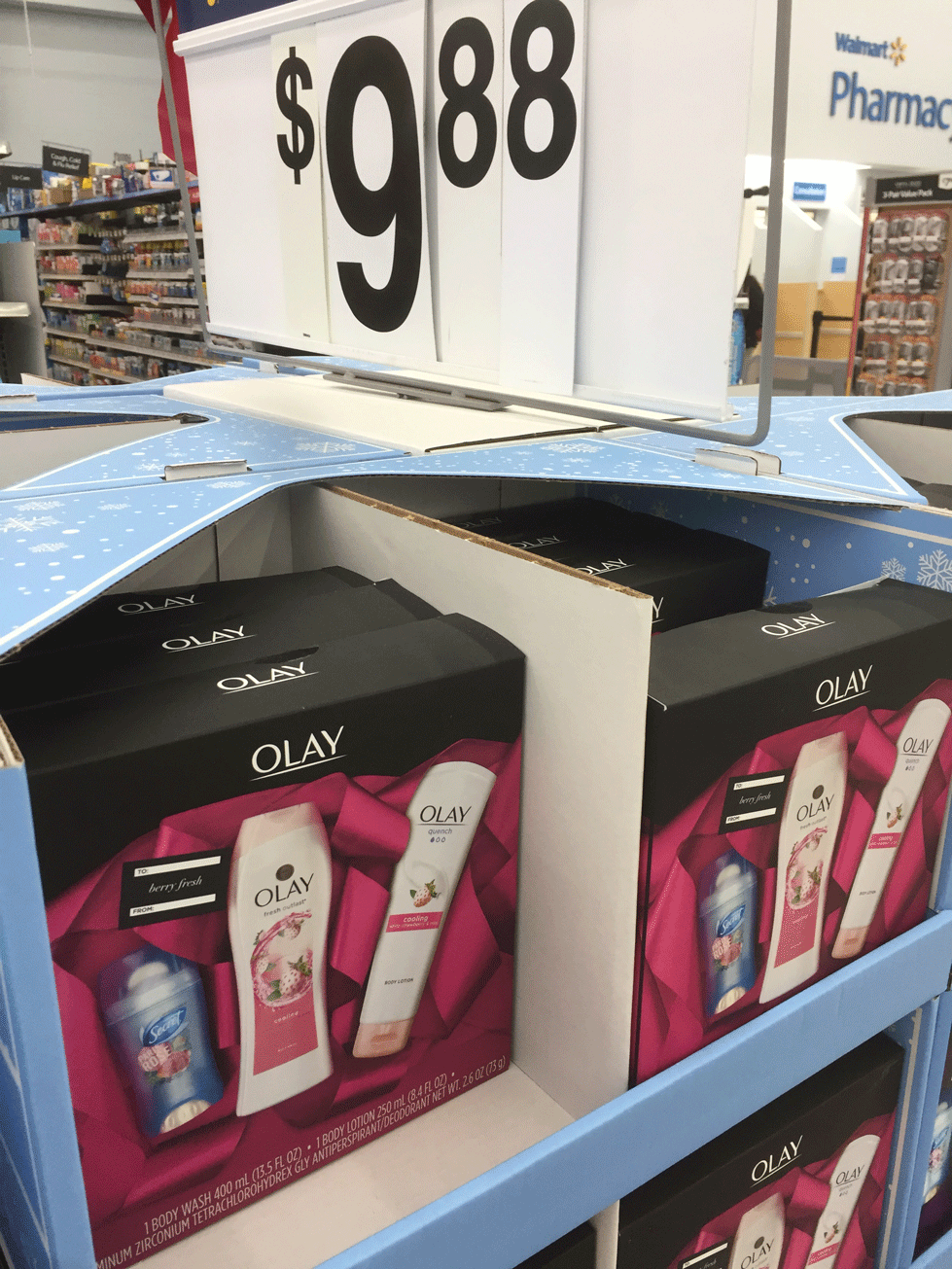 We are always misplacing these bad boys! That or my children keep swiping them. I like to keep one in my car, in a drawer in my kitchen, and one in my bathroom.
You could also buy a gift certificate at a local salon to get her nails done! Pamper her a little bit. Or if she doesn't like nail polish you could get a gift certificate just to get a manicure and pedicure. Feels fantastic!!
Where I live it is very dry. A lip balm is essential!! I love it! The possibilities are endless. Walmart had this included in their stocking stuffer wall.
I have one question? Where do they all go?? Seriously! I am constantly restocking up on both of these so this creates a great practical and useful gift!
That's it! I hope this list of stocking stuffer ideas will help you in your search for the perfect stocking stuffer! The great thing about these are that they don't take up space or collect dust! You can count on these gifts being a success.
For other ideas and themes you can do for your significant other's stocking check this post out
For ideas for kids stocking stuffers check this post out.
This post will give you great ideas on gag gifts for you husband
This is a sponsored conversation written by me on behalf of Olay and Braun at Walmart. The opinions and text are all mine.