It's time to start thinking about your family Christmas Greetings card! But this year, why not try something different? For many of my friends and family, the Christmas Greetings card that I mail them is the ONLY contact we have the entire year. That's why I like to tell them what's been going on in our lives in a non-boring and succinct way. Queue the Year-in-Review Family Christmas Greeting Card.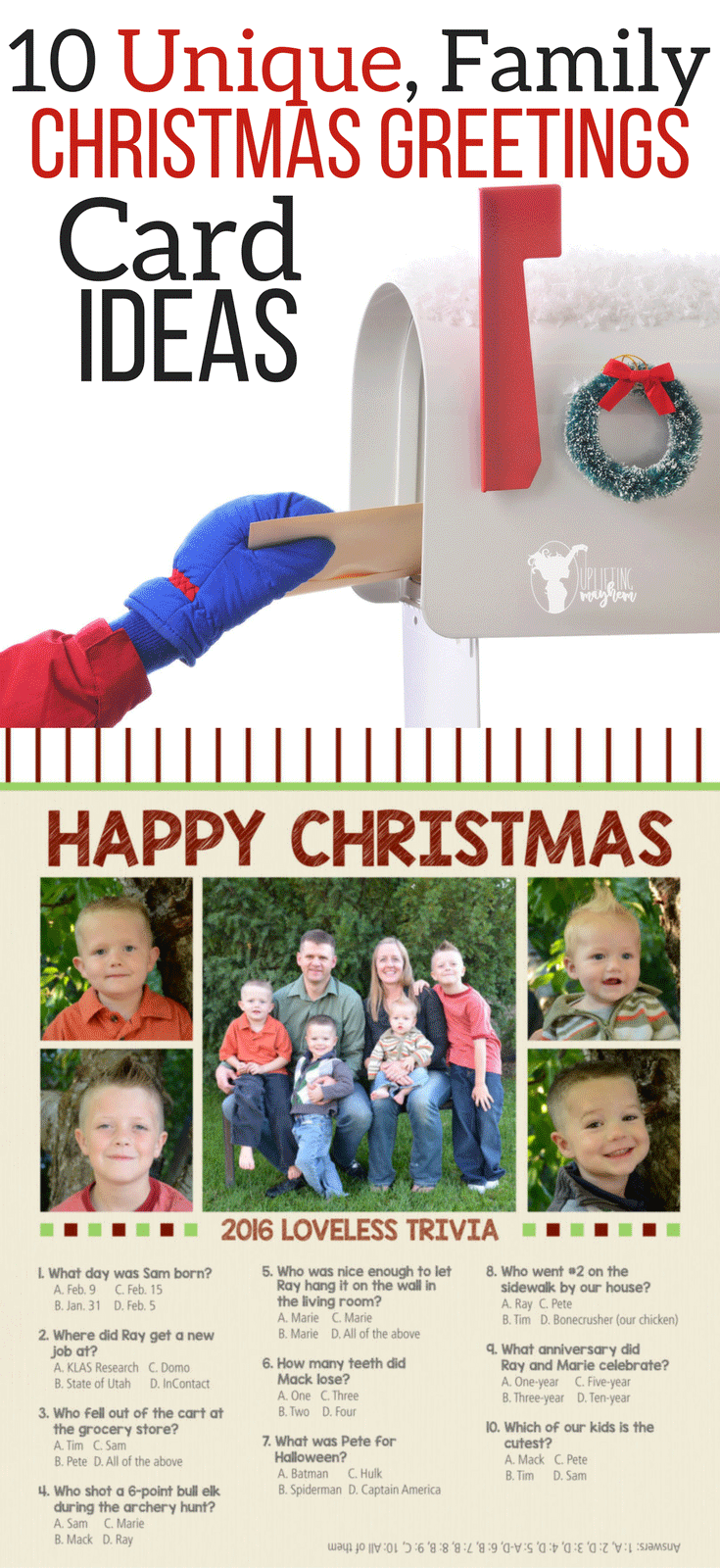 In a few short phrases, you can sum up your entire year in a cute card with photos and all. So here are 10 of the fun ideas of how you can do that.
#1 – Tidbits of info "Year-in-Review"
Think of all the highlights of the year and put them together into little tidbits of information. There's no rules on this one. Click here to start designing a similar style.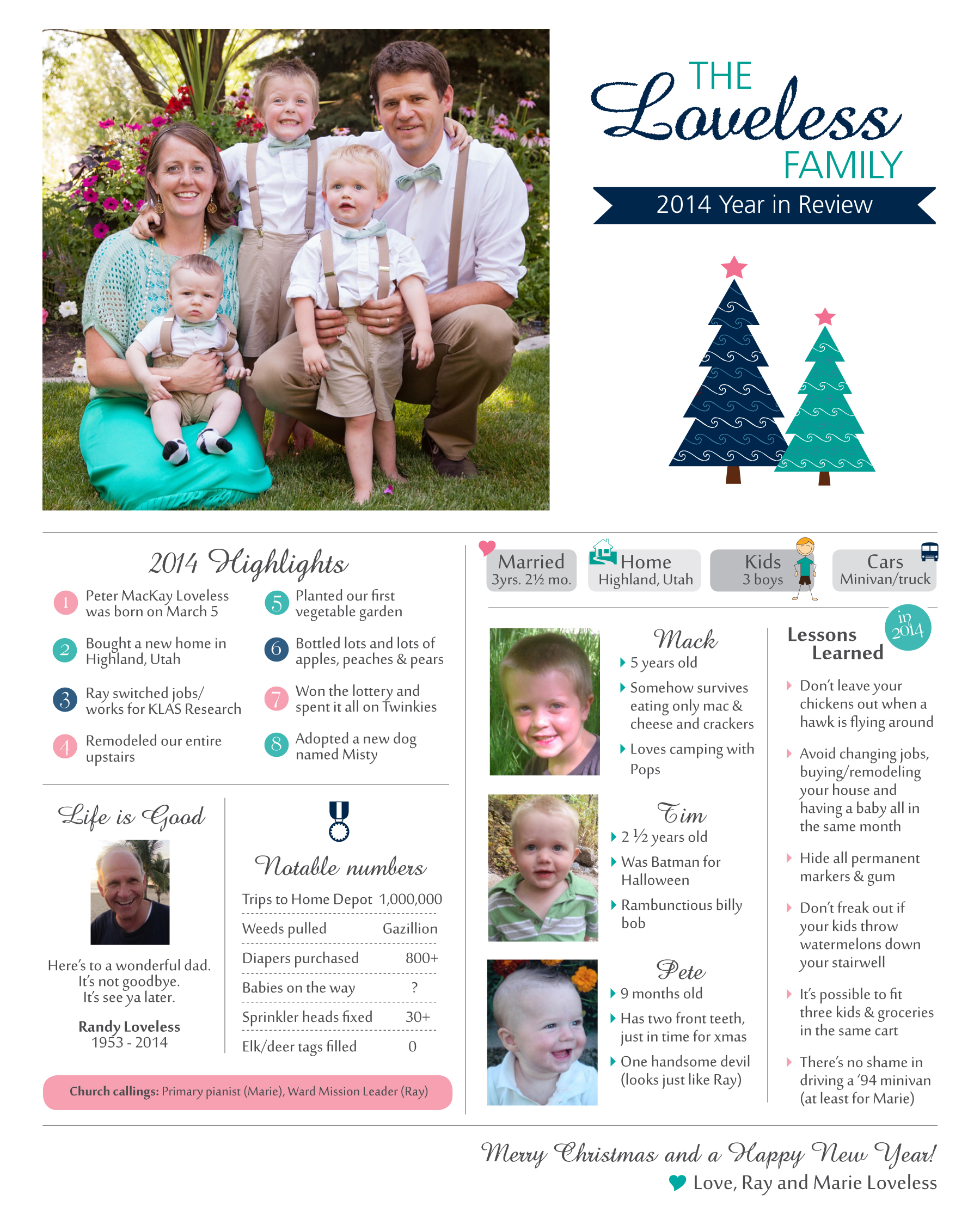 #2 – Joys of the year
For a more simple approach, just find the right photos to throw in. I found this idea here.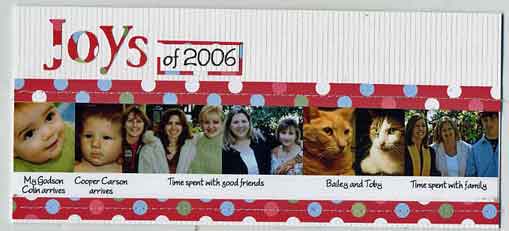 #3 – 12 days of Christmas Greetings
Use your imagination on this one. Think of something that happened throughout the year that represents the numbers 1 through 12. Check out this blog for more cute ideas.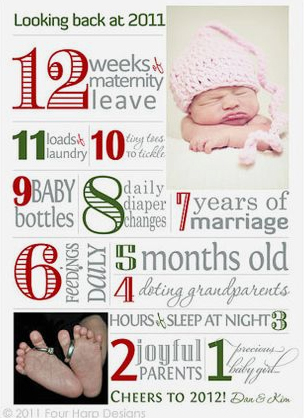 #4 – Crossword puzzle
If you want to give your friends and family a challenge, give them a year-in-review in the form of a crossword puzzle. Be creative. If you want to make it easy on them, you can put a key with the answers on the bottom.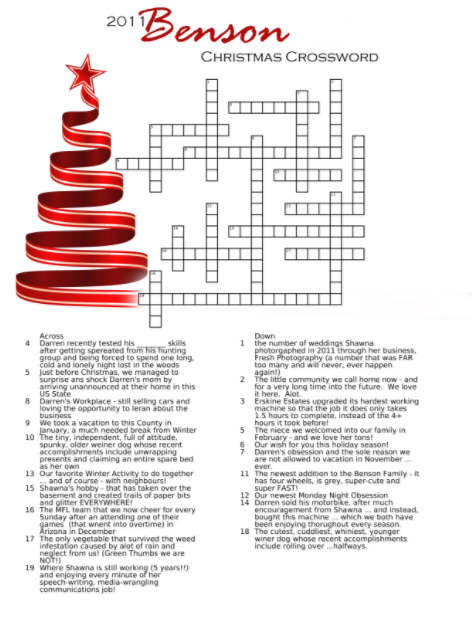 #5 – Christmas Greetings trivia
Similar to the idea above, this was our Christmas card last year. With just a few trivia questions, you can sum up your year and entertain your family and friends at the same time.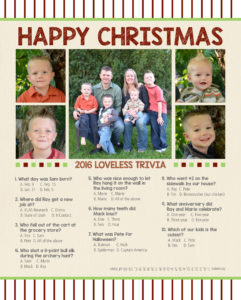 #6 – Photos for each month of the year
I love this idea! Find 12 photos that best sum up each month of that year. Simple but so cute.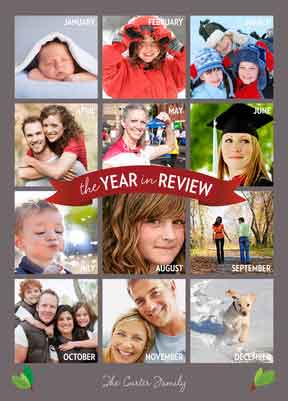 #7 – Tri-fold newsletter style
Try making your year in review similar to a newsletter or newspaper format for a unique look that is easy and fun to read.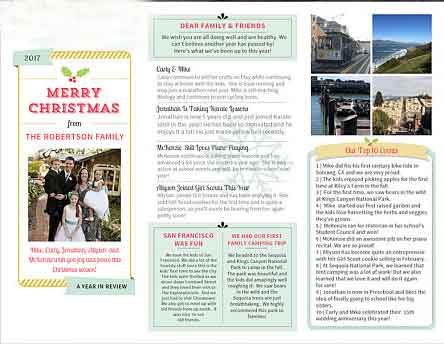 #8 – Fill-in-the-blanks
This option is by far the easiest and least time-consuming, yet still freaking cute. Just click here and pick out your favorite template.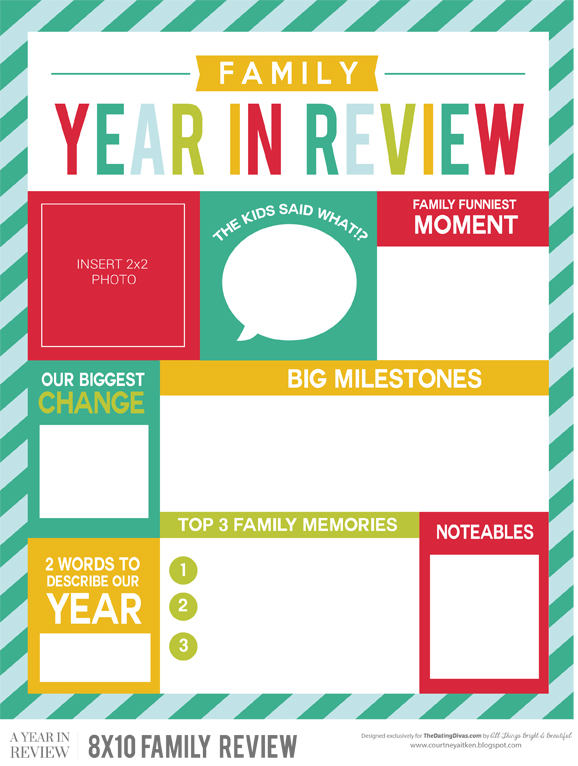 #9 – Silhouettes
Sometimes you don't need any photos at all. These cute silhouettes tell the same story about your year in a different way.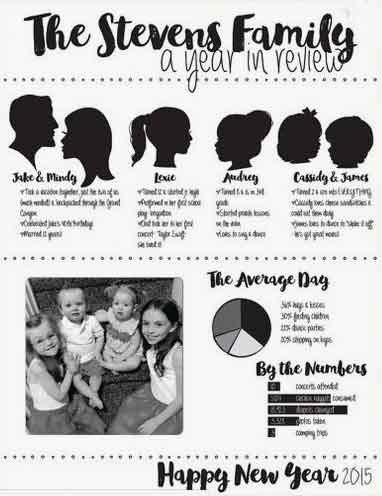 #10 – Calendar clock
Similar to the idea above about finding a photo that fits for each month of the year, this idea display your year like the face of a clock. Very cute.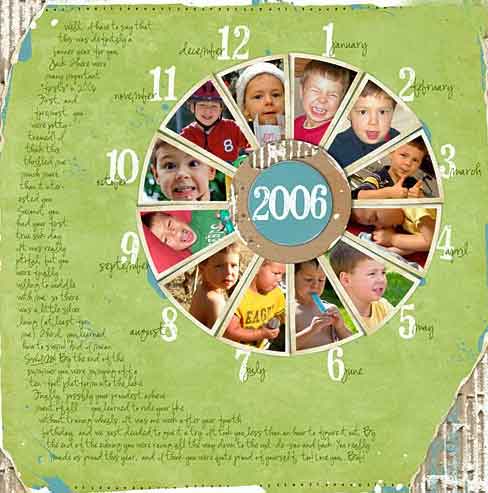 What year-in-review Christmas greetings card ideas do you have? Leave them in the comments below.
Related post: DIY Holiday Card Holder for under $15