Have you ever wanted to put a serious HILARIOUS twist in your halloween decorations or traditions? THIS IS FOR YOU! For the past three or four years, I have been wanting to buy this AWESOME pose-n-stay life size skeleton for Halloween. (This Halloween skeleton can be put into a pose and it will stay that way.) Well, I saw one of them on sale and I just couldn't help myself. Not only is he a great halloween decoration, he is now a permanent Halloween fixture in our home. He's like a member of the family. We named him Mr. Bonez.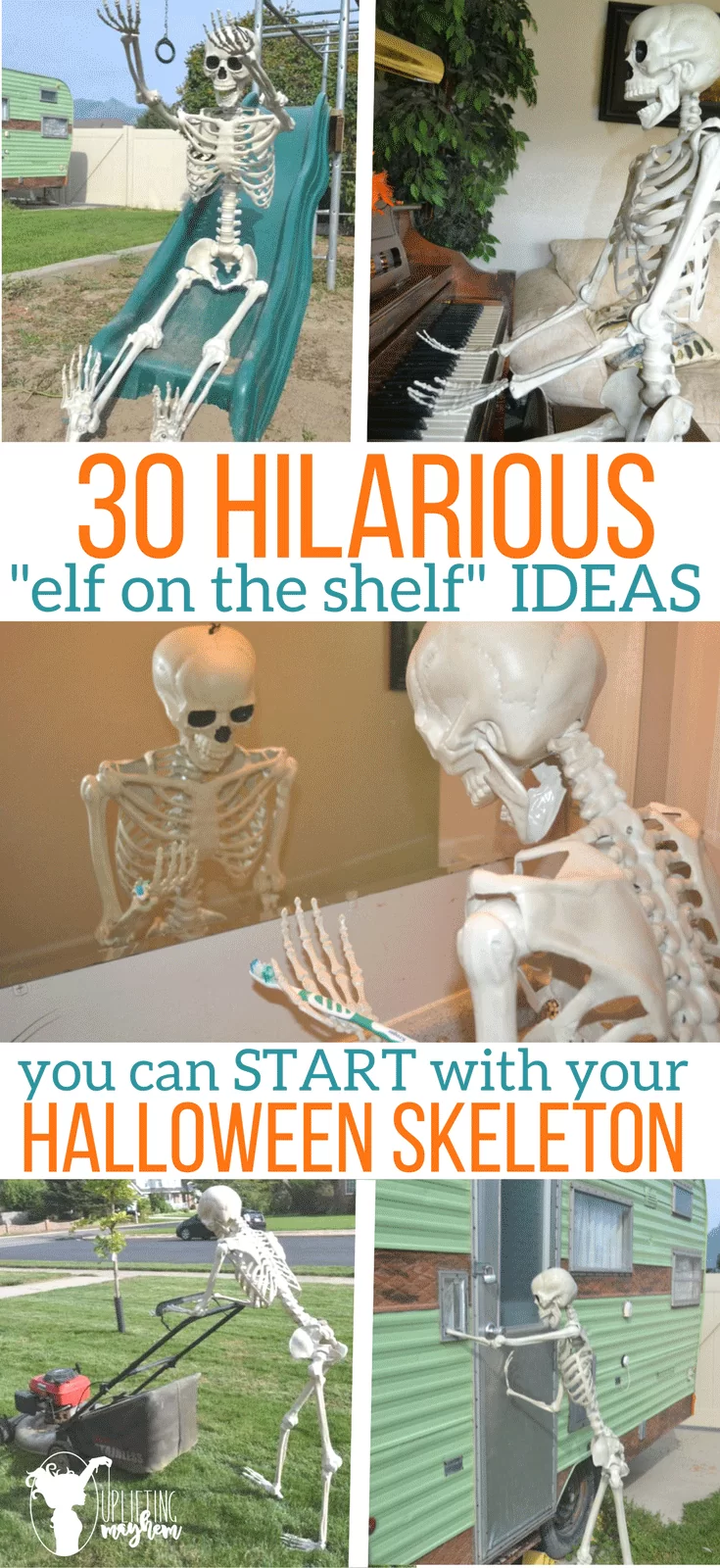 So, I wanted to have a little bit of fun with our new skeleton and the kids, so we decided to do our own version of Elf on the Shelf (If you are wanting a jump start for Christmas here is a traditional "Elf on the Shelf"). Instead of elf on the shelf with a little elf doll, we began our own "Mr. Bonez on the Bench" with our Halloween Skeleton.
If you're not familiar with the Elf on the Shelf, basically, it's a stuffed elf doll that only comes out at night. During the day he sits on the shelf and watches the kids to make sure they're being good. Sometimes the elf gets into mischief or leaves surprises for the kids when they wake up in the morning. The kids LOVE it and parenting usually do to (Here are some fun ideas for Elf on the Shelf).
Since it's still fairly nice weather outside, we took our skeleton a step further. I took Mr. Bonez the skeleton outside and put together a few ideas of how you can start your own Mr. Bonez on the Bench.
Well, enjoy!
Relaxing on the porch swing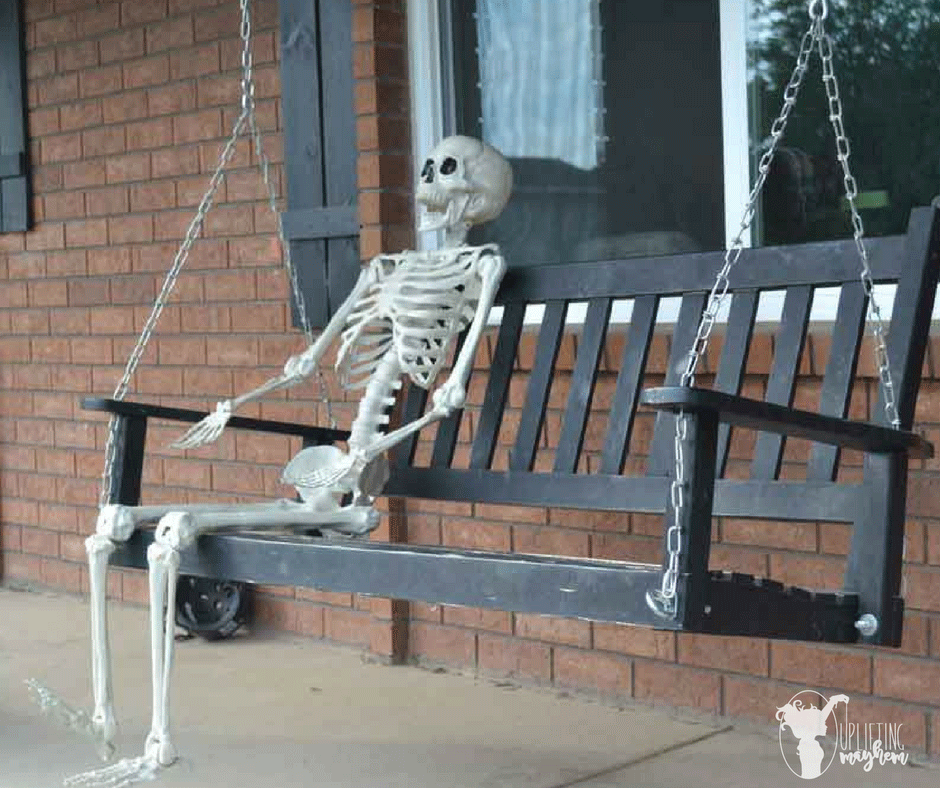 Going for a fun drive!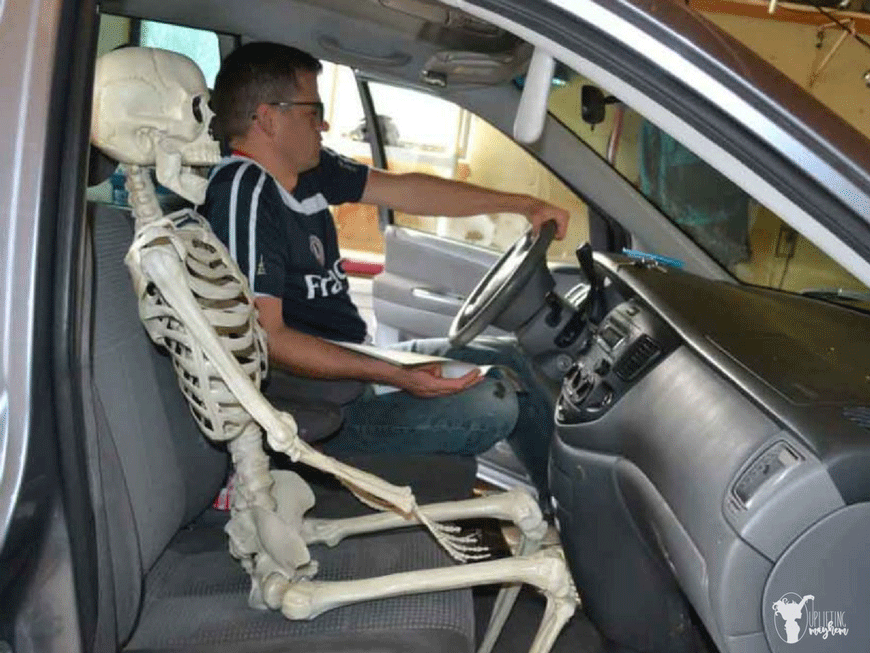 Catching some rays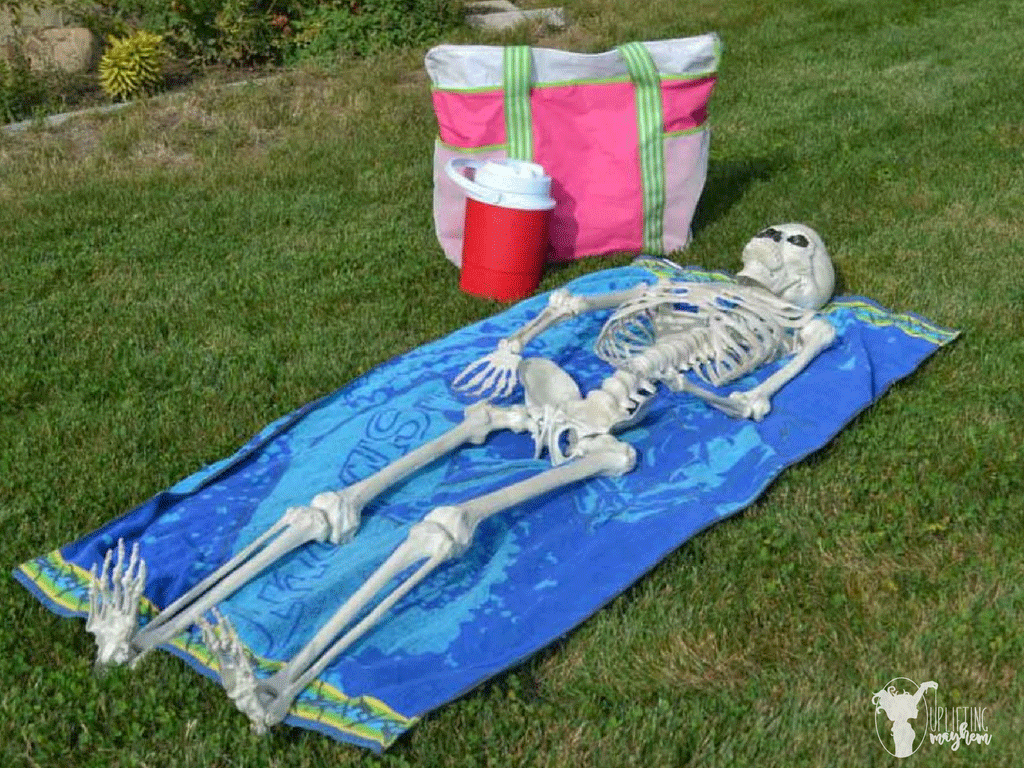 Pruning the trees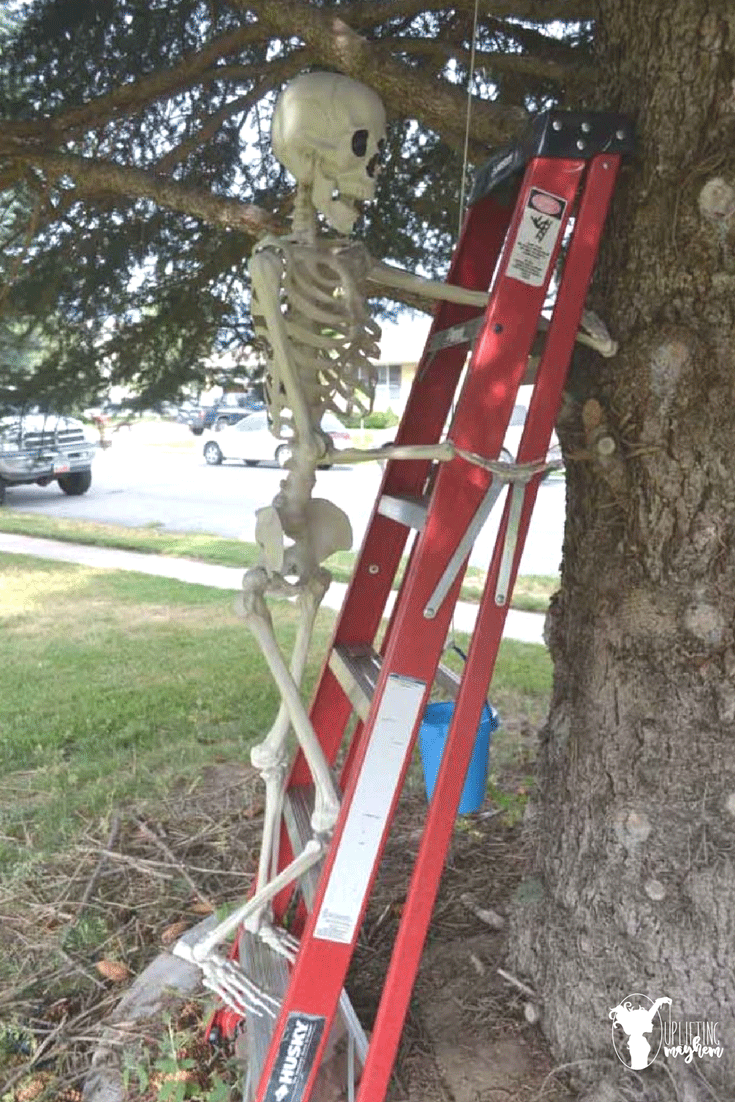 Checking the mail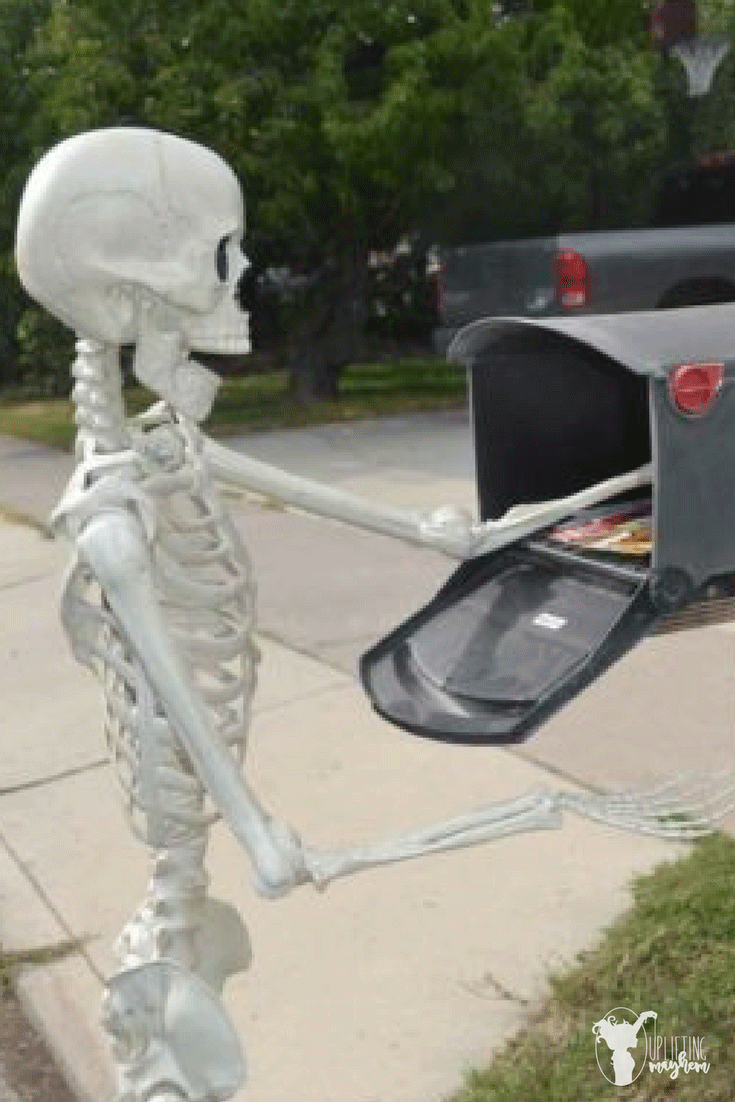 Reading a book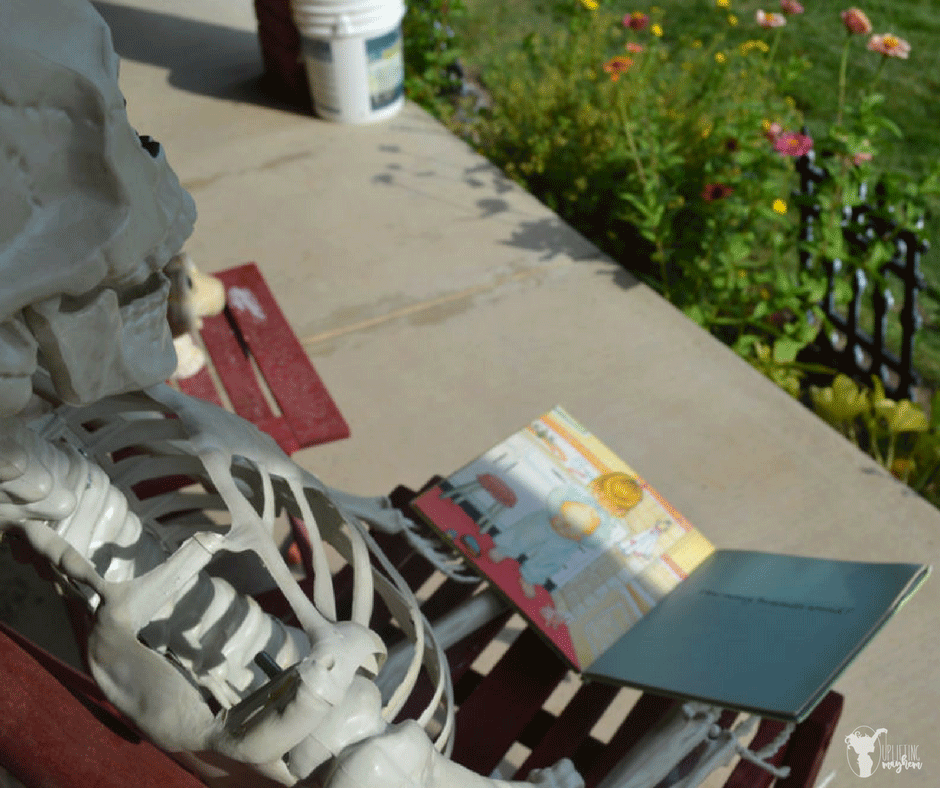 Swingin' on the swings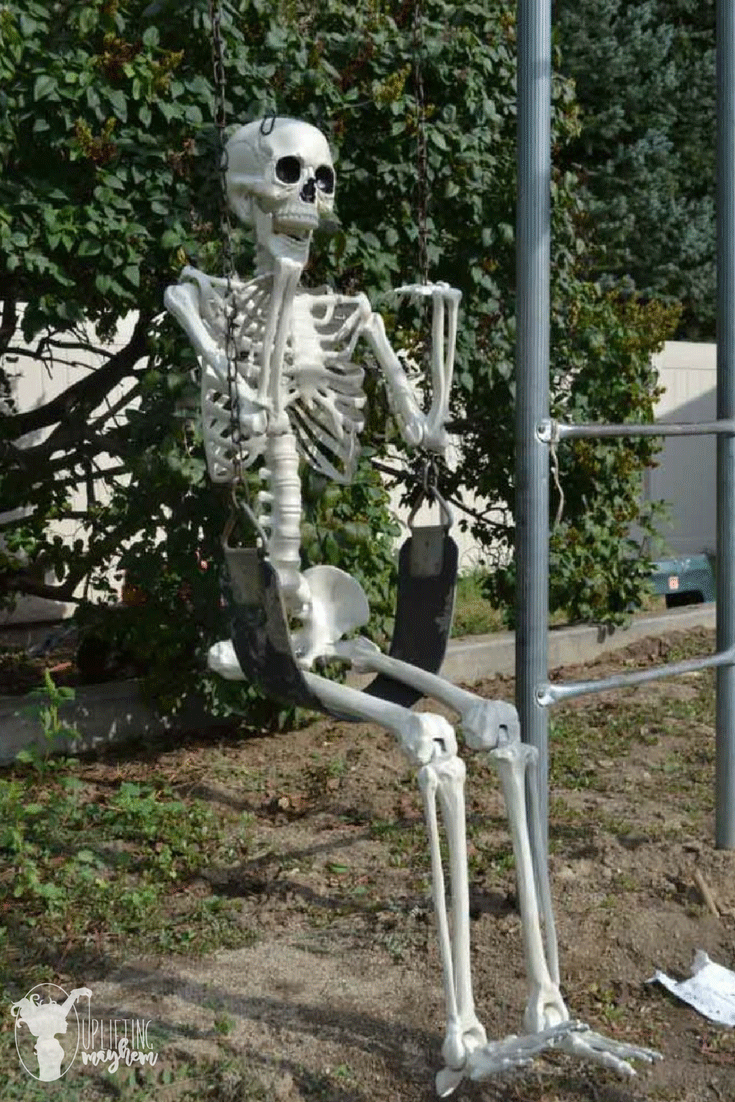 Weeeeeee!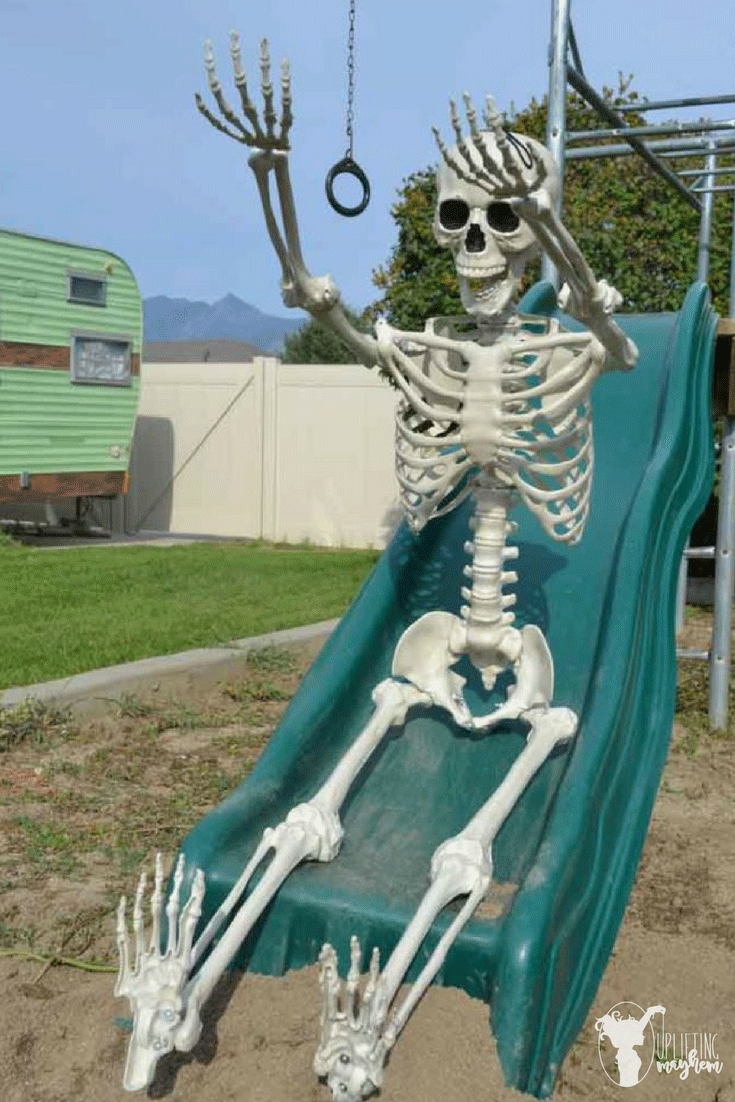 Collecting eggs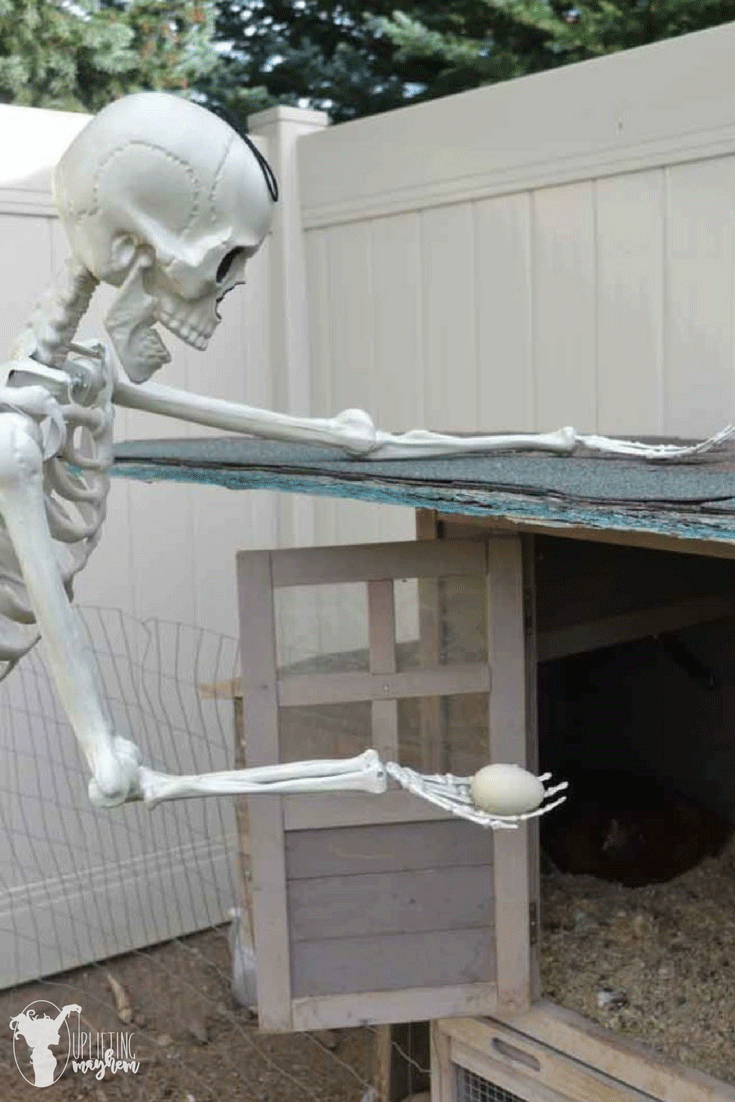 Mowin' the lawn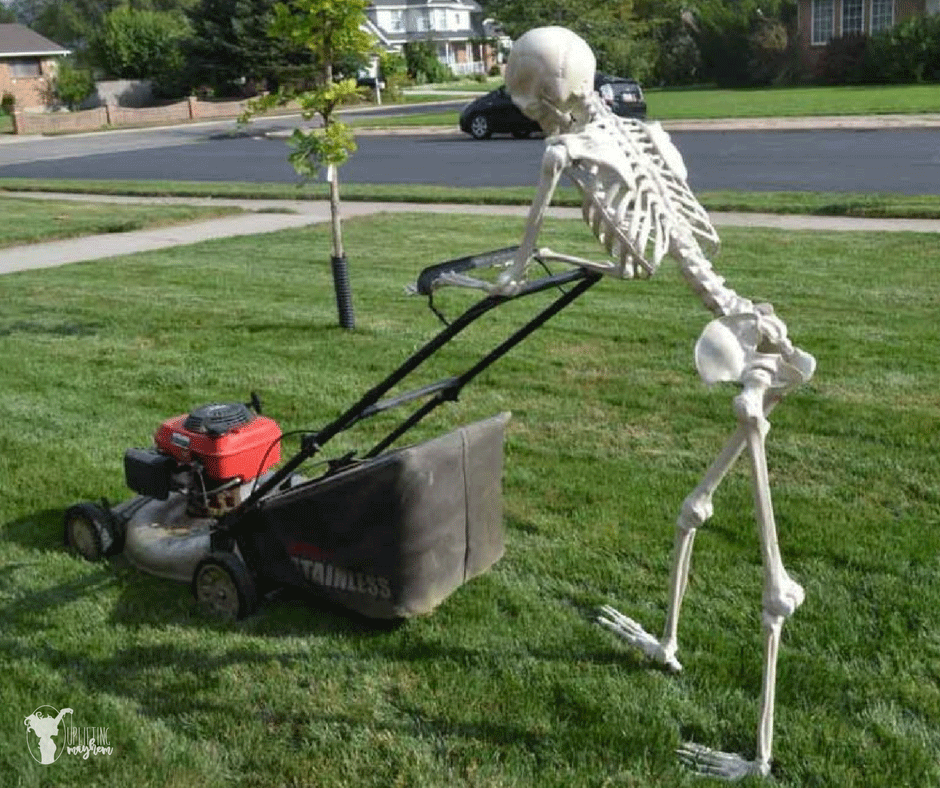 Takin' out the trash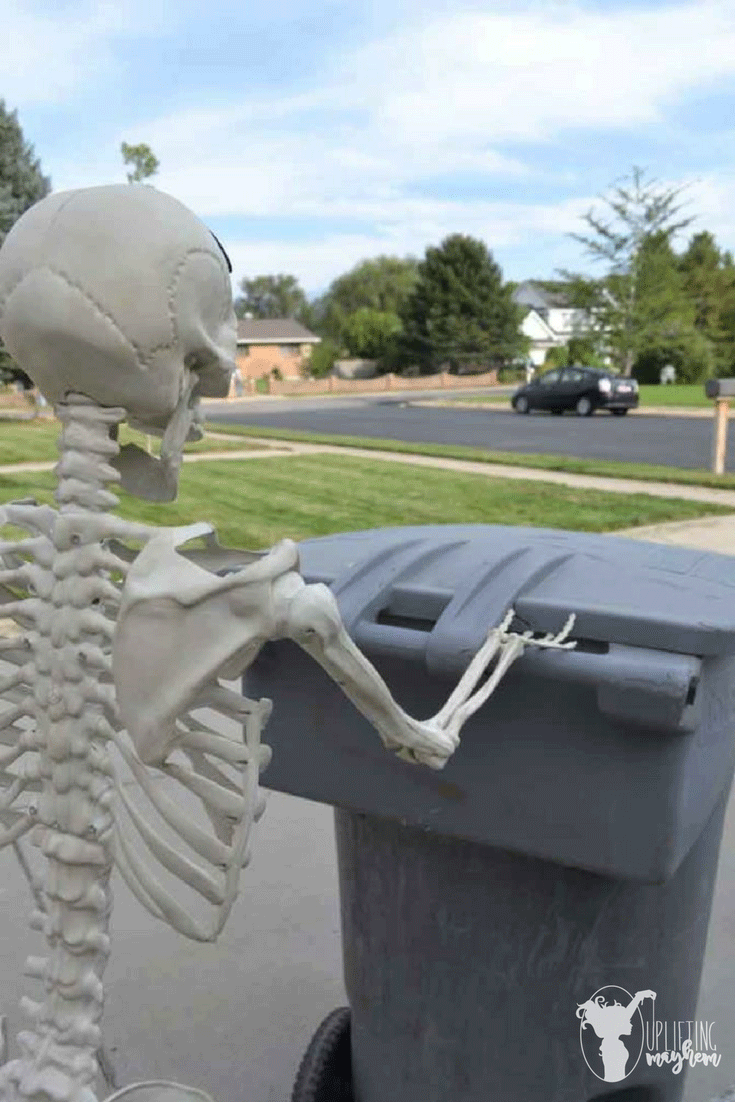 Just chillin' with my homies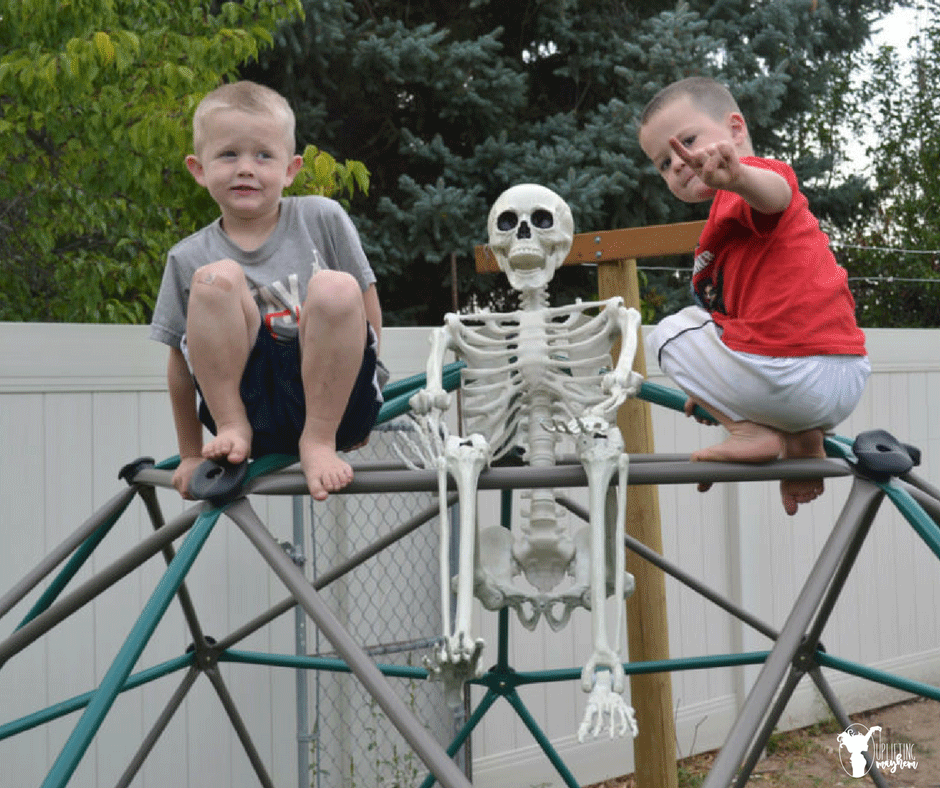 Jumping on the tramp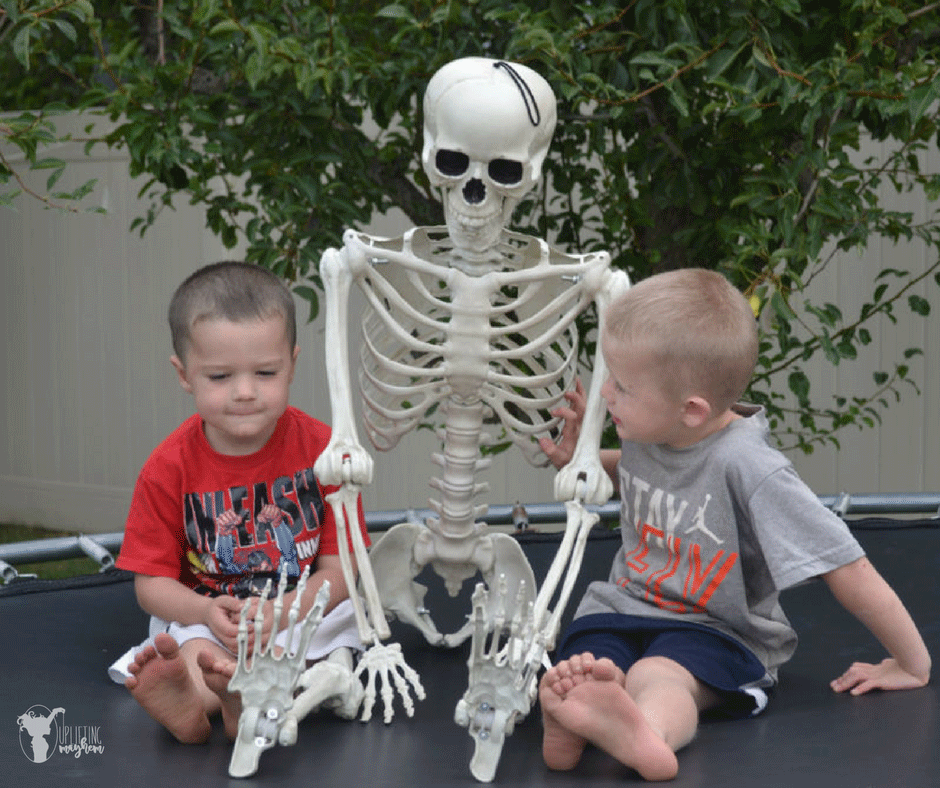 Relaxing on the hammock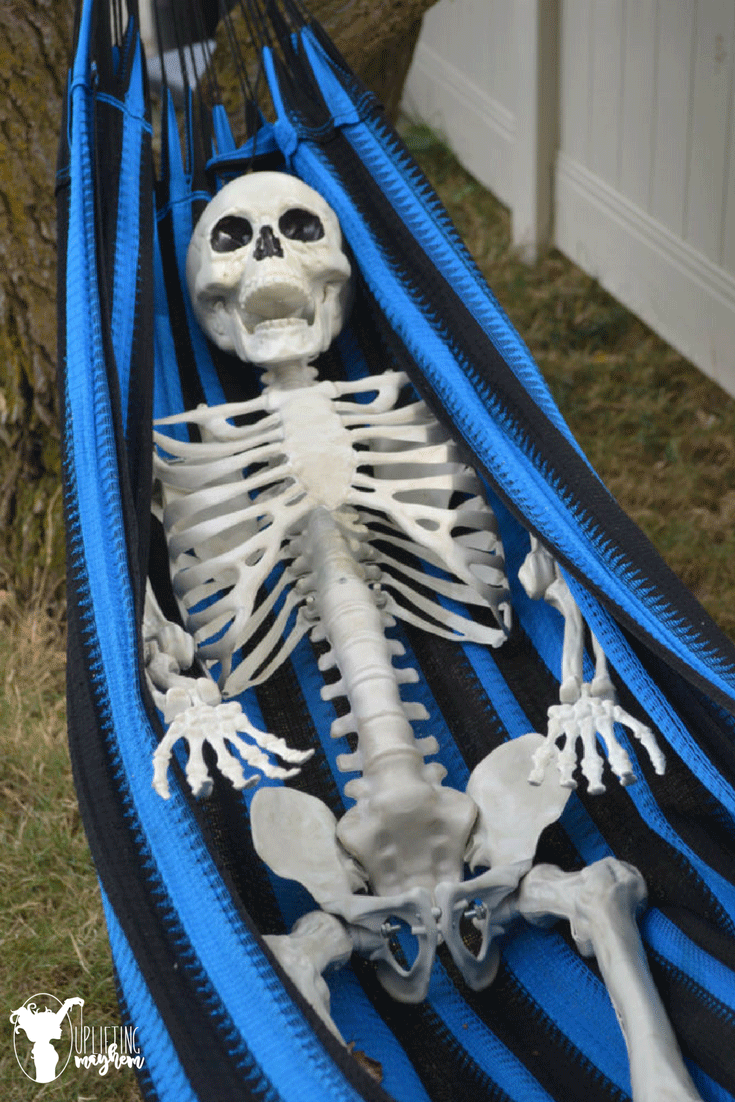 Petting his dog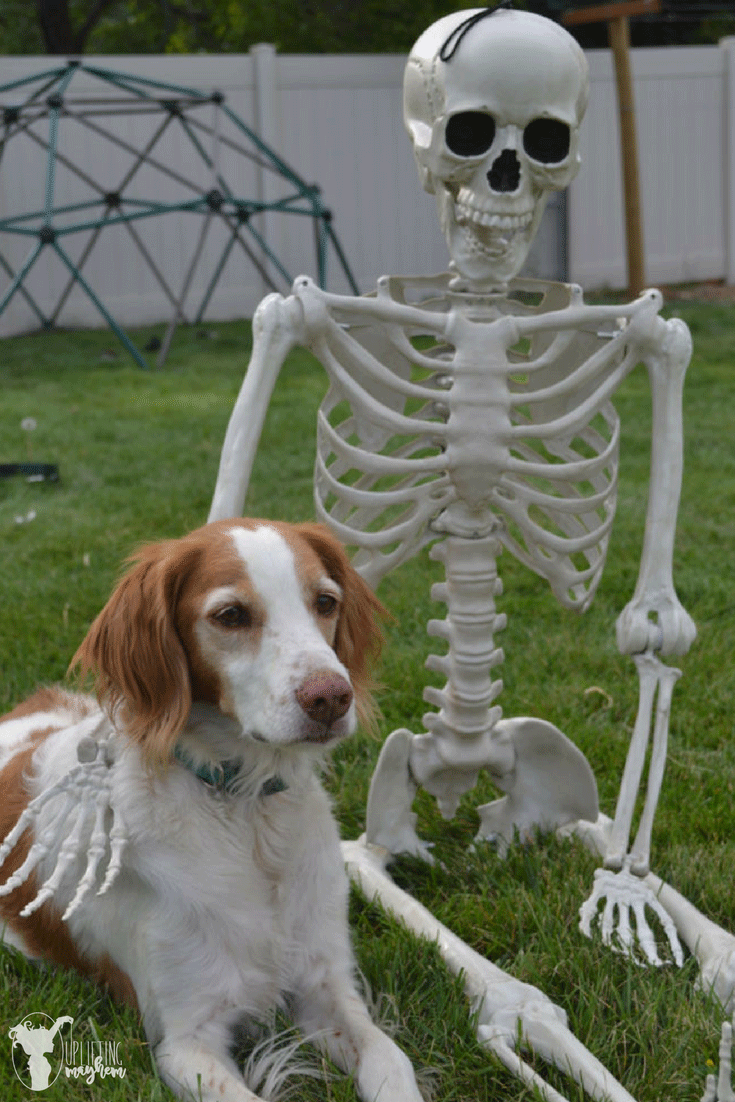 Headed out camping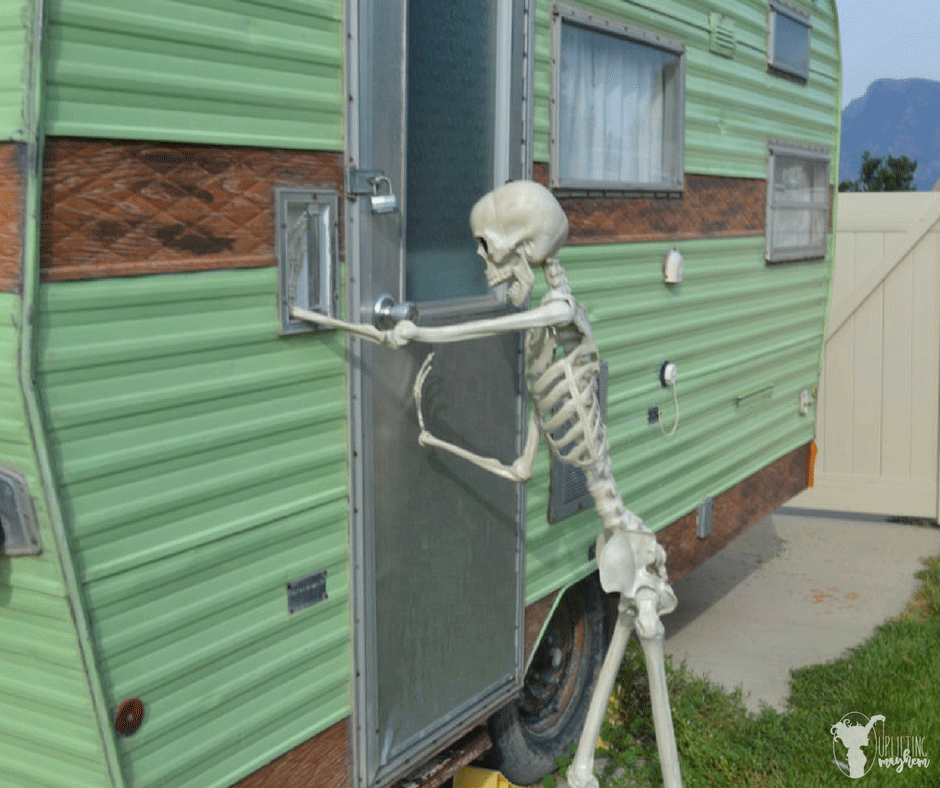 Harvest time!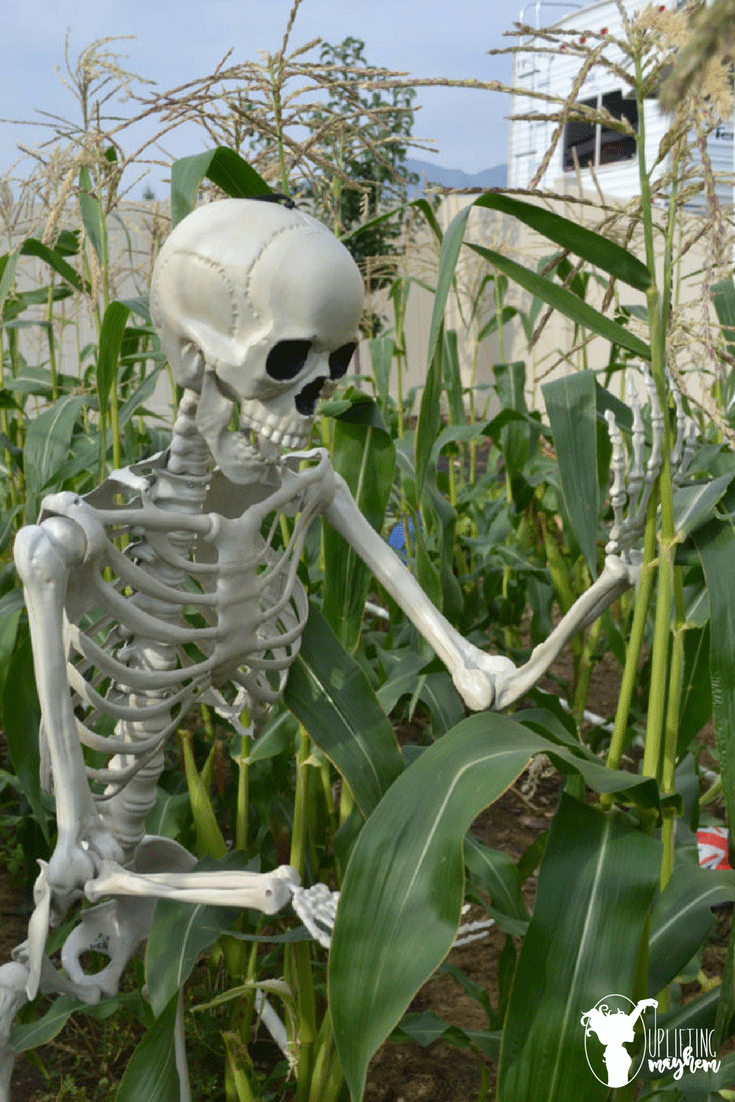 Wheelin'

Grabbing a bite to eat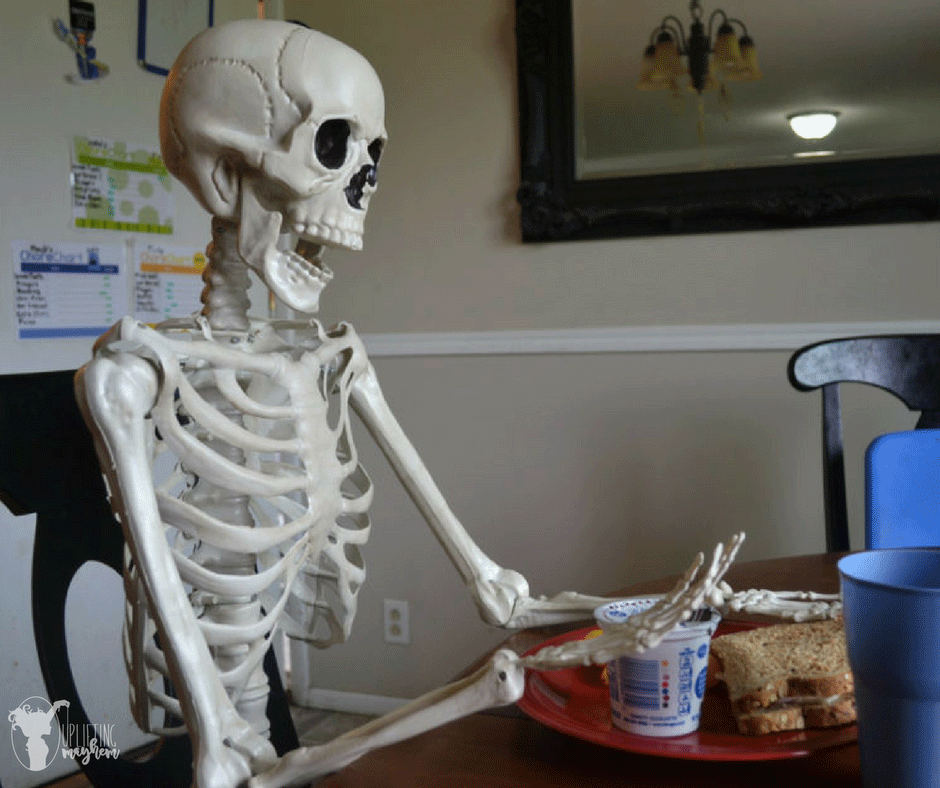 Taking care of business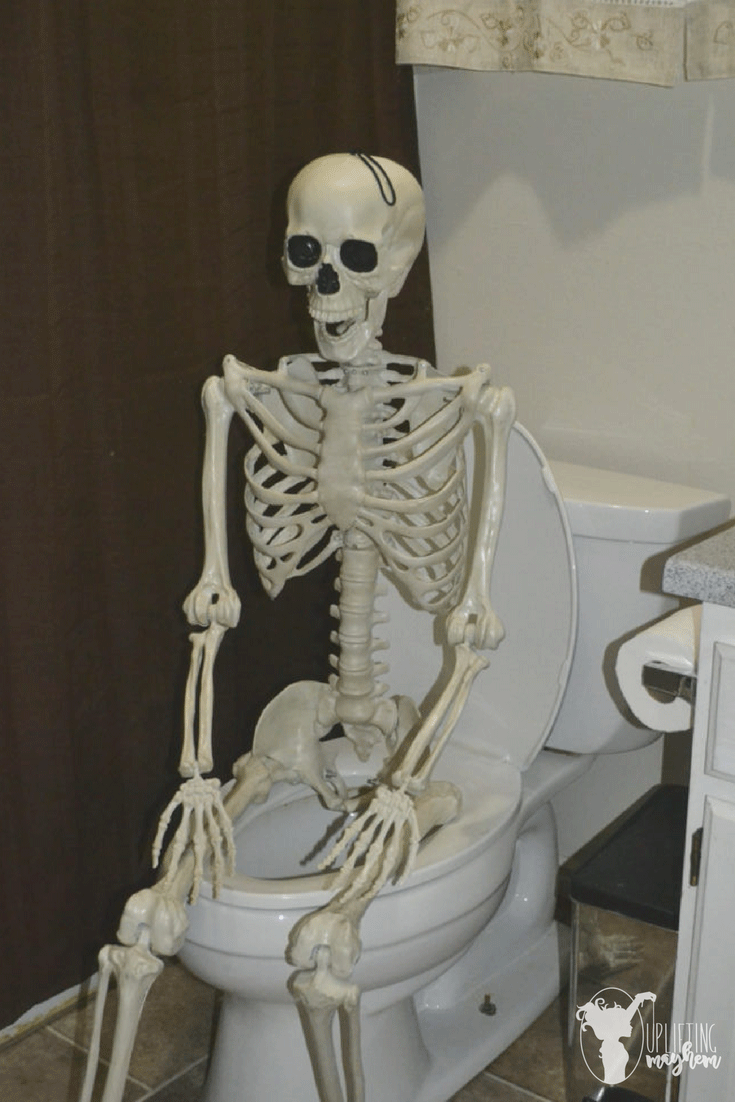 Playing the piano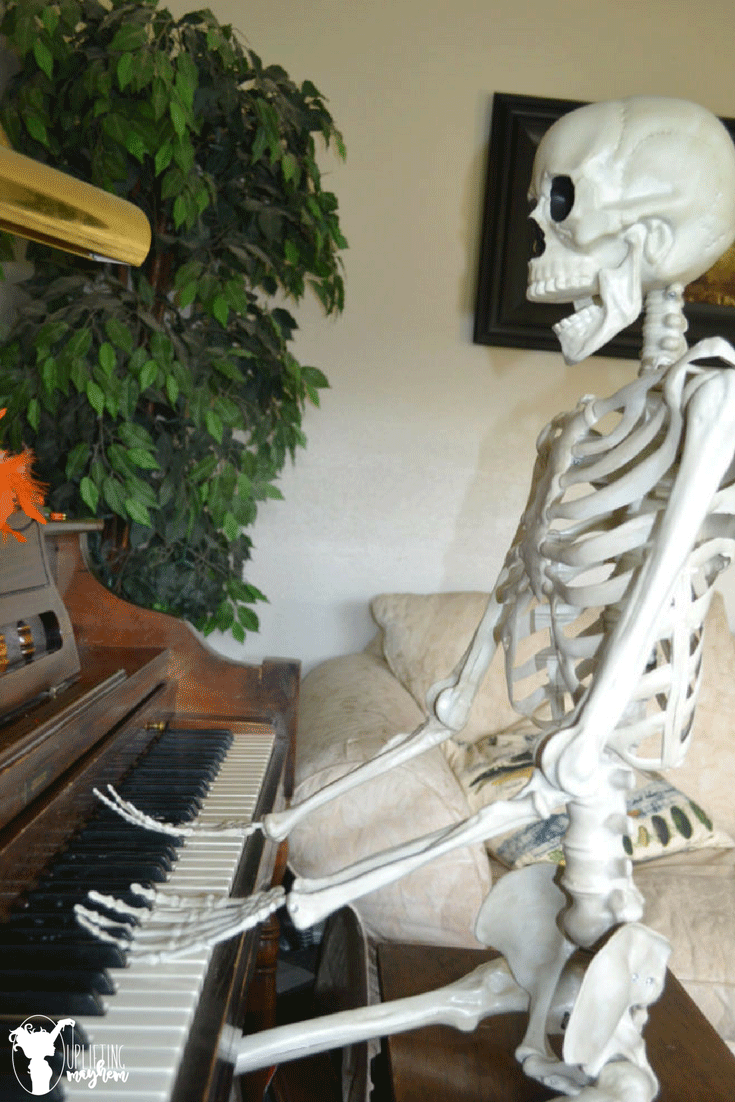 Doing the dishes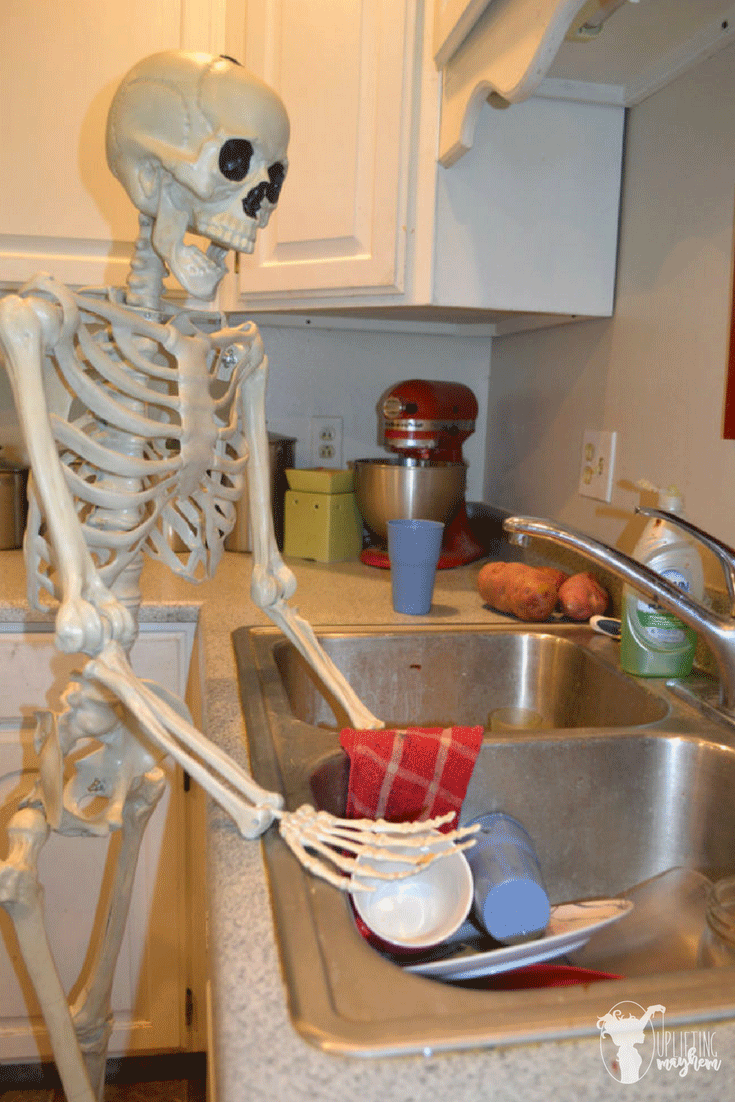 Grabbing a snack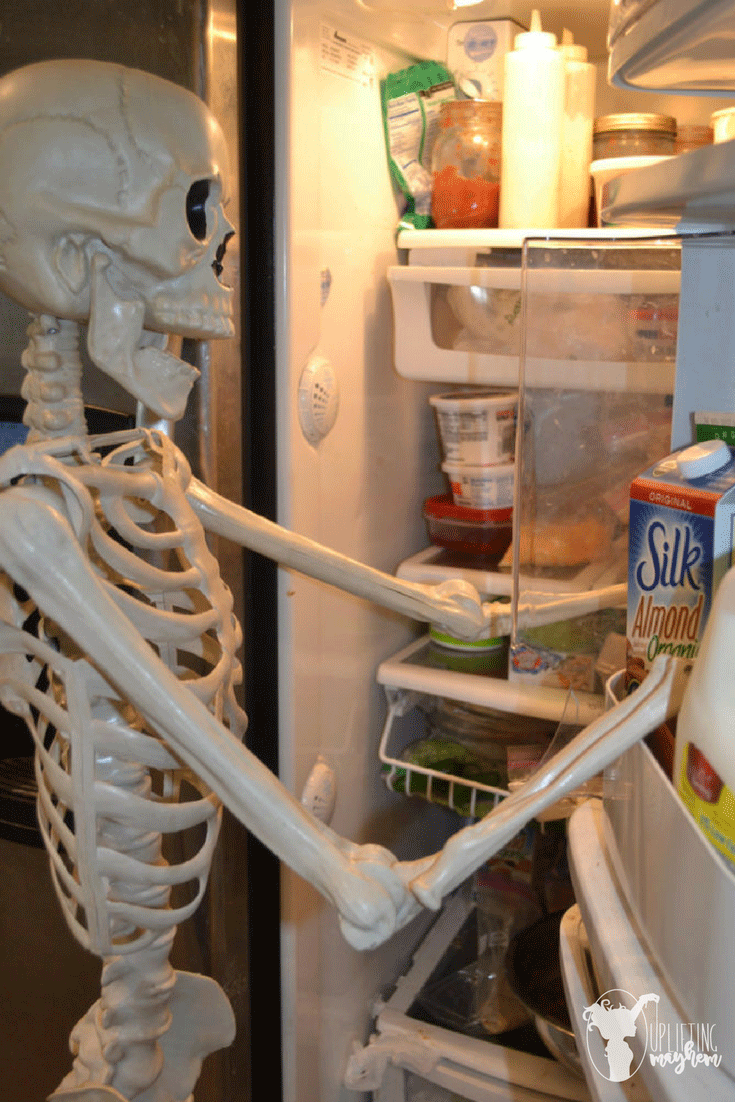 Catching some zzzzs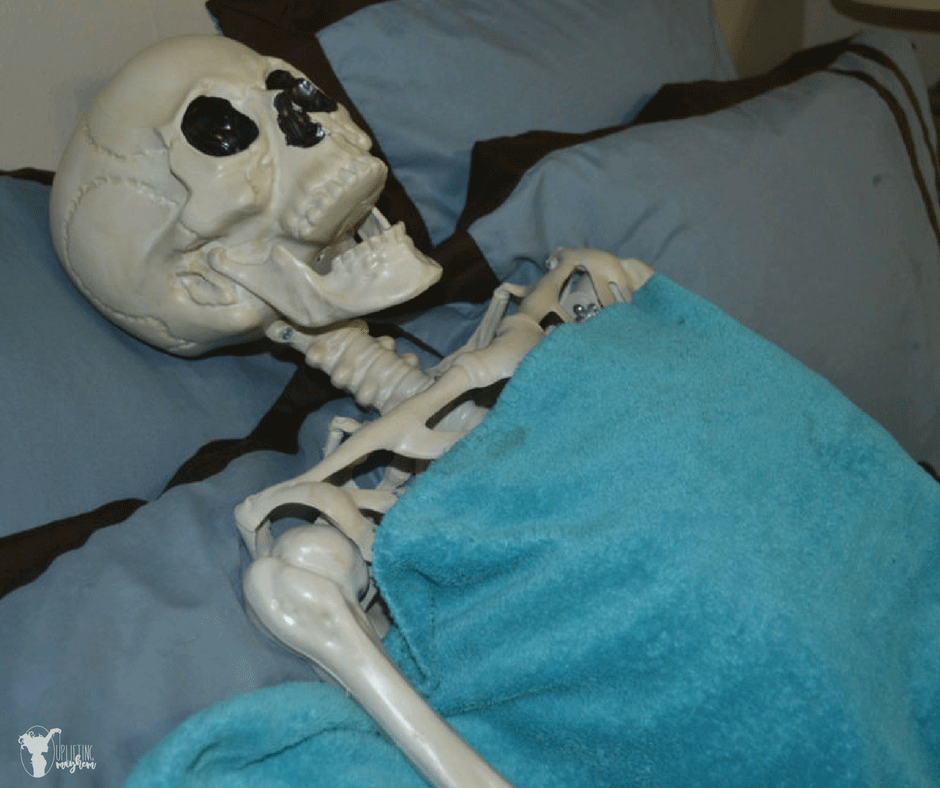 Brushing those pearly whites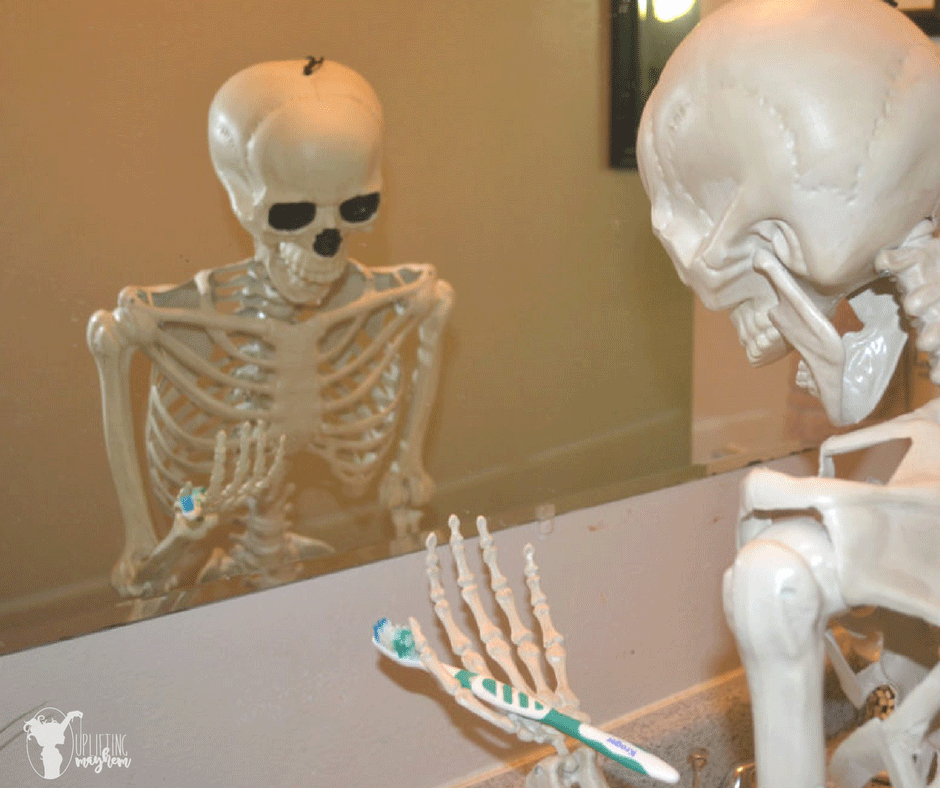 Chatty Kathy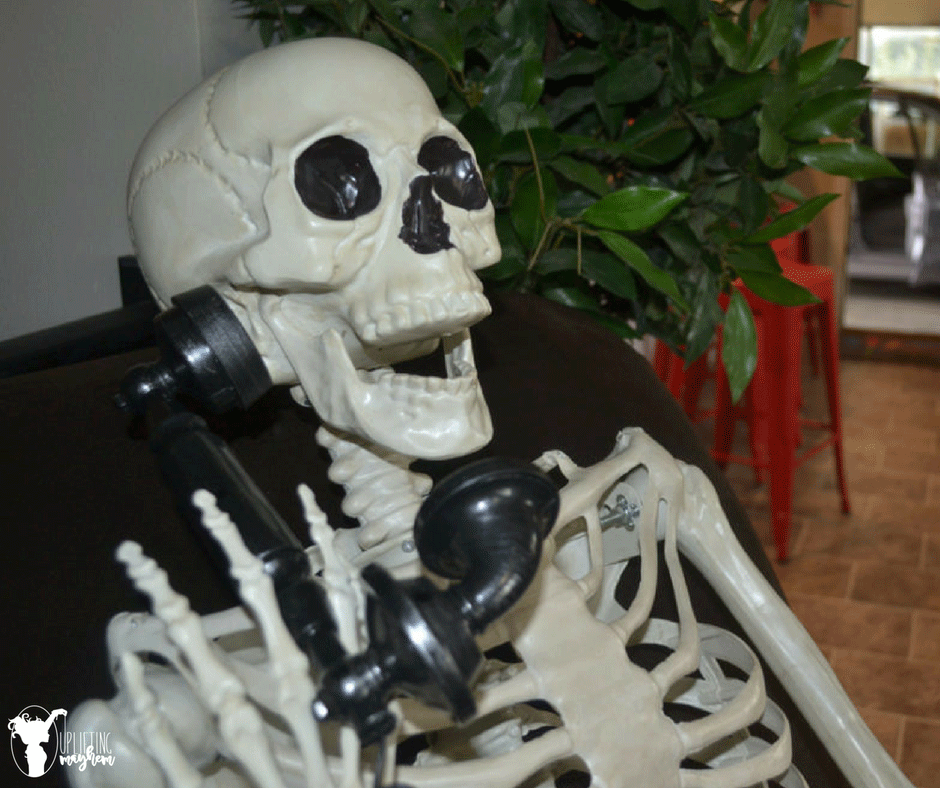 Going on a bike ride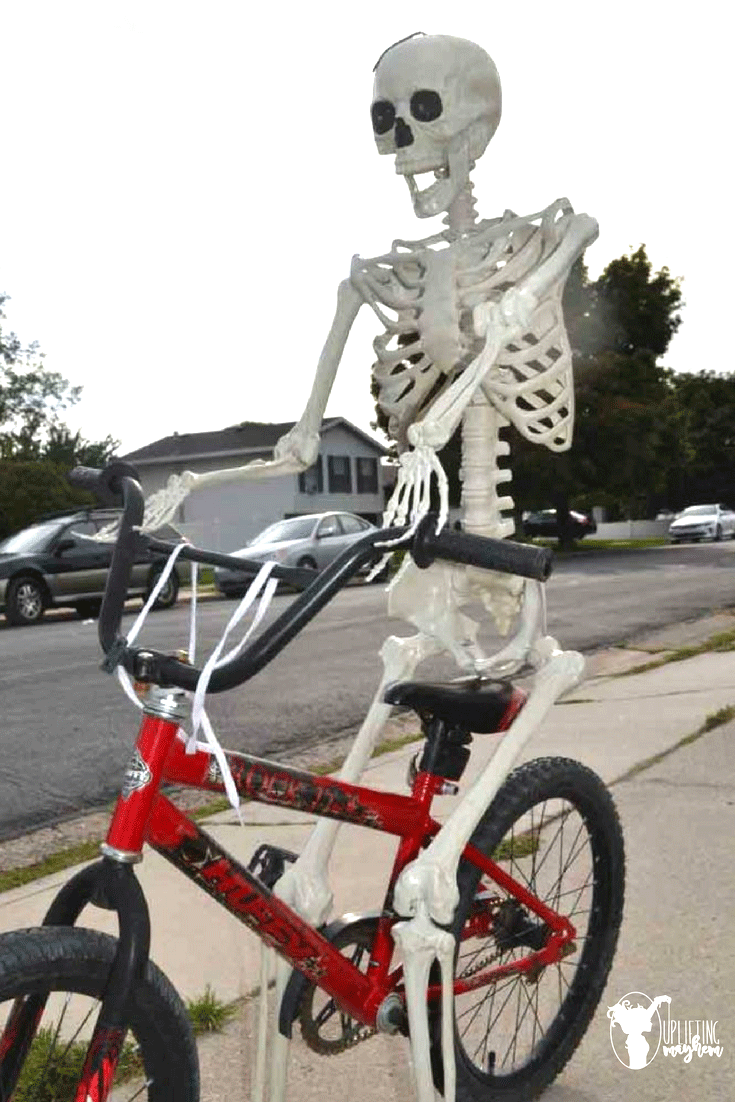 Cherry pickin'

Another option for your skeleton
If you don't want to spend quite that much money on a life-size skeletonlife-size skeleton, you can also buy a smaller version by clicking here, a 19″ pose-n-stay skeleton that is just as much fun, just a little bit smaller. We have one of those at our house too.
What other fun Halloween traditions do you have in your home? Let us know in the comments below.
Other fun Halloween decorations:
These adorable Yard Signs
Black Lace Spider Web for Mantle
Glow in the Dark Dancing Skeleton for your Yard
Other Halloween related posts:
5 Freaky, frameables Halloween printables