This water weenie squirt gun is one of my favorite things for my boys! It provides hours of entertainment during the hot summer months. They are VERY easy to make. You just need to order the needed supplies and you are set!
At our last family reunion we had each child make these and they were a hit! Here are the items you need:
NEEDED ITEMS for your Water Weenie Squirt Gun
Once you have these you are all set to get started! Lets begin!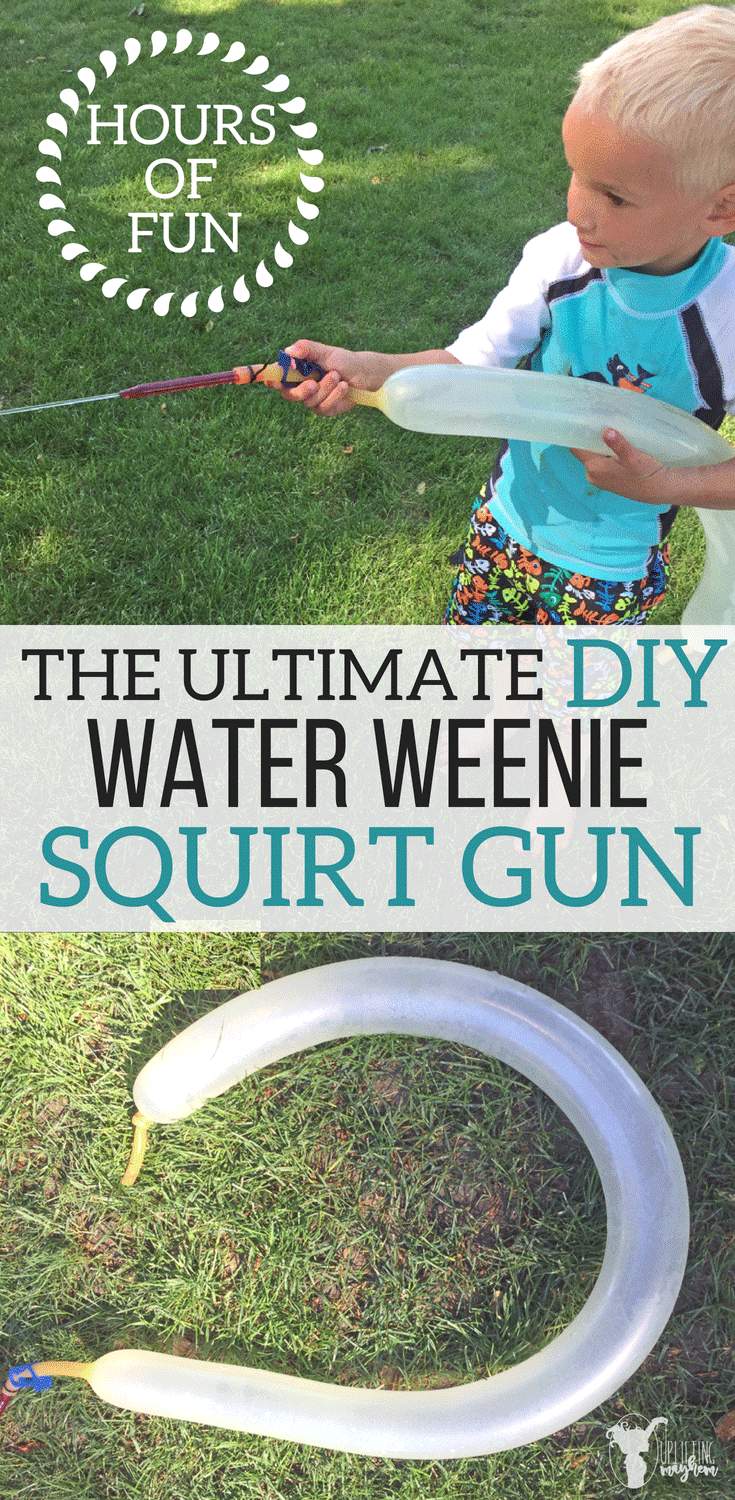 Step #1 –
Gather the needed items. Cut a piece of the tubing off (The size is up to you. It will grow A LOT when it is filled with water! I like to do about a foot long so little kids are able to carry it around. It gets heavy with water inside) Grab the pen and empty the contents of the pen. You only need the outside portion.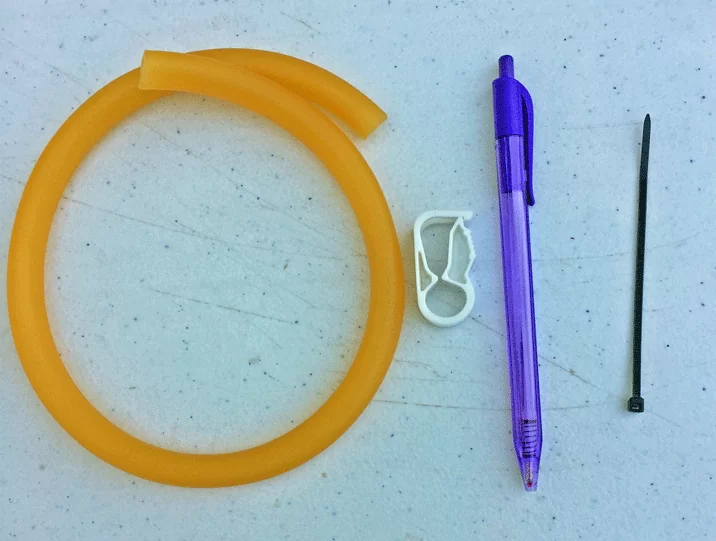 Step #2 –
Take the outside of the pen and put some soap on the non-pointy end of the pen and slide it into the tube. Make sure it is 1.5-2 inches inside the tube.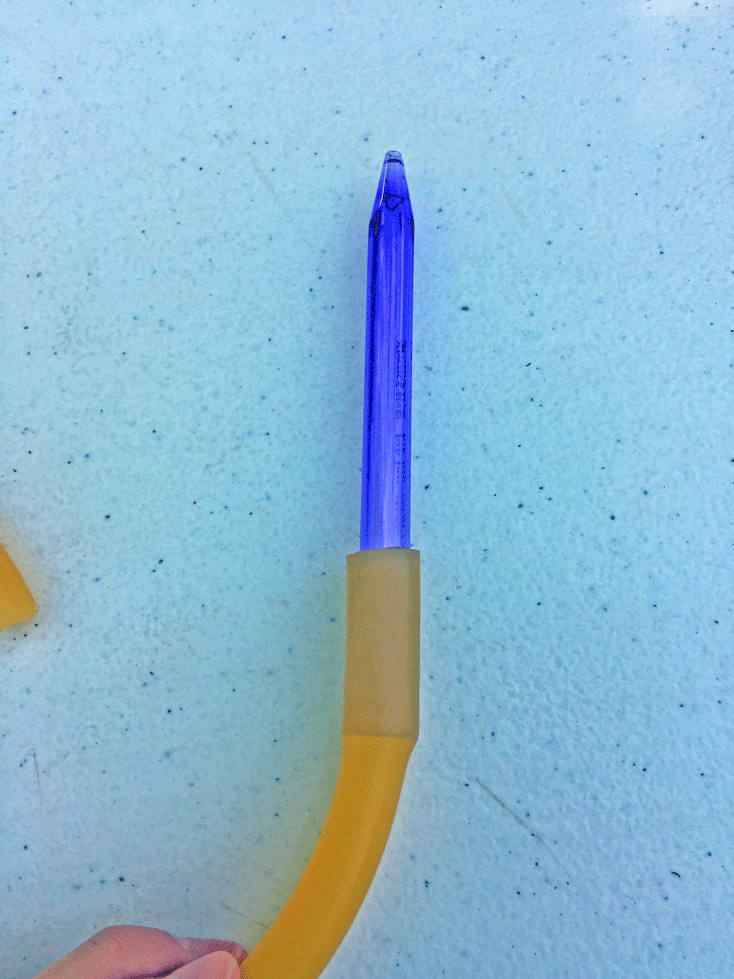 Step #3 –
Take the zip tie and zip tie the tube to the pen.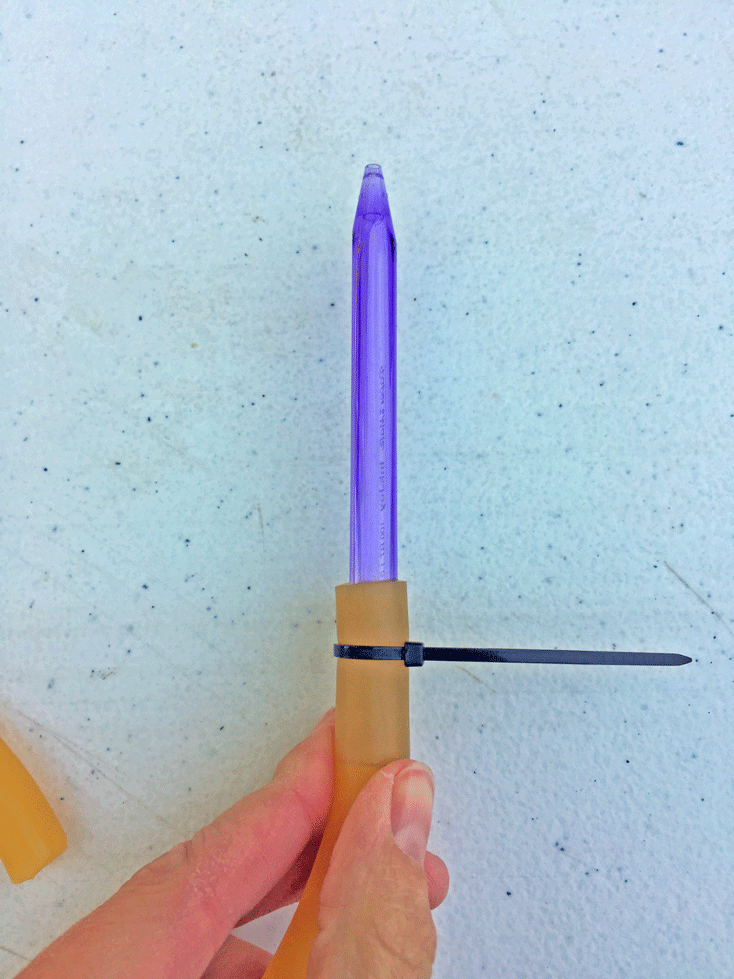 Step #4-
Cut off the end of the zip tie.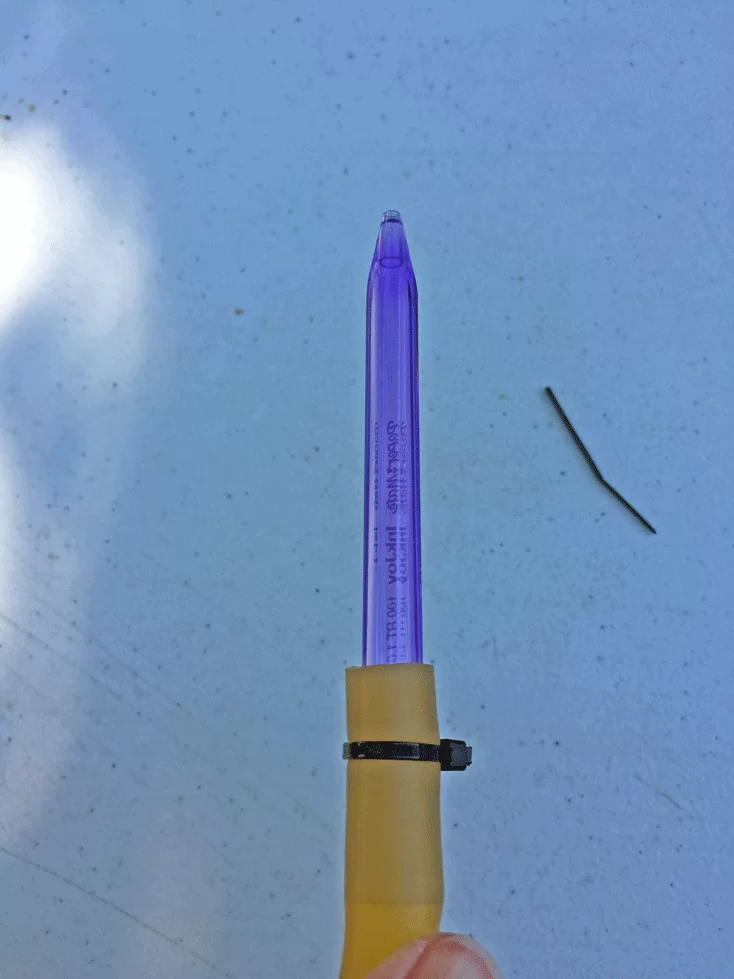 Step #5
Slide the clamp on the opposite end and pull it up to close to the end of the pen. This can be a little tricky but with some tugging and pulling you can do it!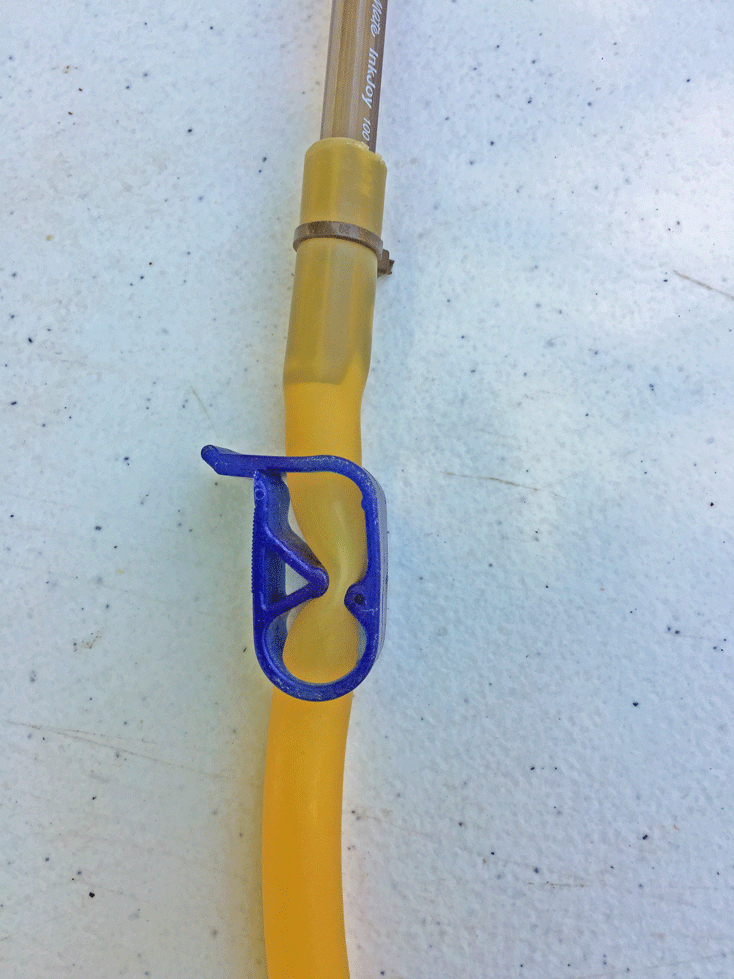 Step #6
Your water weenie squirt gun should now look like this. You now have two options to complete your gun. You can simply tie a knot on the opposite end of the pen OR you can use another clamp for the end.
If you tie a knot you will fill up the water weenie on the pen side. Younger kids may struggle with this more but it is totally doable. If you use a pinch clamp on both ends you can fill it up on the opposite and slide the tubing around the hose filler upper. Pinch the clamp closest to the pen and unpinch the clamp on the opposing side. As soon as it fills up pinch the clamp and you are ready to go!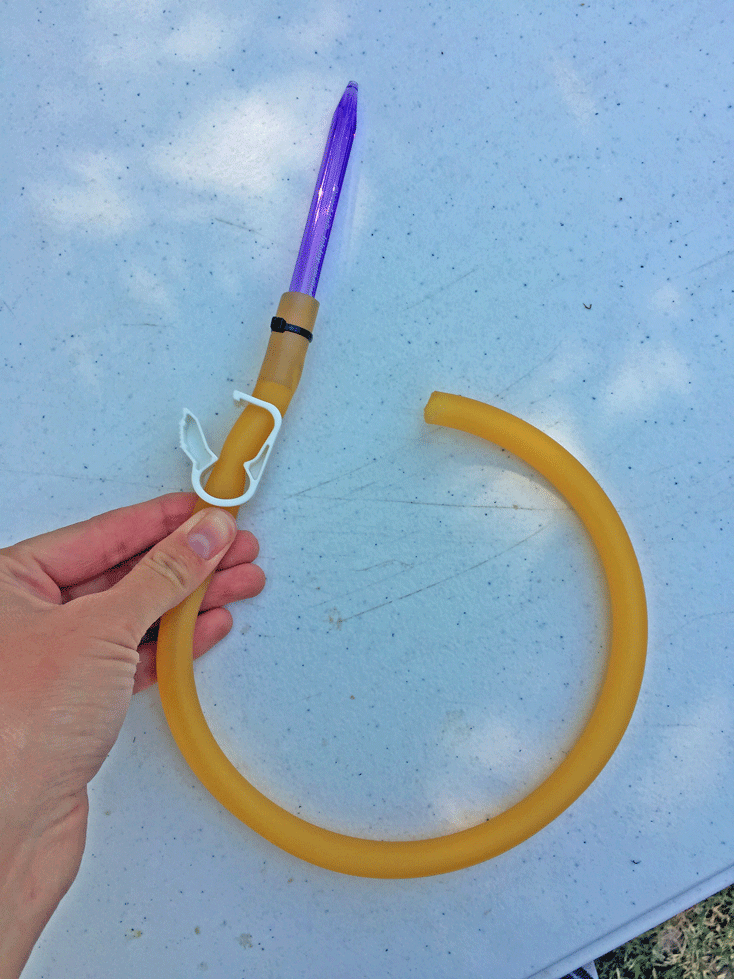 Step #7
Fill up your water weenie by using a narrow attachment for your hose. Many water balloon packages come with one and work great. Or you can get this one. Try and find one that can turn on and off.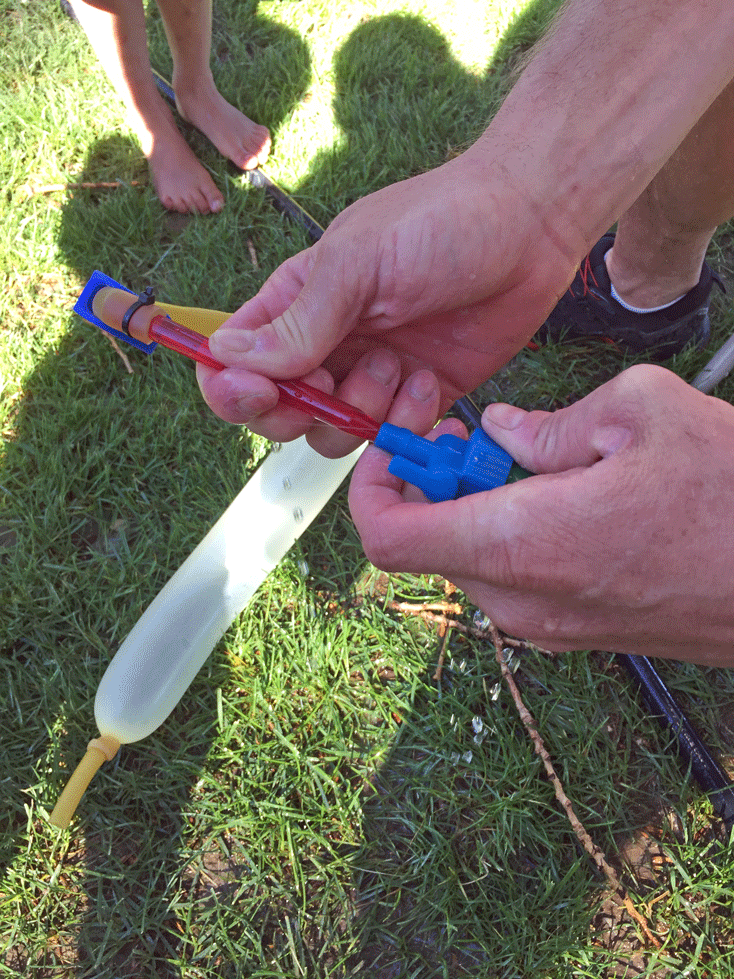 Step #8-
You are ready for the ULTIMATE WATER FIGHT!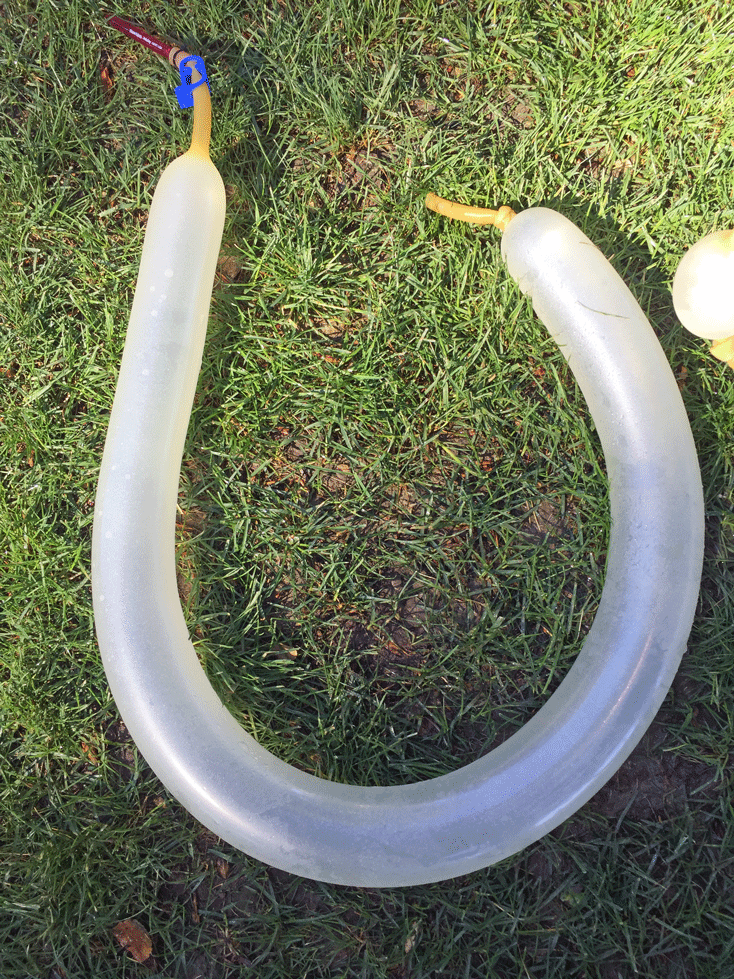 I hope your kids have fun! Make one for yourself and your husband too! They really are a lot of fun!
For another fun project for your kids this summer check out this DIY PVC Bow and Arrow!