Let me just begin by saying how grateful I am for all the amazing new inventions that make being a mom just a little easier. I was reading this post by Trish on 25 Inventions for Mom's You'll wish You Owned Yesterday the other day and I really am in awe at some of the things people are coming out with these days. (Food dispensing spoon anyone?) Anyway, one thing that I especially love lately are the baby food pouches you can buy at pretty much any grocery store now. It has just made feeding my baby so easy! It's especially nice not having to worry about bringing utensils, and making a bigger mess by spoon feeding when you're on the go.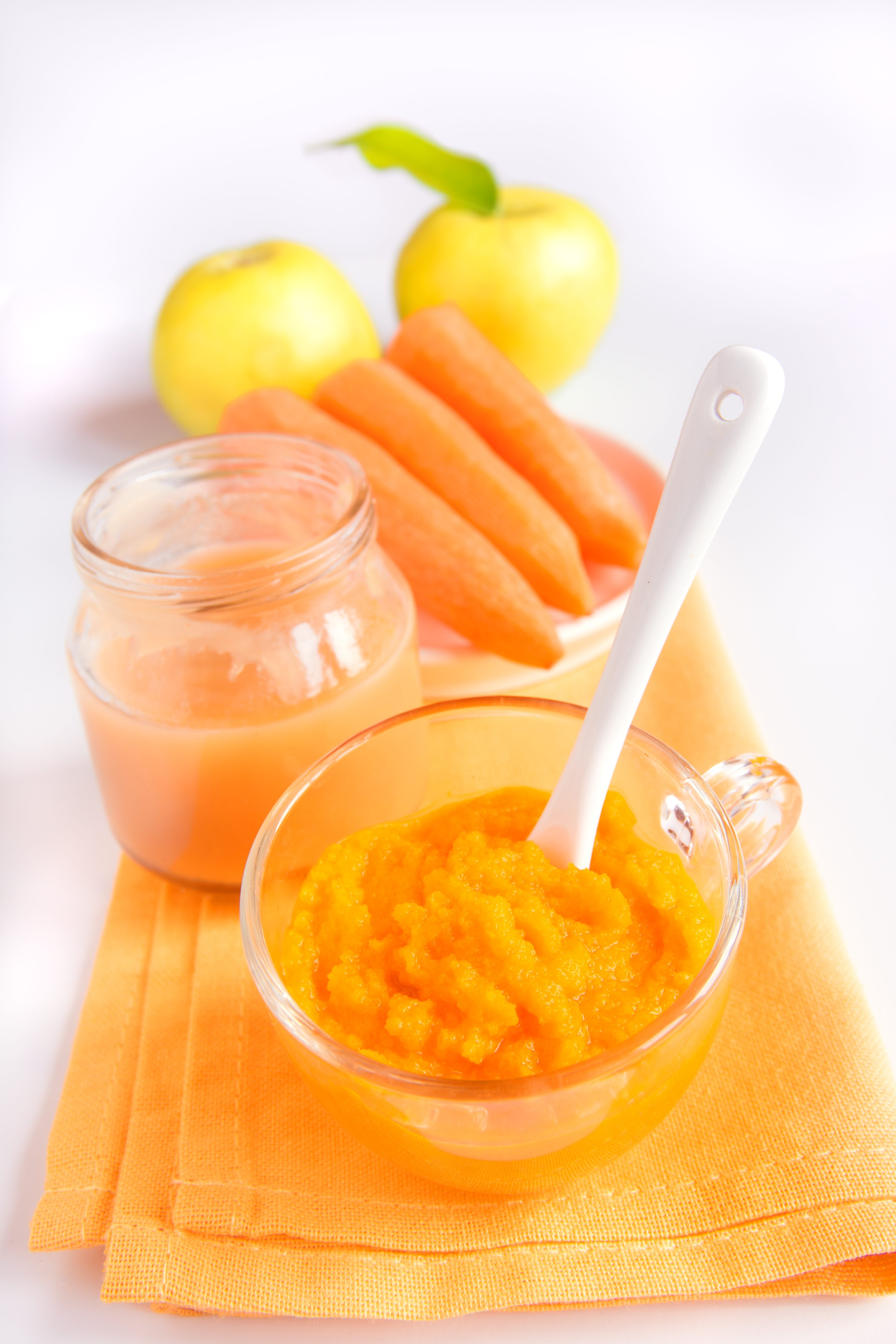 When I was pregnant I dreamed of making my own baby food so I could use all natural/organic ingredients and know exactly what's going into that little tummy. But like many other things, once I had my little guy and my free time was limited to when he was napping, that dream went flying out the window. It seemed way too much effort and much more time consuming than just buying the baby food off the shelf at the store. My sister actually loaned me her expensive baby food maker and it gathered dust on my shelf because I just knew it would probably be complicated. One day, when I was feeling ambitious, I pulled it out and finally used it. I feel like such a dummy now. It just doesn't get any easier than this. Seriously. So then I got on Amazon to see what else the world has invented for this purpose and boy was I pleasantly surprised. So let me just take you through a few tried and true items that have made this slacker mom making her own baby food all the time now.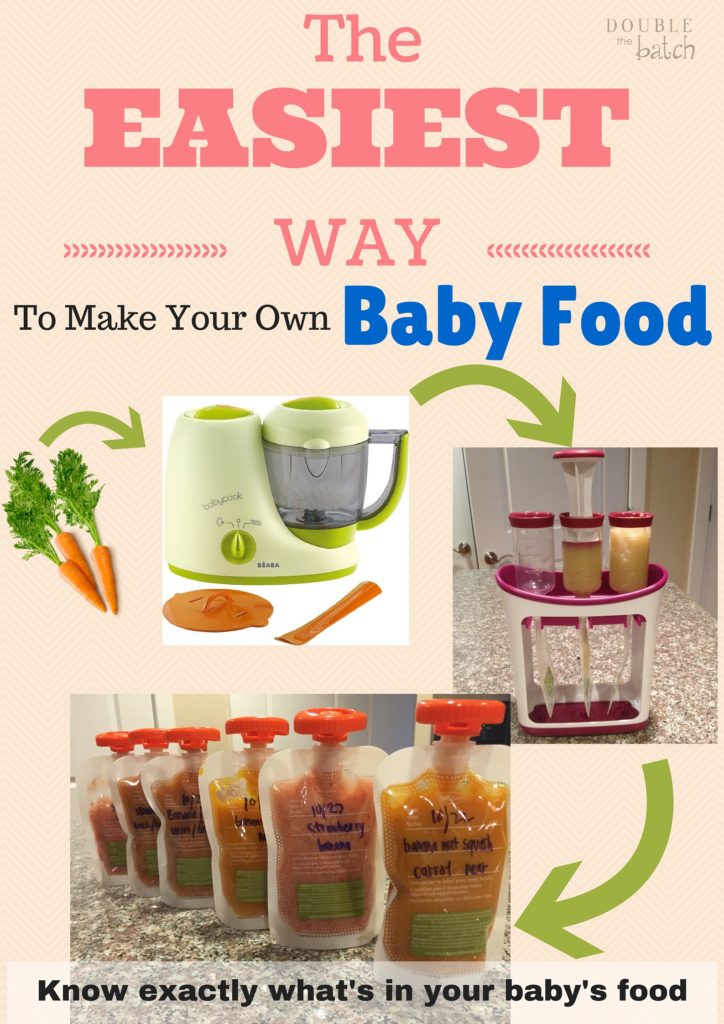 First, the Baby Food Maker that I use is no longer being sold (such a shame) but it is almost EXACTLY like this one.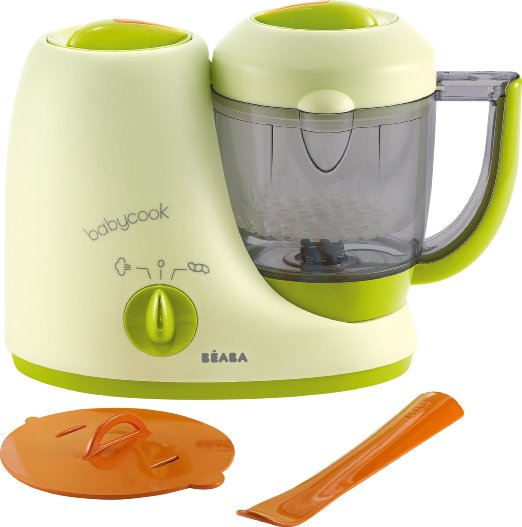 Here is why it's awesome: you can steam, puree, defrost, and reheat your baby food all in one place. This is every slacker (or busy) mom's dream! I just cut up some fruits/veggies throw them in the little basket, pour in some water and let it steam until they're soft. Then when it's all steamed and ready, I dump it in to where the blade is and puree it! It's so simple it's ridiculous. Takes me max 5 minutes to get what I want all chopped before I just throw it in and let it do it's job. I know you can do this a lot cheaper by just steaming them in a pot and blending them together in a blender, so do whatever works for you.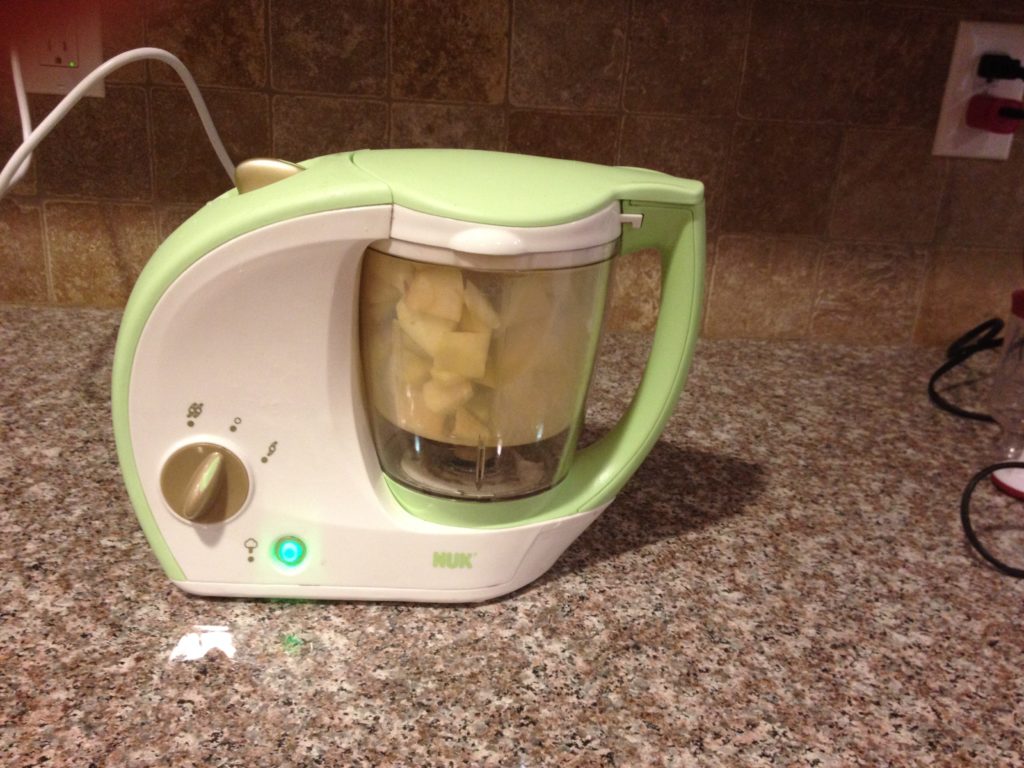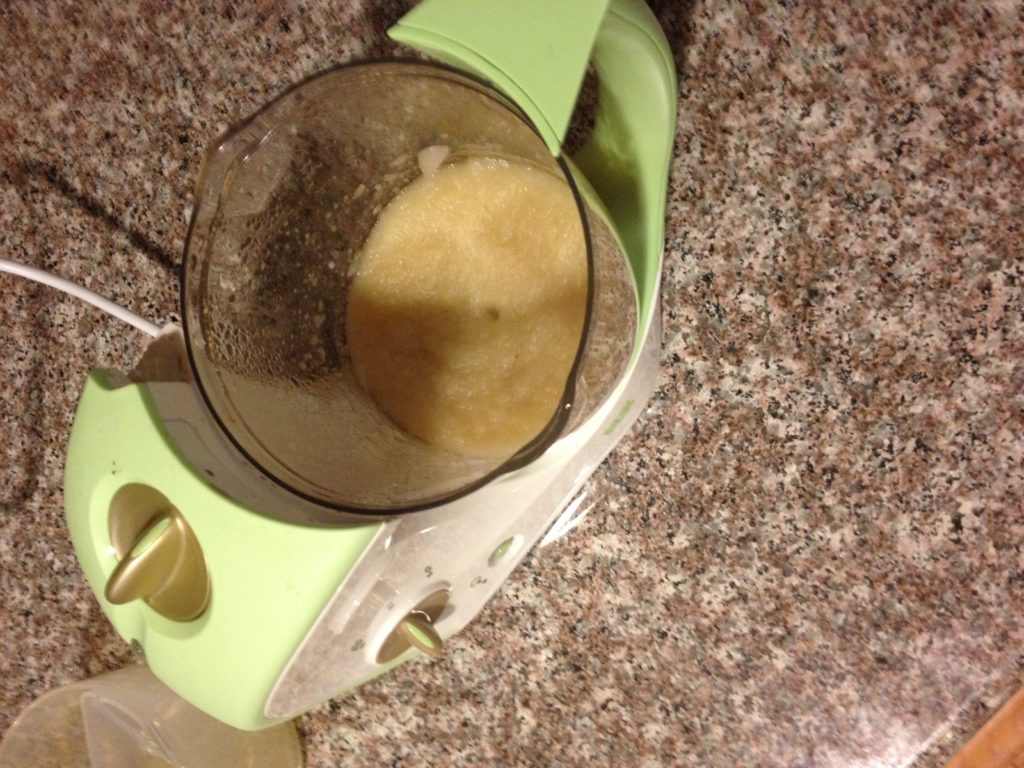 Now to take it one step more to AWESOME. I bought this Squeeze Station by Infantino so that I could make my own pouches and I LOVE it. A lot.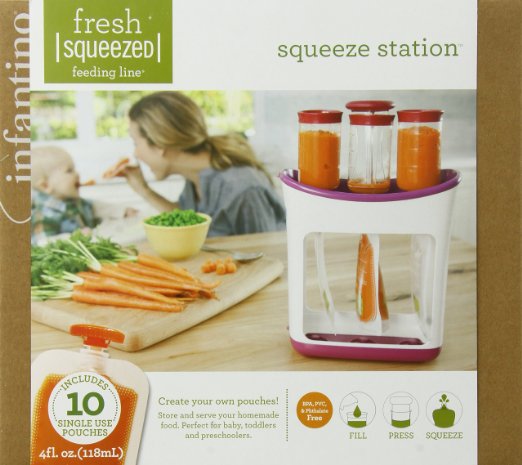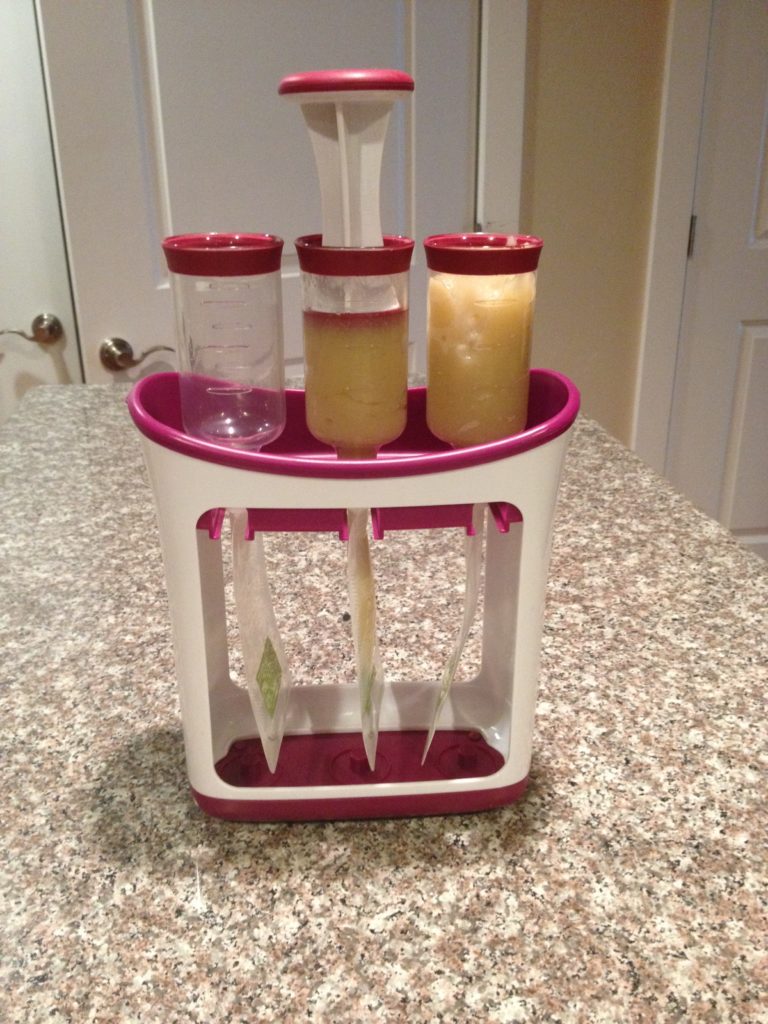 It's pretty cheap and super easy to use and clean. I love that I can hook the pouches right up, fill them, and be done just like that. I bought the 50 pack of pouches for just $11 but you can also buy the reusable ones so that you can keep using it. They also have a nifty little container you can buy to hold your pouches in the fridge and freezer that I think would be handy if you're making a lot at one time and storing them in your freezer.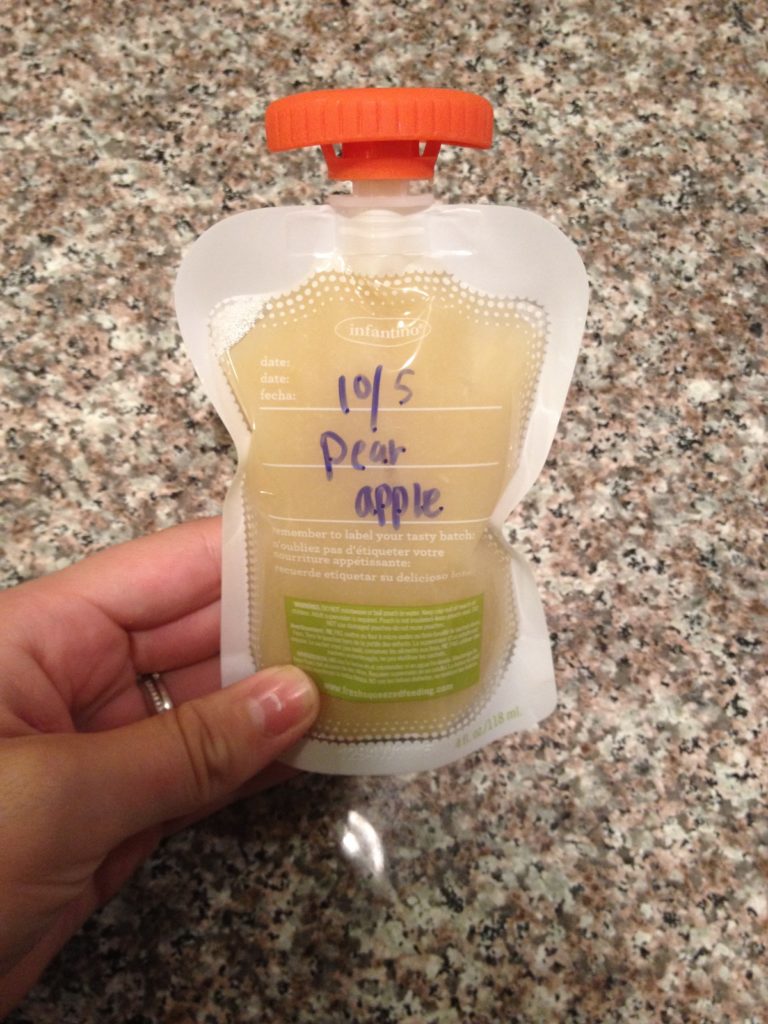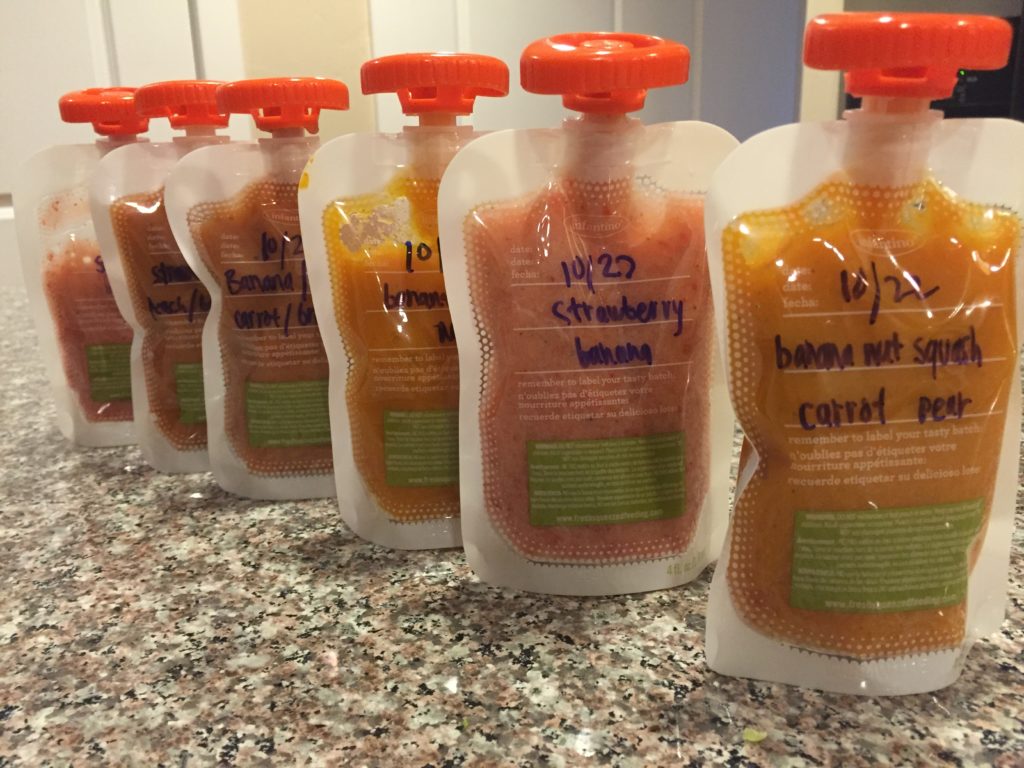 Ta-da! Easiest way to make your own baby food! All together, you maybe spend 15-20 minutes in your kitchen actually prepping and cleaning up. I wish I had started doing this earlier. It's definitely cheaper in the long run and I'm much more comfortable knowing exactly what's going into my baby.
Speaking of baby food, if you're looking for a great high chair or you have one already but despise it like I did mine, another favorite product of mine is the Chicco Progress Relax Multichair. I've tried THREE different highchairs now and this is definitely my favorite. If you only have one little one, it's great because it grows with your child. It features 5 different positions so that it grows with them from infant position to 4 other positions as they get older. I'm especially excited because I have a toddler and am pregnant with my second and I'll be able to use this highchair for BOTH of them at the same time.
A few other things I LOVE about it are: 1.) The whole thing is super easy to use. It has all these easy snaps and buttons to transition the seat, height, and attachments so that you're able to have exactly what you need with little effort. It also easily folds so if you're kitchen is small and you need that extra space like I do, you can fold it right up and the tray attaches to the back. 2.) The padding on the chair is super soft but easily wipes off like vinyl, and the tray has a removable liner so it takes very little cleaning effort and that's a big fat WIN for me because my kid makes a huge mess every single time.