Ok- so I found this awesome food dispensing spoon a while back that some genius invented!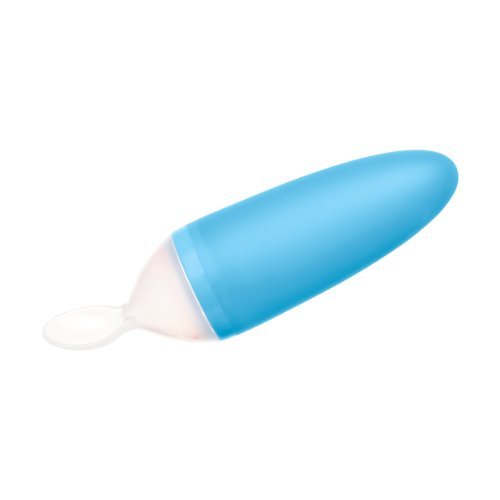 You fill it up with baby food and feed your baby with one hand by just squeezing the tube after each bite!
It is so great when you are on the go– I especially like to use it when we are at church. My baby just started eating solids so I was thinking about this spoon recently and wondering what other amazing inventions for moms are out there ready to make my life easier that I just haven't discovered yet? Before you know it I was all over the old dot com finding amazing things that I wish I owned yesterday. So, let me share these genius inventions for moms with you so you don't needlessly suffer without them even a moment longer than you have to.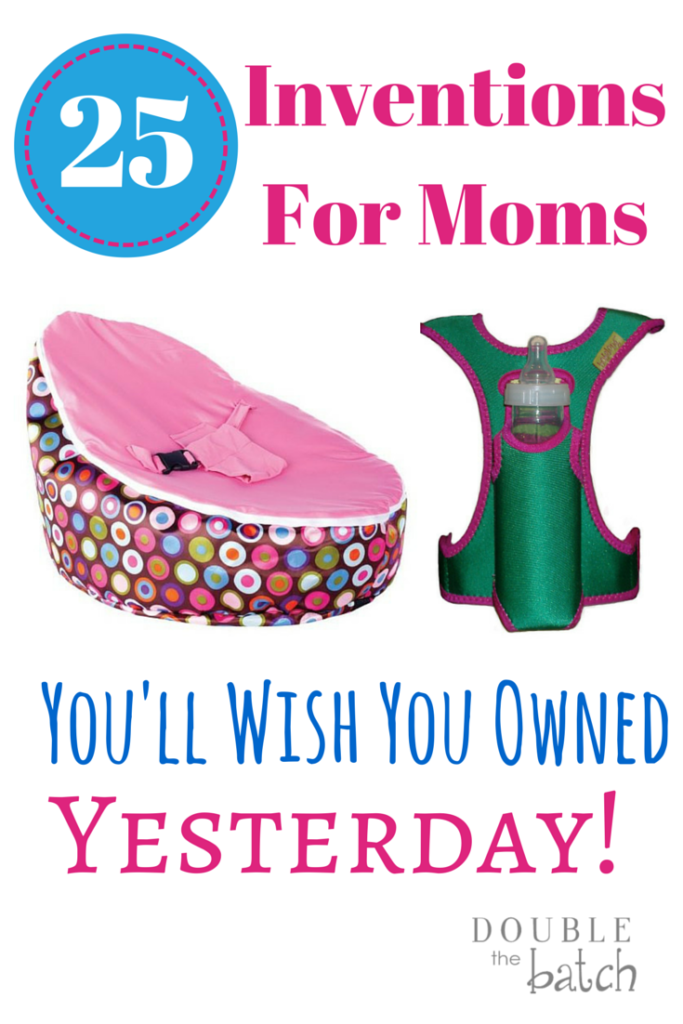 The BabyB Beanbag for Babies. Anything I can do to make my baby comfortable, happy, and sleepy is a sound investment in my book. Love this idea!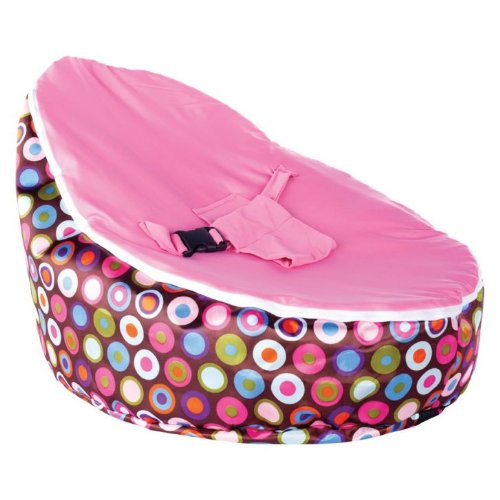 The Munckin Medicator. A pacifier that dispenses medicine. I have 5 kids. Why have I never seen this?! This would have been soooo helpful to me on several occasions when I wasted a teaspoon of Motrin on a screaming, gagging baby who didn't want something foreign in her mouth!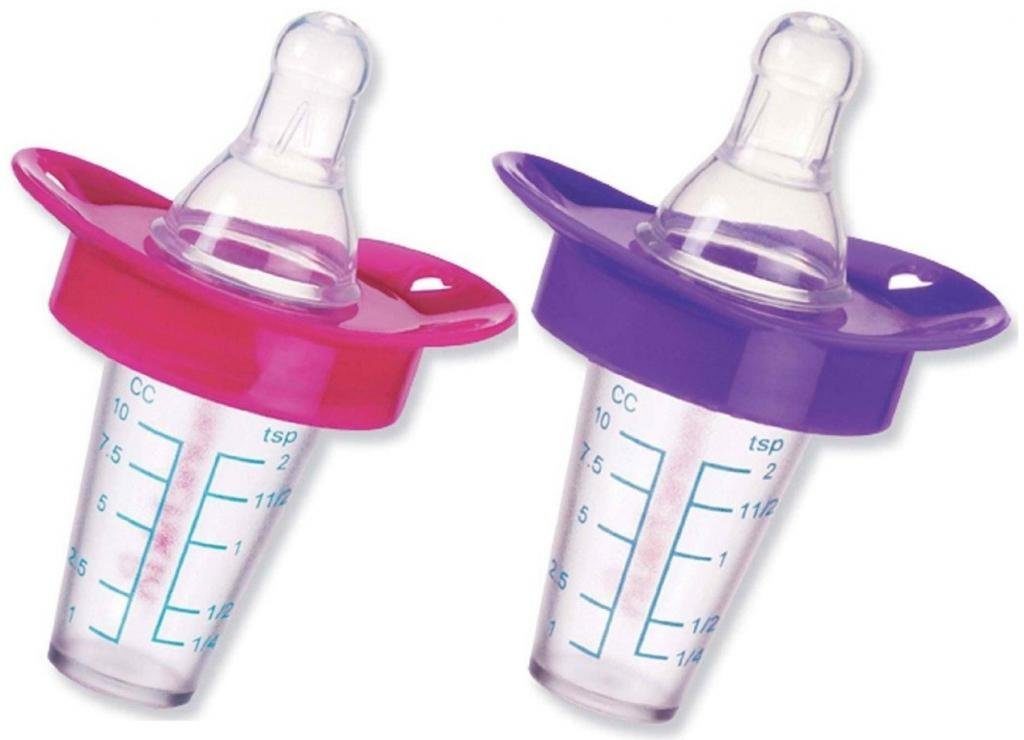 And for your older kid there is a sippy that dispenses medicine while they are sipping their favorite drink. So smart!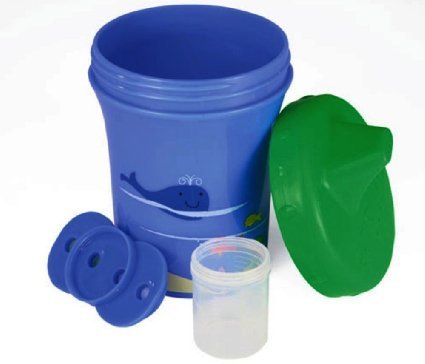 Nothing is worse than finally getting your baby to sleep, only to have them wake up when the door latches as you are walking out. Latchycatchy is the answer! A simple cover that silences the click… the click that is sometimes followed by the cry… that makes you want to cry. No more!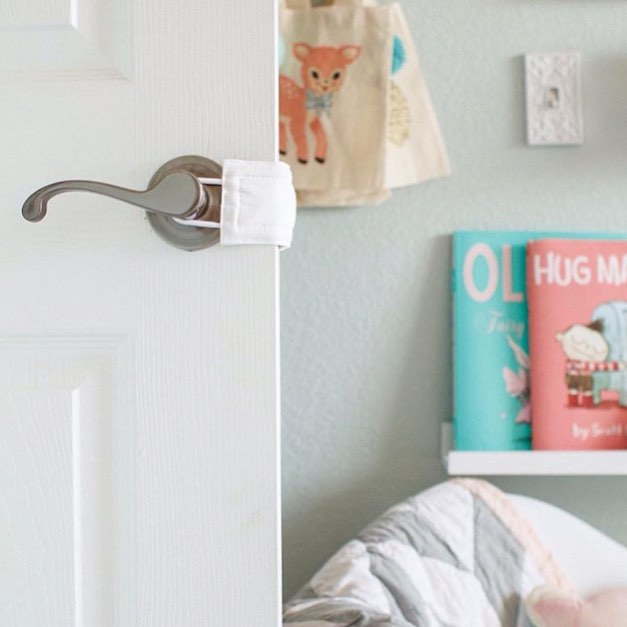 via latchycatchy.com
The Aqueduck Faucet Extender and Handle Extender… so you don't have to try and make your toddlers arms stretch like Gumbi or awkwardly hold them up to the counter, smashing them with your knee while you help them wash their hands. This and a little stool and your problem is solved. Your toddler will love their new found independence.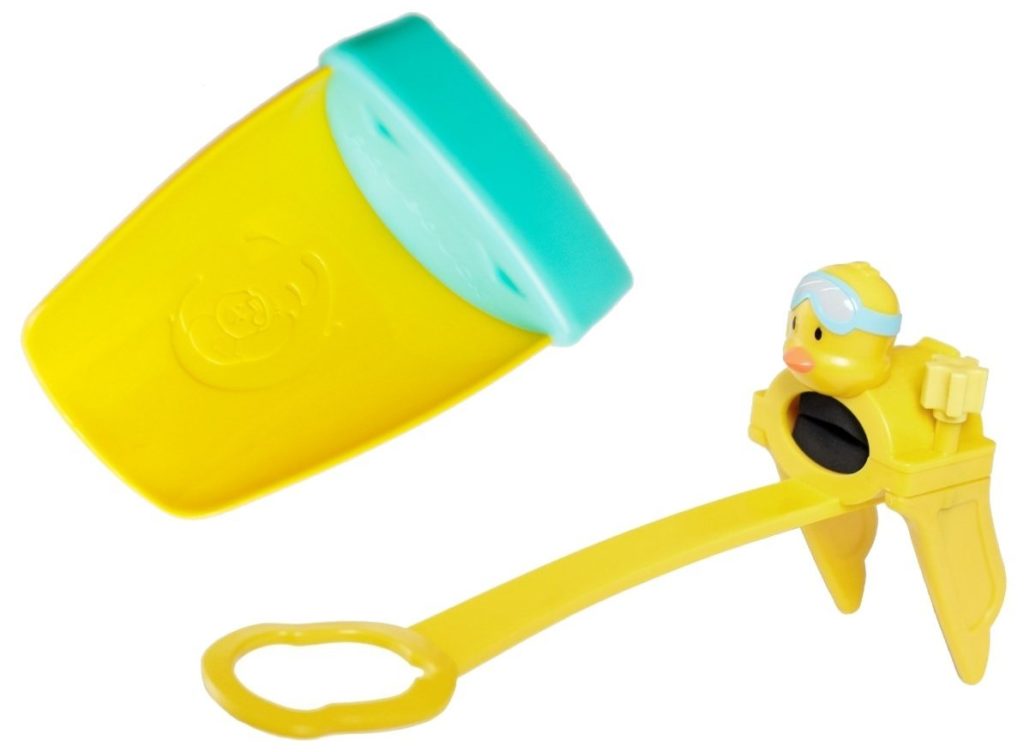 Owlet. When I first heard of the Owlet, my first thought was, "Another baby product no one needs." Until my friend had a really scary experience with her baby and was alerted by her Owlet–now it's my number 1 recommendation for new moms. It's a baby heart rate monitor that monitors your baby's heart rate and oxygen while they sleep and alerts you if your baby has abnormal levels. If you're thinking of getting a baby monitor, I highly advise you get this instead (or get both). But if you can only get one, get the owlet. A baby monitor won't do you any good if you are fast asleep, but an Owlet will alert you if baby stops breathing. Read more about the device here: Owlet infant heart rate monitor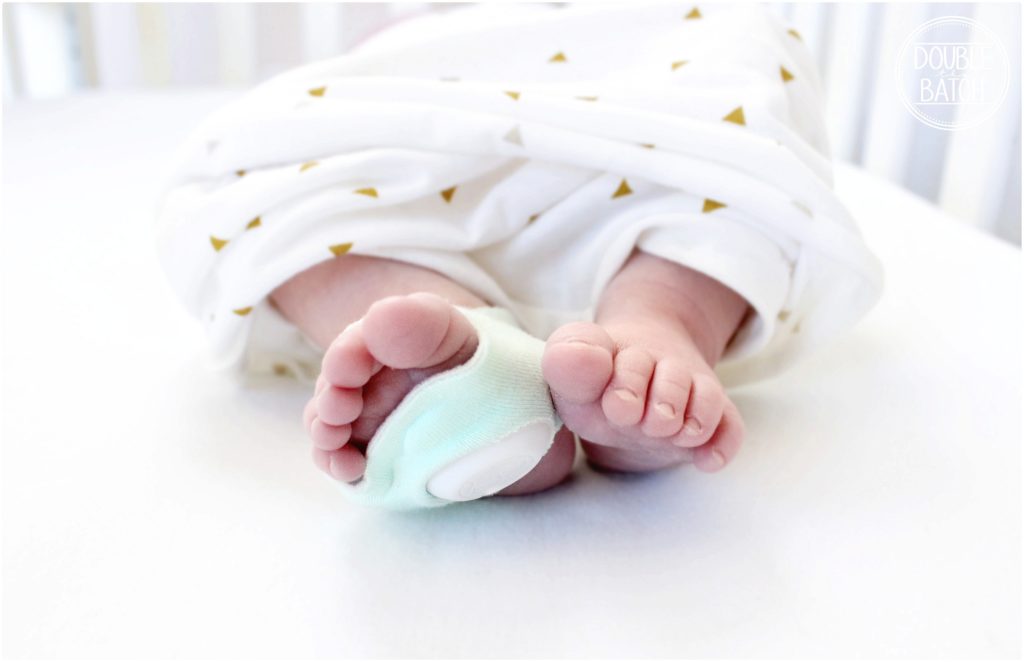 We aren't new to washing our hair around here, but my 2 1/2- year- old son still freaks out every time I try to get him to lie down to wash his hair. His 6-year-old sister isn't much better. I think it is time to give this Lil Rinser a try!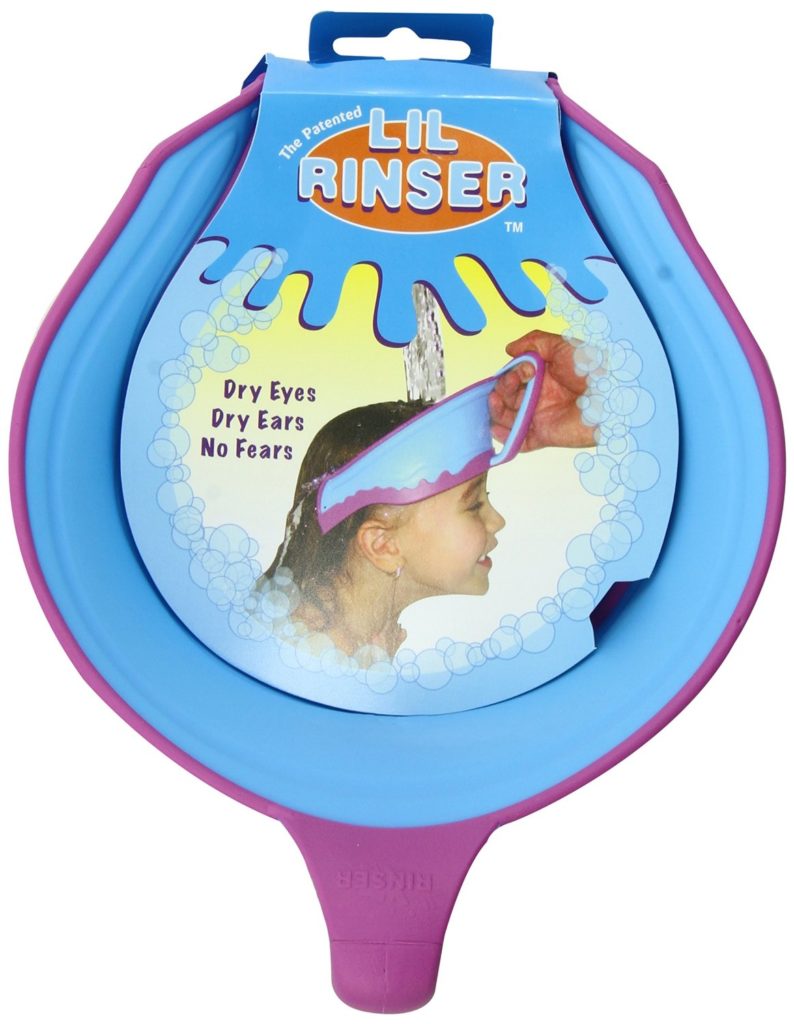 Ever flown with a baby? They are so sweet sleeping in your arms, but eventually your arm goes numb from all the sweetness. Sometimes they just need a place to lie down and play with their toes. Well, the FlyeBaby Infant Airplane Seat gives you the solution to these problems. Such a great and simple idea.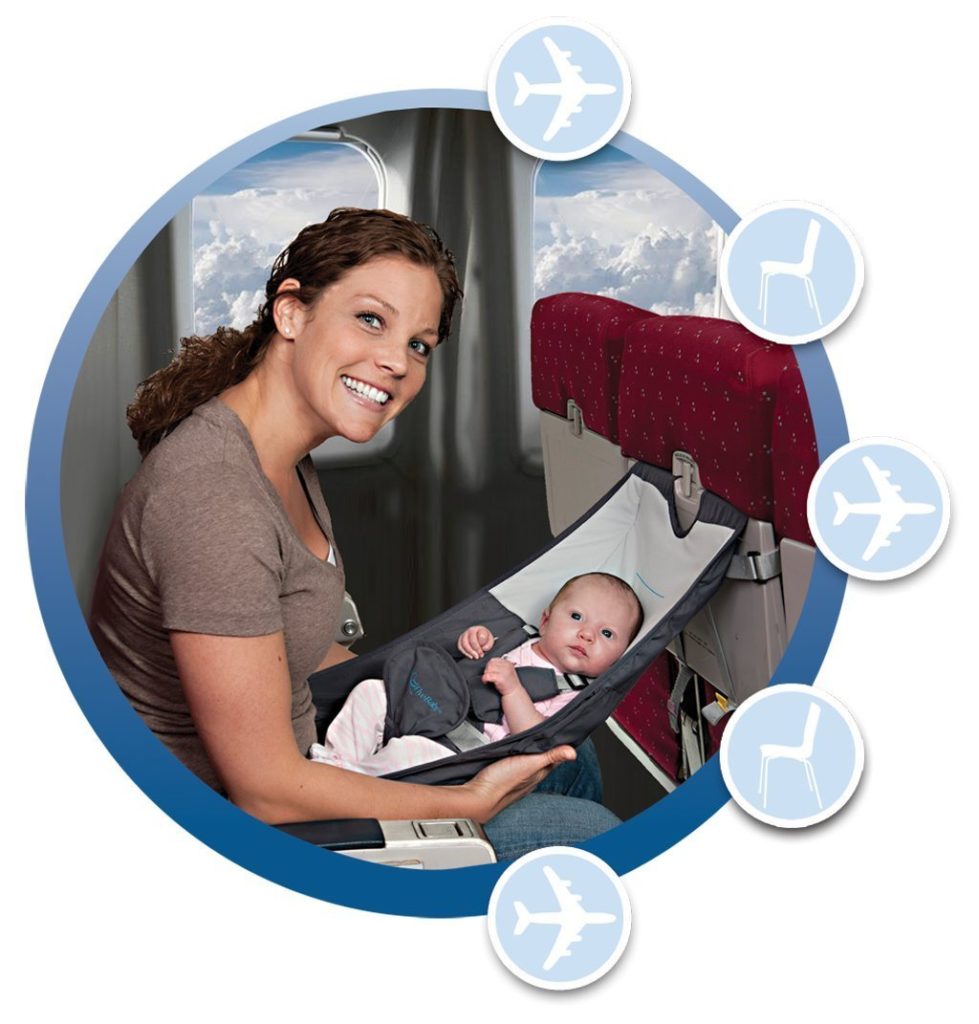 It is summer and we always worry about accidentally forgetting a baby in the back seat. Babyinthebackalarm.com
gives you sensor that plays a gentle lullaby when you open the driver door of your car, reminding you that your baby is in the back. Brilliant. But, nothing is full proof, so couple it with another reminder- like this idea from Tina here at doublethebatch.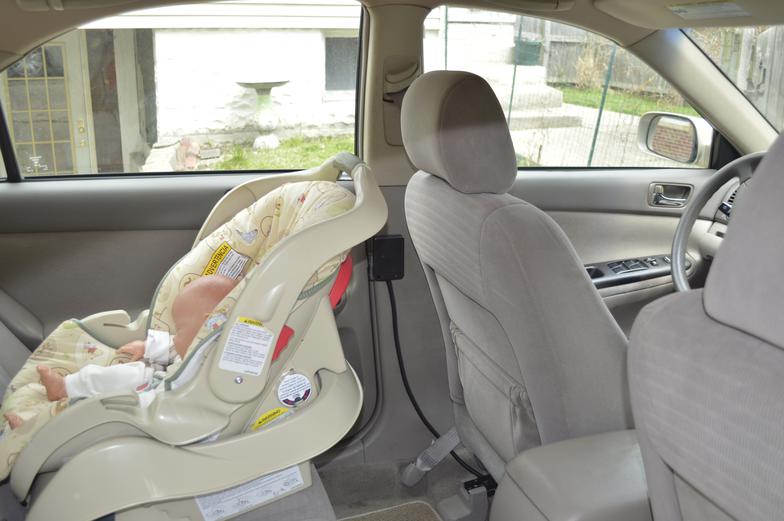 via babyinbackalarm.com
Teaching your kid to drink out of a cup is a necessary, but messy experience. The makers of the Reflo Smart Cup offer an alternative to the sippy cup that helps your child learn to drink out of a cup without spilling their drink all over the place… which is what has been going on at my house. All. Over. The Place.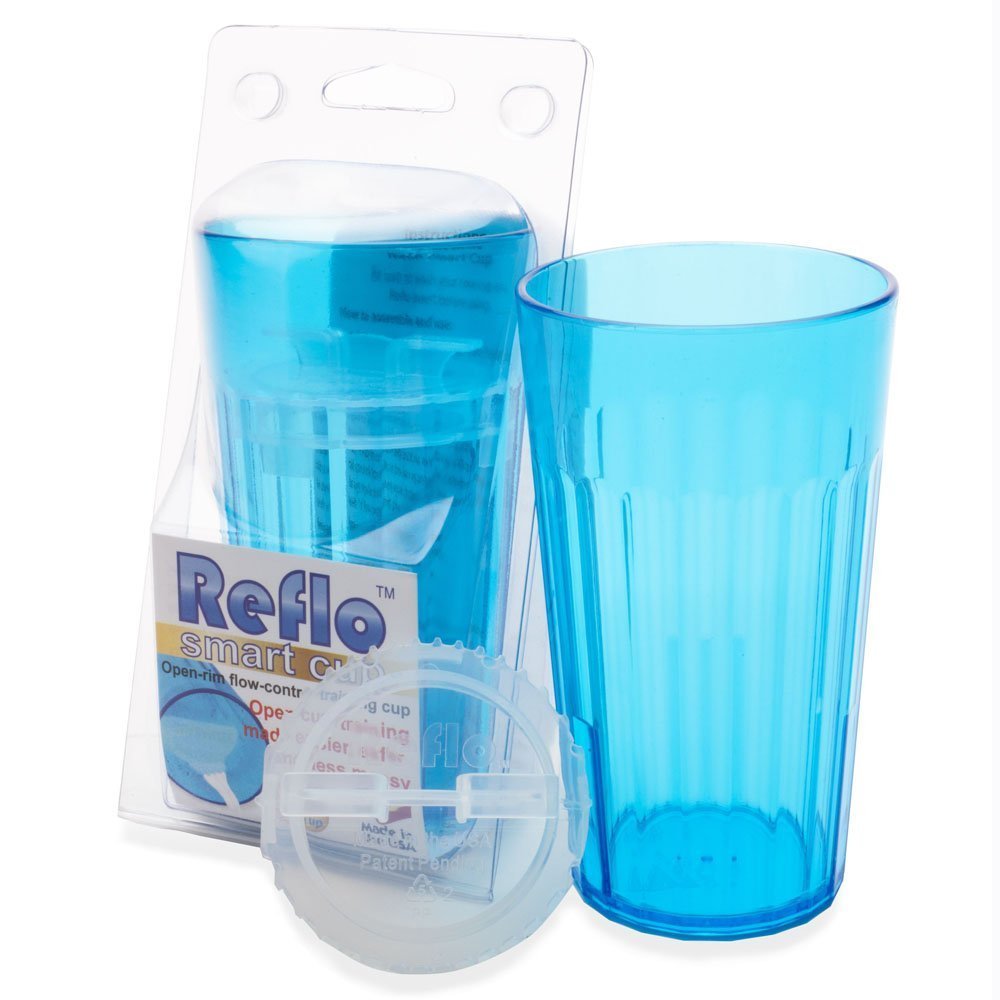 You know how cleaning up a million tiny legos is the reason you don't own a million tiny legos? Well, maybe you could open your heart to them again if you had a Swoop Bag. Put the tiny toys in it for them to play, them swoop them up when you are finished! Ok- so we all know some of them will escape and hide in the carpet to attack you when you are walking to the bathroom at 2am- but it will definitely cut down on the clean up.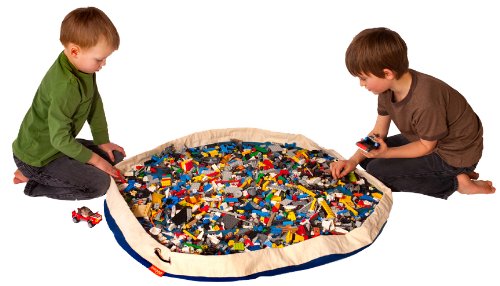 The Portable Easy Seat from the makers of the Cozy Cover (an awesome invention in and of itself) is a great on-the-go seat for 6-month-olds and up to use at restaurants or when visiting friends. It slips over chairs in a variety of sizes and allows you to buckle them in to eat or play. The owners of Cozy Cover let me try it out. It slips over your average-sized chairs and allows your baby to sit up without you having to worry if they will fall off the chair. Very cool! Check it out!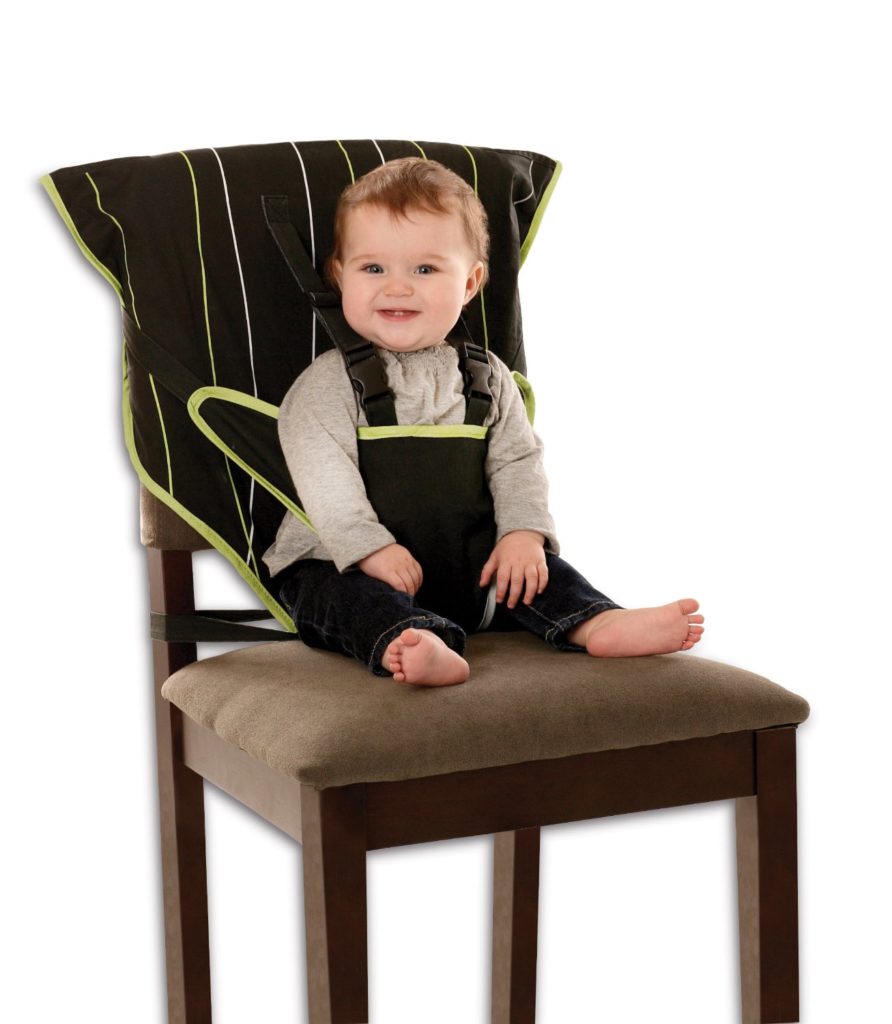 via cozy-cover.com
And for at home, the Chicco Progress Relax Multichair. A 5 in 1 high chair that can easily be transitioned with your child as they grow! OR if you have an infant and a toddler then you can use it for both of them at the same time. WIN! Super easy to use, clean, transition, and fold up for extra space in your kitchen.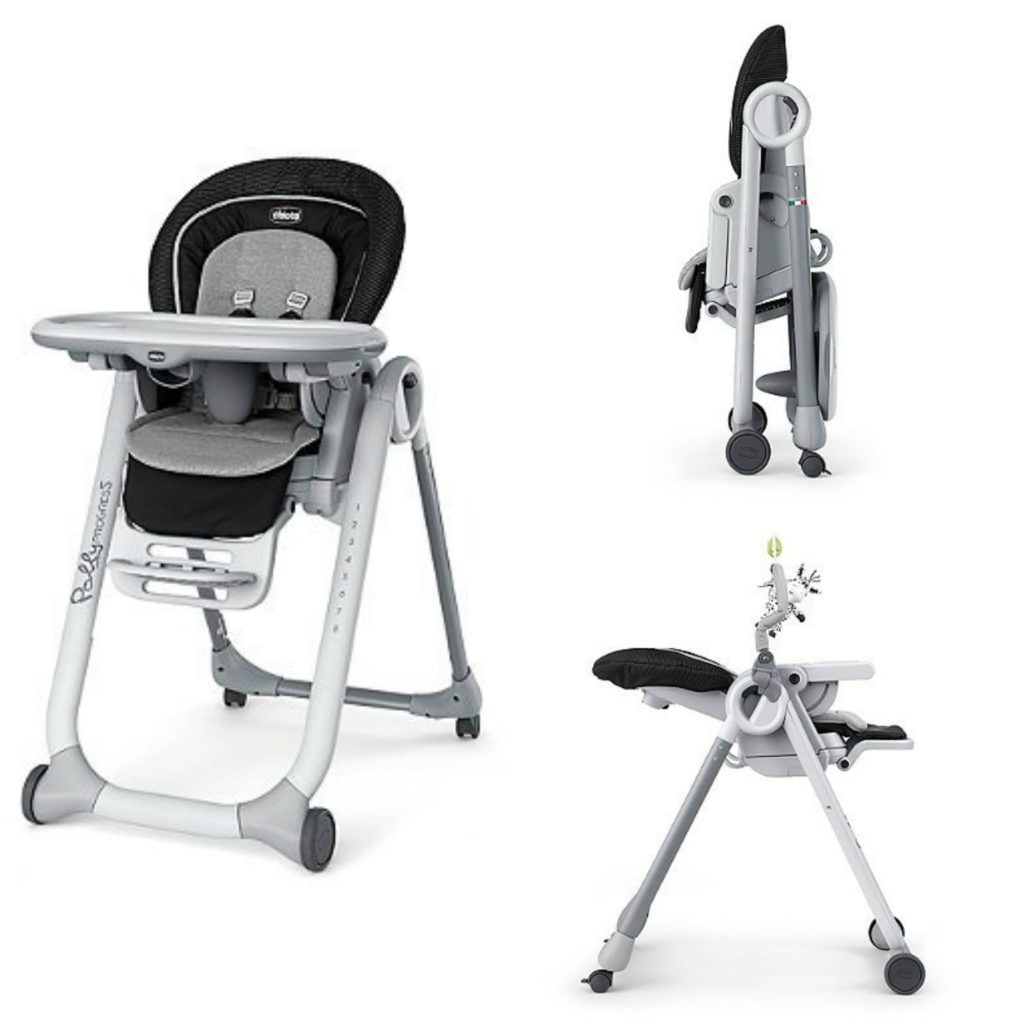 Ok- so, my 8-month-old daughter is finally a little happier about life since she started sitting up and moving around on her own, but she has been by FAR my fussiest baby. She has lived on my hip. I'm pretty sure I need to see a chiropractor about it because she only likes my right side for some reason. Anyway, I would have LOVED to have had the Mamaroo Bouncer that mimics several different movements that babies tend to enjoy. I might have a had a cleaner house and more chances to shower if I could have put her down without her screaming every now and again. Brilliant!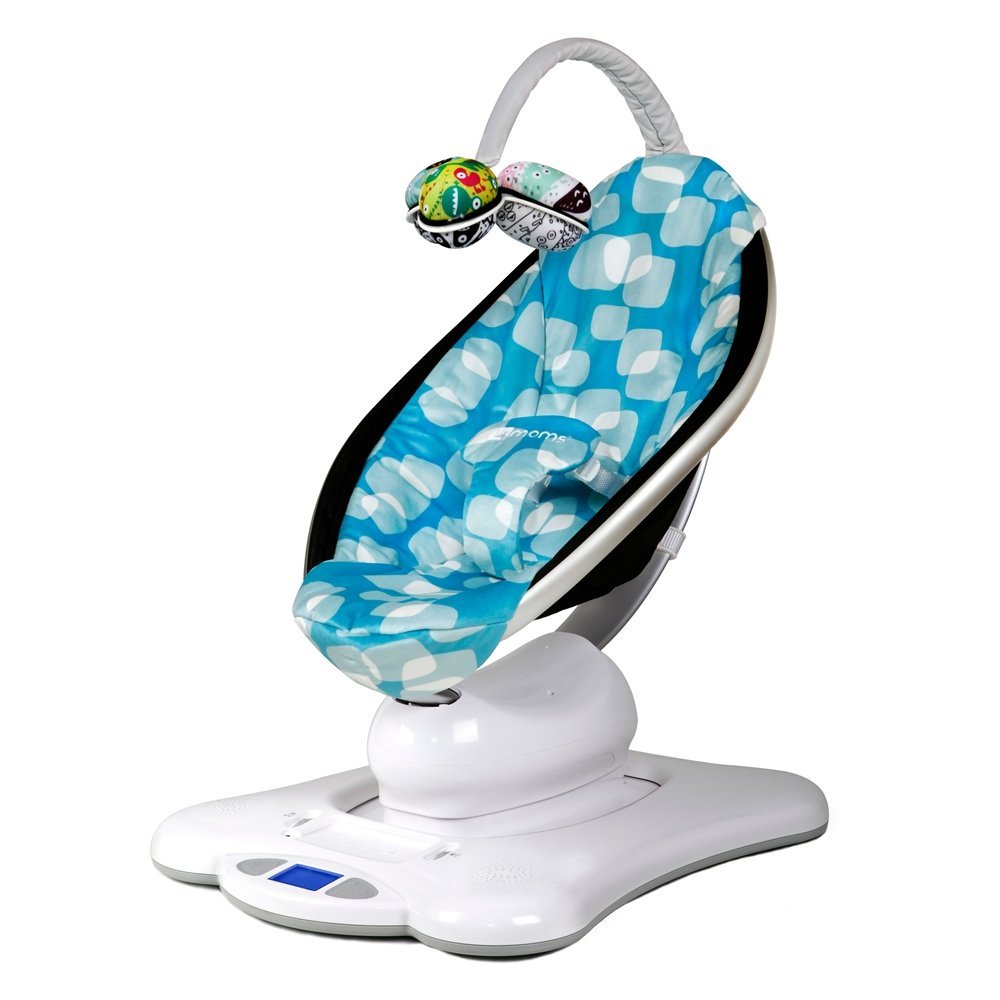 Have you seen this built-in training toilet seat?
No more taking the training seat on and off and trying to find a place to store it. This is two seats in one. Just lift up the child-sized seat and it fits into a recessed area on the lid. And it is the right size for most kids for a few years after they are potty trained. Love it!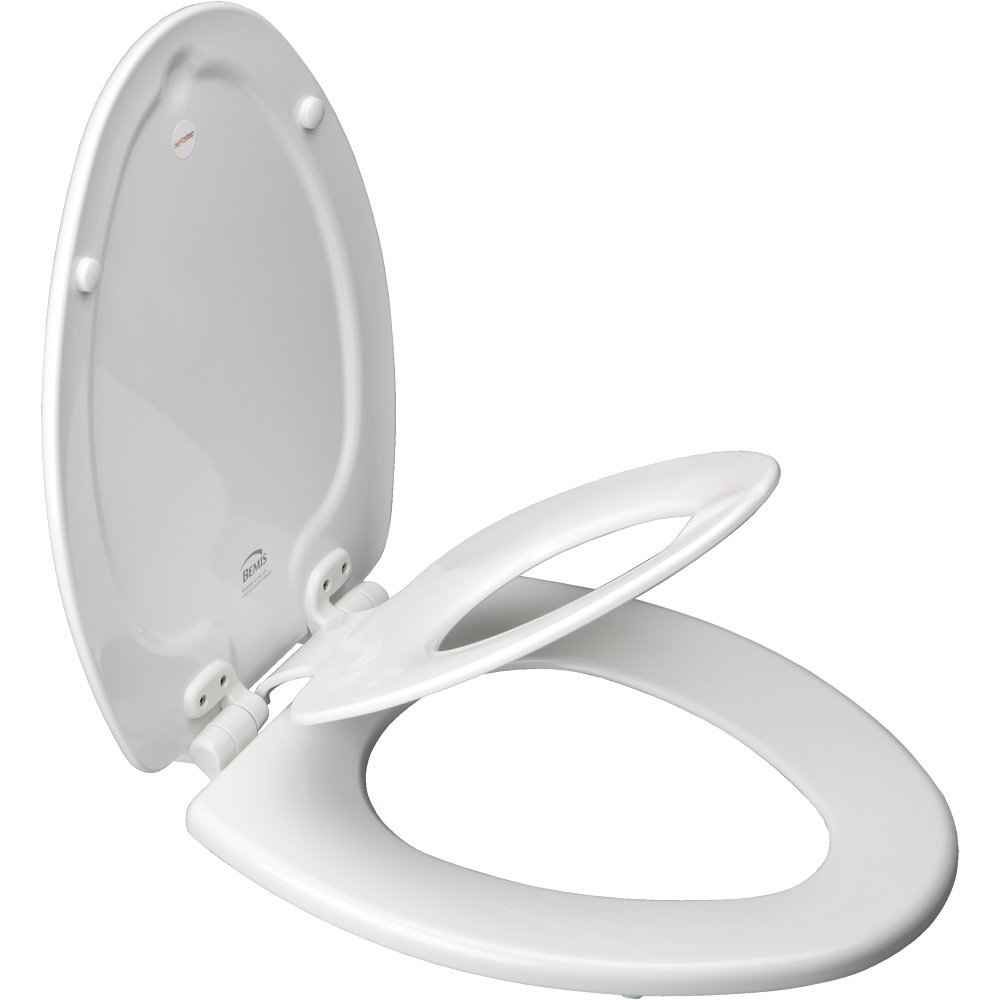 I can attest that this Leachco MaternAlign Contoured Maternity Body Pillow is super helpful for your tired pregnant body that just needs a good night's sleep except your hips are throbbing and skin on your belly is stretching and you can't breath and you are miserable. This gives you the support you need, where you need it so you can get a good night's sleep.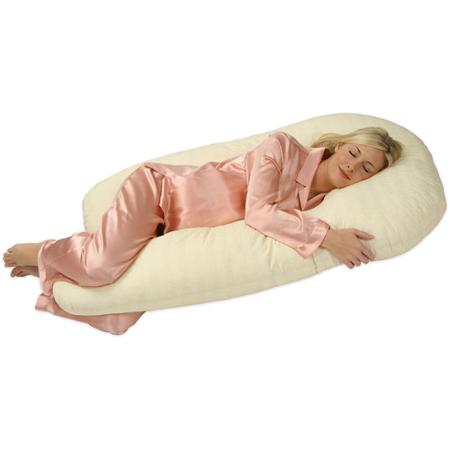 Um, so I'm pretty sure I'm not the only mom who has almost caused an accident trying to retrieve and replace a bottle or binky in the back seat. People! We need a bobalong! It keeps their bottle or pacifier within their reach so you don't have to. Genius!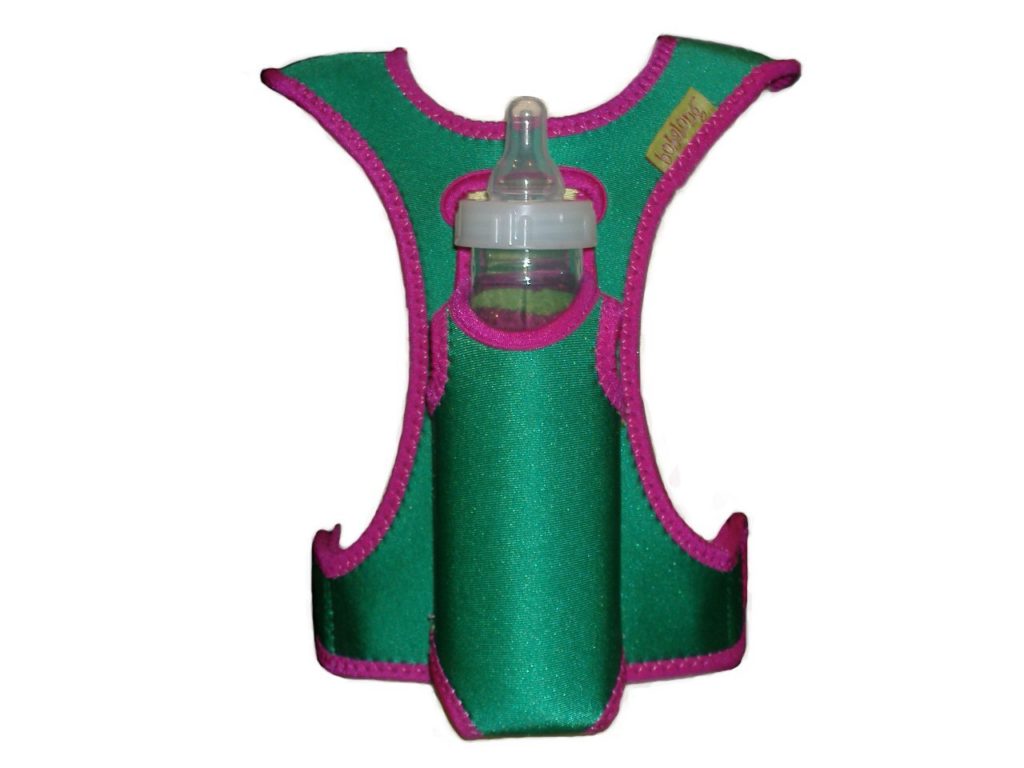 Do you dread taking your child in to get their shots because they scream or cry every time? Well, I found this Shotblocker and almost all the reviews said their child didn't even cry when they used it. It is cheap and definitely worth a try.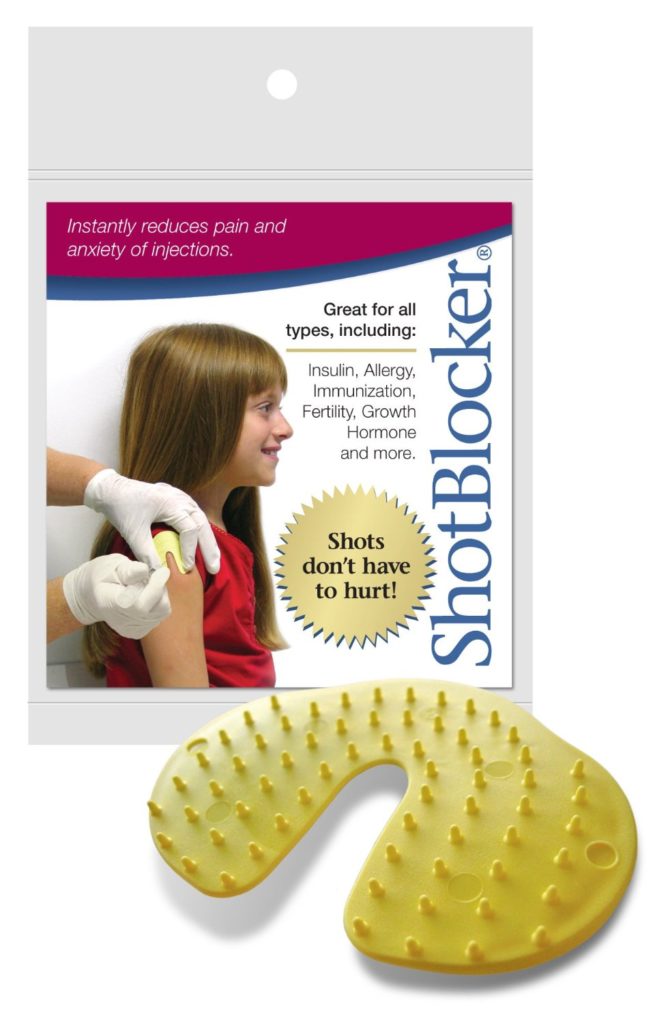 For those of you who nurse your babies, you know what a pain in the back it is. I am constantly in a position where my back isn't supported and I end up sore and achy at the end of the day. The Back Buddy looks like just what I need to support my back and end the aching. And they are cute too!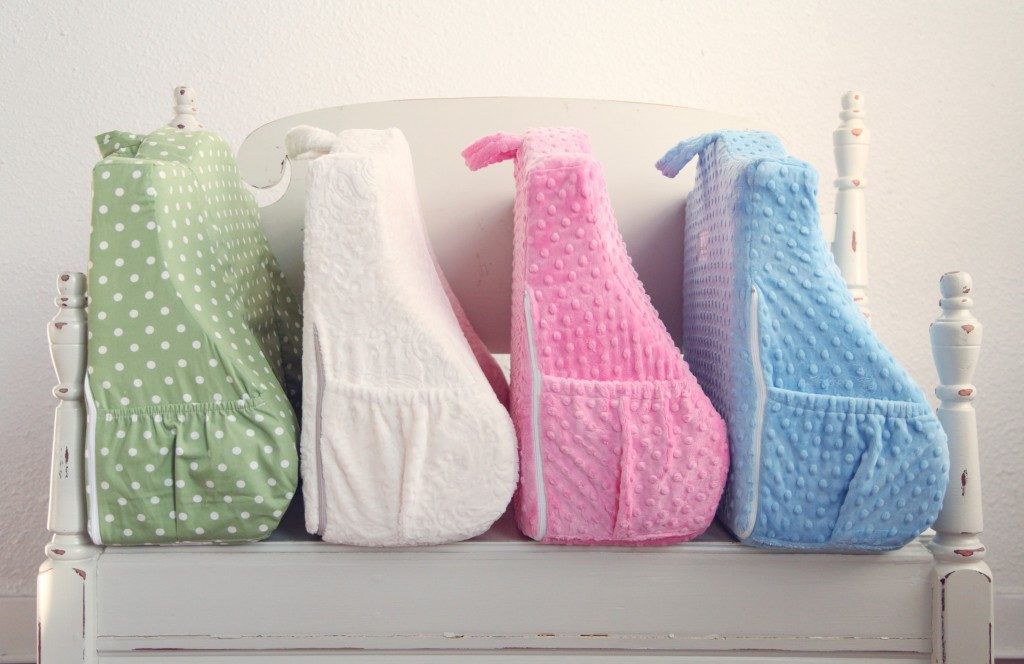 via back-buddy.com
Keep it Clean Pacifiers by RaZbaby have a cover that closes when the pacifier is dropped. As a mom of 5, I'm pretty much to the wipe it off on my shirt and call it good stage- but this would be a little more sanitary. 😉 Check out their teethers as well.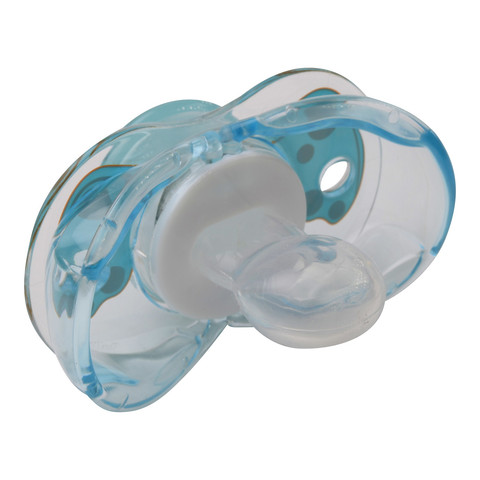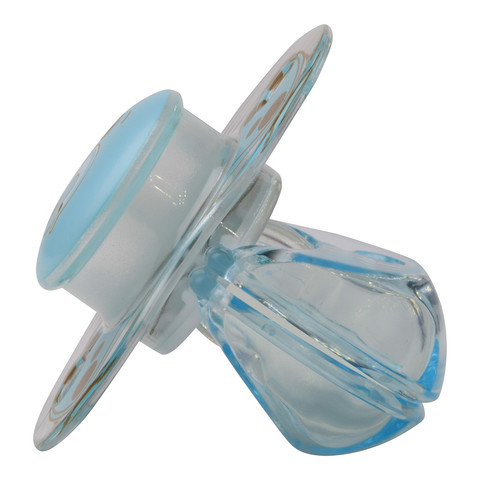 via myrazbaby.com
Zipaboo is making diaper changes easier. They designed a sleeper with a uniquely place zipper that makes your baby's diaper accessible without exposing the rest of their body to the cold. A little pricey, but very smart.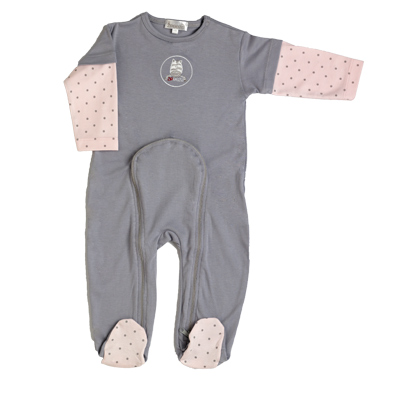 via zipaboo.com
I recently made this meme because I spend so much of my life looking for pacifiers and sippy cups.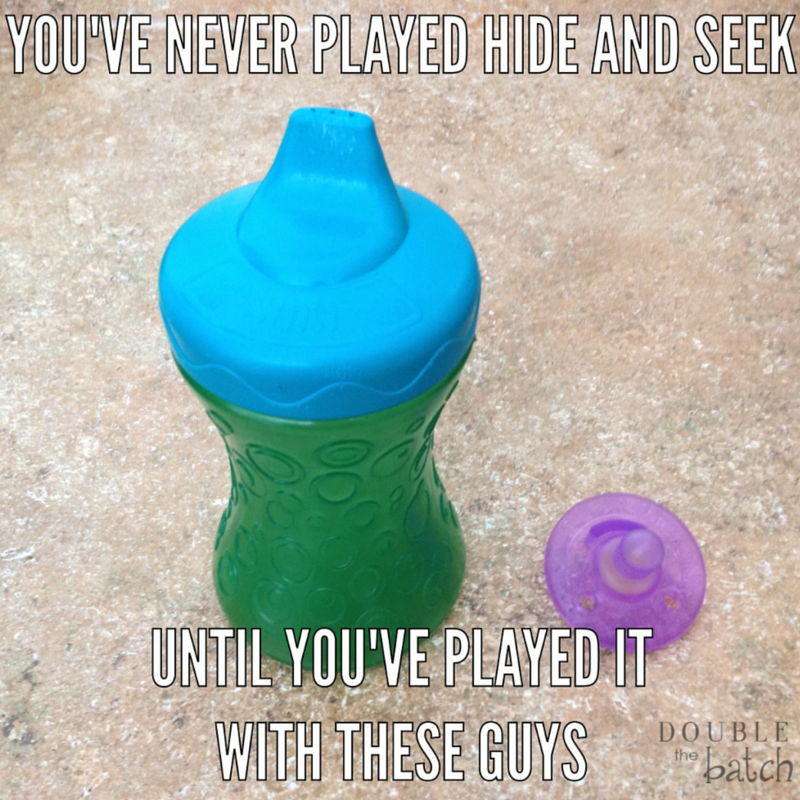 Little did I know there is a solution to my problem! Nookums Paci-Plushies attach to your child's pacifier giving them something to play with, while at the same time making it easier for you and your baby to retrieve the pacifier if it falls. No more rolling into insane places where they will hide until your baby graduates from high school. If it drops, it stops with this cute little friend attached to it. Awesome idea!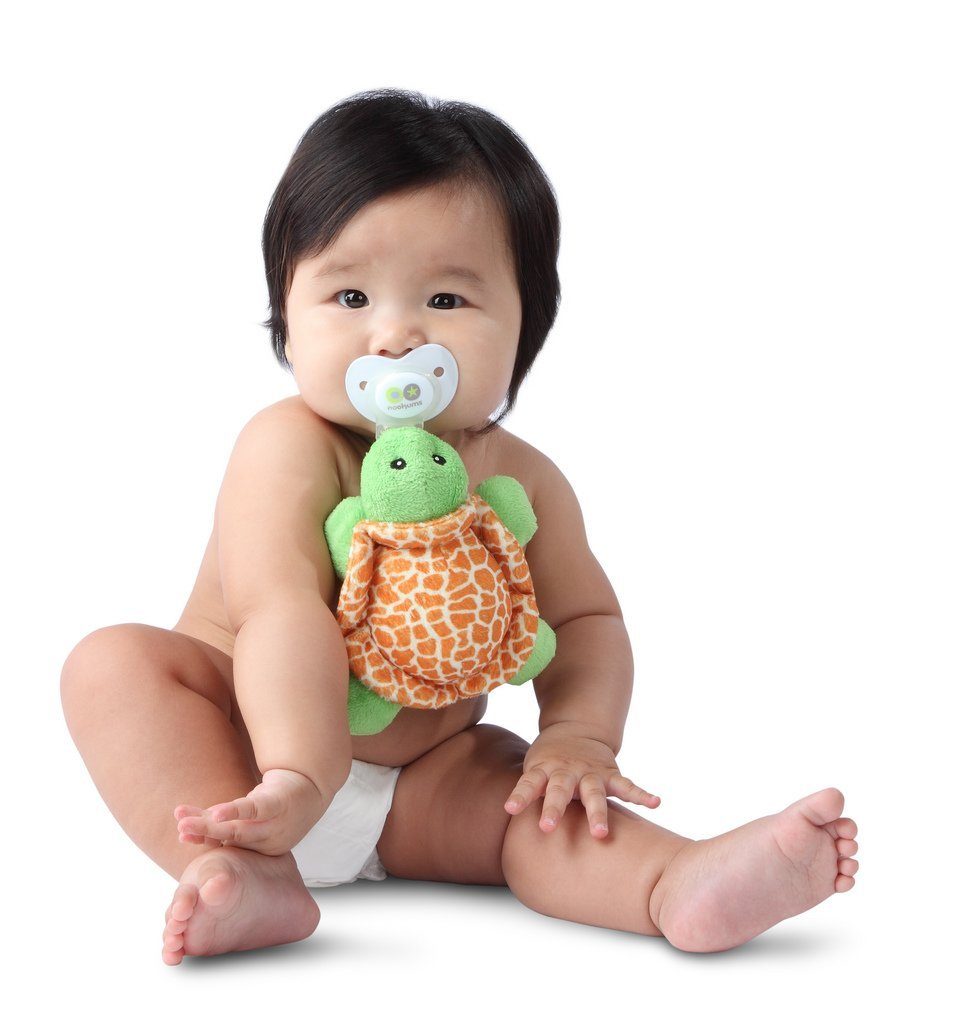 Babylegs are adorable and a great idea for a variety of reasons. They complement a onesie, giving your baby a little extra warmth while keeping the diaper easily accessible for changes.
All my babies have loved playing with jewelry. I don't wear jewelry much, and the fact that I am pretty sure they will just break whatever jewelry I do wear makes me even less of a jewelry wearer. But, my mom loves to wear necklaces and my babies have always loved to play with them and chew on them when she holds them. Which is why this Organic Baby Teething Necklace is such a great idea. You don't have to worry about it breaking, and it is safe for your baby to chew or suck on. I would wear this just to keep my baby happy.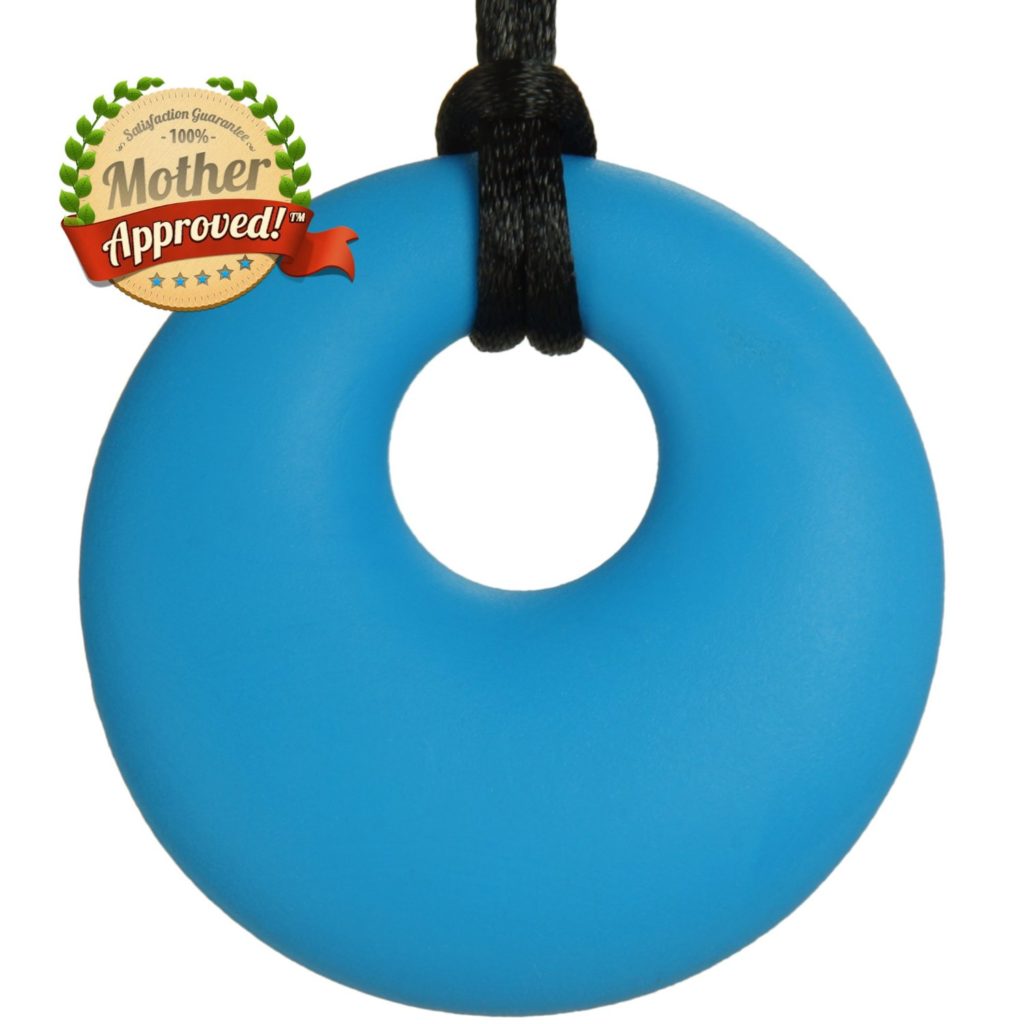 Babies and toddlers are tough on books. They chew them, they rip them, they throw them, and they spill on them. I have become quite skilled at book repair around my house. But have you seen these Indestructible Books for Babies? These books can survive all those things I listed and more. And you can even throw them in the wash if they get dirty. I gotta get me some of these!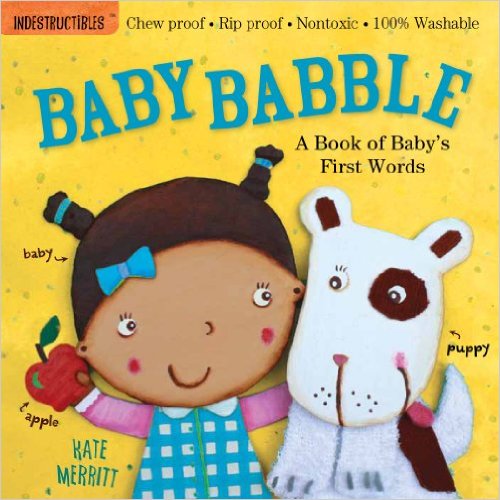 And, finally, Allermates. T
his is a really cool story. A mom of a boy with an allergy to nuts was worried that his teacher would not remember and accidentally give him something that would cause an allergic reaction. She thought there should be some kind of kid-friendly jewelry kids with allergies could wear to help their teachers or caretakers remember what their allergies are. She searched the internet and couldn't find anything she was happy with, so she started her own line of jewelry for kids with allergies and other conditions that teachers and caretakers need to be aware of. Such a fantastic idea!
via allermates.com
Now go get some of these fantastic things and make your life a little easier!