Happy November everyone! To celebrate, we thought we would give you some household tips that have changed our lives. Not only that, but we are also throwing down the most incredible giveaway for you all in thanks for being such wonderful supporters of our blog! We've teamed up with a few of our blogging friends to make sure it's the most spectacular and exciting giveaway ever! Curious what we are giving away? Take a look here: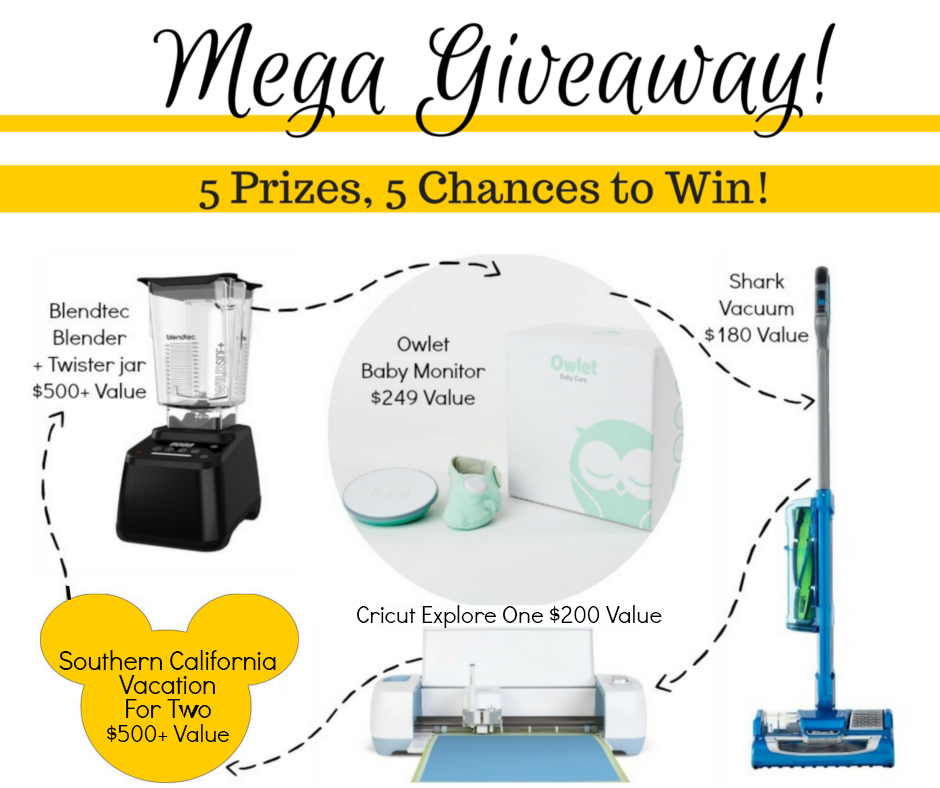 Here's how it works: Each blog is giving away a different prize, so once you enter here, hop on over to the next blog and enter for the next prize until you have made your way back here! Don't worry, there's only 5 prizes, so it's not too much clicking effort on your part! And of course, you aren't required to enter every giveaway, but you might as well since you have a chance at winning each one!
Before we move on to our Household tips, here's what we are giving away:

Shark Rocket ® Powerhead
Weighs a total of nine pounds, and less than one pound in hand
Interchangeable brushrolls are easy to assemble and clean via innovative roller garage
Carpet & Floor Brush and Gentle Touch Hard Floor Brushroll clean carpets, rugs and hard floor surfaces
Fingertip Controls for easy transitions between hard floors, carpet and area rugs
Multi-position adjustable heights tailored to personal preference and compact storage
Breakthrough engineering combines motor and dust cup in the head of the vacuum, reducing airflow path and maximizing efficiency and power
Enter to win at the end of this article, and make sure to enter the next giveaway, for an Owlet Baby Monitor (and a Blendtec after that)!
Our Best Time Management Tips for a Tidy House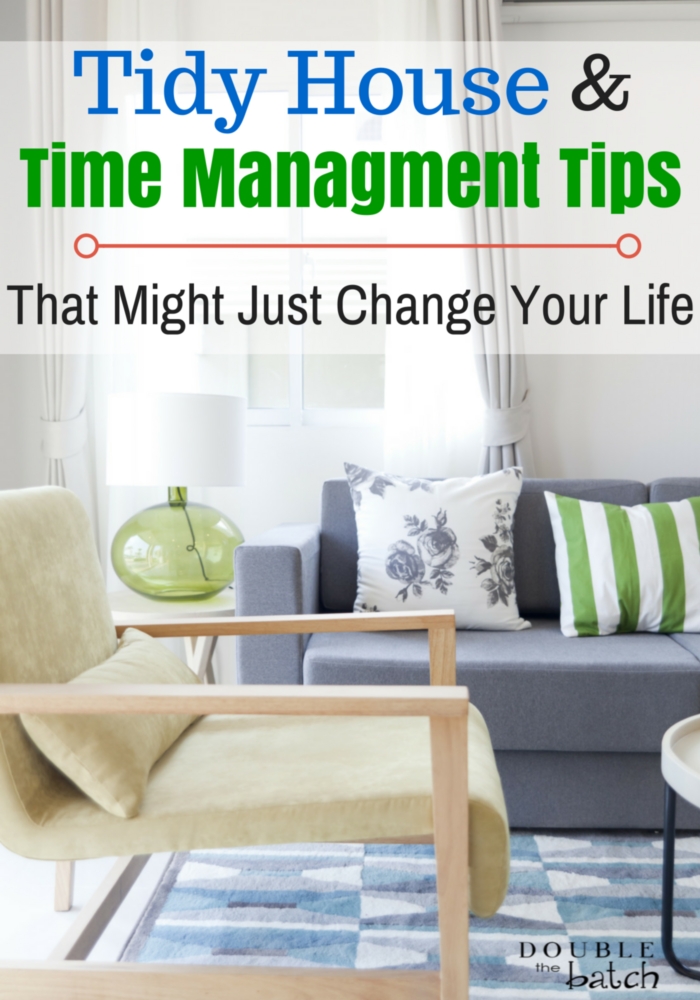 Tip #1: If you want a clean house, don't have kids. Okay, jk. Well…actually that's true….but since we love kids, we will move on to some better tips 🙂
Magic Mondays and Terrific Tuesdays: This is what my Mondays and Tuesdays are called, it doesn't have to be what YOURS are called, but my point is to find a routine and stick to it. Magic Mondays is the day that I tidy up our whole house. Vacuuming and dusting and general clean-up fall under this category. It is so much easier to do these things when you have a specific day and time assigned. Plus, adding pleasant-sounding words like "magic" and "terrific" trick my mind into thinking I'm doing something wonderful. In all reality I am, because tidiness brings peace into my life.
The 1-Touch Rule. This one is an absolute game-changer, but it takes some practice. It's actually my husband's rule that he brought into our marriage, and although I kind of sorta despised him when he first brought it up, it really is quite simple and genius. It involves giving every object in your house a "home" to avoid chaos. To learn more, check out this post: the 1-Touch Rule for Keeping a Clean House. Just don't tell my husband that I told you how awesome it is. Might go to his head 🙂
Midnight Magic. Are you noticing a trend? There's that magic word again 🙂 Every night before you go to bed, do a quick clean up/tidy of your house. Even if you are tired. Even if you don't want to. You will be so grateful when you don't have to wake up to chaos. No one should start their day that way. It will lower the effectiveness of the rest of your day. Just imagine yourself as a cute little house fairy, and sprinkle your house with a little tidy dust before you go to bed 🙂
Fold it While It's Hot. That's right, this is the exact OPPOSITE of dropping it while it's hot, because the last thing you should be doing is taking clean clothes from the dryer and letting them rest in a basket, or on the floor. As hard as it has been, I made a new rule at my house that I could not remove what was in the dryer unless I was ready to fold it. Sometimes I don't get through all the loads as quickly as I did prior, but everything ends up folded which is amazing, considering laundry used to be a 7-day process before (1 day washing, 6 days deciding when to fold and put away).
Buy In Twos. Never go to the grocery store and buy just one of anything. Unless it's your first time trying it and you don't know you will buy again! If you learn to start buying in multiples of at least two, then you eliminate a lot of last-minute grocery store trips when you run out of something! Instead, when you run out of something, pull out the backup, and then put that item on the grocery list so that you know to get two more. You will save so much of your life doing this! Now you only go to the grocery store when it is the day to go to the grocery store.
Keep a Gift Stash. This tip will not only save you lots of time, but it will also save you lots of money. Get into the habit of watching sales and buying things that would make great gifts. When the right opportunity arrives, you will then gift that gift, rather than running to the store, running late, and paying more than you should. Can you tell I don't like making unnecessary trips to the store? I have a two-year old. Nuff said…
Throw Away Mail Before You Walk in the House. Mail can be one of the biggest forms of clutter. Don't let the junk even have a chance! Chuck all the unnecessaries into the garbage on your way into the house! Or keep a shredder close to the entrance of your home (not where littles can get it) and shred before it even has a chance to land on the counter!
Enter The Giveaway Here!