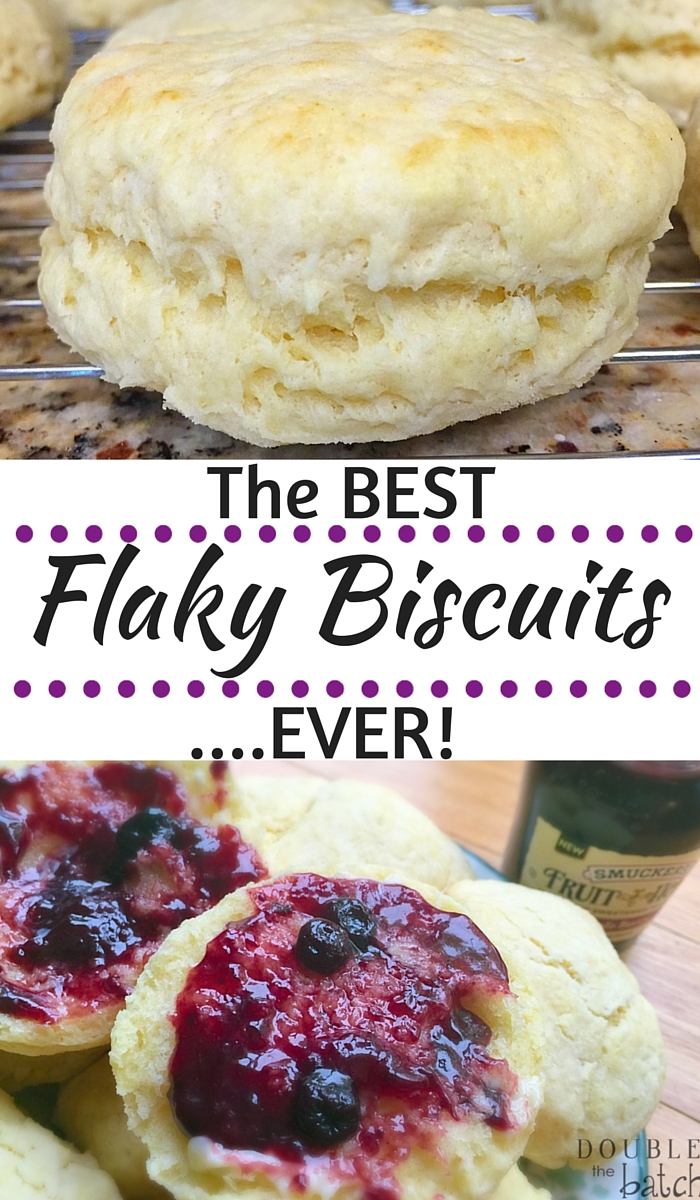 I have ALWAYS loved biscuits, and have made my fair share. Several years ago, I finally found a recipe that made the fluffiest, softest, most delicious biscuits I have ever tasted. It has been my go to recipe ever since. If you've ever had a biscuit recipe go bad and found yourself debating whether to chuck them in the trash or re-purpose them as hockey pucks, you know how important a GOOD biscuit recipe is! Even my pickiest kid loves to peek through the oven window and watch these babies bake while asking every 30 seconds, 
"Are they done yet?!"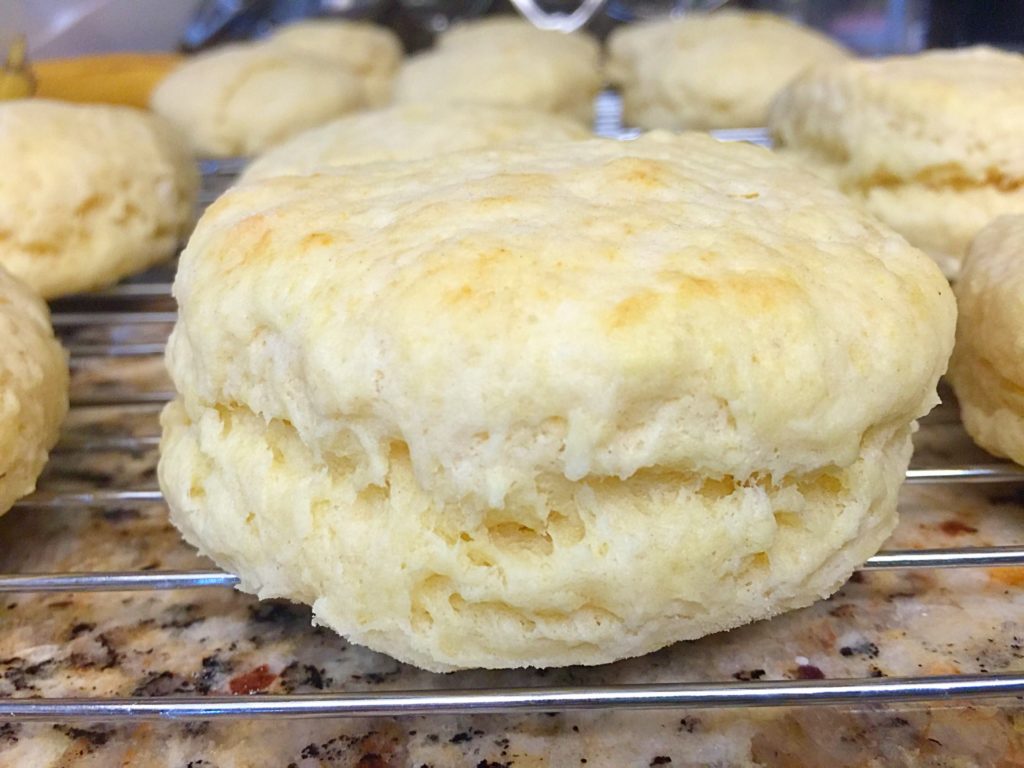 I made some chicken noodle soup in the crock pot tonight, so I figured these biscuits would be a perfect side. I also recently purchased a jar of Smuckers® Fruit & Honey that I was excited to dive into. I can't think of anything better to try it on than these AWESOME biscuits! So, let's just cut to the chase and get to the recipe, shall we? (By the way, this recipe only makes 6-7 LARGE biscuits, so you may have to double it if you have a large family)

The Best Biscuits...EVER!
Author:
DoubletheBatch.com
Prep time:
Cook time:
Total time:
Ingredients
2 cups white flour
4 teaspoons Baking Powder
½ teaspoon Salt
½ cup Butter, softened
1 Egg
⅔ cup Whole Milk
Instructions
Mix dry ingredients together in one bowl, then cut in the butter till it is all incorporated and resembles soft crumbs. Mix egg and milk in separate bowl, then add to flour mixture and mix till moistened. (at this point, I usually just dig in and mix with my hands) Sprinkle some flour on a flat surface and knead dough. Roll out the dough til it's ½ inch thick. Using a floured round cookie cutter or a glass, cut out biscuits. Place on lightly greased cookie sheet or a cookie sheet lined with parchment paper and bake @450 for 9-11 minutes.
If you have kids, this is an easy recipe to have them help with. My kids love helping me roll out the dough and cut out the biscuits. They also love to play with the leftover 'scraps' and make their own mini biscuits.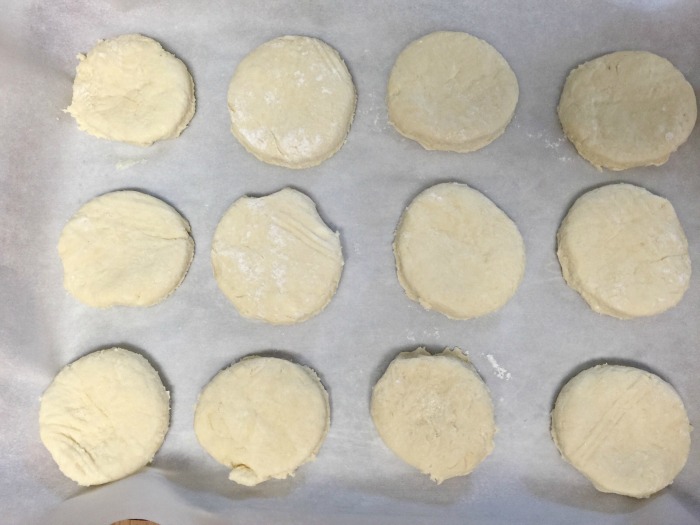 The taste test for Smuckers® Fruit and Honey was also a BIG success! That stuff is amazing! I already love putting butter and honey on my biscuits so I loved the flavor of the Triple Berry on my biscuits. The texture was also super smooth and easy to spread. It is sweetened only with honey…no sugar.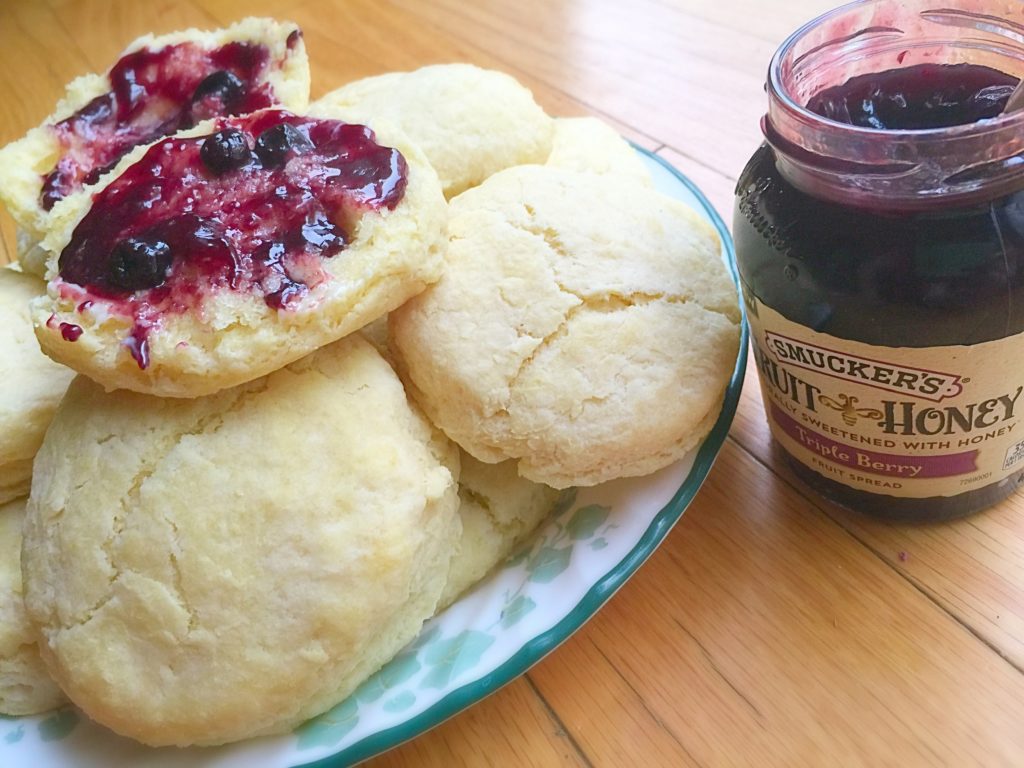 My husband came home from work today and informed me he had put his back out and went straight to our room to lie down. I'm not always the best at making dinner every night, so I was glad I had made this delicious dinner to serve him. I'm sure he would have been happy that I had made dinner…period, but he was super stoked tonight to be served this…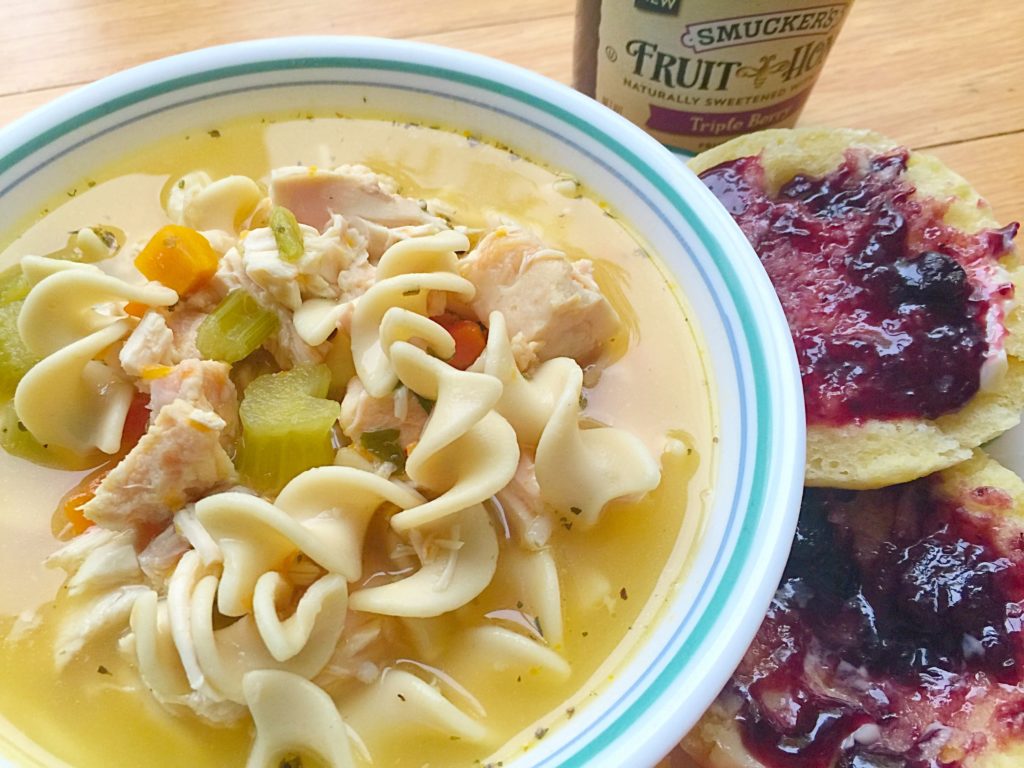 I hope you enjoy these biscuits as much as we do and that you also grab a bottle of Smuckers® Fruit & Honey to go with them! I want to try the Strawberry next! Have you already tried Fruit & Honey spread? 
What is your favorite way to use Smuckers® Fruit & Honey Fruit Spread? Please share!
This is a sponsored conversation written by me on behalf of The J.M. Smucker Company®. The opinions and text are all mine.