Don't you just love it when you realize you forgot something at the store…AFTER you've already done all your grocery shopping? Such was the case with me and I ended up at Smith's with all 4 kids for a gallon of milk! So, armed with lollipops from our visit to the Peppermint Place, I made my children all swear to behave and we ventured in. Of course we all know that a trip to the store for one item never ends with coming home with JUST ONE item.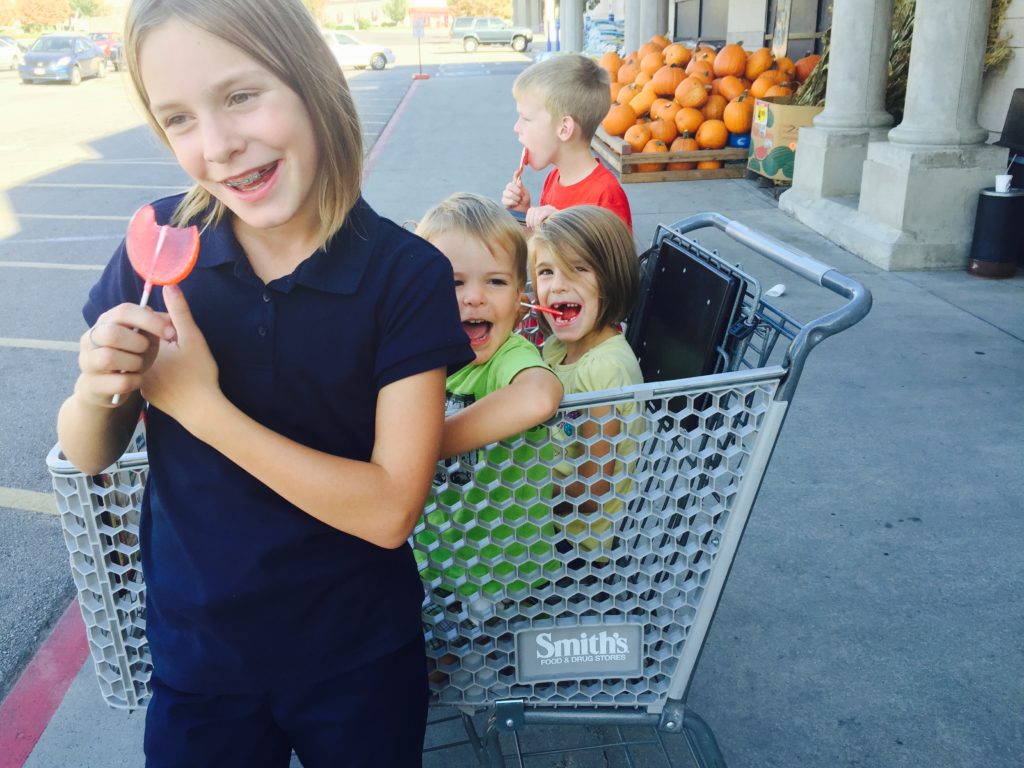 This time, I also picked up a delicious new item, Smuckers® Fruit & Honey Spread ! I found it on the very top shelf in the condiment aisle. Of course I'm a sucker for any kind of fruit, especially jams and jellies! My sister recently sent me pics of a counter full of homemade jam she just made and I was envious. Not envious enough to find the time to do a bunch of canning though! Instead, we get to try this new treat! I love that it's made with honey instead of sugar since I normally buy jam that is 100% fruit or made with less sugar. I had a hard time deciding which kind I wanted to buy since they make 4 varieties:
Blueberry Lemon
Strawberry
Tropical Fruit
Triple Berry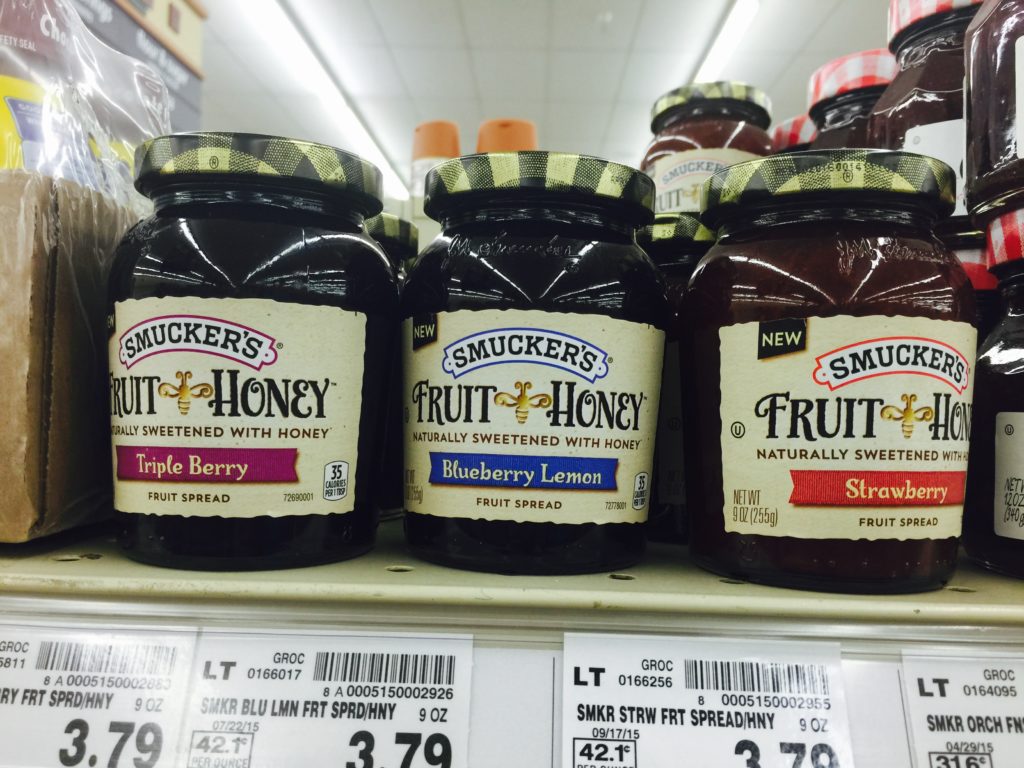 Since I had all my kids in tow, we took a vote and Triple Berry won the trip home…along with a few other items of course.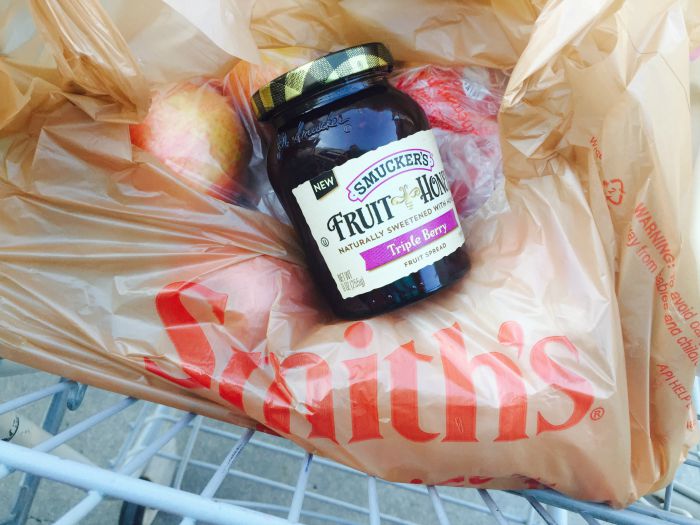 My kids actually did an amazing job at behaving this trip which is not always the case so I'm a happy mom! I'm excited to try Smuckers® Fruit & Honey with my favorite biscuit recipe tomorrow. Stay tuned for the recipe and our official taste test! Have you tried the new Smuckers® Fruit & Honey? If so, comment below and let me know how you used it and if you liked it! I'm off to make dinner now, although what exactly, I haven't decided yet!
I bought Smuckers® Fruit & Honey Spread at my local Smith's Food & Drug but it can also be found at any other Kroger Banner store.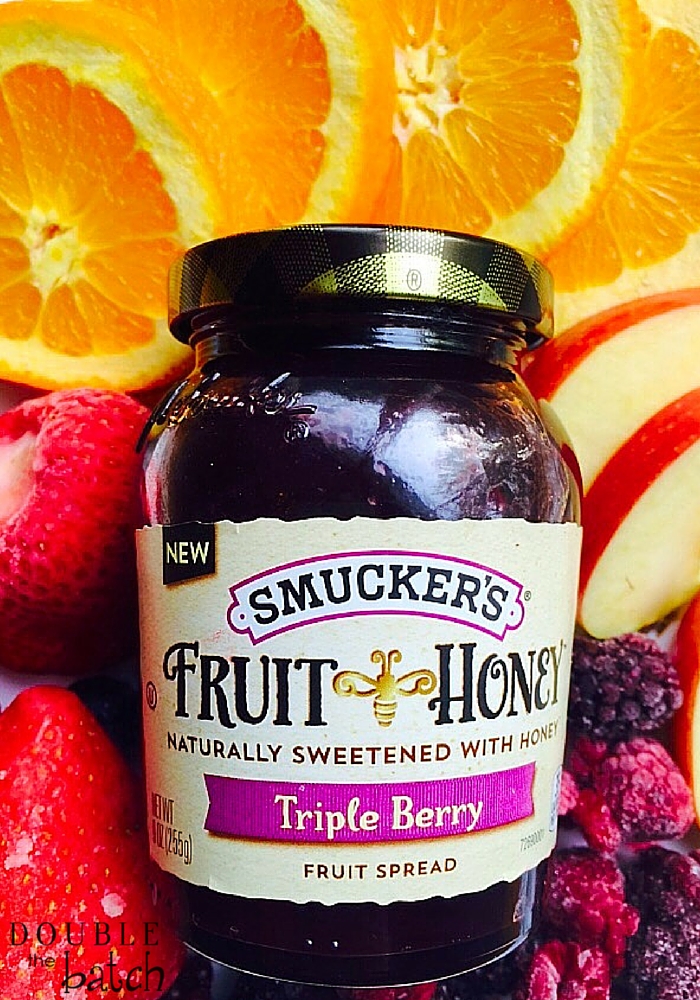 This is a sponsored conversation written by me on behalf of The J.M. Smucker Company®. The opinions and text are all mine.