It is almost spring and one of my favorite things about spring is that strawberries are in season and affordable again! I've been craving strawberry muffins all week and finally found time to make some today. They were soo delicious so I thought I'd share! I used some whole wheat flour along with my white flour and coconut oil in my muffins to make them a little healthier without sacrificing on flavor. I actually like the flavor they add better than if I'd used all white flour and canola or vegetable oil. My kids loved them as an after school snack today… and I've been enjoying them as an all day snack. 😉 Here's the recipe: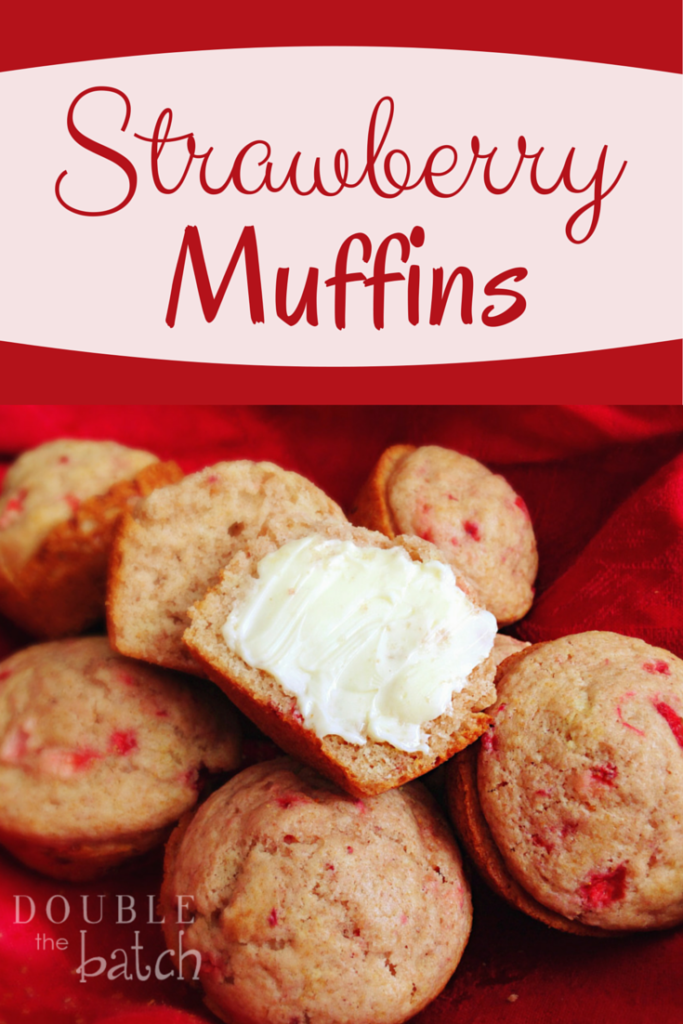 Strawberry Muffins
2 cups white flour
1 cup whole wheat flour
1 cup sugar
(for healthier substitutes for sugar and how much to add go here.)
1 tsp. salt
4 tsp. baking powder
2/3 cup coconut oil (or your oil of choice)
2 eggs
1 cup of milk
2 1/2 cups minced up fresh or frozen strawberries
Preheat oven to 400 degrees
Mix together dry ingredients. In a separate bowl, mix together wet ingredients. If you are using coconut oil, I usually heat it up a little to take it from solid to liquid. And I only add it to my other wet ingredients right before I am ready to pour it into my dry ingredients or it will start to solidify in the cold milk and then it is hard to deal with. Pour wet ingredients into dry ingredients and mix until it is all blended together, but do not over mix. I like to sprinkle a little sugar over my strawberries and then fold them in. The texture will seem a little thick if you are using coconut oil because it solidifies a little, but don't worry or add more milk thinking it is too thick. It will all work out in the oven.
Spray or grease your muffin tins and fill each hole 2/3 full with the mixture. This should make 18-24 muffins. Bake time will vary depending on the oven and elevation, so start checking them around 8 minutes and take them out when they are very lightly golden brown on top and cooked through at the peak. Spread some butter on those babies and enjoy!