Whoever invented single serve mug desserts is a genius!! I am 100% for lazy, quick, and EASY desserts! Ain't nobody got time for concocting up some big, fancy, 12 ingredient dessert when those sugar cravings are kicking in. When I need that sugar fix, I need it STAT. And with a 3 month old whose naps can last anywhere from 5 minutes to an hour, I'm not gambling my time.
This is why this round-up of single serve mug desserts has been one of my ALL TIME favorites to do! Ahh.. Is my child sleeping right now?? This Caramel Brownie Mug Cake needs to be in my hands! (Who cares if it isn't even noon yet… Any time is dessert time.) 😉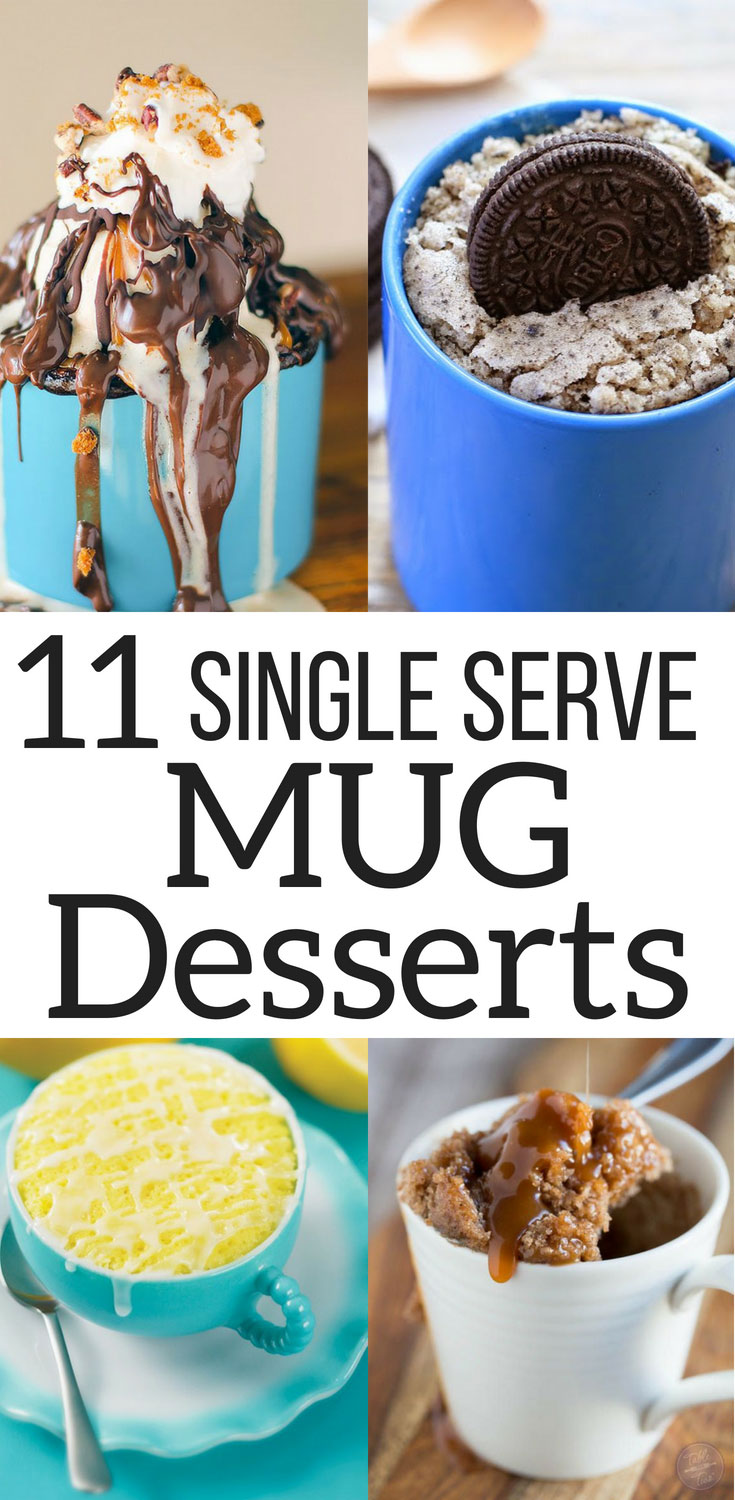 11 SINGLE SERVE MUG DESSERTS
#1 – The Ultimate Gooey Caramel Brownie Mug Cake Sundae by Willow Bird Baking
How delicious does this look?? UMM YESS!!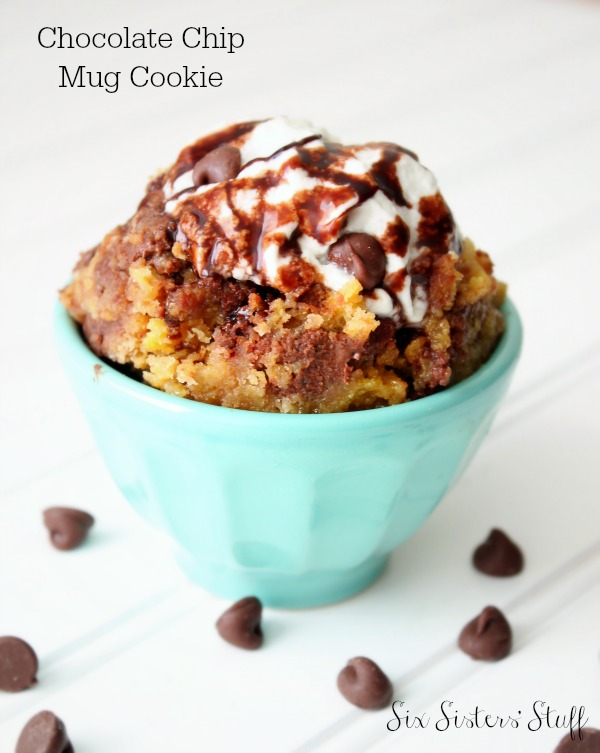 #3 – Raspberries & Sour Cream Mug Cake by The Hungry Hedgehog
Oh I LOVE raspberries!
#4 – Salted Caramel Apple Spice Mug Cake by Table for Two
#6 – Microwave Brownie in a Cup by No. 2 Pencil
#7 – Chocolate Fudge S'mores Mug Cake by How Sweet It Is
#8 – Snickerdoodle Mug Cake by Five Heart Home
Pin for later: