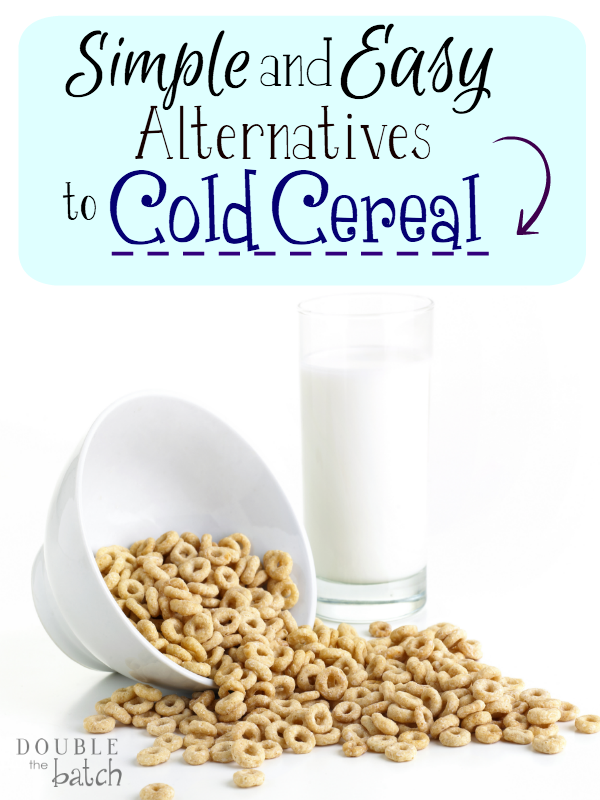 It's not hard to figure out why every grocery store has an entire isle dedicated to just cold cereal! It's every mother's dream, right? All you need is milk, a bowl, and a spoon and breakfast is ready! If you're like me, mornings are a mad rush to get the kids out the door (mostly because I love that snooze button a little too much). I was raised by a mother who always made hot cereal every morning (we called it MUSH) like millet, oatmeal, 9 grain, etc. If we were really lucky, we got cheerios or puffed rice every now and then. Naturally, when I had kids of my own, I did the complete opposite and bought cold cereal for every breakfast. Several years ago, I was an expert couponer with shelves full of cold cereal I got for almost free. We were living the high life! That was what I told myself, at least, until I noticed our health going south, and my children begging me to make them other things for breakfast. 
"What??" I would say, "Do you know how much I would have loved to have cold cereal every morning as a kid??"
Well, looks like I get to add this lesson to my ever growing list of reasons why my mom really knew it all.
Now that I don't coupon anymore (that's a topic for another post!) cereal is EXPENSIVE. You get like 2 bowls out of one box! The prices are going up and the boxes are getting smaller, not to mention the fact that it's not as good for you because it's processed to death!
If your main reason for eating cold cereal is because it's quick and easy, there are plenty of other things that can be made very easily with just a few extra minutes or planning ahead. I'm only going to share the ones my family knows and loves. Here are some simple and easy alternatives to cold cereal: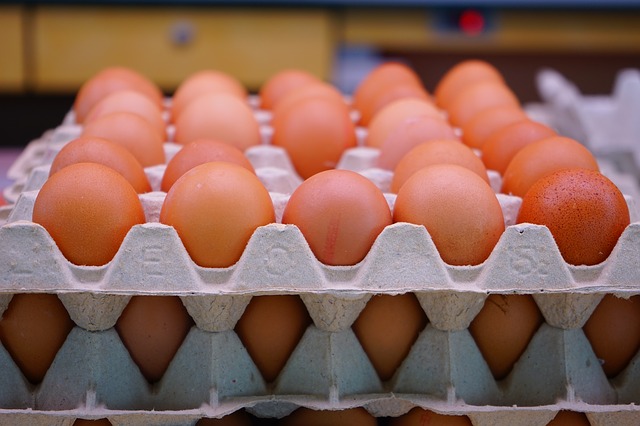 Eggs, eggs, and more eggs. If you have plenty of eggs in the fridge, you've got breakfast covered! Boiled eggs can be made ahead and then refrigerated for later. Scrambled or Poached eggs only take about 3 minutes to make and can be paired with some whole grain toast with jam. My son asks for eggs almost every morning. His favorite is omelettes, I'm not always in the mood to spend the extra time on those so that's a weekend treat. My whole family loves German Pancakes and I usually make them with quick oats instead of white flour to add more nutrition and NO ONE has ever noticed! Here is our recipe. And here's a link to make some quick and easy egg muffins. You can change up this recipe any way you like and it's a lot faster than making omelettes for everyone. One piece of advice though, if you're gonna make egg muffins and you don't have one of these, you might want to invest in one to make your life a little easier!
Muffins. I love muffins because there is an endless variety of flavors you can make, and they can be made ahead and even froze. Like I said before, I'm a lazy mom in the morning so when I make muffins I make a HUGE batch so I can freeze them and just pull them out the night before for the kids to grab and go. My favorite is banana muffins, but I also love blueberry muffins, and these Blueberry-Cranberry granola bar muffins are power packed and delicious!! I usually buy quart sized freezer bags because they fit exactly 4 muffins so I don't have to pull out a huge bag to thaw out if I know we won't eat them all right away. Also, once again, because I'm lazy and HATE scrubbing out muffin tins, I recommend the silicon muffin pan I mentioned before, or these. They also work great for little snack cups for kids, or little inserts to hold snacks in kid's lunch boxes. If you REALLY don't want to clean anything, just get the paper liners.
Hot cereal. Super cheap and full of fiber, hot cereal is awesome for filling little tummies before school. Of course, my favorite is oatmeal because it can be made so quickly. I used to buy those instant oatmeal packets until I got smart and realized I could do it myself for cheaper and without all the excess sugar and additives. I don't even make the packets anymore. I just dump about 1/2 cup of quick oats in a deep cereal bowl, add about 2/3 cup of water (I just eye it and make sure there is enough water to barely cover the oats) and cook for 75 seconds. Then add a spoonful of brown sugar and a dash of cinnamon and done! If you really want to make up your own instant oatmeal packets for older children to make their own (oh the joy of children who can cook for themselves!) here is a great place go for a recipe.
Crockpot Breakfast. But what if you want something hot right away when you wake up? Welcome to the wonderful world of CROCKPOT'S!! You can find SOO many recipes online for crockpot breakfasts. Here are a few that I have found:
10 Slow Cooker Breakfasts You Dream About All Night
10 Easy Breakfast Crockpot Recipes
YogurtParfait's. These are so easy and can even be made the night before. Just layer yogurt, frozen fruit (berries work best), and nuts or granola, and done! For an even cheaper and healthier option you can make your own crockpot yogurt. It's super easy. I found this recipe when I was sick and tired of paying oodles of money for whole milk yogurt for my baby. Everything is lowfat these days and the whole milk yogurt is always more expensive. With this recipe, it's 75% less! You DO NOT need a candy thermometer for this recipe and it has worked for me every time!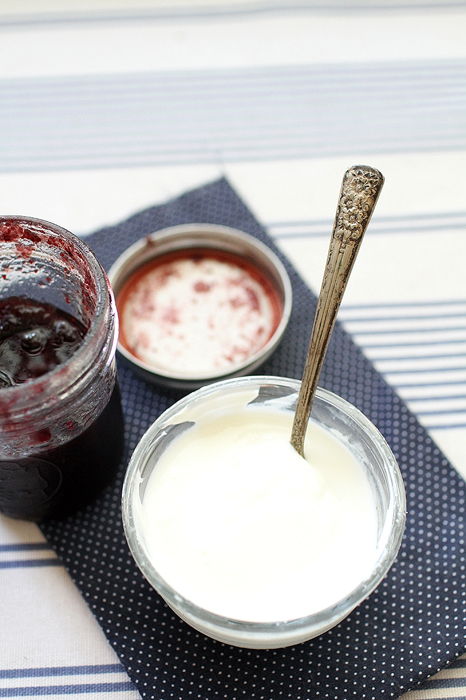 Well, I hope that was enough ideas to at least get you started. Here's to healthy breakfasts on their way!!