You guys….I'm seriously dying over these baby Halloween costumes! I initially wouldn't have thought to buy Halloween costumes on Amazon, but I was surprised how cheap many of them are! And even though my baby is over a year old now, I found myself returning to the "baby costumes" page and scrolling through all of the fun ideas. They almost made me baby hungry again. Almost. So for those of you with babies this year, I'm dying to know what you are dressing them up as! And if you haven't quite decided yet, here are a few of my favorites (several of them you can get for $20 or less):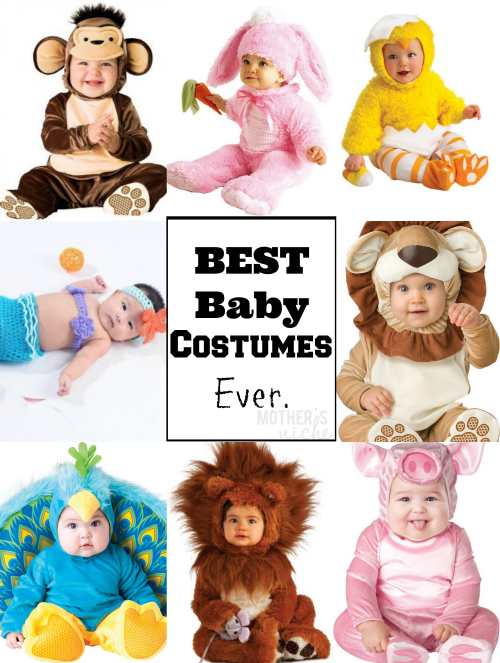 Monkey. So stinkin' cute. There's also a cute Curious George version. If I didn't already have our family's costume decided for this year, I would highly consider making my husband dress up as the man in the yellow hat because my daughter LOVES curious George. There's also a cute sock monkey costume that's only $13 right now.
Pink Bunny. This one is probably my favorite.
Lion. The big furry one pictured above can be found here and as of right now is under $20.
Octopus. This one makes me giggle every time I see it.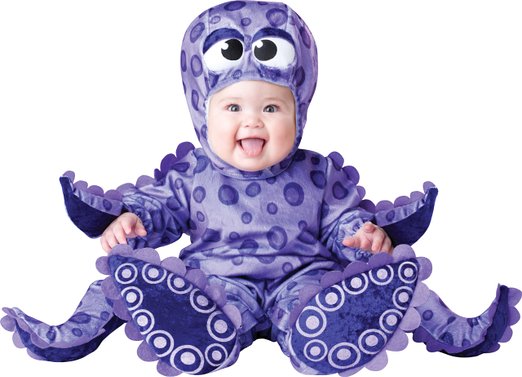 Mermaid. My friend totally bought this costume for her baby last year. Probably not the warmest if you are taking your baby trick-or-treating though.
Obviously I could keep going, but if you have a baby, you really should check out the other baby costumes yourself. That way you can sort by price if you have something a specific budget for your costumes this year!
What are you dressing your baby up as this year?