We recently came up with this idea of having a rock scavenger hunt when we were trying to decide what to do for a gift for a grandparent when they don't want or need anything. With restaurants and other experiences closed during this COVID-19 season in our lives, we decided to create an experience they could do in their own back yard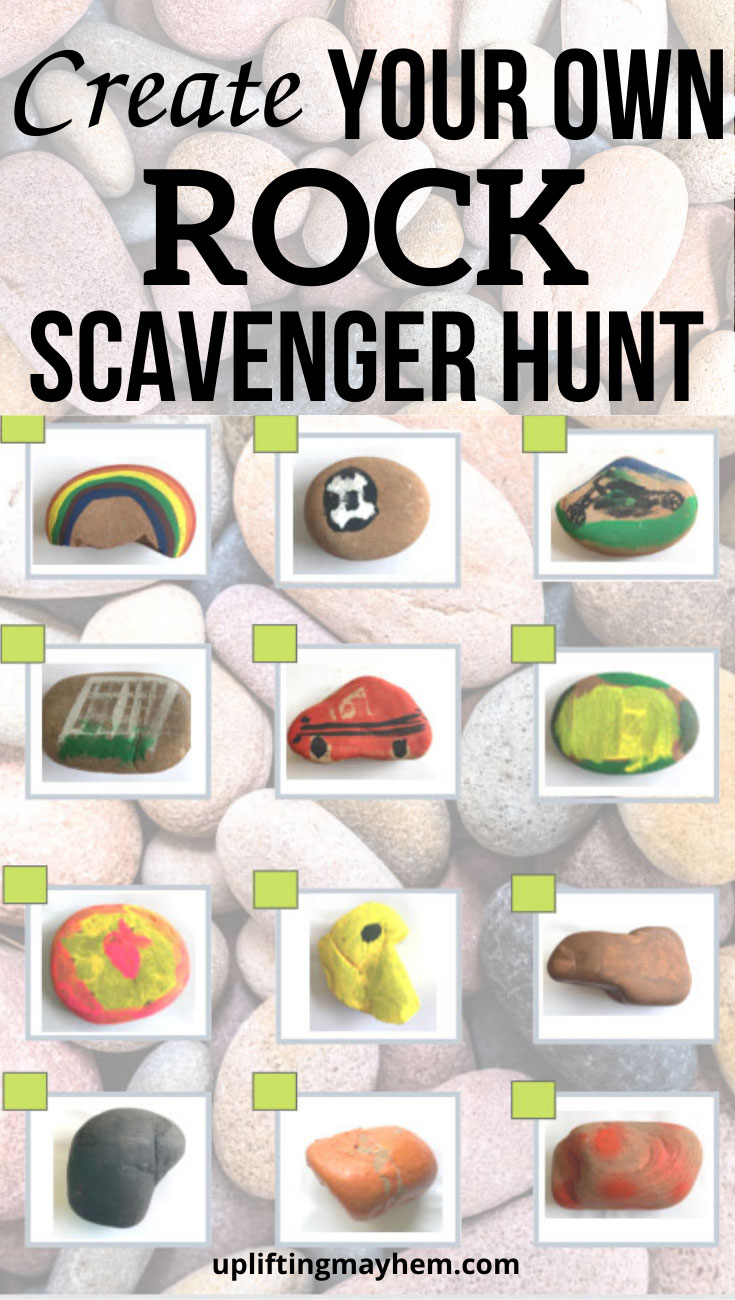 We create this epic rock scavenger hunt and they loved it! It was fun for my boys to create and it was fun for their grandparents to discover rocks on a trail behind their house.
As I began thinking about the possibilities for a rock scavenger hunt, my mind went crazy! You could do so many different variations for these rock scavenger hunts. Here are a few ideas
#1 – Draw pictures on your rocks
This is what we did. We found rocks and painted them with fun designs and objects. I created a scavenger hunt check off list with pictures of each rock so they knew how many to find.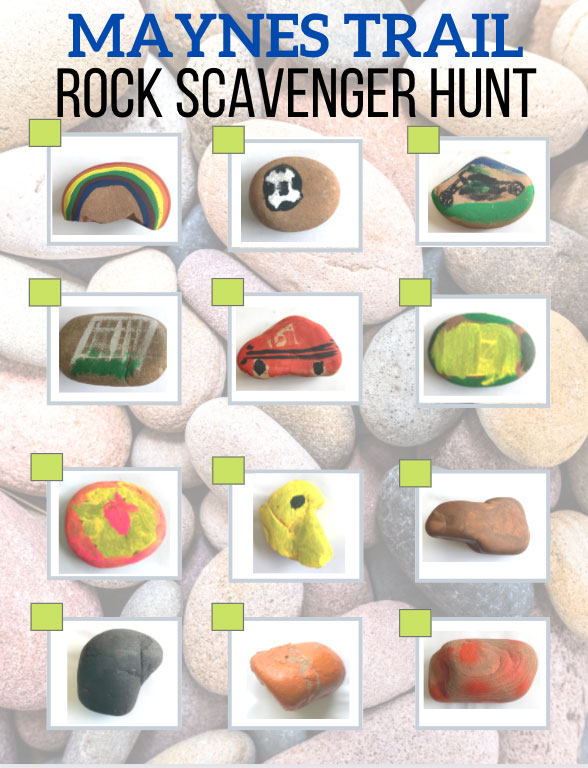 You can get your own blank copy here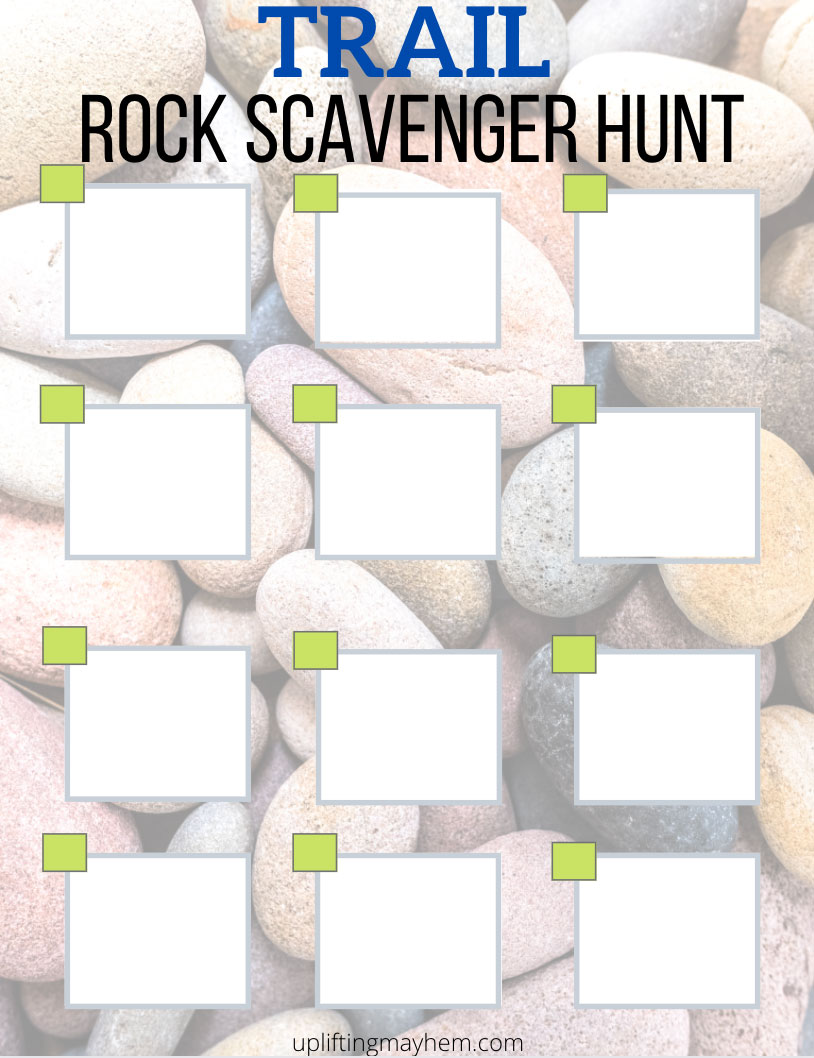 #2 – Fill in the blank rocks.
If you want to focus on verbs, write a bunch of verbs on rocks and then give each of your kids a sentence with the blank spot for a verb. They have to go find a rock with a verb that would fit in with the sentence.
#3 – Create a complete sentence
We are going to do this one soon. We will have the boys write words on a bunch of rocks and then hide them in a certain area in the yard. Time everyone for 30 seconds and they have to go run and find a complete sentence in that time. Everyone votes to see what sentence is the most descriptive.
#4 – Paint the shape of a certain state on a rock with the capital on the back
I would work on 5-10 of these at a time and give your child a list of those 5-10 states. They then have to go out and find those rocks to learn the capital if they don't already know it.
#5 – Draw a symbol on one side of the rock with the answer to a fun fact on the other side.
This activity could be endless. If you are studying about Presidents of the United States you could ask , "Who was President of the USA during the Civil War?" Find the rock with a star by it for your answer. Your kids then will need to go on a scavenger hunt to find that rock with the star to find the answer.