A constellation viewer is a fun and easy activity for all ages. September is the month we study stars for science with the Well Education Heart rotation. We decided to create these constellation viewers to complement our study. You will not believe how simple these are to make. And so entertaining! Who doesn't love to play with flashlights?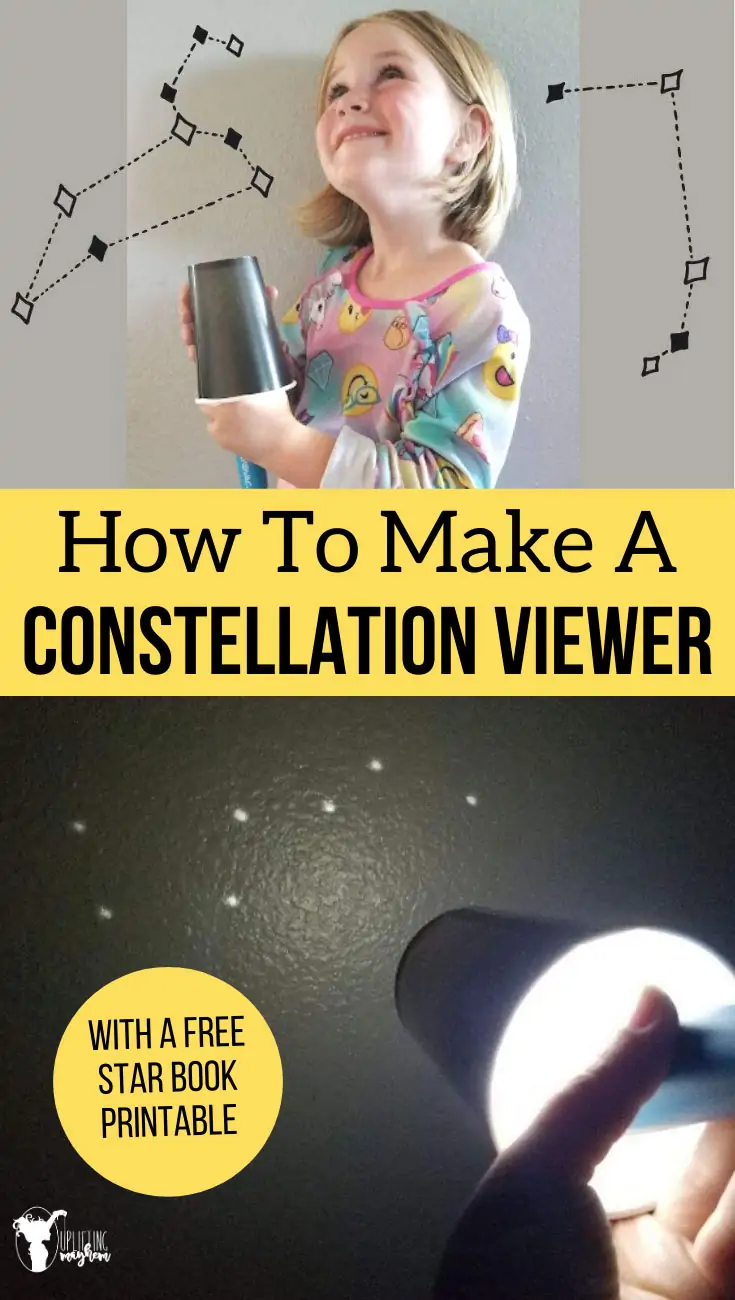 Before you start, I recommend to learn about and view pictures of the constellations. We used the book Find the Constellations by H.A. Rey. This is one of the recommendations in the Well Educated Heart rotation, but any number of books could be used. If you do not have one, than you can check this one out for free online provided by The Well Educated Heart. There is a lot of great information in this book about stars.
Starting on page 321 it talks about 15 constellations and a little girl who creates her own star book. We loved this so much that we created a free printable for you to create your own star book for each of your kids. Those 15 constellations are a great beginning to learning about the constellations.
You can find your own free printable below. There are 15 constellations that follow the story in the book as well as added information regarding each constellation.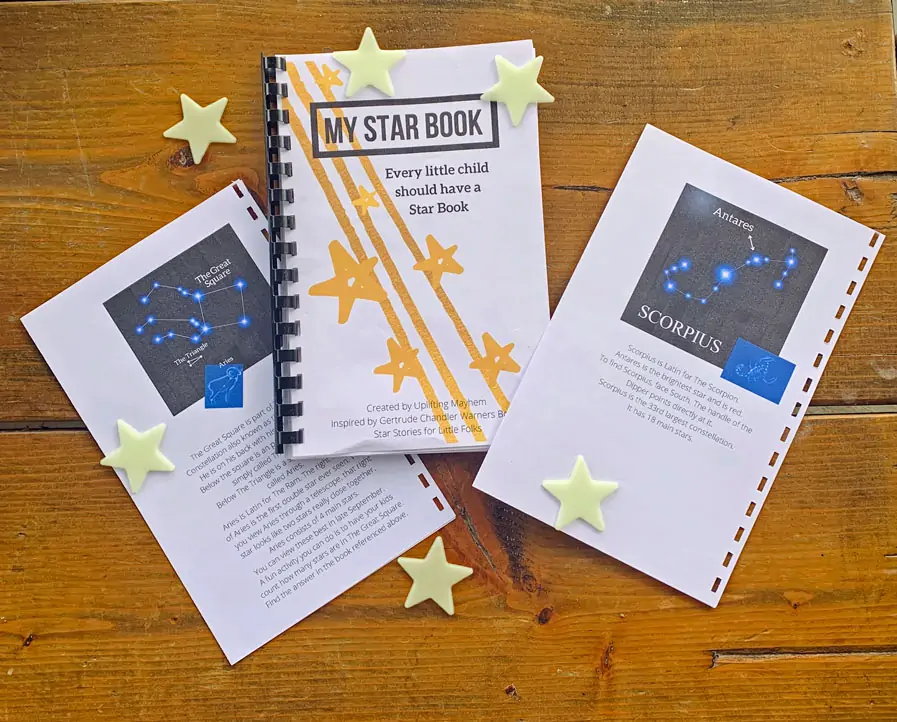 I have also found the website constellation-guide.com to be a helpful resource. There is a menu option at the top, constellations by month, that will show you which constellations are easiest to view in each month.
Now let's get started on how to build a constellation viewer.
What you need to build a constellation viewer
A paper cup

Something to draw with

A push pin

A single bulb flashlight or cell phone with a flashlight.
That's it!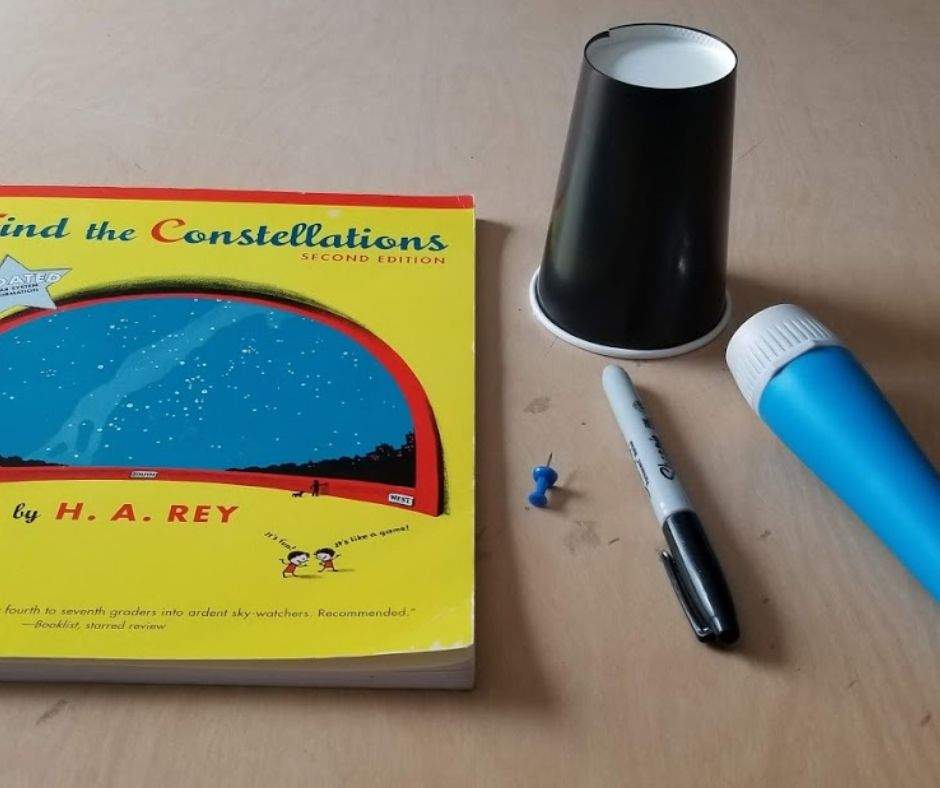 Instructions to Make Your Own Constellation Viewer
Next, choose which constellation you'd like to make with your viewer. We made the Big Dipper first because my kids are familiar with it and it is easy to draw. Find a picture of your chosen constellation and copy it onto the bottom of your paper cup.
It doesn't need to be perfect. But if you're worried about mistakes, use a pencil with an eraser. Mark clear dots for the stars in the constellation. If you would like, you can connect the dots to form the constellation. Very young children will likely need help with this step.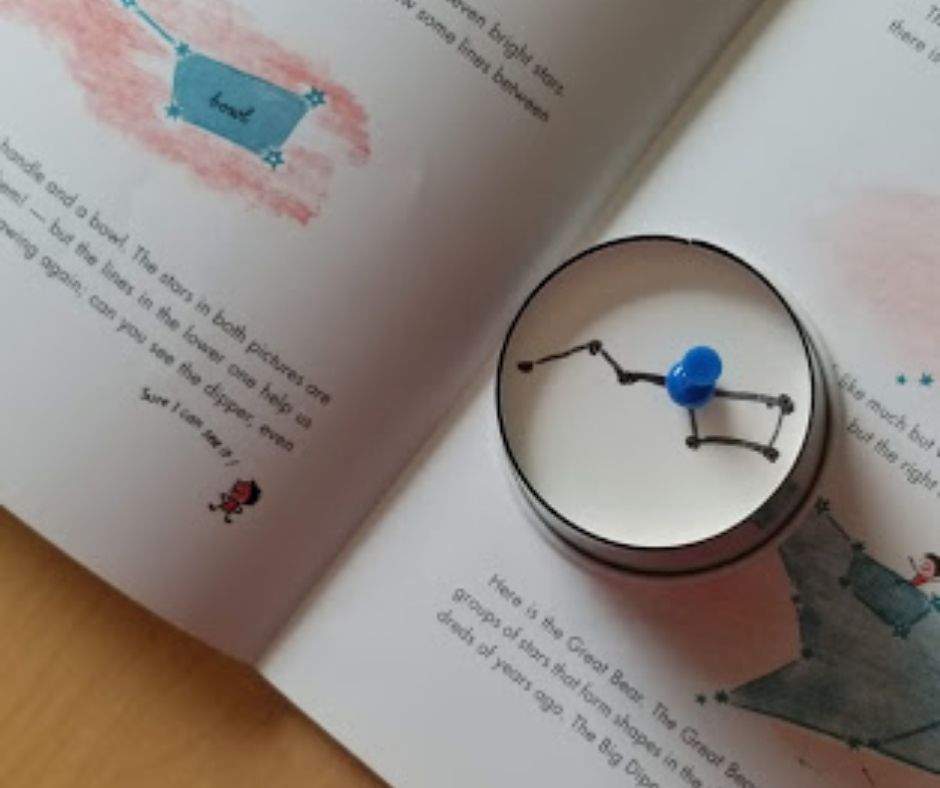 After your picture is on the bottom of the cup, use a push pin to poke holes into the star dots. If you don't want your young children using a push pin, the tip of a mechanical pencil will also work.
Now it's done and ready to test out!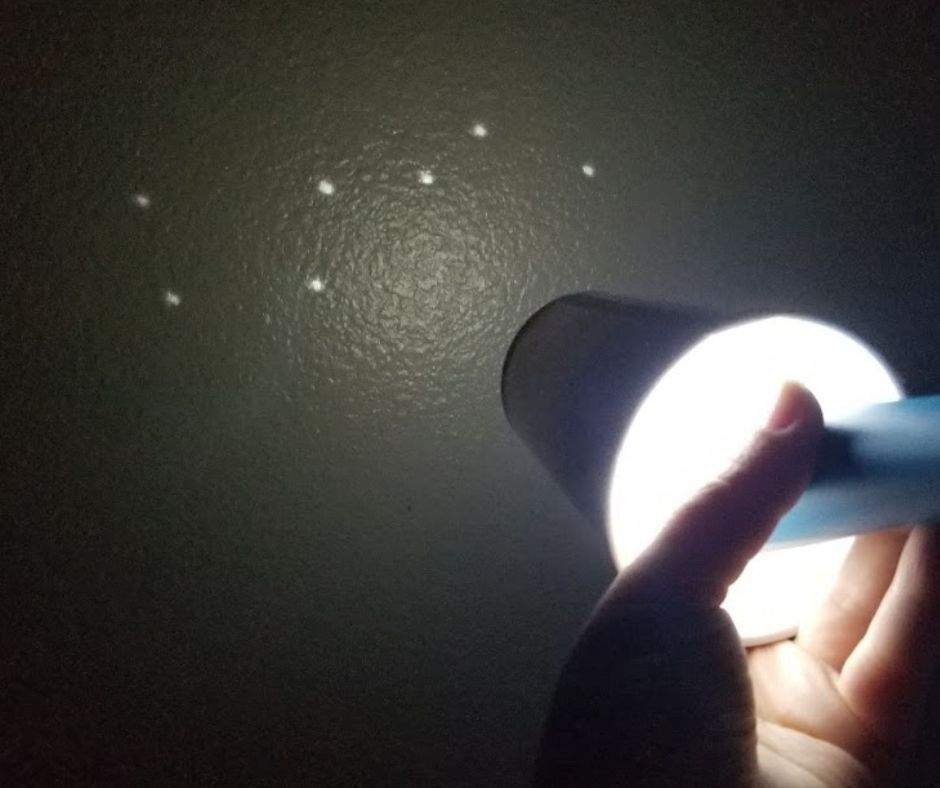 The constellation viewer works best in a very dark room. If you want to use your constellation viewer before dark, try it in a room without windows. We used our laundry room. You can shine the constellation onto any flat, dark surface. We've found that it works best if you hold the flashlight at an angle, instead of straight at the bottom of the cup, so the light diffuses neatly through the holes.
Try experimenting with changing the size of your constellation by moving it closer to and farther away from your surface. You can make as many different constellations as you'd like. Turn on some space themed music, like Star Wars or The Planets, and enjoy playing with your viewers.
Thanks for following along! You can also make these adorable stars made out of twigs.