Ready to learn how to build this mesmerizing paper spinner toy? I have a couple boys who love to create while I am reading to them. They love to find things online for fun crafts that they can create while I am reading our read aloud book. Some of the activities they find are duds while others are a hit.
This article may contain affiliate links at no extra cost to you! THANK YOU for being here!
This mesmerizing paper spinning toy was an activity my boys really liked and they even took it a step further.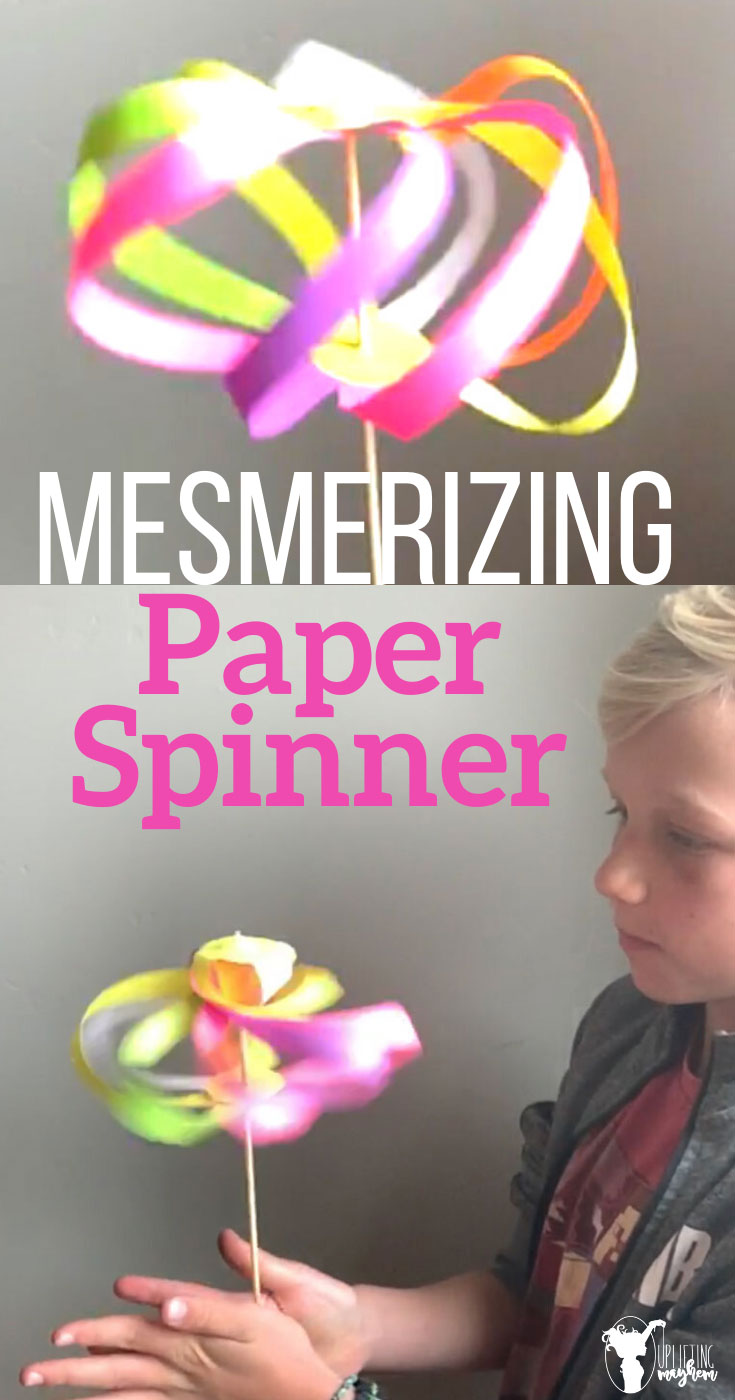 The best part about this activity is that your child could make it with little assistance, and you will probably have everything on hand already.
Here is what you need to make your own mesmerizing paper spinner toy
8 – 11 x 1/2 inch strips of paper (any color)

4 – 1.5 inch diameter circles (I really didn't measure. It doesn't have to be perfect, a rough cut is great)

Hot Glue Gun
Here is a free printable for you that has all of the instructions on it so you can just print it out, or just keep scrolling for step by step instructions
Paper Spinner Toy Instructions
Step #1
Cut out 8 – 11 x 1/2 inch strips of paper. I just used the long side of a paper. You can use any color that you want. We used a lot of bright colors to make it pop a little more.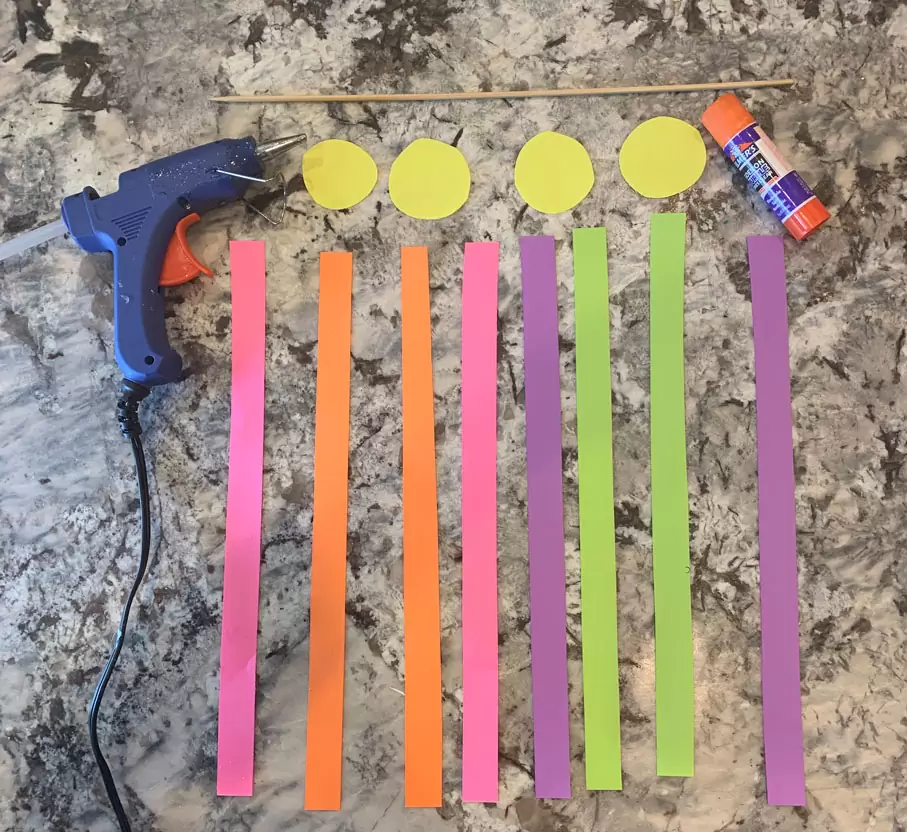 Step #2
Place a circle on the table and put glue on it with a glue stick. Grab 4 strips of paper and glue them on the circle creating an X.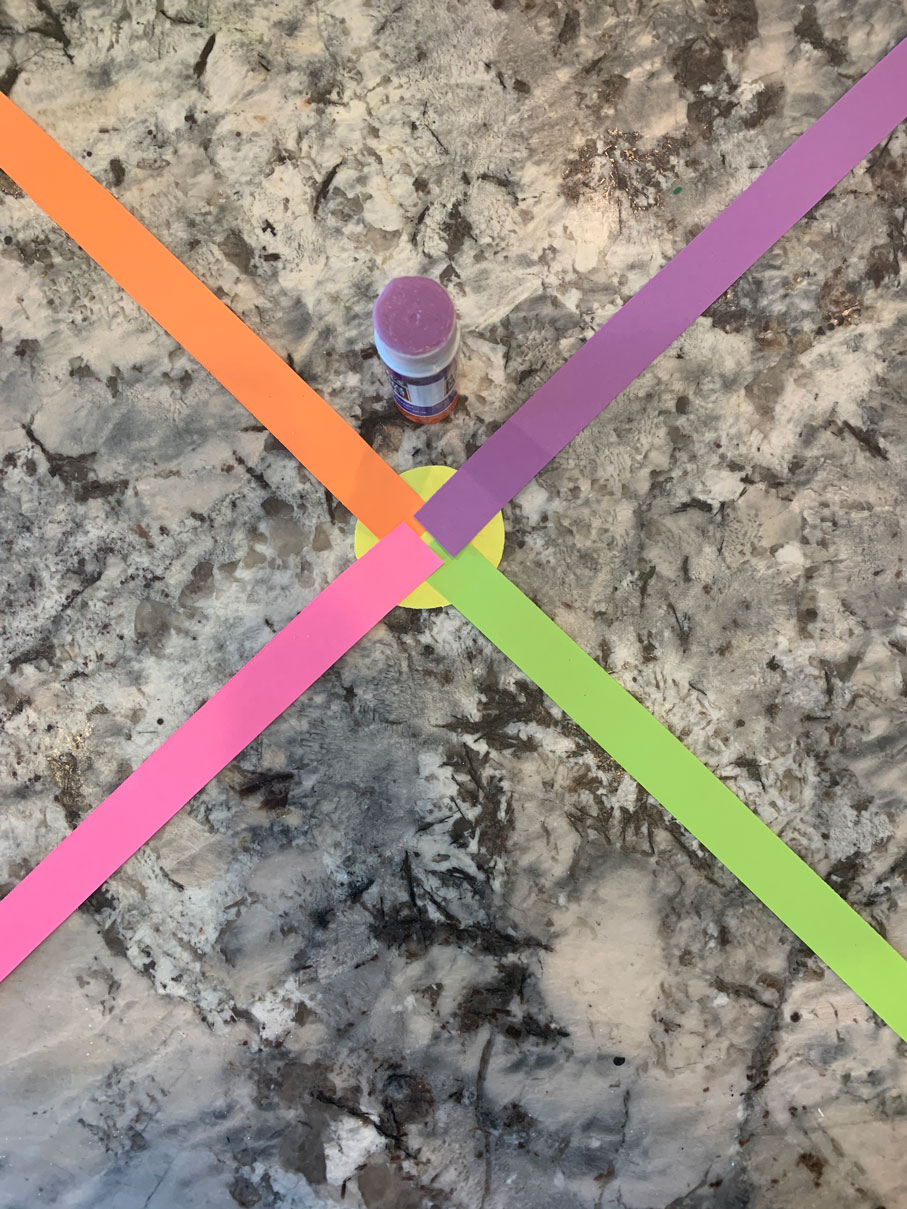 Step #3
Using the remaining 4 strips of paper, glue them on the circle creating another X in the spaces.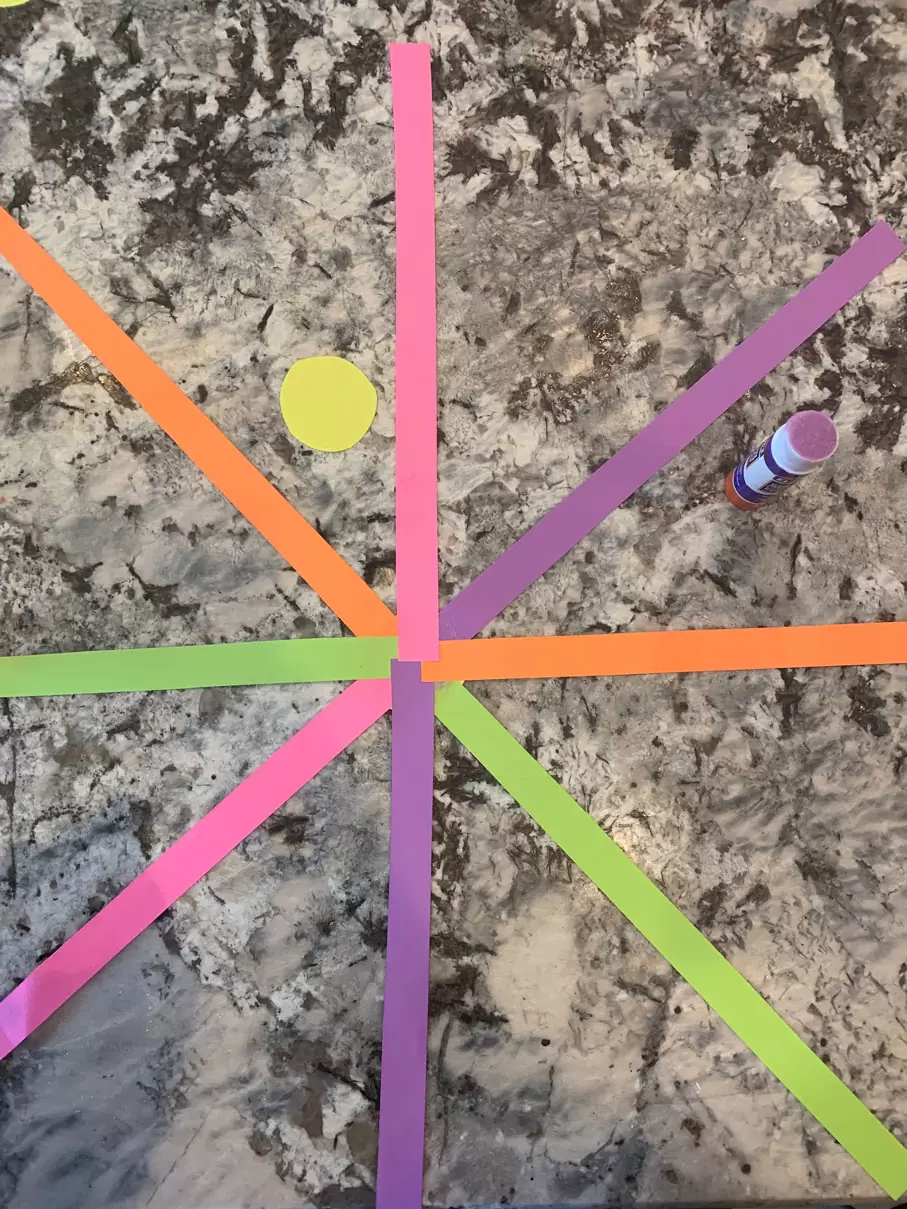 Step #4
Glue the second circle on top of the 8 strips of paper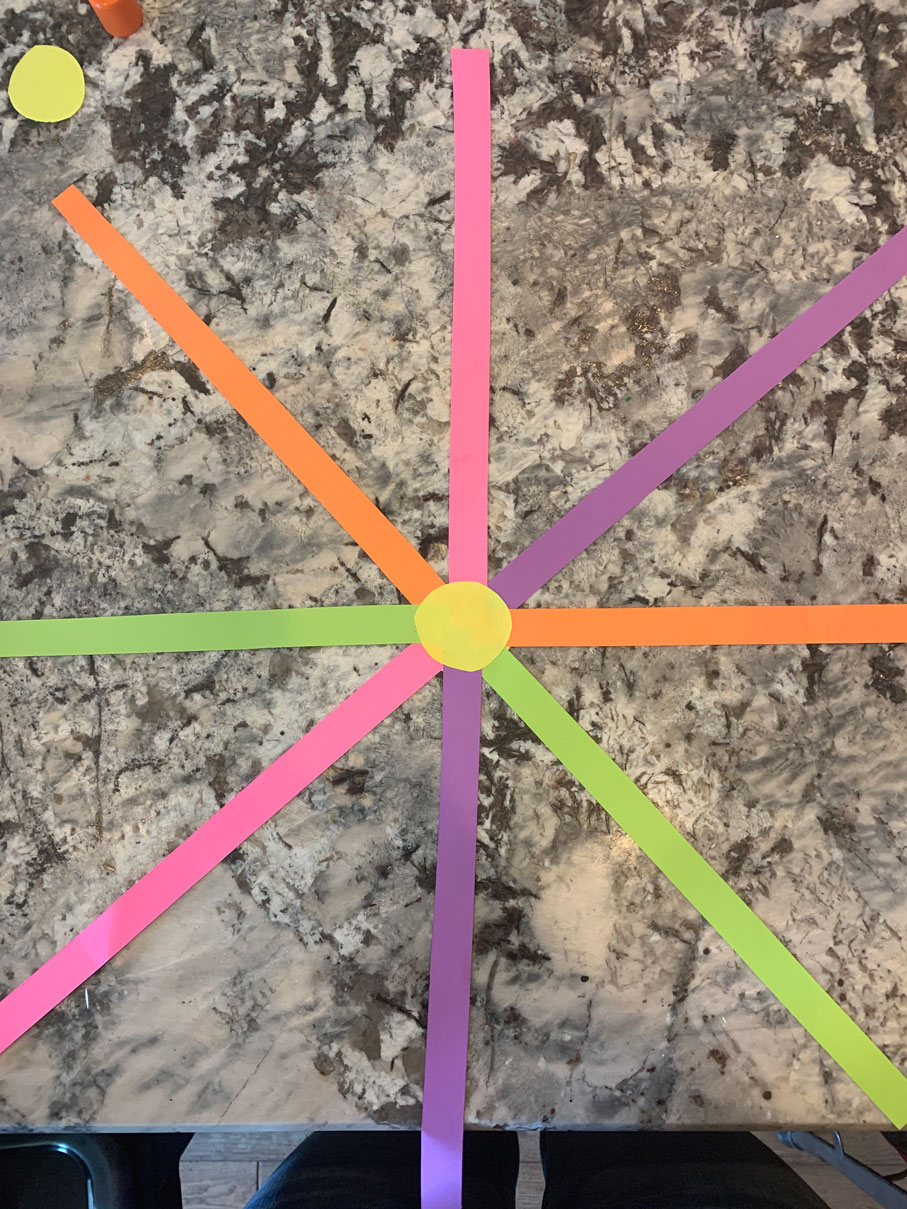 Step #5
Grab circle number 3 and place glue on it. Fold up the four strips of paper from the first X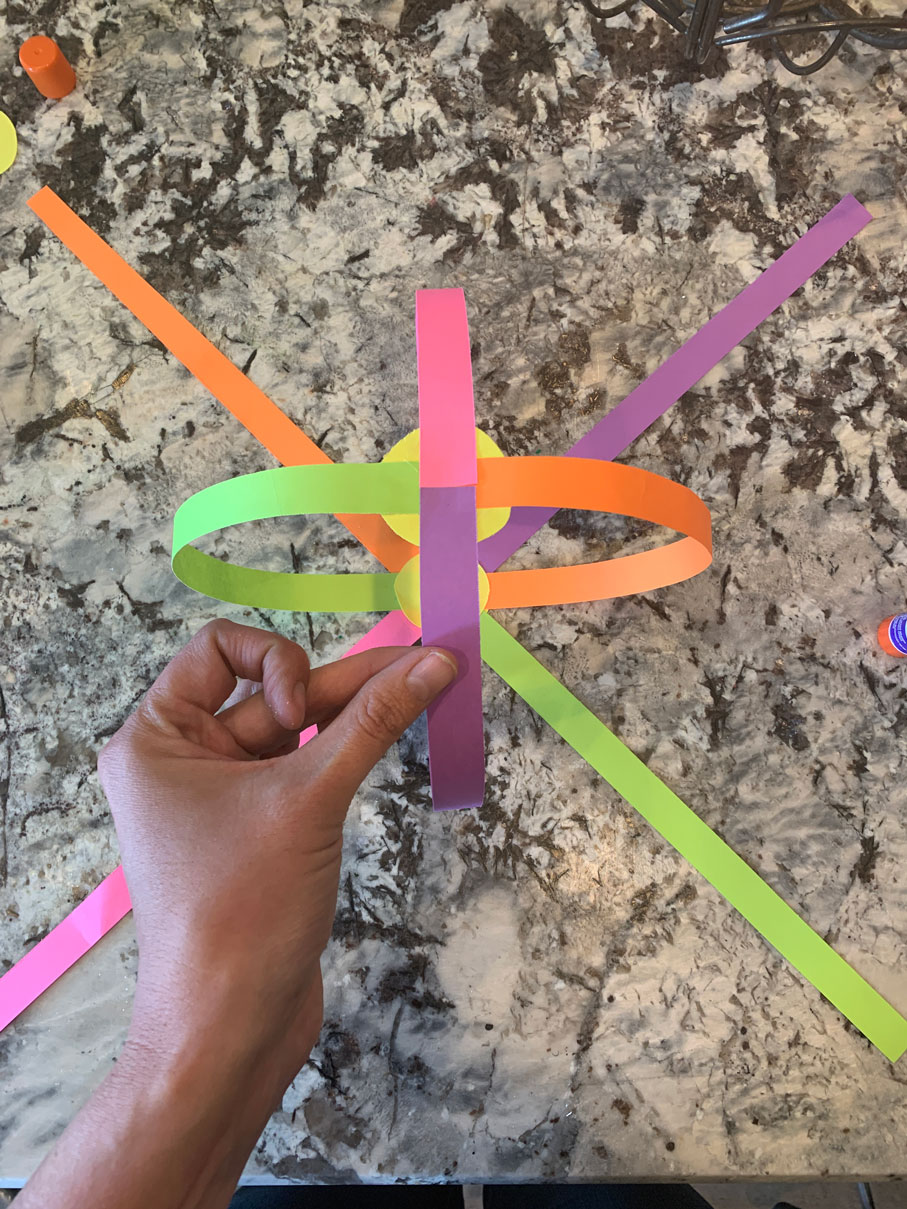 Step #6
Repeat for the four strips of paper from the second X. Glue the 4th circle on top securing all 8 strips.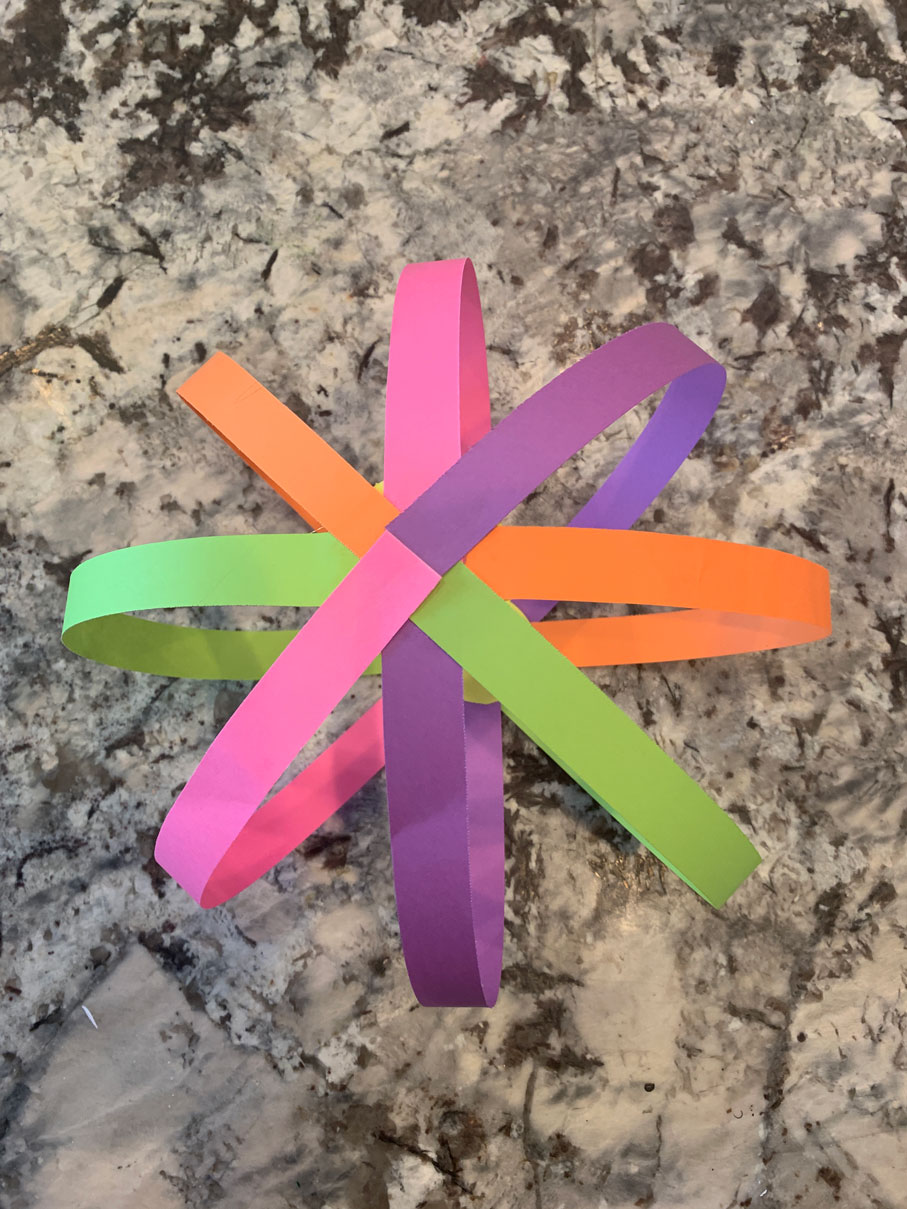 Step #7
Using a wooden skewer, poke a hole in the middle of each hole and each end and feed the skewer through.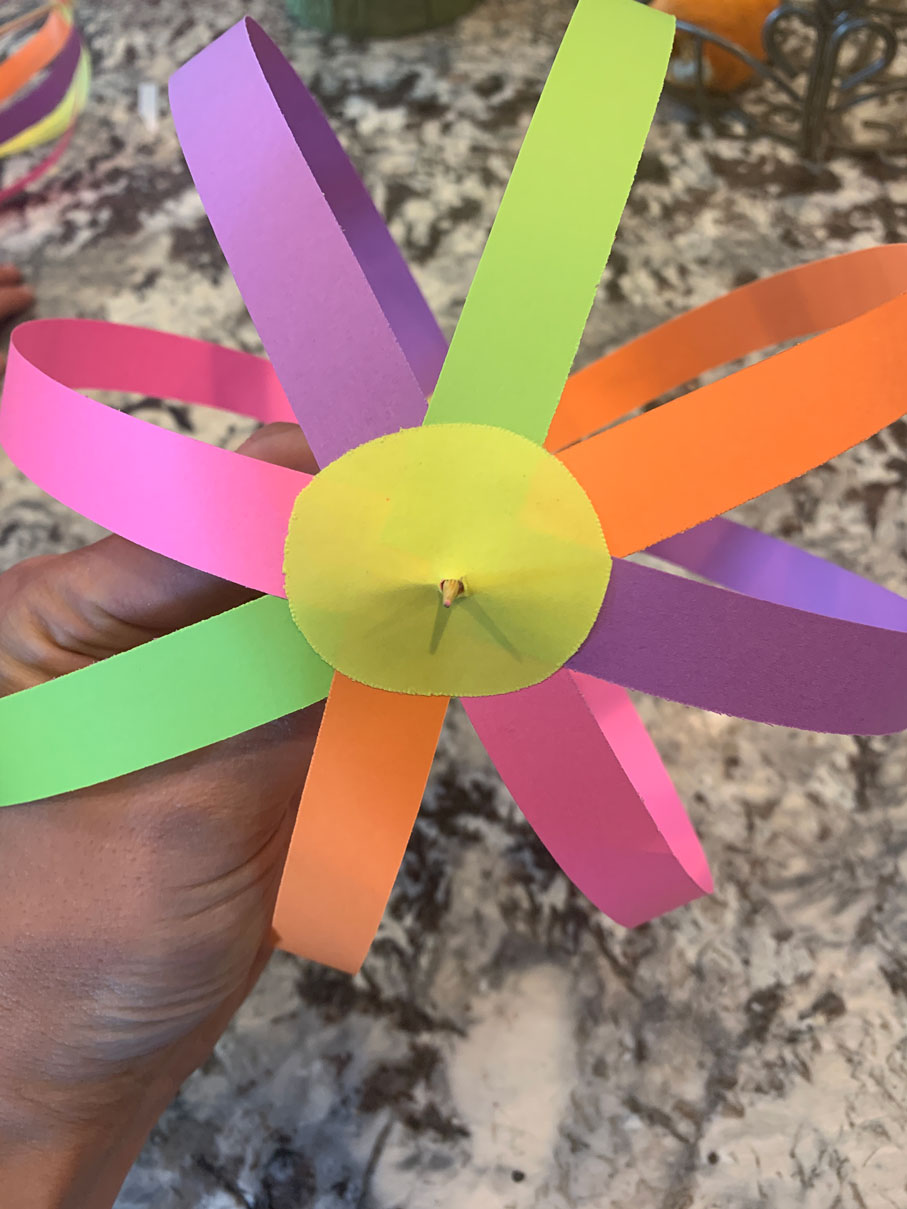 Step #8
Hot glue one end of the skewer stick to the strips to secure it in place. Make sure the other end is loose and able to move up and down the wooden skewer easily.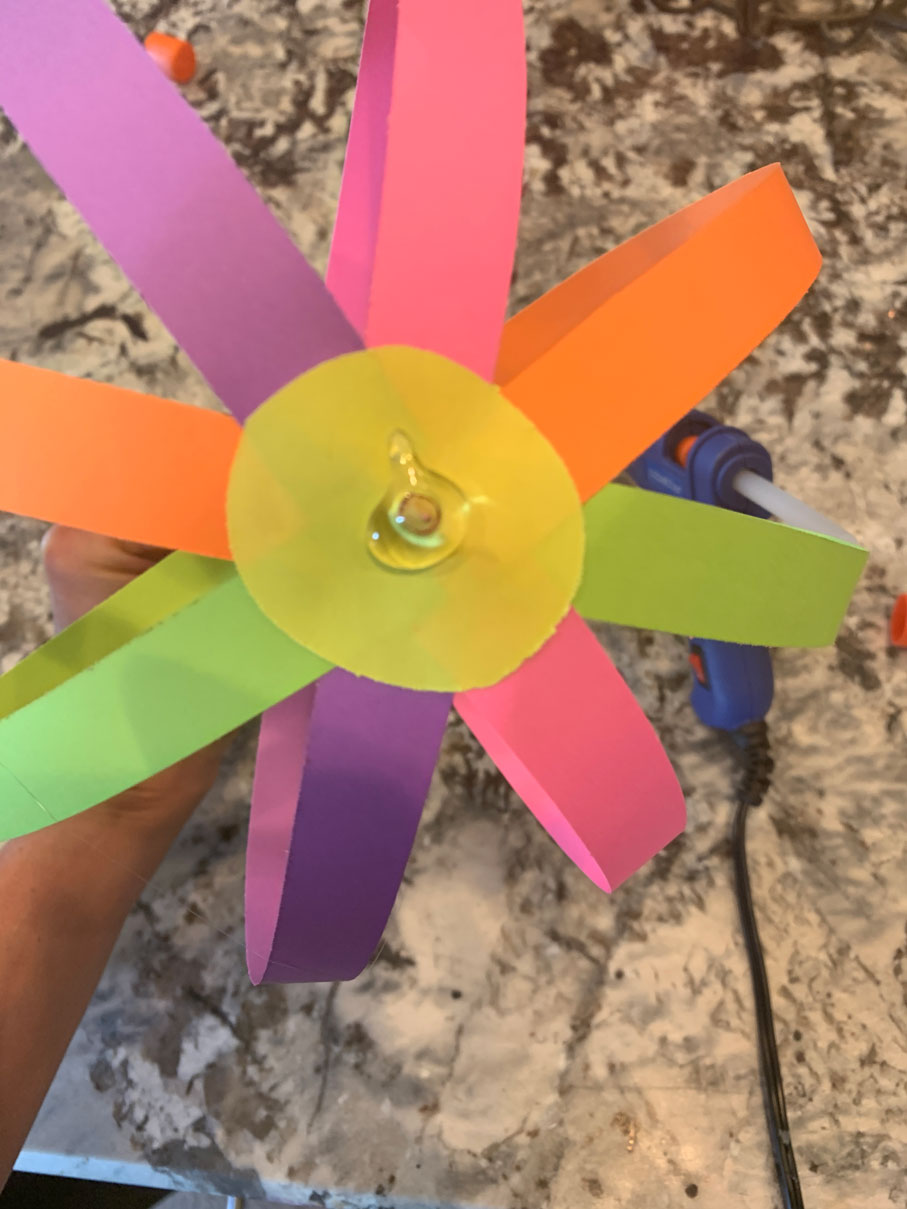 My boys thought this was pretty cool. They decided to make a double sided paper spinner toy which turned out to be a fun variation! I hope you enjoy it! I would love you to tag me over on Instagram when you make it @upliftingmayhem. Join me as I share daily homeschooling tips in my Instastories.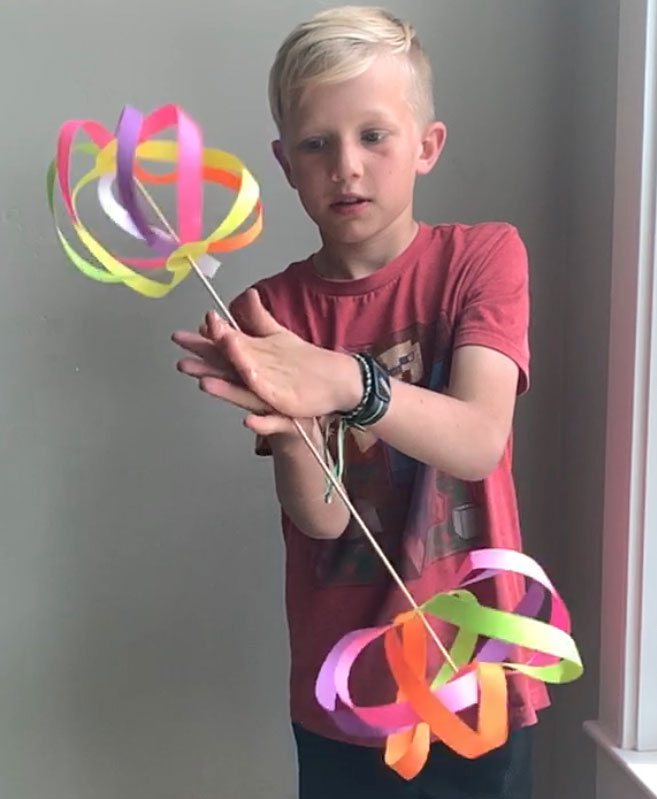 For other fun activities for your kids, check out this geometric paper towel art, or this toilet paper roll knitting activity, or these fun African Magazine Beads