Alright people!! Are you ready to have your mind blown of the simplicity and ease of this activity! This geometric paper towel art is sure to be an activity that your kids will do over and over again. I have 5 boys and they sit doing this for 30+ minutes, sometimes more! Another fun activity your kids will love is this toilet paper roll knitting activity.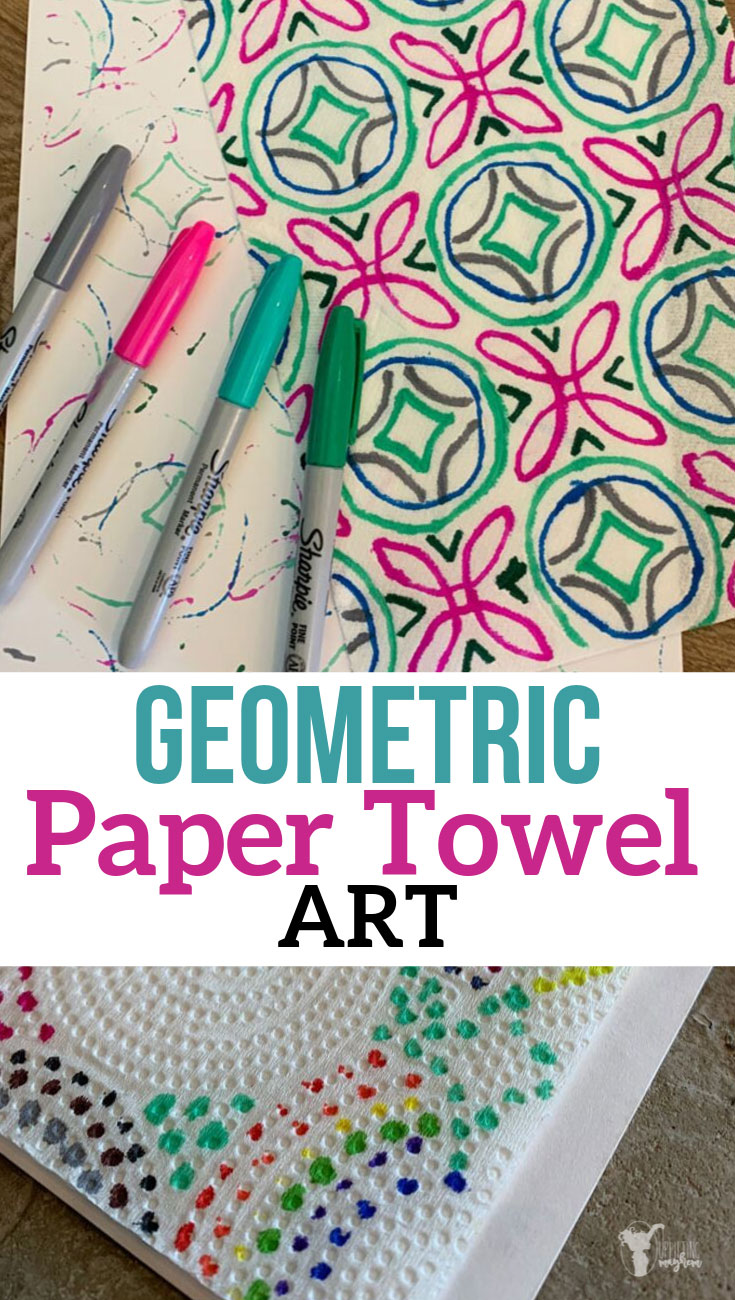 This is a great activity to do while you are doing a read aloud with your kids!
We were introduced to this activity when we watched my sisters kids. One of their daughters got out her markers and got a paper towel and settled herself at my kitchen counter. I honestly had no idea what she was doing but I watched intently. When she began I had to stop in my tracks to see the art she was creating. In my head I seriously thought, "BRILLIANT!!"
This is so fantastic for fine motor skills, and the endless amounts of creativity that can be used is mind blowing!! I loved it so much and this has become a common activity. We went camping a couple weeks
Here is what you need
A thick piece of paper or cardboard

Paper Towels (there are so many paper towels out there, choose one that has cool designs on them. Honestly, we haven't found a paper towel design that we couldn't create awesomeness with!)
That is it……
Step #2 – Grab a paper towel, or choose your texture and design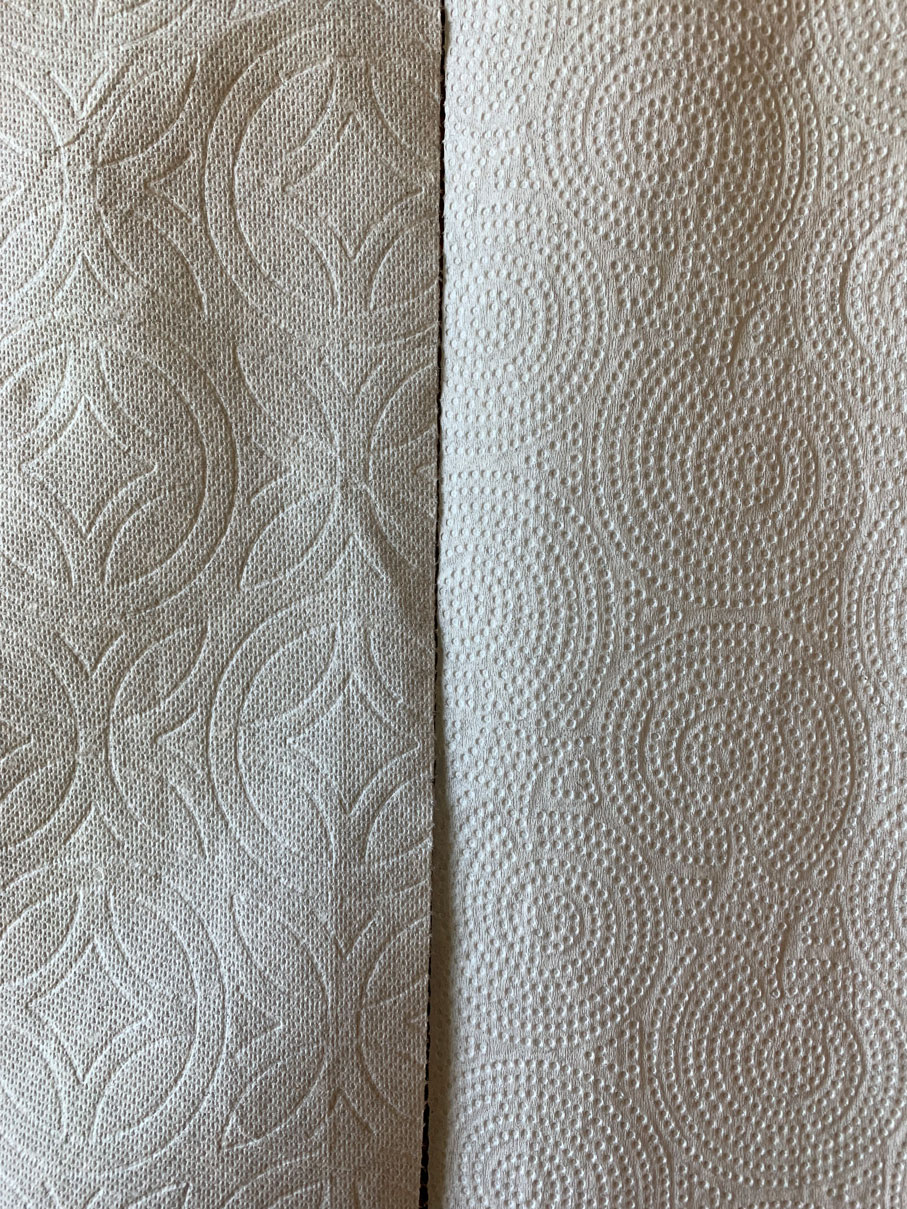 Step #2 – Place the paper towel over the thick paper or cardboard to prevent bleeding
Make sure you do this so you don't get marker on your counter or table.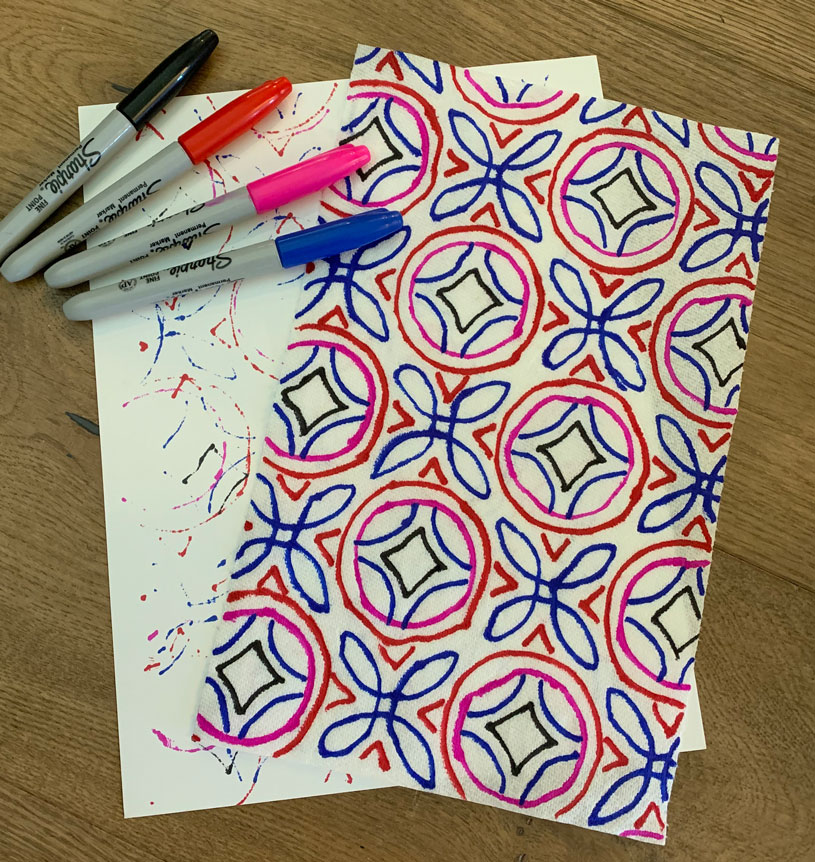 Step #2 – Provide lots of colors and let your child's imagination create all sorts of designs!
The cool thing with this is that you can have the same paper towel, and your child can create one that is completely different than the rest. The possibilities are endless!!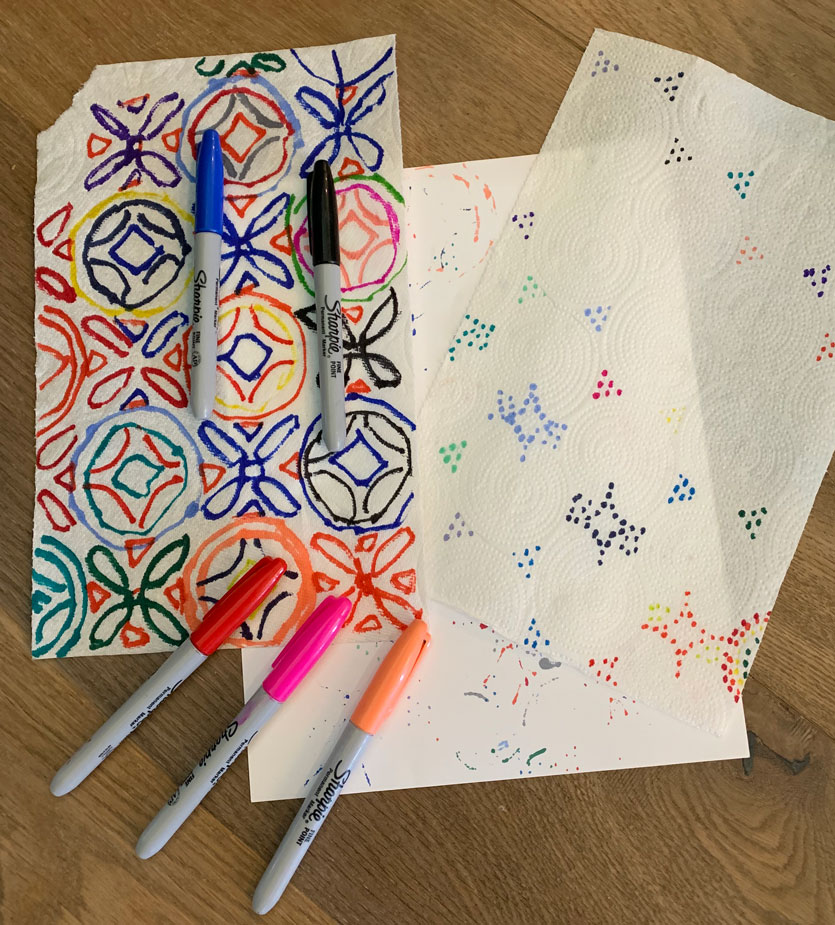 Step #3 – Place the finished geometric paper towel art product on your fridge for all to admire!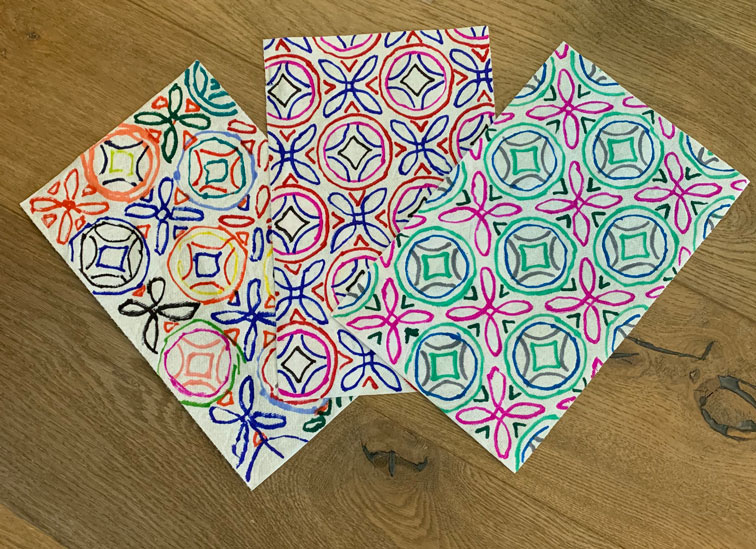 Playing with shapes in a fun way is great for kids. We went camping a couple of weeks ago and one of my cute nieces was hanging out with me, so I pulled out the markers and grabbed some paper towels (there seems to always be paper towels around) and began showing her how to make some designs.
She worked on that paper towel for a long time and eventually many other kids in camp cam and joined in the fun! I wish I had taken a picture. It was super cute!
I hope you have fun with it as well!! Here is another amazingly fun activity to do with your kids!! Create your own giant bubbles that will keep your child entertained for hours!!