The other day, my husband was about to leave for work and wanted to say goodbye to our one-year-old who was just waking up. As he peaked into the door, he was overcome with the smell of … you guessed it … POOP! Then to his surprise, our smiling Sammy, was jumping around naked in his crib with poop everywhere. It was smeared on the walls, in between his fingers and all over his crib. From one mom to another, if you ever think it's a good idea to put your baby to bed in just a diaper, think again.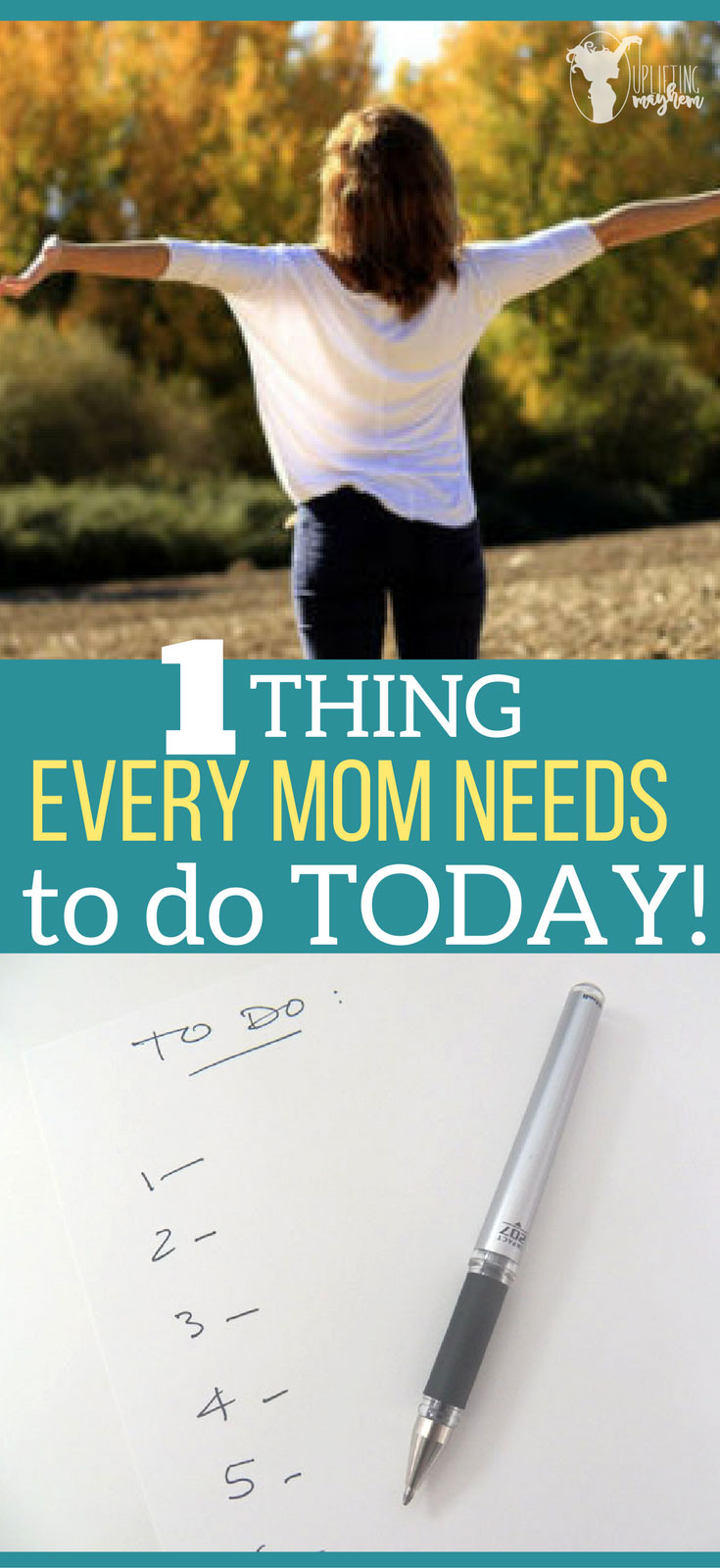 Oddly enough, as I was hosing my son off moments later in the bathtub, it felt like any other day. Since when did smeared feces on my child's face ever feel like "any other day"? And yet with kids you come to expect the unexpected.
What are you willing to do for your kids?
Whether you have one little squirt or ten little squirts, I think every mom would agree that you would do ANYTHING for them. But sometimes that "ANYTHING" becomes all that you do.
You are a mother and with it comes 24/7 responsibilities. Everything else takes a backseat. Sleep is a distant memory. Lipstick is an object meant for coloring. Tying shoes is the closest thing you'll get to squats at the gym. And going to the bathroom can never be done alone when a toddler lives in the home.
From 6 a.m. until 9 p.m., I am kissing boo boos, cleaning spilled milk and calming down tantrums. If I'm lucky, I might be able to take a shower. All I want to do when my kids go to bed is lie down on the couch and do the same thing.
Take a step back. Breathe.
No one should be expected to run a marathon everyday. It will eventually wear you down. For some moms, that's exactly what happens. Being a mom is a really hard. You can't and shouldn't expect to do it all. You're not perfect and there is no perfect mom.
But there is a way to regain your sanity and find the calm in the storm. It's simple and easy.
DO SOMETHING FOR YOURSELF EVERYDAY.

As a mom, start small and simple.
As a teenager, I had a friend whose mom struggled with depression. She was a mother of seven children. Her therapist told her that she needed to take time everyday to do something for herself. So every night, before bed, she would eat a small bowl of popcorn and two red licorices. That simple activity helped her tremendously.
It doesn't have to be something big. Just think about what you like to do and then take the time to do it.
For me, I love swinging in my hammock in the backyard and listening to the crickets. Sometimes, when my husband gets home from work, I just leave the house and drive. I don't have anywhere to go, but being alone with my thoughts does wonders.
Here's some other ideas:
Go on a walk

Do a puzzle

Bake something

Paint your fingernails

Write in your journal

Listen to music

Lay on the grass

Watch a movie

Snuggle with your husband

Go window shopping

Play a musical instrument

Indulge in a sweet treat

Go running

Pray or meditate

Start a blog
I love hammocks so much as well as my kids!! This one is great!
Put your "to do" list aside
A few years ago, I had a friend with five kids. Her husband was very busy and she found herself buried by daily life. She couldn't seem to get her head above water to have a moment to herself. One night, as her husband arrived home late from work, he found a suitcase sitting by the front door. My friend, upon hearing him come home, informed him that she would be leaving for a while. She wasn't leaving her marriage or her family. She was just leaving for a break. And off she went. After a relaxing mani-pedi and four days straight of hiking in Zion National Park, she felt much better.
One thing is for sure, a four-day vacation by yourself will cost a lot less than therapy after your mental break down. Although I know you can't just take off on vacation whenever you want, you can take a 10-minute vacation everyday within the walls of your own home. Whatever is pulling you in ten different directions can wait. Put down your "to do" list. Your mental health and happiness is more important.

Focus on what you ARE doing, not what you aren't
The other day my son and I were weeding in our garden. As my son gazed over the landscape riddled with weeds, he said, "We're never going to be done." Just then I pulled a weed and showed it to my son. I told him that because I just pulled that weed, there is one less weed to worry about in this garden.
If we focus on everything that we aren't doing as mothers, we will never be happy. But instead, we should focus on everything that we do everyday to help our children. There's a saying, "You're kids don't want a perfect mom. They just want a happy one."
For other ideas on navigating the world of motherhood, check out this article. What things do you do to de-stress and relax as a mother? Leave your comments below.