Are you looking for something fun to make to take with you when you visit someone, or just some simple gift ideas to say hello? In my church, The Church of Jesus Christ of Latter Day Saints, there is a great focus on ministering to those in need. We are to look over a couple families in our area and find ways to serve and love them. I love getting to know new people, and it helps me get out of my comfort zone!
There have been studies, like this one from Physcology Today, showing that serving and lifting others is so positive for your health and helps with feelings of depression and anxiety. Basically, to sum it all up, you are happier when you reach out to others and help them.
I really like to bring some goodies with me along the way because who doesn't like a fun treat right?? I created a bunch of sayings that go with different candies and goodies. They are easy to make and cheap. You could make a bunch all at once and grab them as you need to.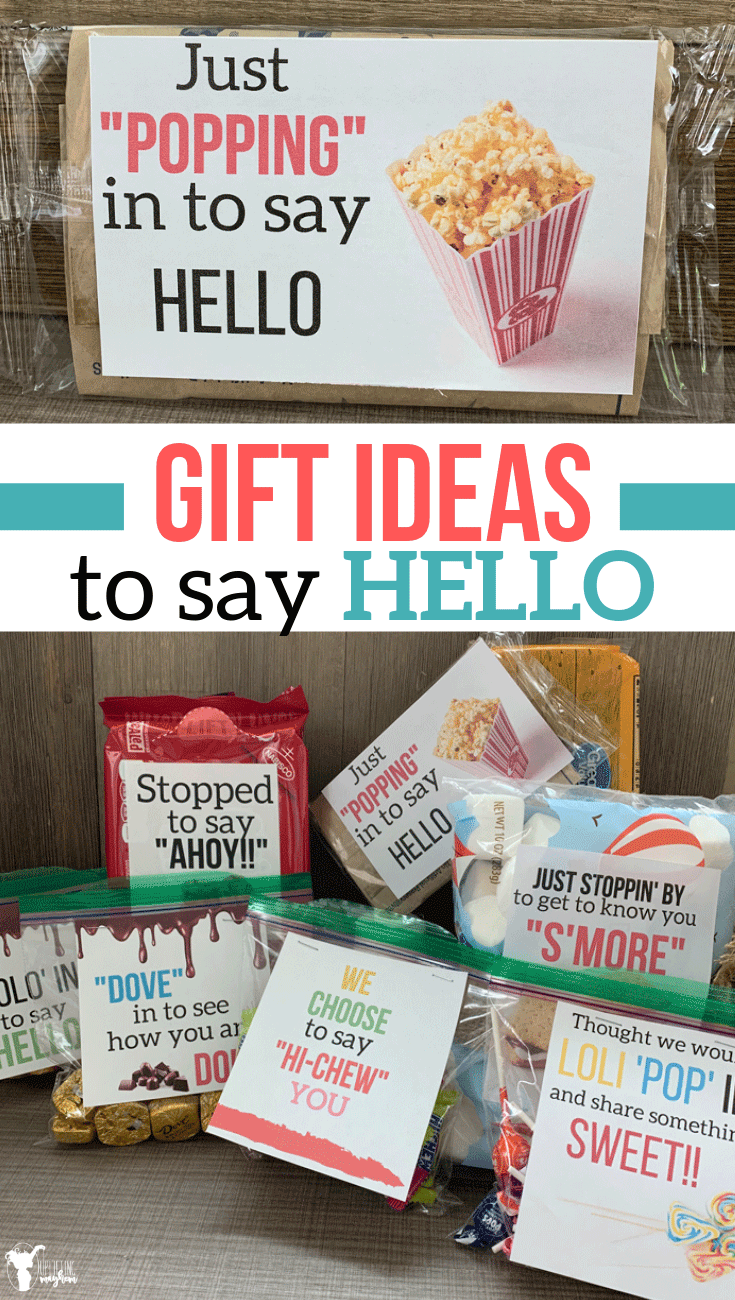 All you need to do is to print out the saying that you like, buy the goodies and VOILA you have a fun treat to bring to a neighbor that needs a smile! I hope you enjoy them! The gift ideas to say hello PDF link is below. I buy the candy in bulk and separate them into sandwich bags and staple the saying onto the bag.
Gift ideas to say HELLO
#1 – Stopped to say AHOY!!
Who doesn't love cookies! Out of all of these, this one is the most expensive. These are a couple of dollars.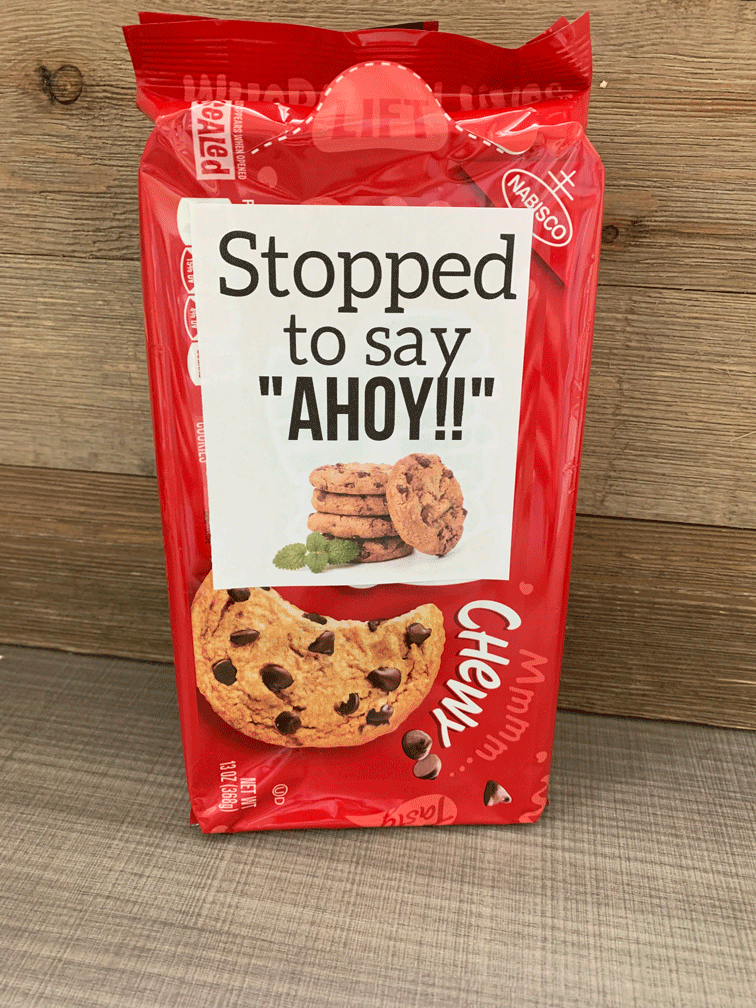 #2 – "DOVE" in to see how you are doing!
Who doesn't love chocolate?? This will make anyone feel special and would love a visit from you!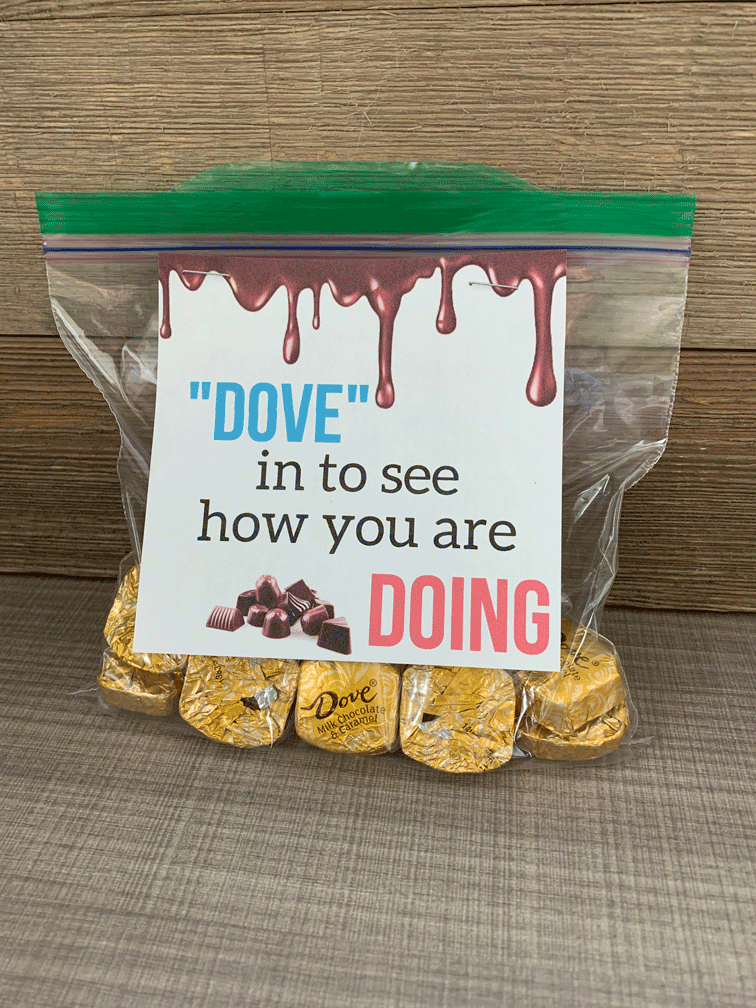 #3 – Just stoppin' by to get to know you "S'MORE".
Seriously?? Perfect summer gift that is a couple dollars that creates memories around a fire! Love this one!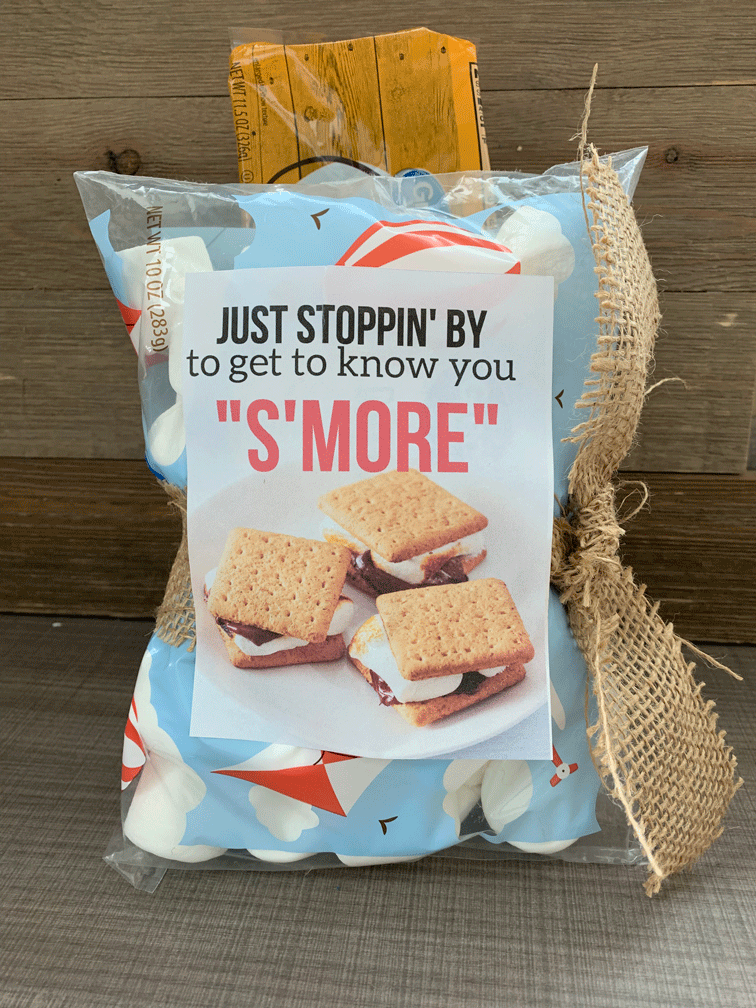 Here is a side picture of the cookies we put with it. Instead of doing graham crackers and chocolate bars, this is cheaper and easier to pack up. Either one would be super cute though!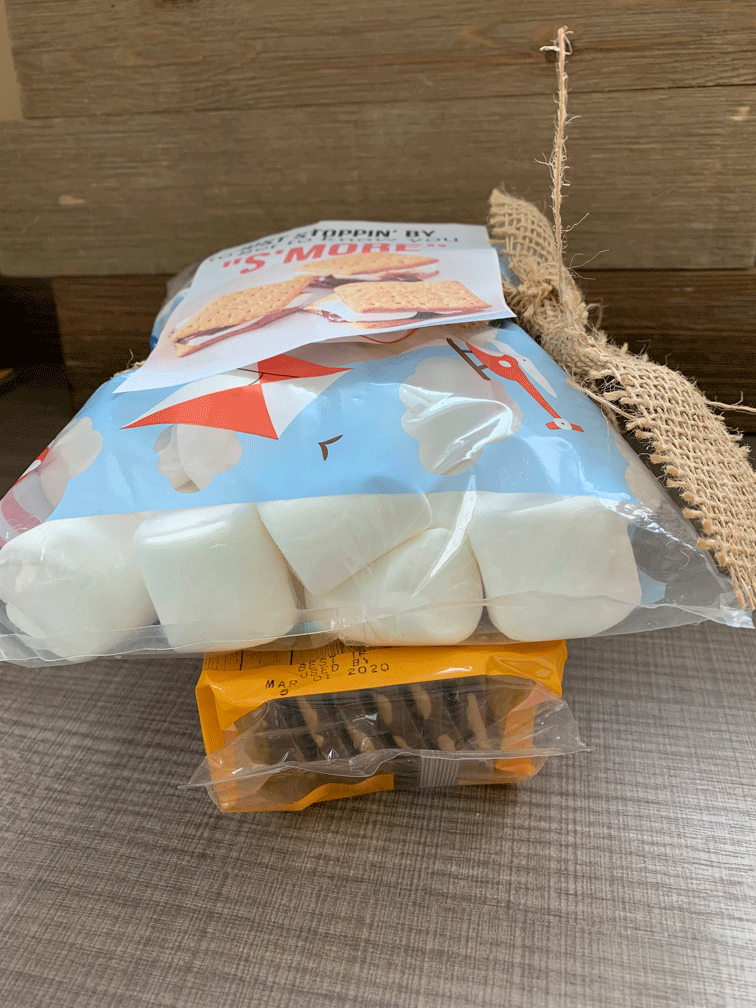 #5 – We choose to say "HI-CHEW" you!
This one makes me laugh every time I read it out loud. It is a sure winner to bring smiles all around, and who doesn't love hi-chews.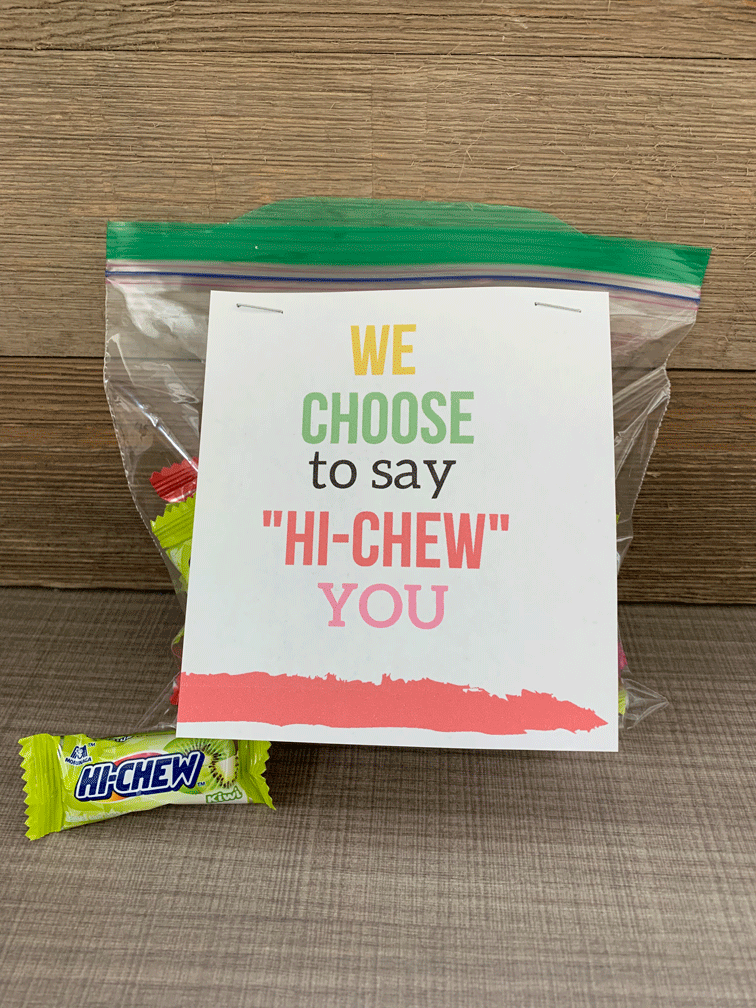 #5 – Thought we would "Loli 'POP'" in to share something sweet
This is perfect for families with kids. Super cute and fun!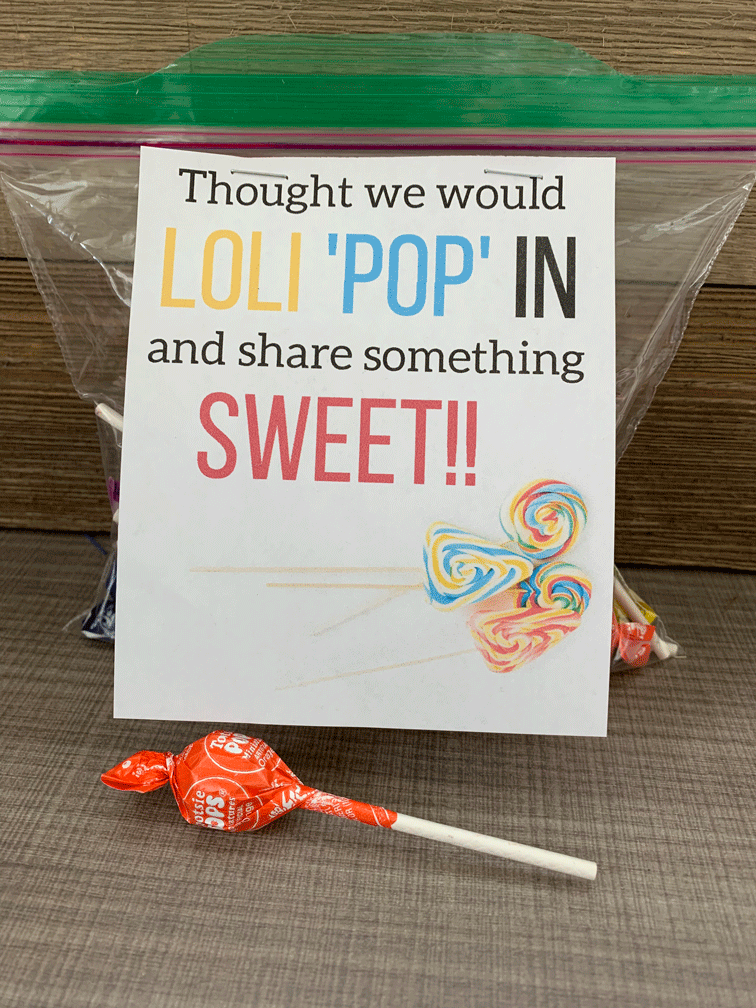 #6 – Just "POPPING" in to say HELLO
This would be my boys favorite! They love love love popcorn.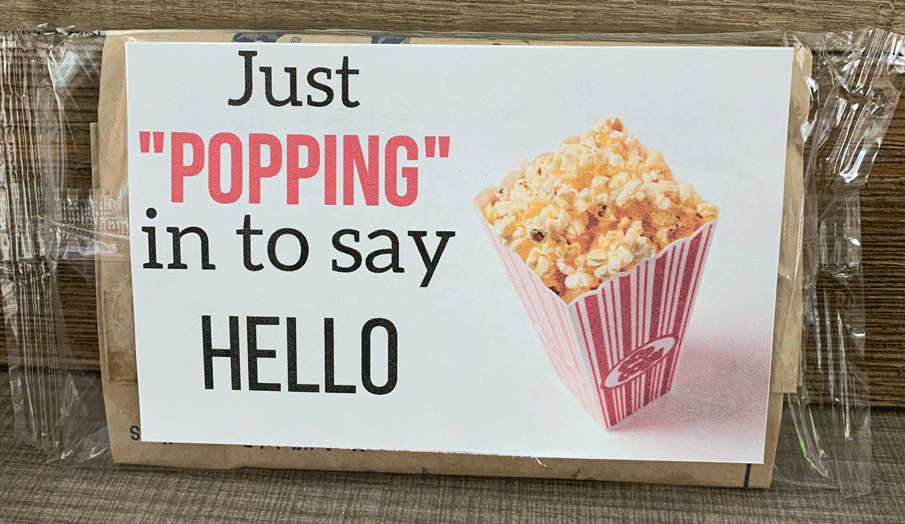 #6 – "ROLO" in to say hello
Simple and delicious! Need I say more?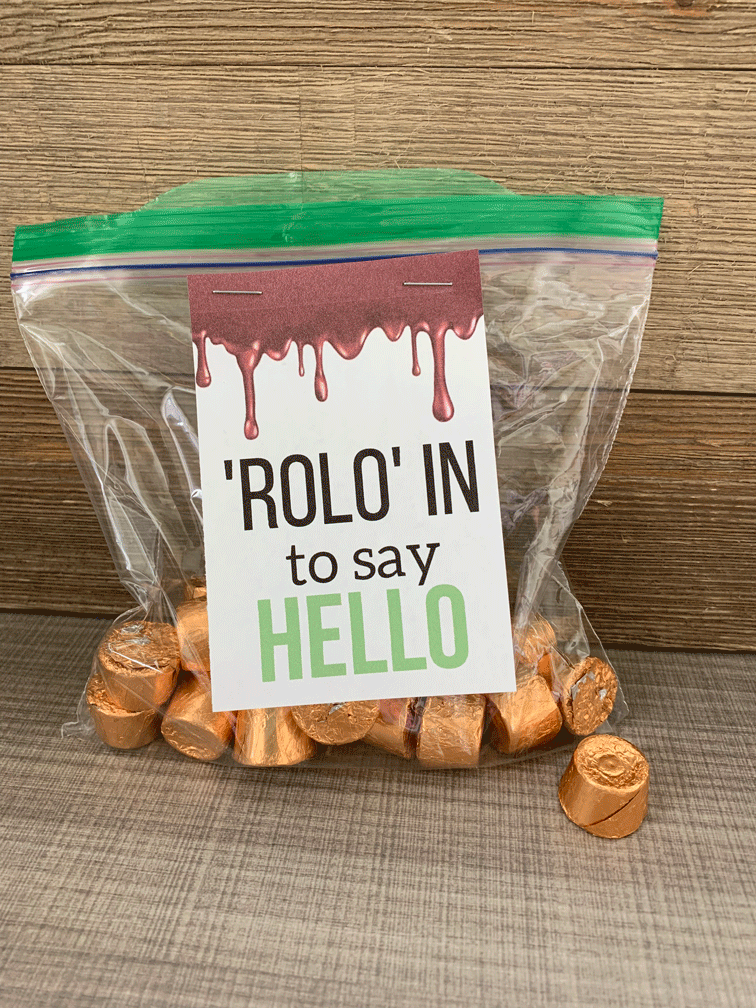 I hope you found one or more that you like!! You can print them out using the link below! I would love you to take a picture and tag me on Instagram over a @upliftingmayhem
Gifts to Say Hello FREE PRINTABLES
Enjoy and I hope some of these gift ideas to say hello will help in your endeavor to lift up the world around you one treat at a time.