I am the mom of a bunch of girls, so I have spent countless hours online looking for fun and affordable gifts to give them for their birthdays and Christmas, as well as gifts for their friend's birthdays. I usually let them choose one big item that they want (which they usually tell me about 6 months in advance 😉 ), and then I try to surprise them with a few other fun things that aren't quite so pricey. It is finding those things that can sometimes be a challenge. Let me save you some time searching and reading reviews by giving you a round-up of some of the best gift ideas I've found in my own search. (And remember, if you like something you find here, buy a few extra to have on hand when a friend's birthday comes up unexpectedly.)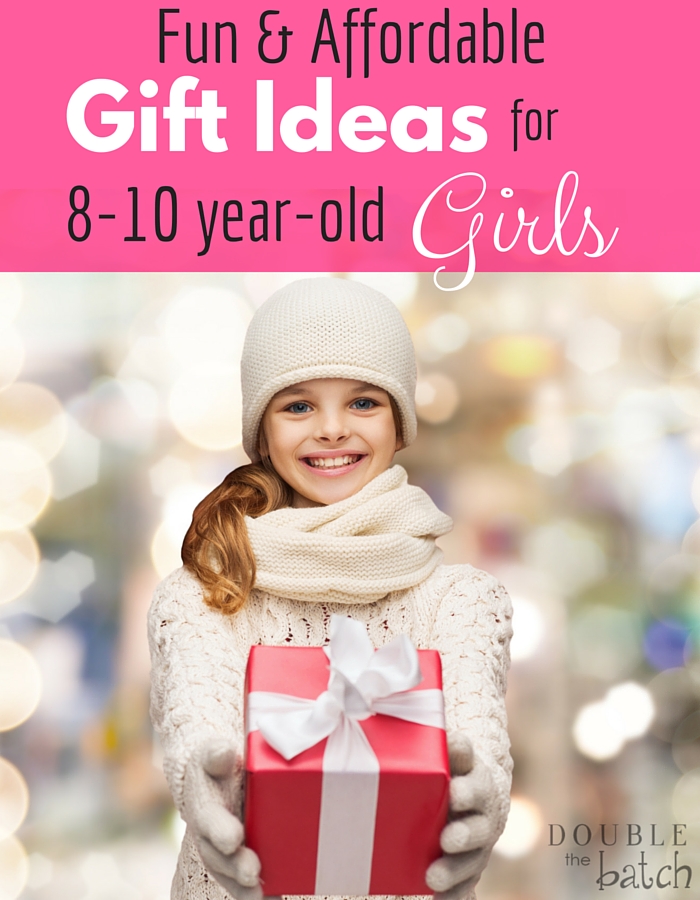 First, girls this age love to write about their lives, so journals and scrapbooks are always a big hit. The Doodle Diary , the American Girl Crafts Memory Book and Tear Up This Book! (a sticker, stencil, stationery, games, craft, doodle, and journal book for girls), and the It's My Life Scrapbook Kit look like a lot of fun. I have one daughter who is constantly writing and illustrating her own stories. Finish This Book by Keri Smith looked like a great fit for her. It allows the reader to go on special missions and complete the story that she starts for them.
Next, Arts and Crafts can be a sanity saver when your kids come to you with the inevitable "I'm bored!" complaint. Here are some good options to keep them busy and entertained. First, they can make cute Butterfly Necklaces or Fabulous Flowers Hair Accessories with these great kits from Creativity for Kids, or decorate their own purse with The Orb Factory Stick'n Style Crystal Clutch. You can't go wrong with a rubber band Bracelet Maker kit– (my girls are obsessed with making these.) And this Make Clay Charms set looks like fun!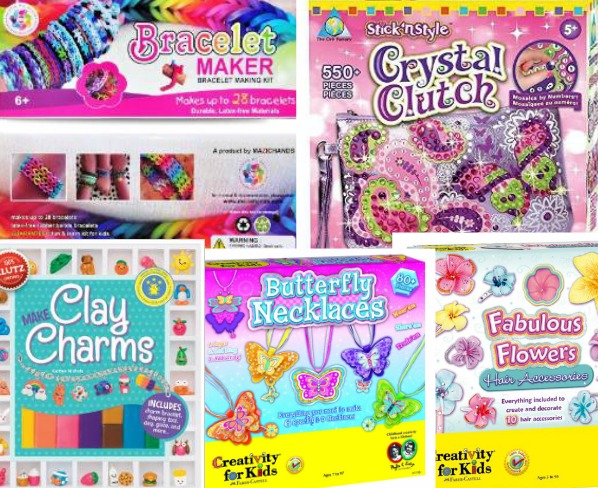 For your budding artist, check out this Big Art Set from Xonex and these great drawing tutorials I've linked below:
And then, of course, jewelry is always a safe bet with girls. I thought these glow-in-the-dark necklaces looked really cool (click on the image to find them on Amazon):

As well as these bracelets:
And these jewelry gift sets:
And naturally, she'll need a jewelry box to put all her new jewelry in, right? Here are a couple of cute options:

Movies always make great gifts, and I am particularly fond of the American Girls series of movies that bring to life the American Girl dolls that girls this age love. These are NOT animated movies. They feature a a girl, usually in the 9-12, age range overcoming some kind of life struggle. They are well done and each one teaches a valuable principle. These are great to have in your library for when your daughter wants to have some friends over for a movie night. A few of our favorites are Isabella Dances Into the Spotlight, McKenna Shoots for the Stars, and Chrissa Stands Strong.
Finally, for the daughter who loves a little pampering, this at home spa set is a fantastic gift that you and your daughter can enjoy together:

If your daughters are like mine and LOVE to play Pretend everything then you should definitely check out Learning Resources Pretend & Play Items.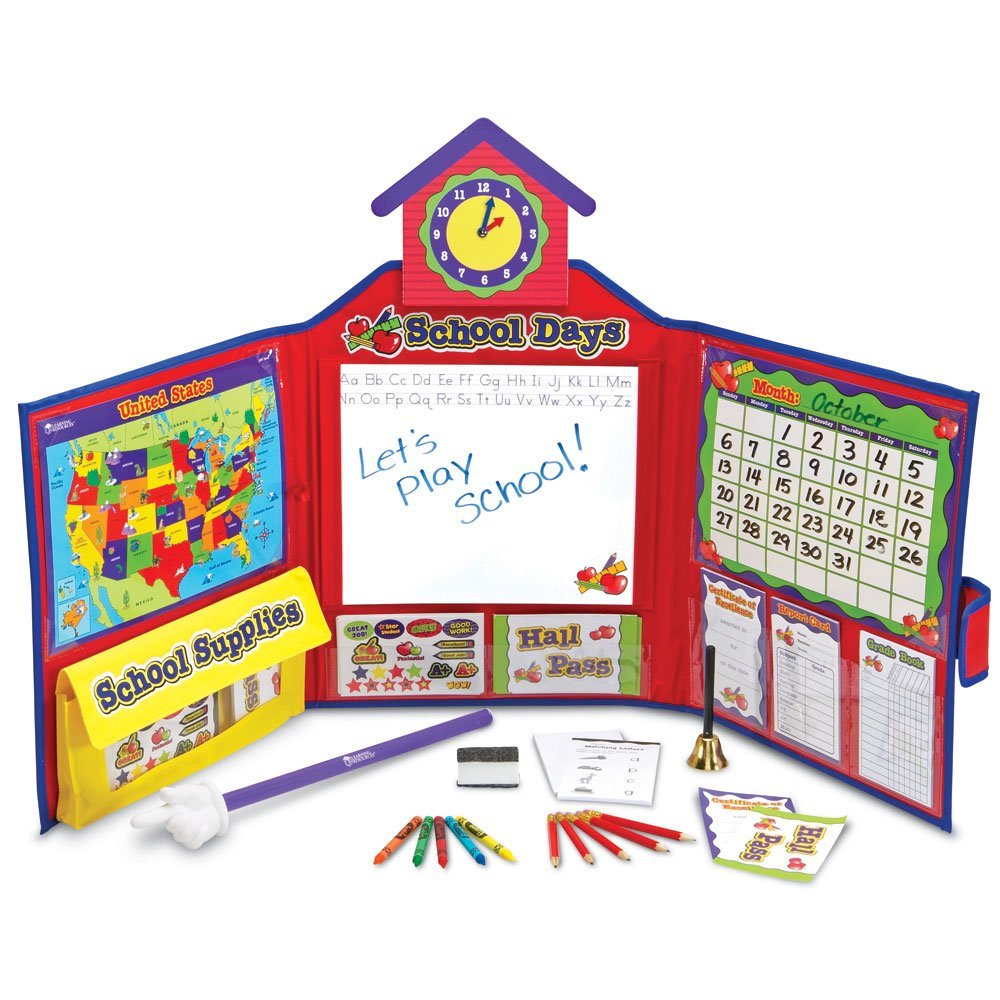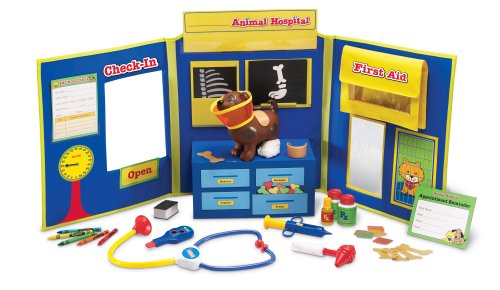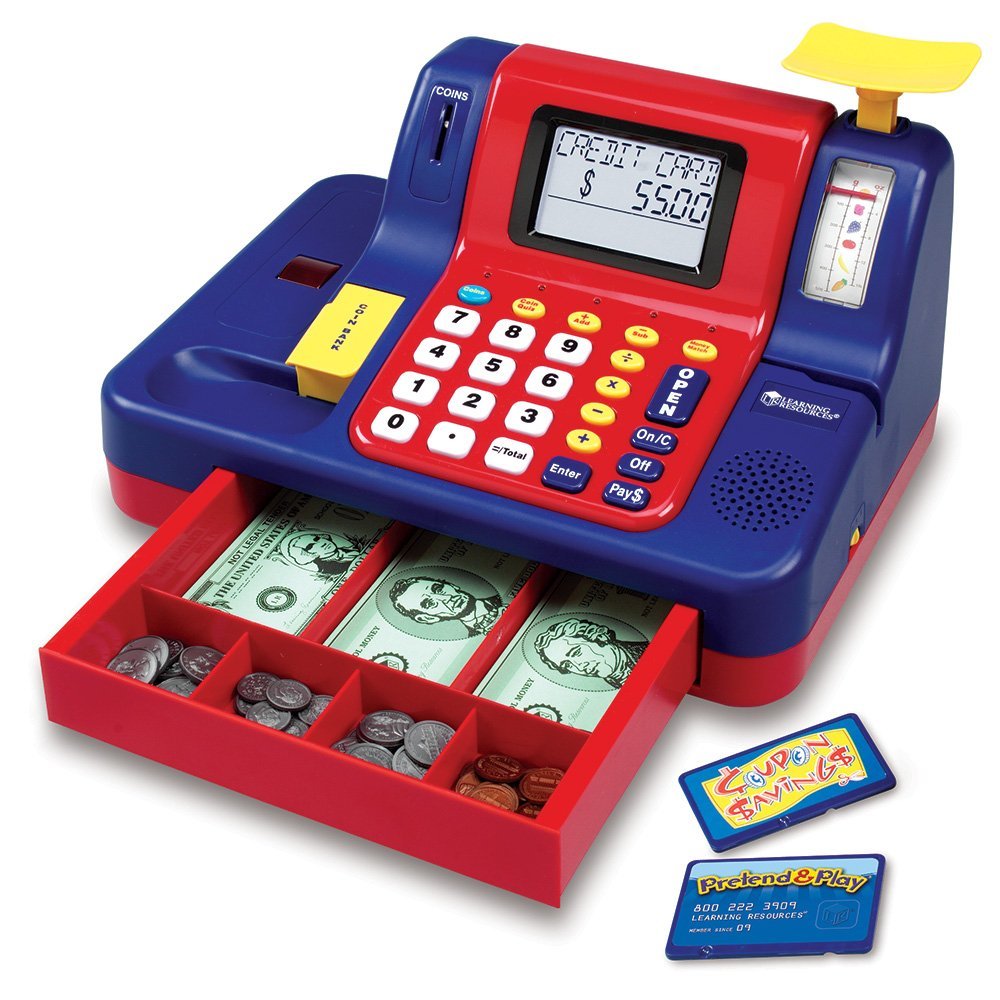 (If you haven't signed up for Ebates yet, make sure you do before you do all your online shopping so you can receive cash back from participating sites! Install the bookmark button on your browser and it will notify you when you are on a participating site.)
Add some of these gifts to the big item your daughter is asking for, and I think you will have a happy girl on your hands! Good Luck!