Everyone has a bucket of these stashed away in their home. You know what I'm talking about. Yep, your old electronics. I think I had about eight old cell phones alone, collecting dust. They are kind of like that old shirt in your closet, as much as you hate to admit it, you're never going to use it again. So, why not recycle them in a fun way that involves your kids too?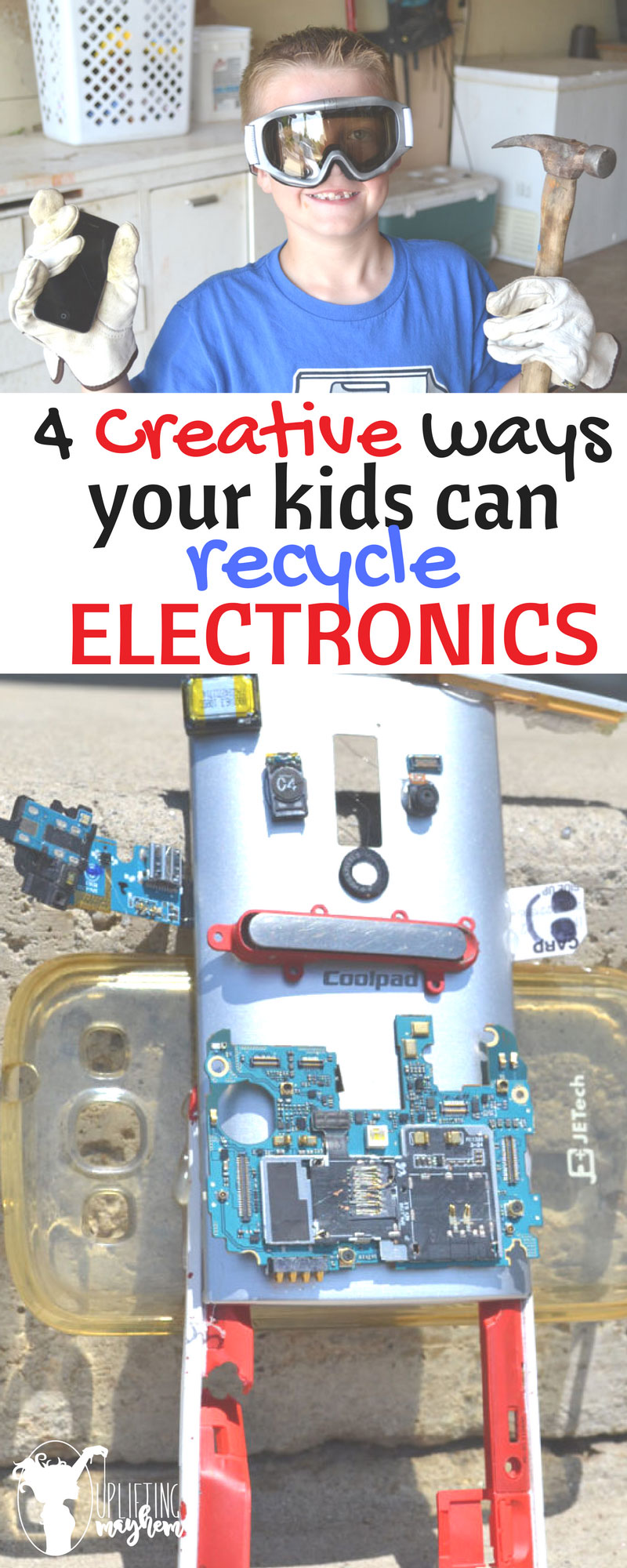 So, I did what any mom of four crazy boys would do, I pulled out the hammer. I'm not going to lie. I took a few swings at an old iphone myself and it felt good. But this post isn't about breaking things, it's about making things. So let's get started:
#1 Establish a electronics workspace
I love spare cell phone parts and tools strewn across my kitchen table all day (NOT). But in all honesty, I knew if I wanted to encourage my boys' creativity, they would need a permanent place to tinker with their electronics. My seven-year-old showed the most interest, so he made his own workbench. It was his space and he could leave a big mess if he wanted because it was out in the garage.
Once he knew this was his space, he just sat down and played. It was fun to watch him as he examined circuit boards and discovered treasures hidden inside these everyday items. If you don't have any old electronics, just buy an old radio or TV at a second hand store and let your kids go to town.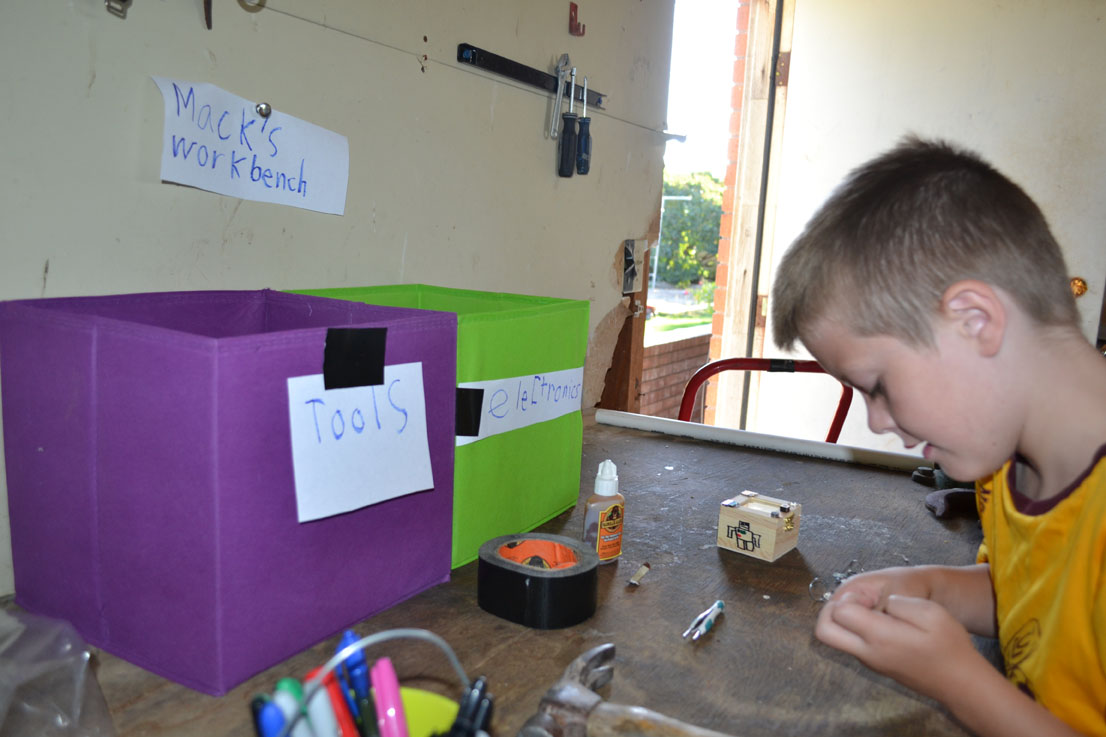 #2 Create an action figure
All you need for this project is a screw driver and some hot glue and your imagination. We took apart our old cell phones, so it was easier for me to unscrew the tiny screws. Then once I opened them up, the boys loved taking them apart. Each of them made their own creation completely different from each others'.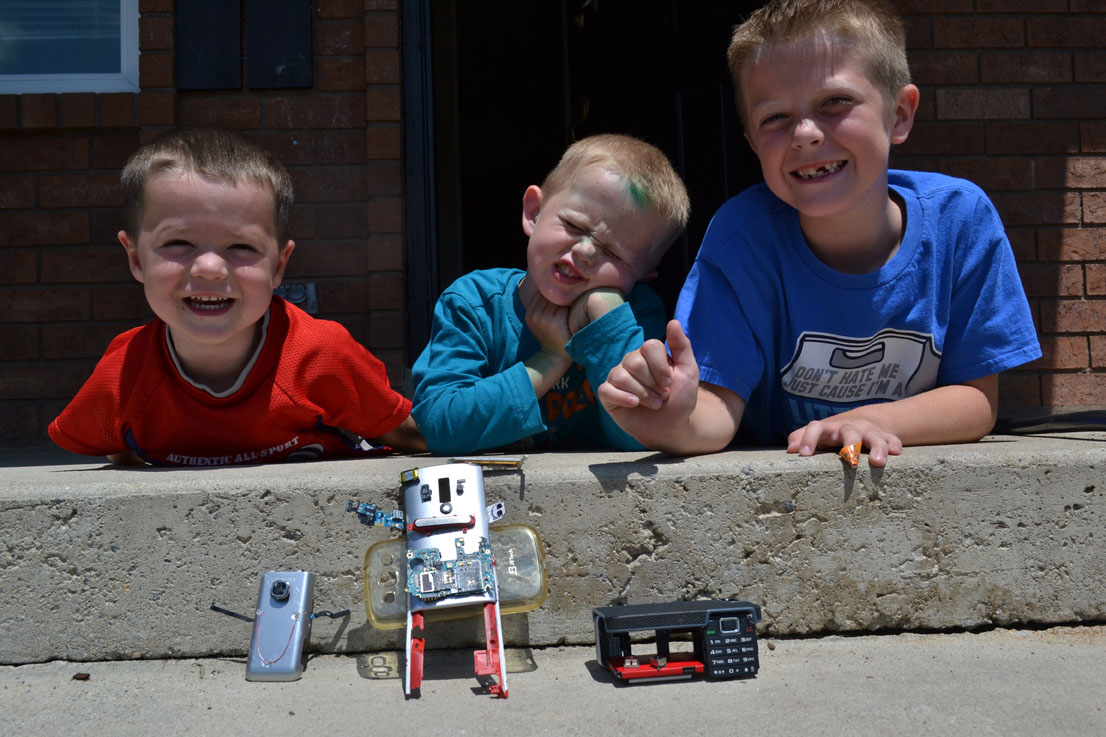 The best part about a project like this is that there are no rules. They can make whatever they want. Plus they are learning at the same time. After we were done, my oldest boys said, "I thought this was going to be really lame, but it actually turned out to be pretty fun." Well, I'll take that as a compliment.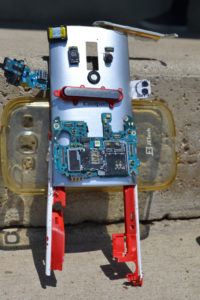 #3 Make a keychain or jewelry
This was my son's favorite item that he made out of our old electronics. It's the perfect gift for any occasion, because it's made with love (that sounds like a Hallmark card). I bought some simple metal blanks with holes. Then we just used hot glue to attach tiny cell phone parts to the blanks. They turned out really cool. You can make a keychain, broach, necklace or bracelet.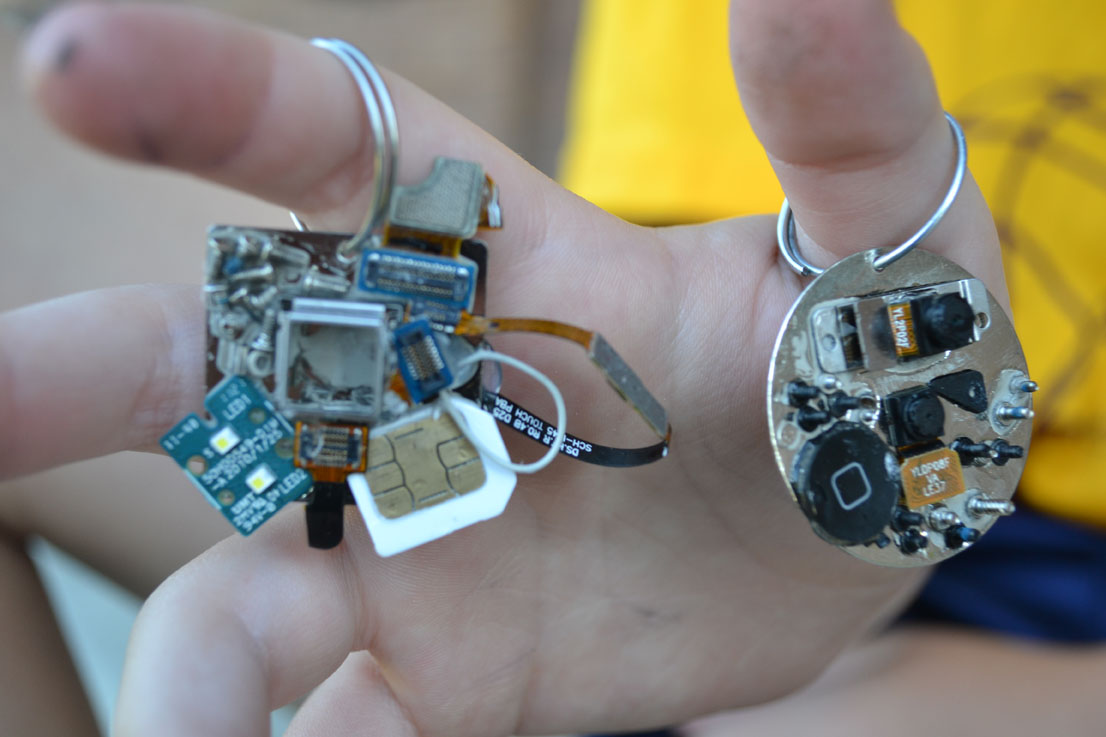 #4 Decorate a wood item
There are so many different unfinished wood items that you can use to decorate. My son chose a jewelry box and decked it out with some strategically placed old parts. You can also decorate a bird house, wooden cubes, frames, or cars. There are so many wood crafts for kids out there.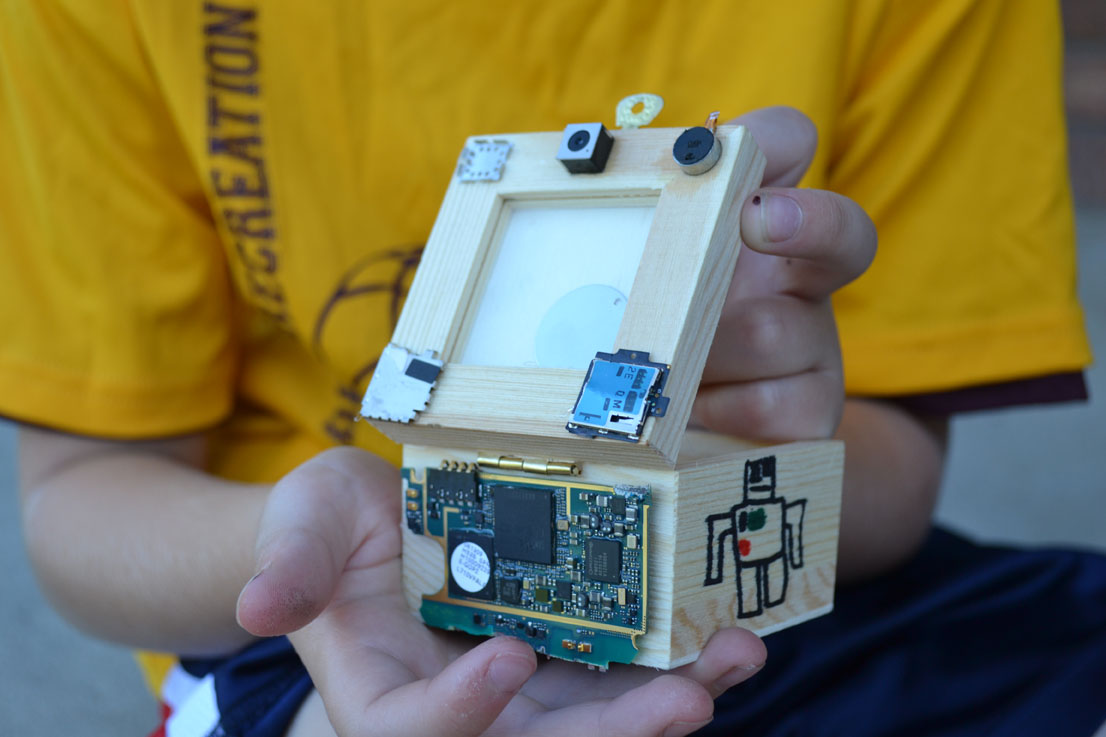 Important note: Do not allow your kids to take apart any electronics without adult supervision. Be safe and be smart. Perform all of these tasks at your own risk and use common sense. Unplug and cut the cords of all electronics before you start taking them apart and please use safety goggles. Keep an eye out for capacitors, which are devices used to store any electric charge. You can find them in laptops and other similar electronics.
Take advantage of e-waste recycling
If you have any electronics left over after you've had your fun, there are various resources available to recycle your old electronics properly. Sims Recycling Solutions, for example, provides options for electronics disposal in various states. The following electronic devices can be recycled:
Desktop/Laptop

Keyboard/Mouse

LCD Monitor/CRT Monitor

All-in-one/Inkjet/Laserjet Printer

Scanner/Facsimile

Audio and Stereo Equipmnet

Mobile Phone

TV/DVD/VCR
Do you have any creative ways to recycle your old electronics? Let us know in the comments below.