I've always thought there was something magical about planting a garden. You put a tiny seed in the ground and then, BAM! A few months later you have fresh fruits and veggies. It's amazing. So, I'm here to help you remember which seeds you planted where. Here are some super-cute, simple and affordable DIY garden labels.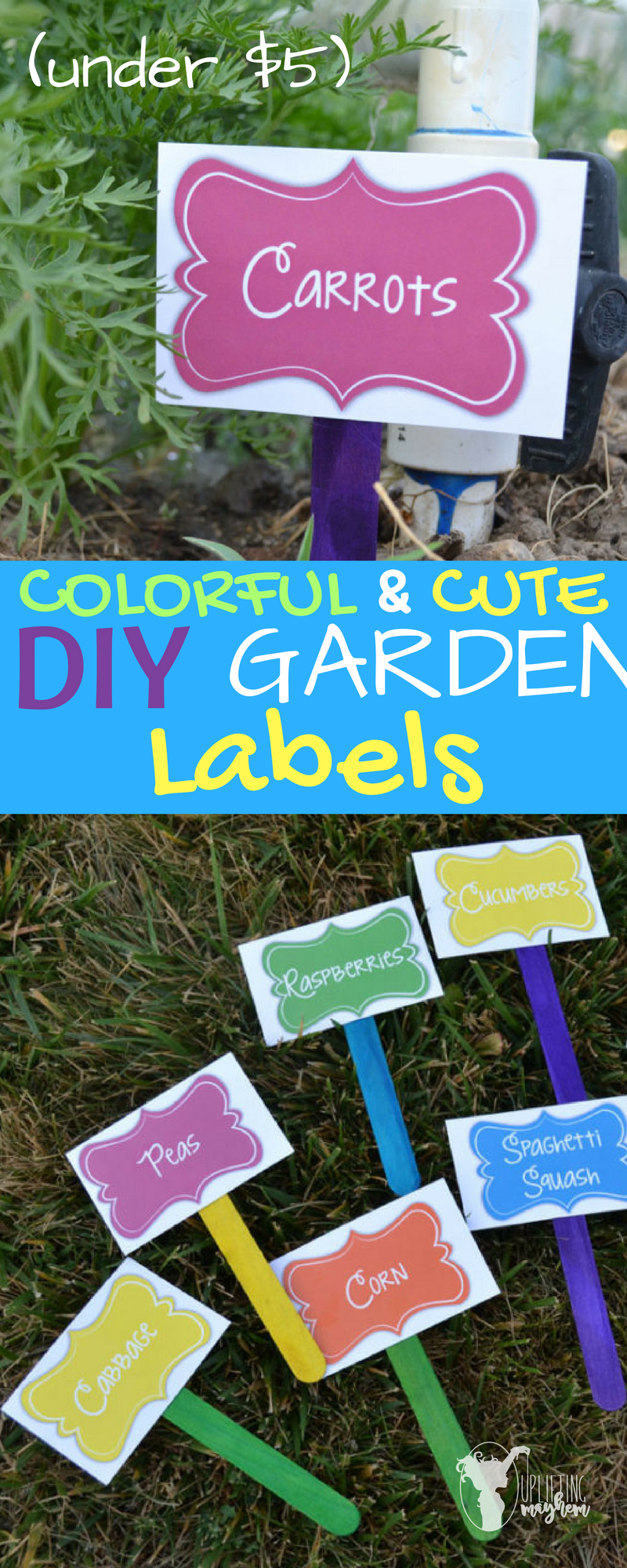 #1 Print and cut your labels
This is the easy part. Just email this PDF file: FREE PRINTABLE – Garden labels to your local copy store, (or print and laminate them yourselves if you have a laminator). Make sure you ask them to laminate each page or else they will get ruined in the rain. It only cost me $4 to print and laminate four pages. Also, try having them printed on cardstock so they are a bit more sturdy. Then simply cut them out using scissors or a paper cutter. If you're really ambitious, you can cut them out to the shape on the card.

#2 Assemble and glue the labels
The fun part about these garden labels is they are so colorful! I purchased a package of jumbo craft sticks and mixed and matched them with the labels. Plus they are soooooooo easy to make.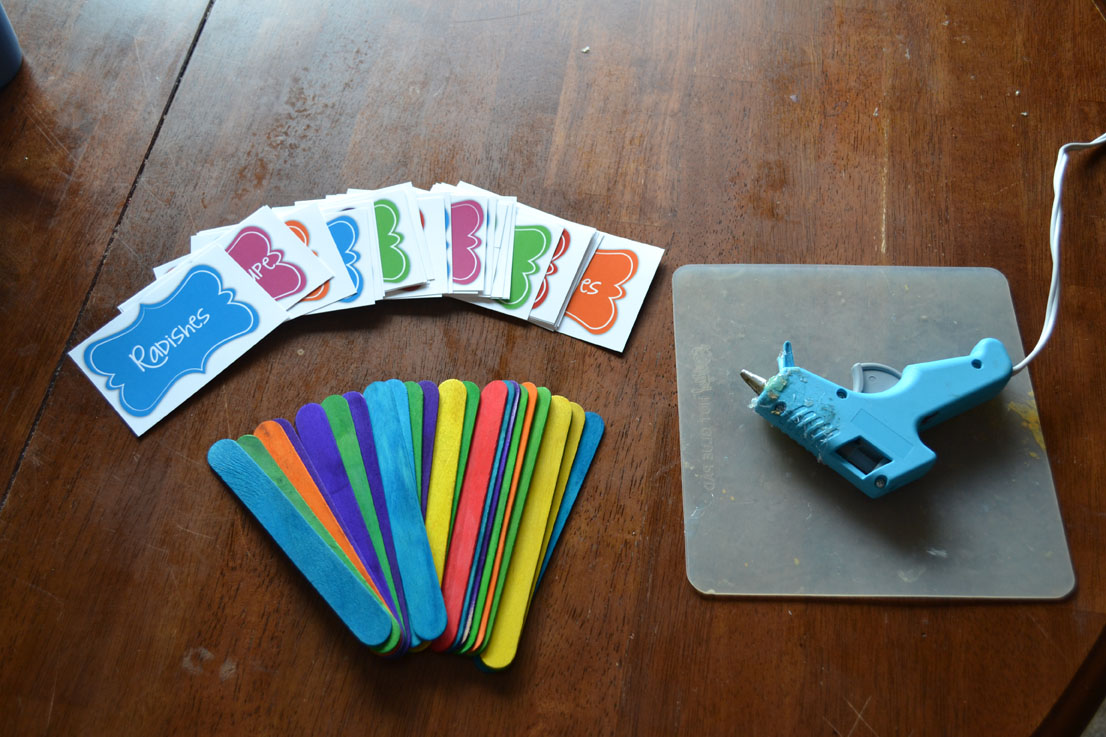 Just put about an inch of glue on the end of a craft stick and glue it to the back of one of the labels. That's it! I didn't have any labels with herbs on them. So, feel free to write an additional ones on the blank labels.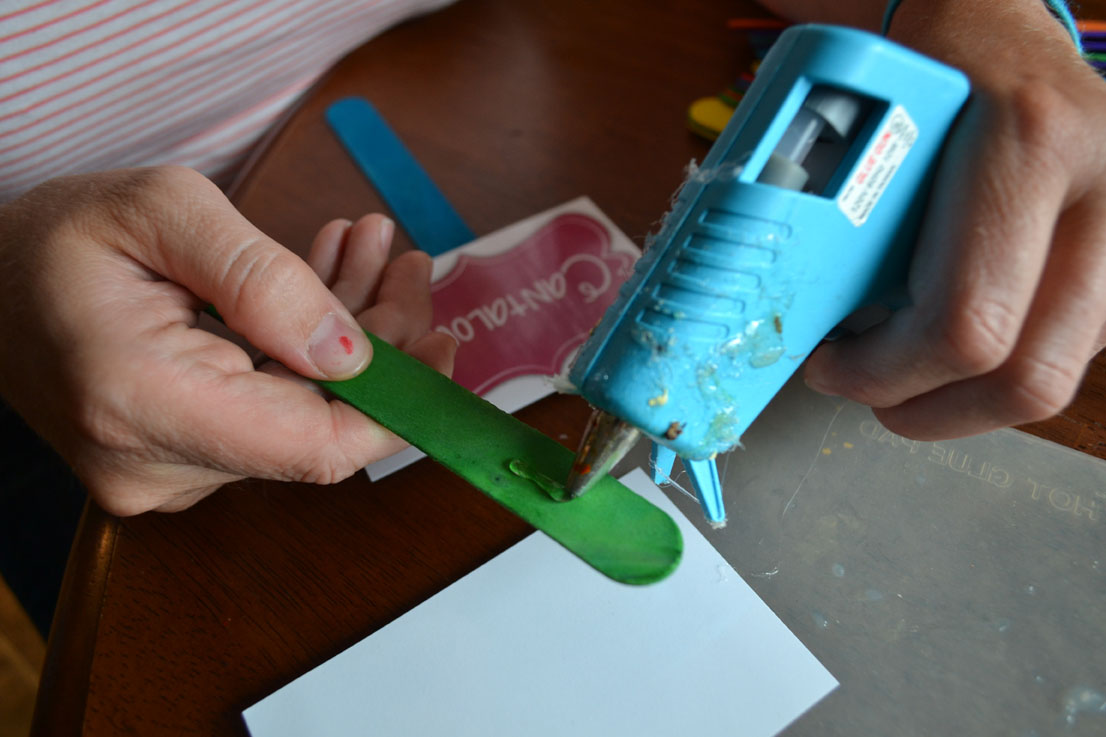 #3 Place the labels in your garden
Yep, you're already to the final step. It's that easy. Just push the craft sticks a couple inches into the ground next to each vegetable in your garden and enjoy. These labels are especially helpful when you first plant your garden. Sometimes I forget where I planted everything. This makes it simple and easy. Plus, when family and friends come to visit, it's fun for them to see all the beautiful veggies you have planted in your garden.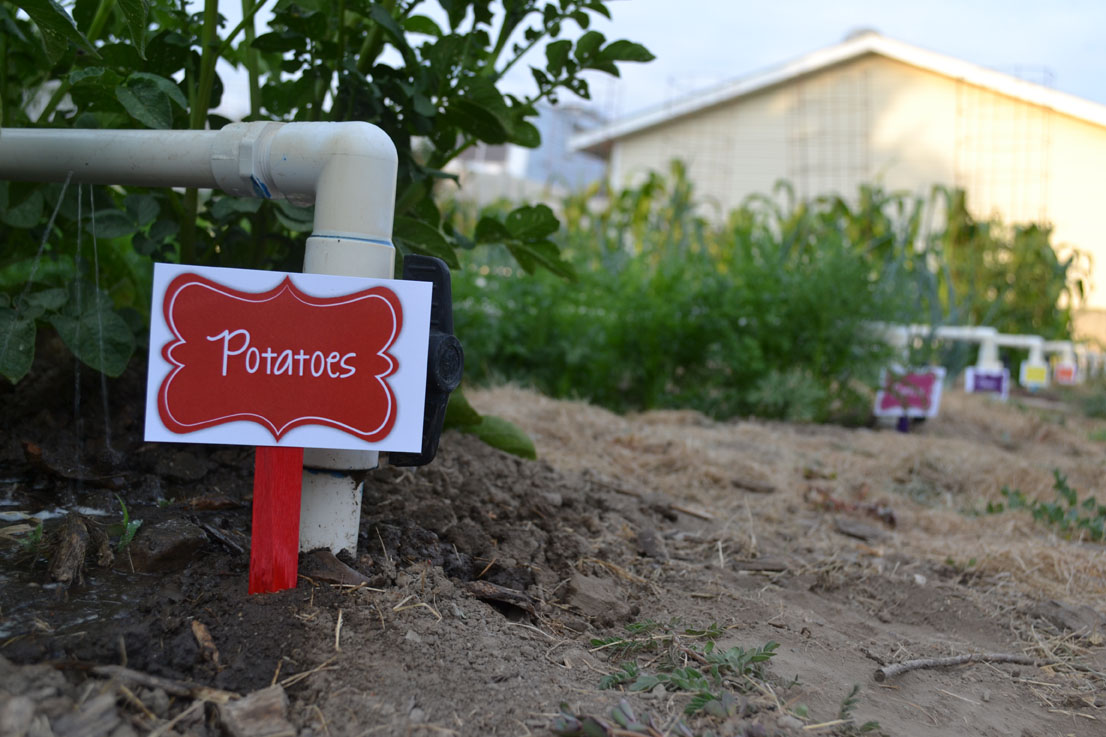 I hope you enjoy this colorful addition to your backyard garden. Feel free to print and share these labels with your family and friends: FREE PRINTABLE – Garden labels
What other creative garden labels have you done? Leave your comments below.