This post was sponsored by Hasbro as part of an Influencer Activation for Influence Central. I received a complimentary product to facilitate my review
The first time I saw a video of a family playing the game, Pie Face, I was hooked. I knew my kids would absolutely love this game. I was excited to get this opportunity to review Pie Face as I knew it would be a hit! The moment it arrived in the mail, my kids were excited. They begged me countless times EVERY day until I finally told them we could play.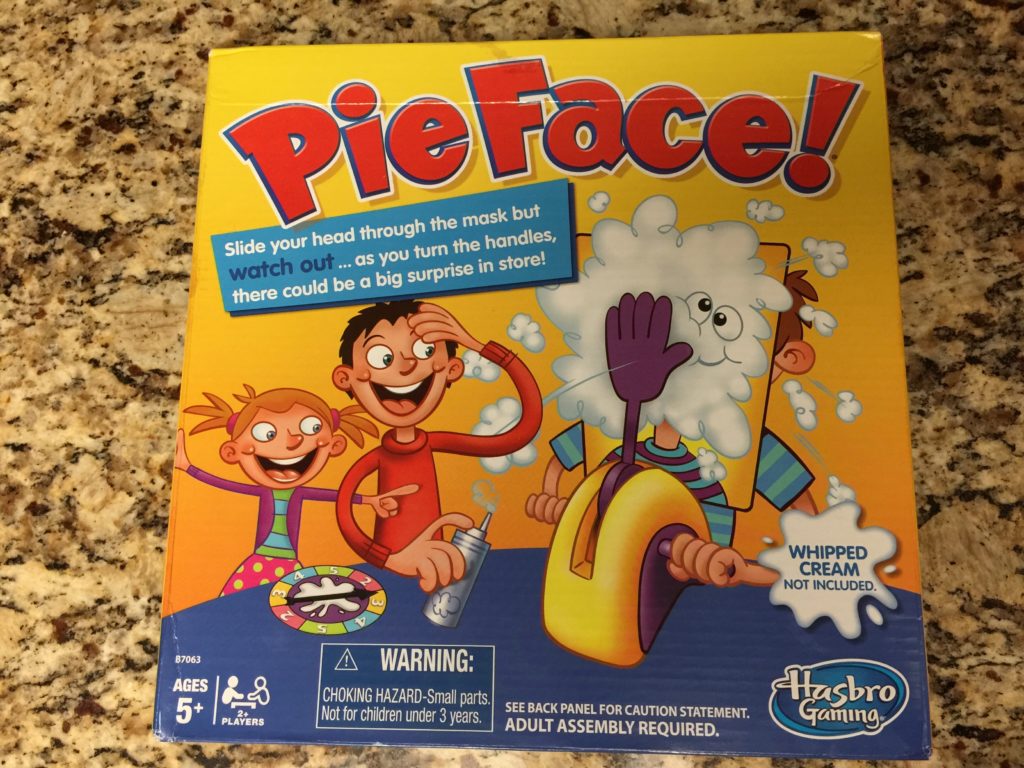 They were so anxious, they didn't even want to wait for the whipped cream, but play it with the sponge instead. I insisted that we were DEFINITELY using whipped cream. As you can see from the video below, we had a blast playing Pie Face as a family. This was probably the most fun we've had playing a game all year. The greatest part…it's so SIMPLE! Who knew that cranking a small bar in the anticipation of getting "creamed" could be so much fun!

In my opinion, the best family memories are the ones like these, where good old-fashioned laughing is involved and everyone is excited to just be together and have fun! We showed this video and a few others we took to my dad and he laughed so hard he cried. He then immediately wanted to share the videos with others. I'm pretty sure he's already got Pie Face on his Christmas list so we can play it at our next family party this year. When everyone gets tired of getting "creamed" there is also a small sponge you can get wet and use instead. If I had let them, I think my kids would have kept playing this all night. The great thing is, the number of cranks till you get "creamed" is different every time, so you just never know who's gonna get it!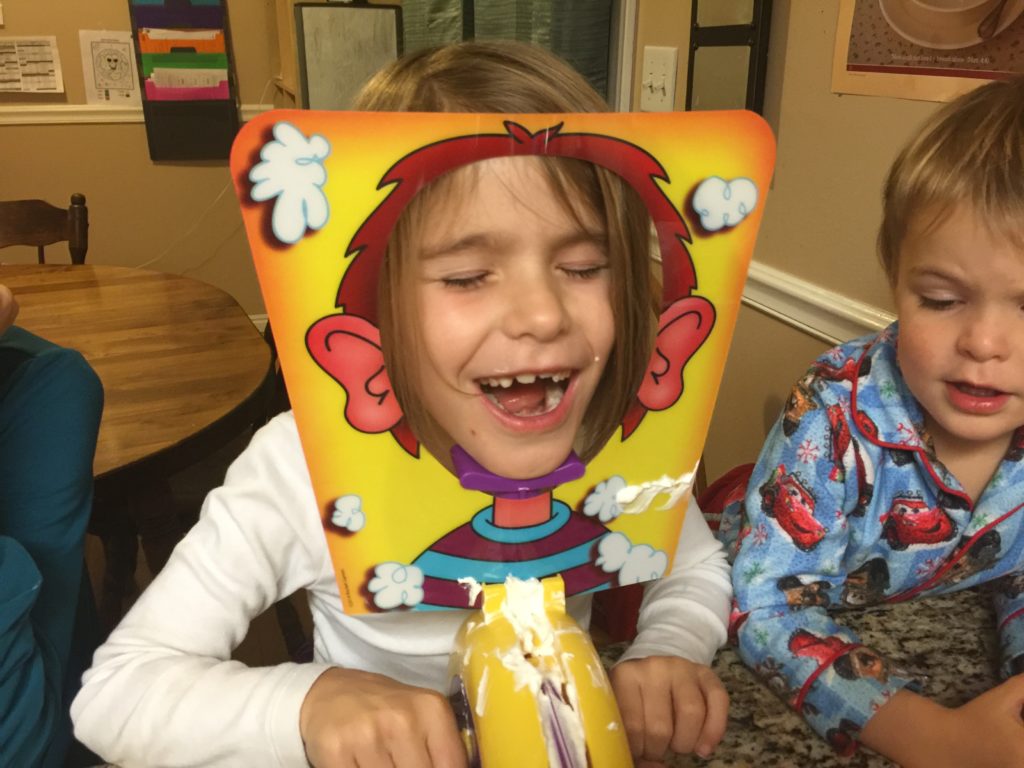 My daughter finally wised up toward the end of playing and opened wide so she could catch the whipped cream in her mouth. Little Stinker!
Create a fun memory with your family this year and get your Pie Face on!! Pie Face can be found in the Hasbro Toy shop HERE.