There are two things my husband and I favor this time of year. For him, it's eggnog. For me, it's pumpkin. As soon as the first signs of Fall appear, our fridge is stocked with eggnog and our home is smelling like my favorite pumpkin spice candle. I don't know how to explain it but our home just doesn't feel like its Autumn until both of those are here. It really gets us in the mood for the holidays.
Though we've been married for almost three years now and have a little one year old, we still like to think we're newlyweds. Maybe because it gives us an excuse to eat simple. I somehow think that once we've been married 15+ years and have several kids running around that I'll have to get real serious with my cooking. HA! Anyway, for now, we are perfectly happy with recipes that call for 5 or less ingredients.
One of my favorite go to ingredients is General Mills® Pillsbury Grands!®, Crescents®, or Sweet Rolls®. We almost always pick one of these up at Walmart each time we're there so that we can have an easy meal if we need one. Each of these seriously make my meals easy breezy. I love stuffing the Grands!® and Crescents® with whatever the heck I want and turning it into a delicious meal. With it being fall though, I decided to try something a little different that went a long with the season and upcoming holidays. I had just put my little man to bed and was craving something sweet. Breakfast for dinner perhaps? I had some of the Pillsbury Grands!® in my fridge and decided to make waffles out of those. I knew there was eggnog in the fridge so I thought I'd make a syrup of it and then I remembered my husband had bought the Pumpkin Spice Eggnog this time around. Perfect. Our two favorite things. And thus was concocted Pillsbury Waffles with Pumpkin Spice Eggnog Syrup. I love that the waffles were just 1 ingredient and that the syrup is mostly made up of things you already have in your cupboards. I made mine with the Pillsbury Grands!® but I think I would like them even better with the Cinnamon they have in their Sweet Rolls® so my recipe will call for either. I ate it as a waffle with whipped cream on top (delish!) but I also cut them into strips and a poured a dipping sauce for my husband to enjoy while he worked.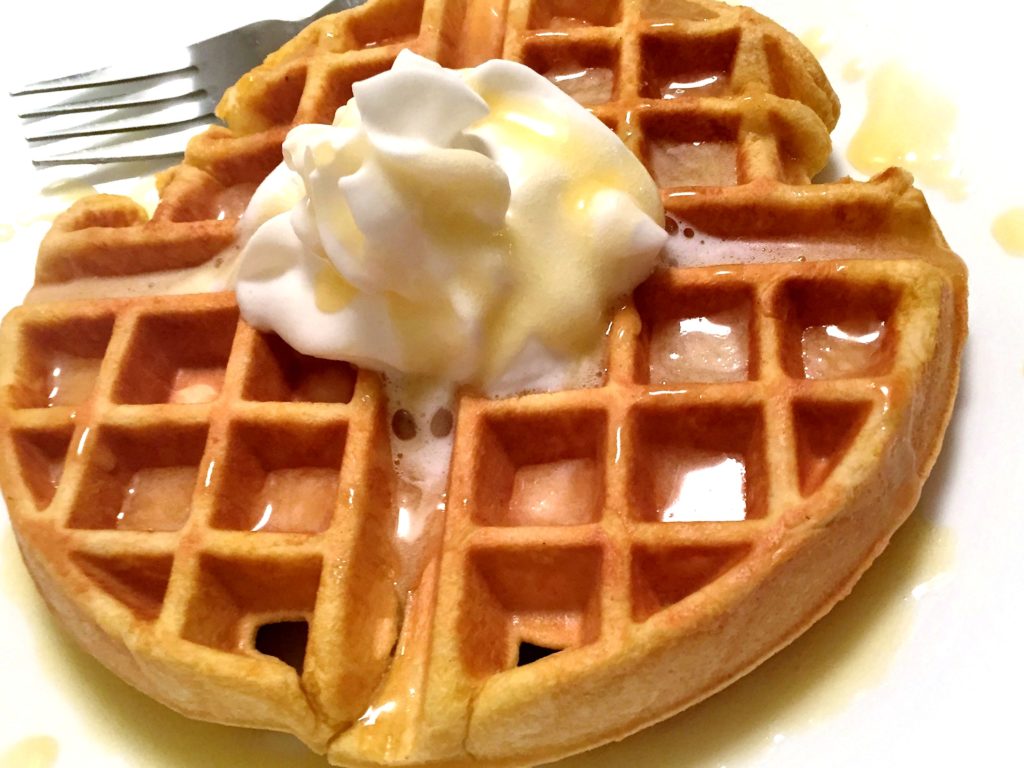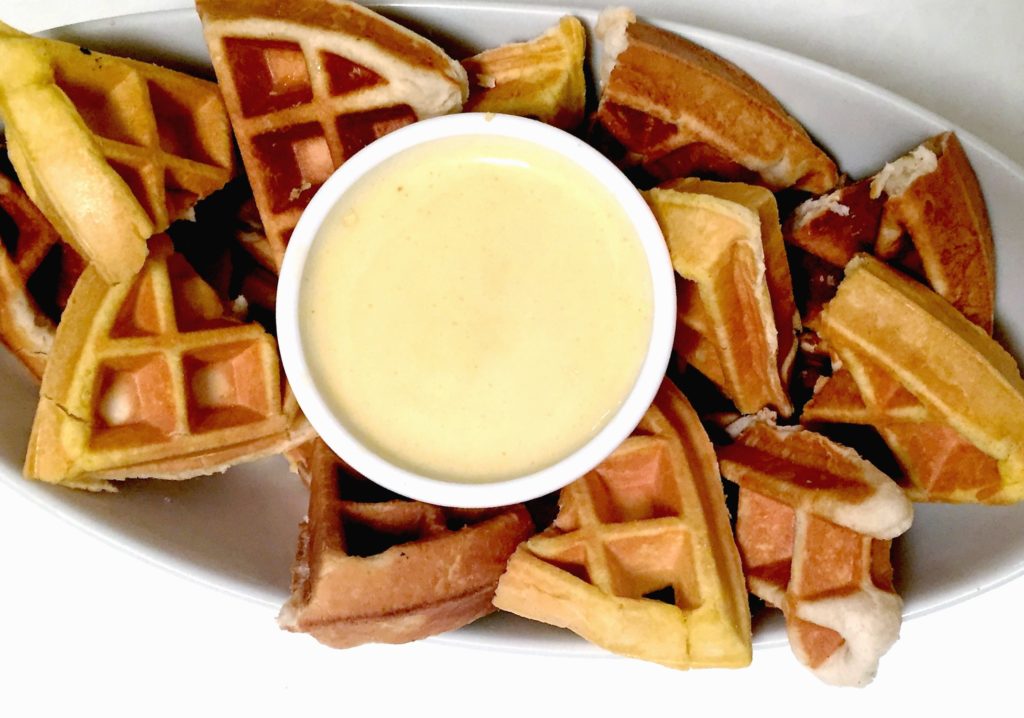 Ingredients
Waffles:
Pillsbury Grands!® or Sweet Rolls®
Syrup:
1 cube of butter
*3/4 Cup Pumpkin Spice Eggnog
1 Cup Sugar
1 tsp Vanilla
1 tsp Baking Soda
*You can replace this with any flavor of Eggnog you feel like (Pumpkin, Peppermint, Original, etc. . .)
Instructions
Spray your waffle iron and stick 3 of the Grands!® or 4 of the Sweet Rolls® and let cook.
Meanwhile bring Butter, Eggnog, and Sugar to a boil in large saucepan, stirring occasionally. (make sure your pan isn't too small because the baking soda expands the syrup). Once it's boiling, add your vanilla and baking soda and remove from burner. TA-DA! The yummiest holiday syrup you've ever tasted. 😉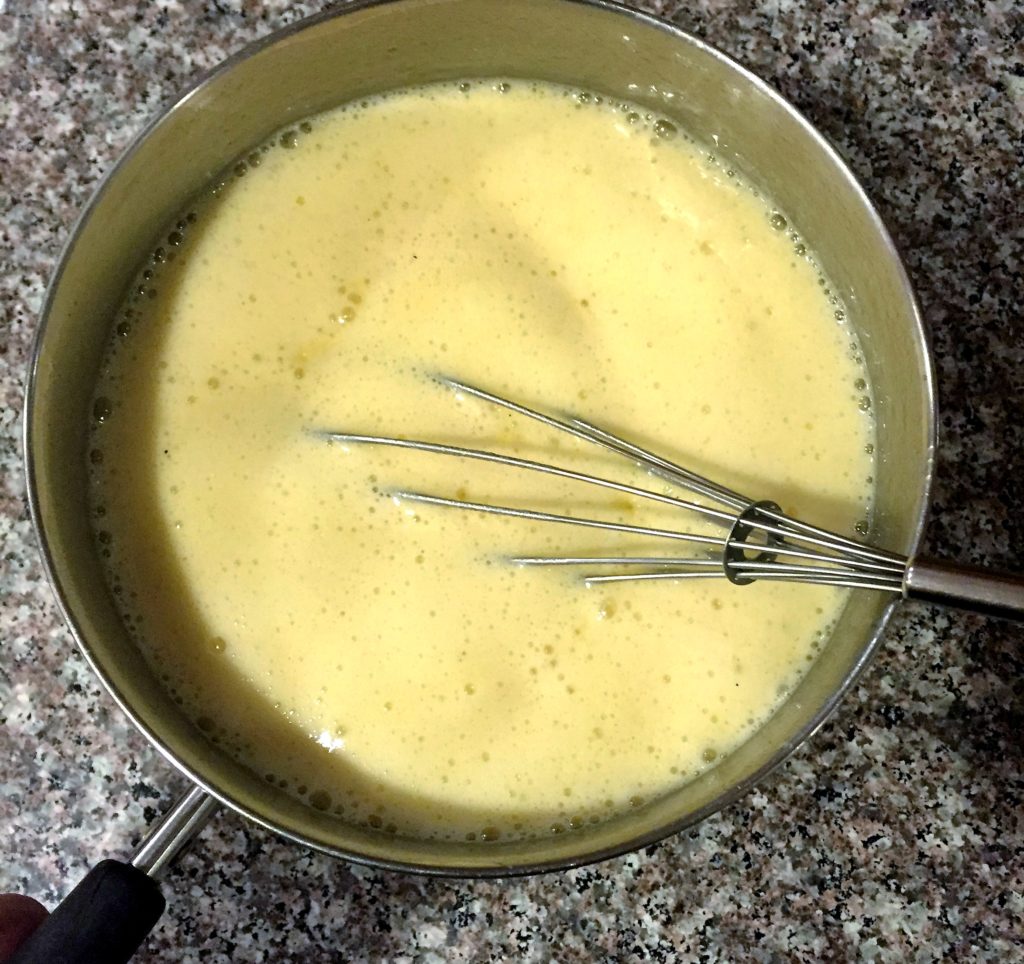 What is your favorite holiday tradition? #warmtraditions
This is a sponsored conversation written by me on behalf of Pillsbury. The opinions and text are all mine.