We all know what an advent calendar can do to increase the magic of the Christmas Season! I am so excited for Christmas I can barely stand it! It's only November 1st and it's taking everything inside of me not to pull out my Christmas tree and jam out to Christmas tunes (you can proceed to throw rocks at me now you avid no-Christmas-until-after-Thanksgiving fans!)
I used to be a strict no-Christmas-until-after-Thanksgiving person myself ya know, (maybe because my roommate listened to Christmas music all year round) but something has changed within me since I got married. I'm beginning to think the two holidays can work together: gratitude, the birth of our Savior, traditions, and time with family.
Love it!
Anyway, amidst my Christmas dreaming, I came across some spectacular DIY advent calendars!! I'm trying to pretend I'm going to be somewhat crafty this season and my goal is to make one of these that we can begin starting December 1st! See, now aren't you glad I'm posting this now so that you have time to actually make one of these awesome countdowns before December rolls around??
If you want to come back and refer to these later, go ahead and pin the picture below!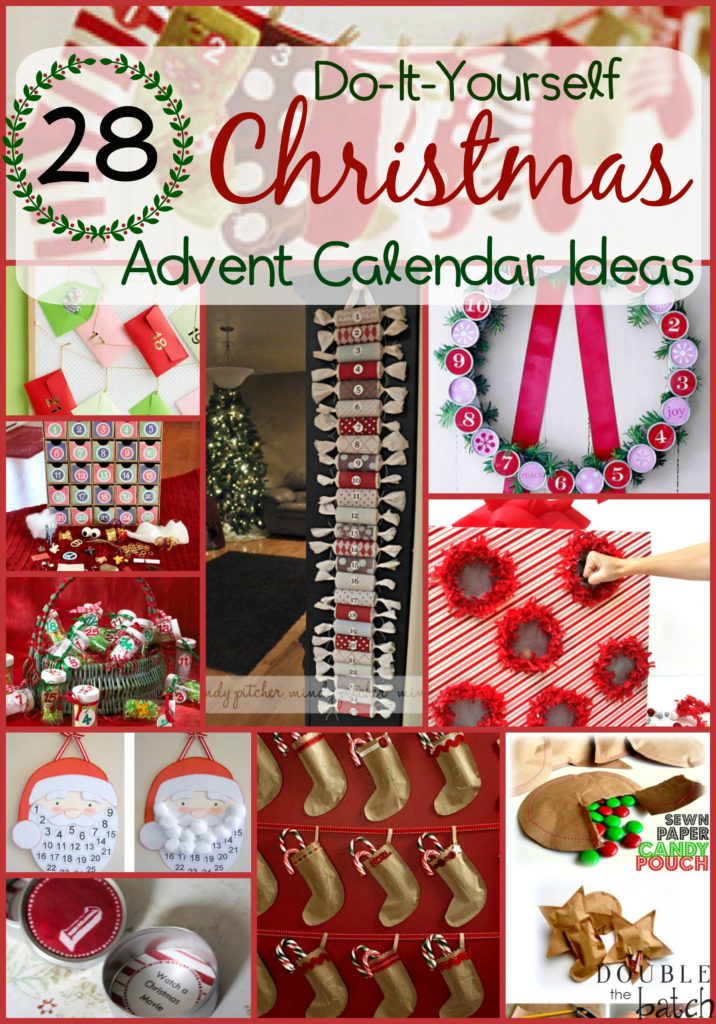 HERE ARE 28 IDEAS FOR YOUR NEXT ADVENT CALENDAR
This one comes with a free printable and tutorial

25 Days of Service (like singing carols to neighbors,helping out at homeless shelter, etc…)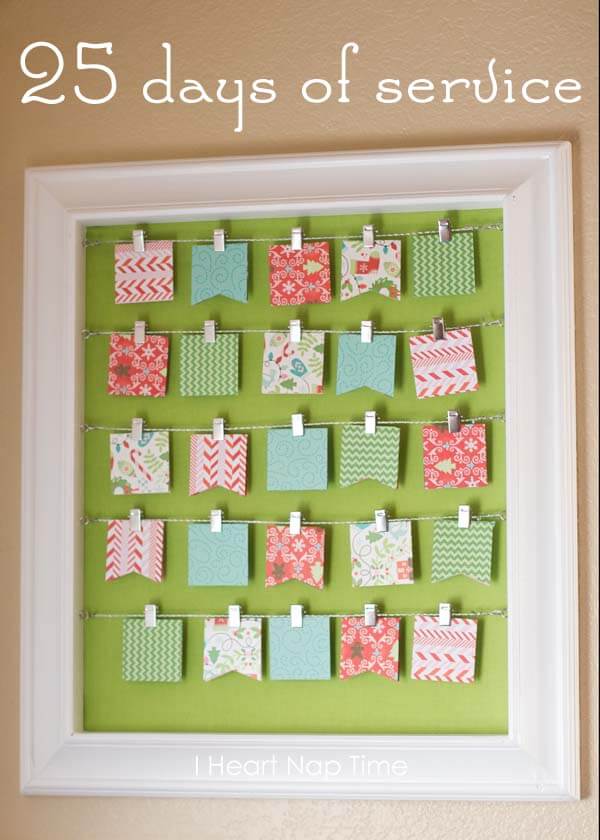 Punch Box Calendar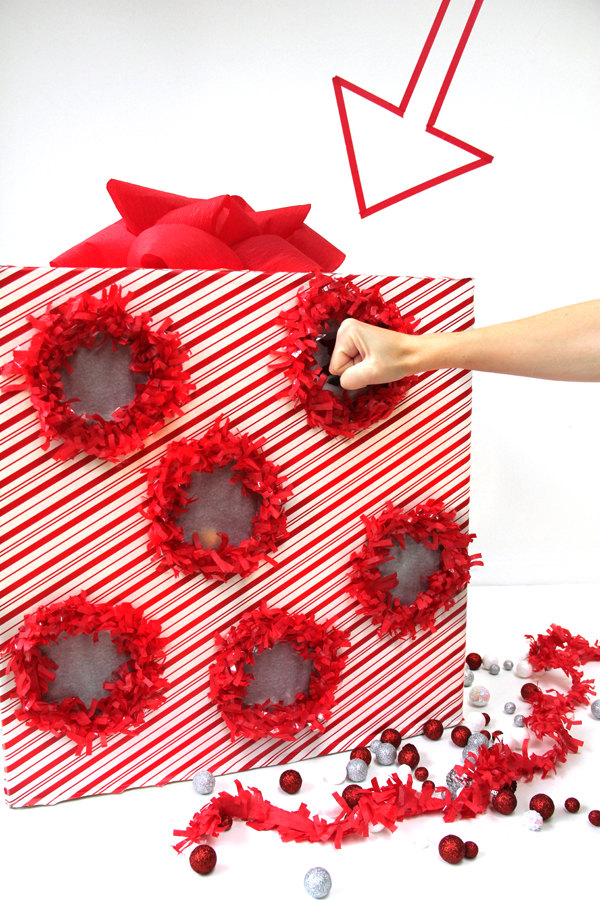 Hanging Fabric Christmas Tree & Ornaments

Elf Tubes (made with toilet paper rolls)

"Tis the Season for Christ"

Santa's Beard Advent Calendar by Oopsey Daisy

Chain Link Advent Calendar

Hanging Christmas Stockings Countdown by Martha Stewart
Nativity Advent Calendar by The Craft Patch (Pattern & Tutorial)
Popsicle Stick Advent Activity Ideas by Mess for Less

Advent Calendar Cards Printables by Idealistic Mom

Christmas Scrapbook Paper Pocket Advent Calendar

Story of Christmas Advent Calendar Tutorial
(I love this one! You have a small item in each box that contributes to the Nativity Story)

DIY Jewelry Box Advent by The Pretty Bee

Envelope Advent

Christmas Wreath Countdown

"Open Sesame" Jar

Cupcake Pan by The Stamp Doc

Clothespin Christmas Tree

Trimming Santa's Beard Countdown

Names of the Savior Ornaments
(I love this one as well! Ornament for every day leading up to Christmas that has a scripture inside)

Sewn Paper Treat Bags

Toilet Paper Roll Poppers

Craft Paper Stockings

Advent Calendar Ideas

Another fun Santa Beard one!
25 Children's Christmas Books (Open one up every night leading up to Christmas!)