Planning a Disneyland trip?
Ah, Disneyland. The Disneyland Resort has to be one of my favorite spots to take my family on vacation, but you've gotta master these Disneyland Time Saving tricks if you truly want to keep everyone happy and the magic alive (also see our 7 Ways to Do Disneyland on a Budget and road trip travel binder). Our only other tip before we dive into time-saving tips, is to book through Get Away Today. After doing Disneyland both with and without them, we will always use them from here on out. They have Best Price Guarantee, and because they specialize in Disneyland trips, they have access to deal that the general public does not. They are simply amazing to book a trip with. (added tip: You can also use promo code Uplifting10 to get an additional $10 off your Southern California vacation package).
Disneyland Time Saving Tricks: Get the Most out of your Disneyland trip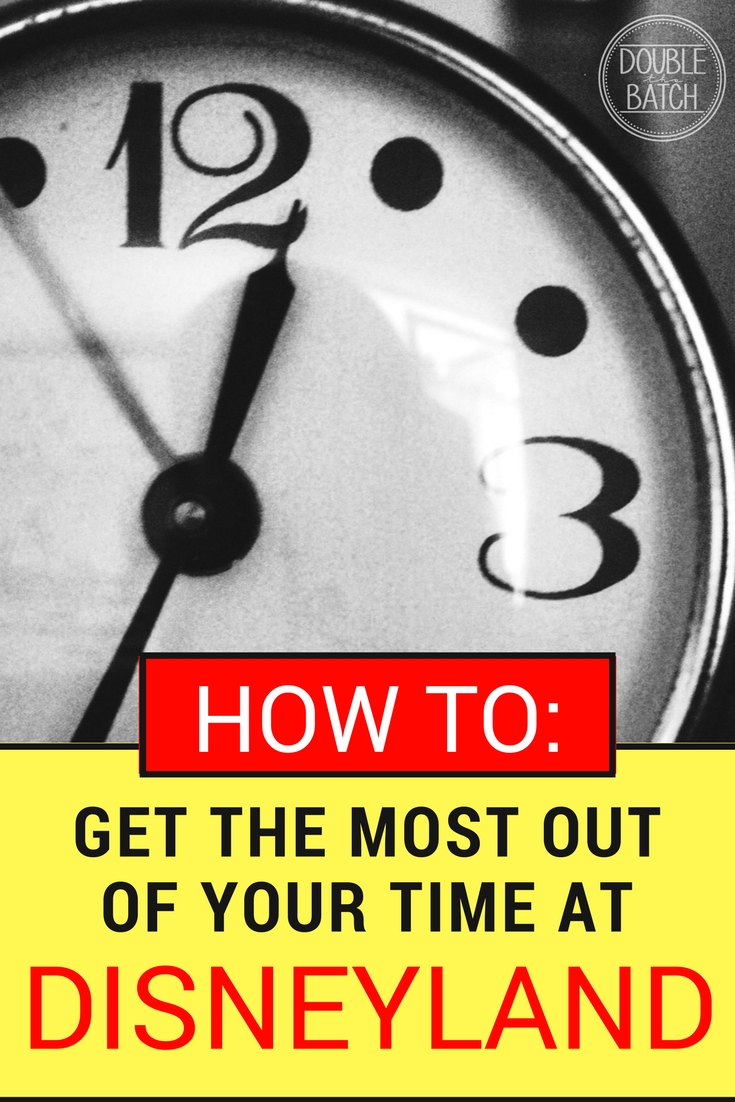 One great thing about Disneyland is they really think of everything. From the rides to the shows, even down to magically allowing you to skip long lines. This magical method is called the Fastpass system and Rider Switch. I am going to tell you all you need to know when it comes to these time saving tricks.
FASTPASS SYSTEM:
Select rides at the Disneyland Resort have a Fastpass option. What this means is that some rides have a special ticket you can get at a designated kiosk that lets you skip most of the line and walk almost directly to the front of the line, saving sometimes more than an hour of wait time! This ticket will give you a scheduled time to come back to the ride and take advantage of the Fastpass line.
This may seem too good to be true, but it isn't. The best way to take advantage of this is to research your favorite rides that offer Fastpasses ahead of time. To help you do this, here is a list of all the rides (separated by park) that offer a Fastpass:
Disneyland
Big Thunder Mountain Railroad
Buzz Lightyear Astro Blasters
Haunted Mansion
Hyperspace Mountain
Indiana Jones Adventure
Roger Rabbit's Car Toon Spin
Splash Mountain
Star Tours
California Adventure
California Screamin'
Goofy's Sky School
Radiator Springs Racers
Soarin' Around the World
The trick when it comes to Fastpasses is that you can only have one ride and one show Fastpass at a time. That might sound a little confusing but stay with me! What that means is as soon as your ride Fastpass time is scheduled, you can get another ride Fastpass while also having one for a show as well. The only shows that require a Fastpass are Frozen- Live at the Hyperion Theater and World of Color, both in California Adventure. The best way to take full advantage of this system is to be aware of when your current Fastpass will be valid and as soon as it is, grab another one so you always have one to use.
RIDER SWITCH:
Sometimes your little ones are too little to ride different attractions at the parks, but the grown-ups don't have to skip their favorite rides because of this! Disneyland offers Rider Switch, which means if for some reason someone in your group doesn't want to or can't ride a certain attraction, one adult or small party can wait with them while everyone else enjoys the ride. Once they are done, the group meets up together and the second adult or group can get on the ride, skipping the normal line. The only catch with this is that only three guests are allowed per pass. Here is a list of rides/attractions that offer Rider Switch:
Disneyland
Big Thunder Mountain Railroad
Hyperspace Mountain
Indiana Jones Adventure
Splash Mountain
Star Tours
Autopia
Matterhorn Bobsleds
Gadget's Go Coaster
California Adventure
California Screamin'
Goofy's Sky School
Jumpin' Jellyfish
Luigi's Rollickin' Roadsters
Mater's Junkyard Jamboree
Radiator Springs Racers
Silly Symphony Swings
Soarin' Around the World
Tuck and Roll's Drive 'Em Buggies
Grizzly River Run
Disney really does think of everything when it comes to guests having a magical time. If you want to book your trip, or use the Get Away Today's layaway program, Get your discount tickets here (and don't forget to use Uplifting10 to get an extra $10 off!). This discount also works over the phone if you want to call in and have any questions answered (they are soooo helpful, especially with knowing all of the hotels in the area). I'm kind of a hotel snob, so I've really appreciated that aspect.
A great site to help you in every aspect of your vacation is Trip Advisor! Check them out!