This year my boys have been focusing on making gifts for their brothers and it has been SOOOO fun. This little Christmas Star decoration is by far my favorite thing that one of my boys made so far. It is not only super cute, but it also comes with a poem that brings the star a whole new meaning.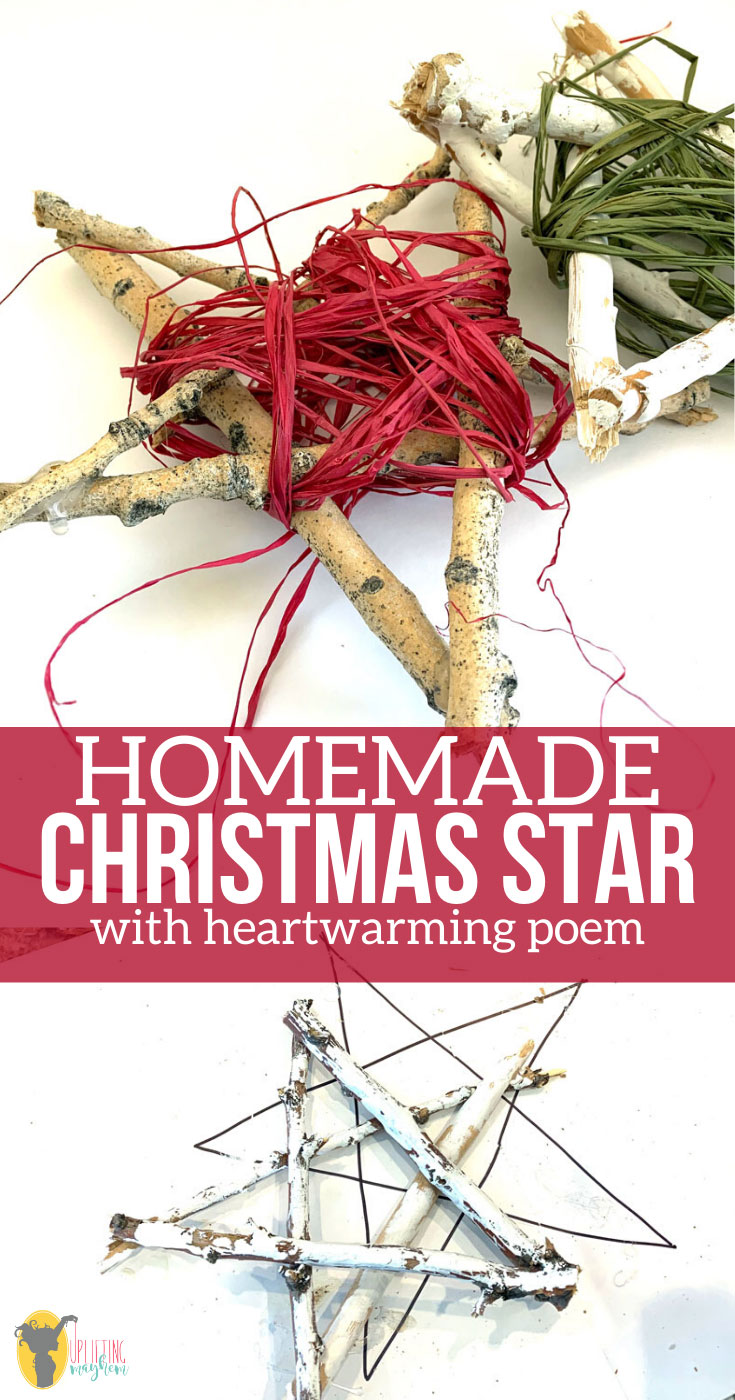 It is fairly simply and can be customized as well. Your imagination is your limit!
After we made this my 7 year old son and I brainstormed to come up with a way to make this star have meaning. We were going to write a story, but then he started to chant out a poem about Little Star. That is how the Little Christmas Star poem came to be.
I love it and I hope you do too!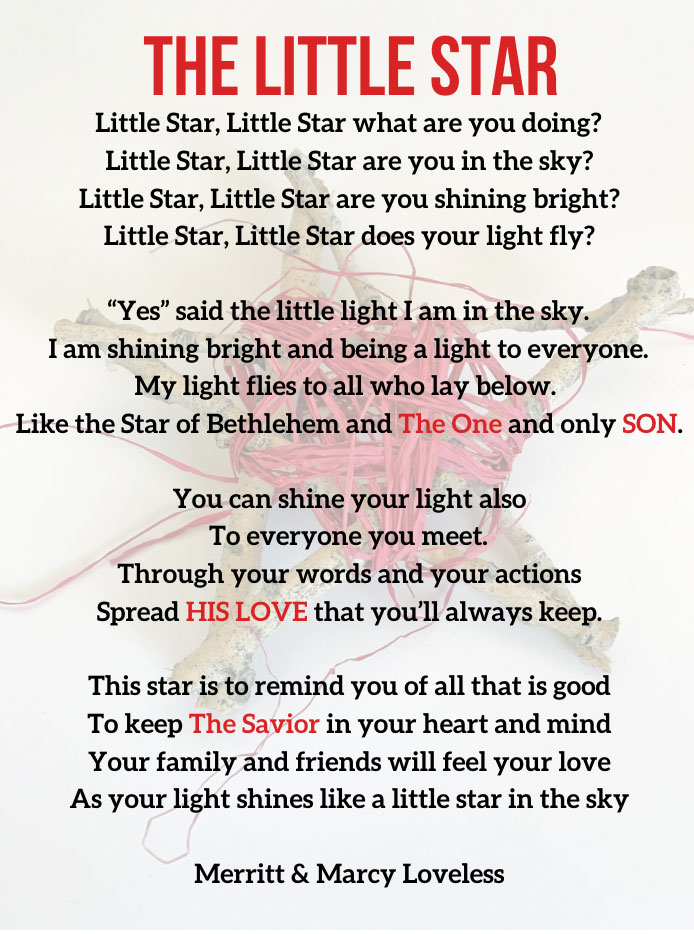 Isn't that so fun! Now you can make your own star and share it with others. You are more than welcome to use the poem above or create your own. Here is a link to receive a printable that you can print.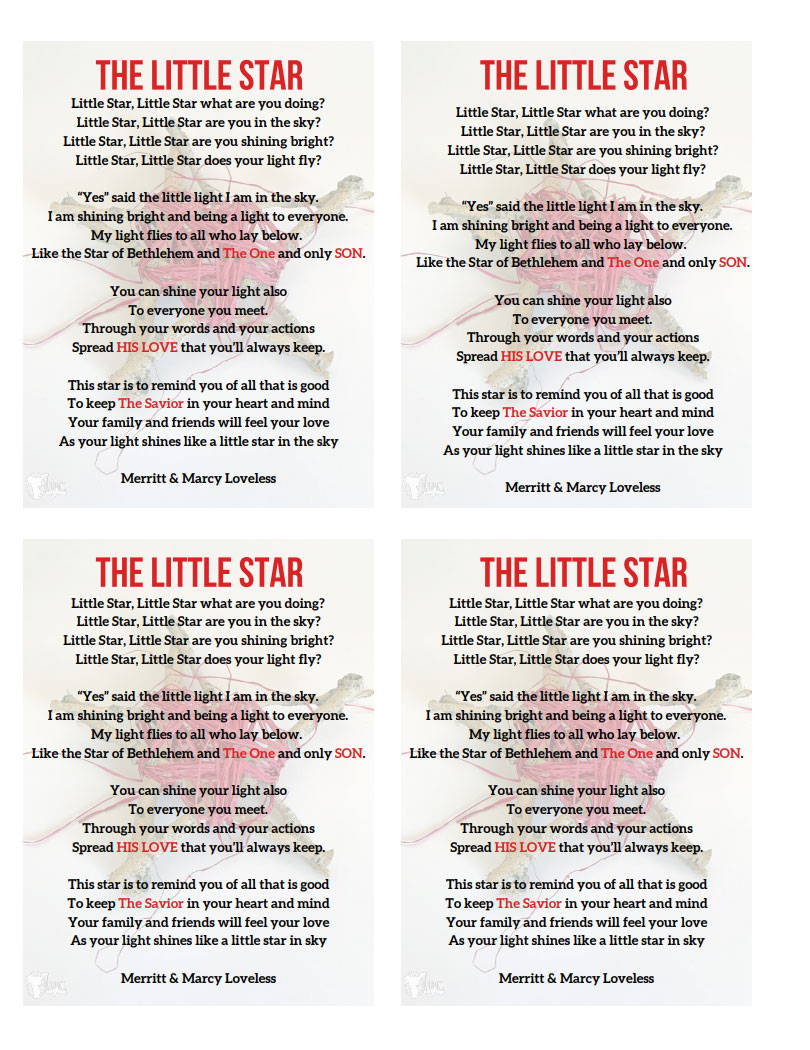 There is also this tag to add to your star as well.

Here is what you need for your Christmas Star Decoration
5 sticks approximately 5-6 inches long

Hot glue gun
That is it!!
Here are the simple steps to help make it easy for you.
STEP #1 – Tape two pieces of paper together and draw a star of the size that you want.
I did mine 5 inches. You can see on the steps blow my simple star that I drew. It doesn't need to be fancy, it just helps to get the shape of your star right when you are gluing (is this word glueing or gluing?? :)) everything together.
STEP #2 – Lay your sticks down in the order that you would typically draw a star.
I found I liked the skinnier sticks better than the fatter ones. You can choose to leave the bark on if you want. My son kept the bark on some of his stars and took it off on others. I found this to be the easiest way. If you have a curved stick, save that to the end. It will help the last stick connect without too much difficulty.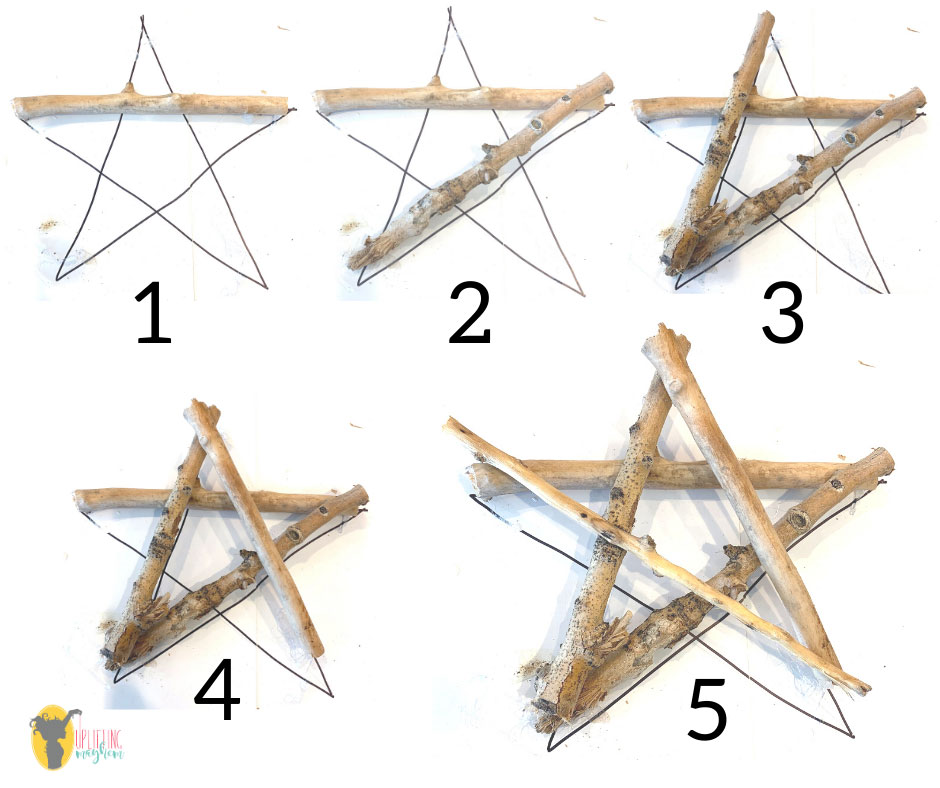 STEP#4 – Hot glue each corner of the star, and then glue the sticks that touch in the middle
There may be some sticks that don't touch. Not a big deal.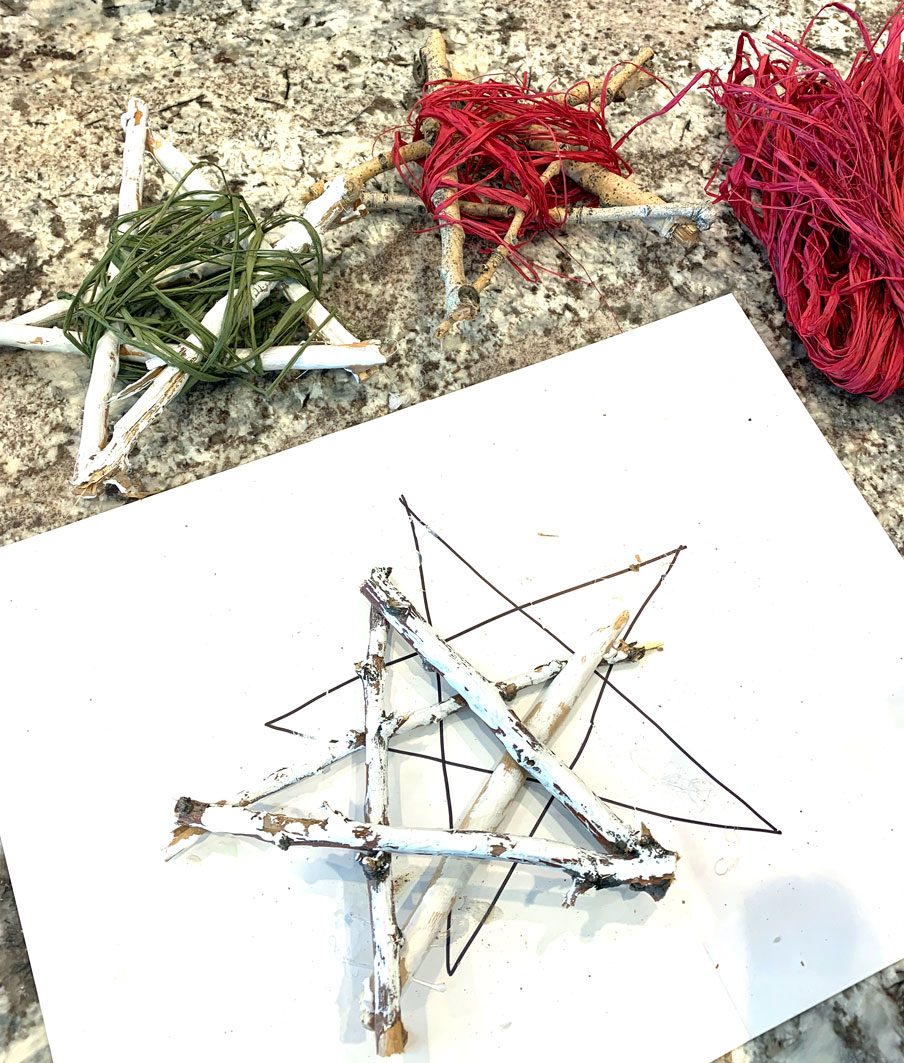 STEP #5 – Paint your star
This step is option and personal preference. Some of the sticks we didn't like so he painted them white. Don't worry about getting every inch covered in paint. It looks good with a little rustic look.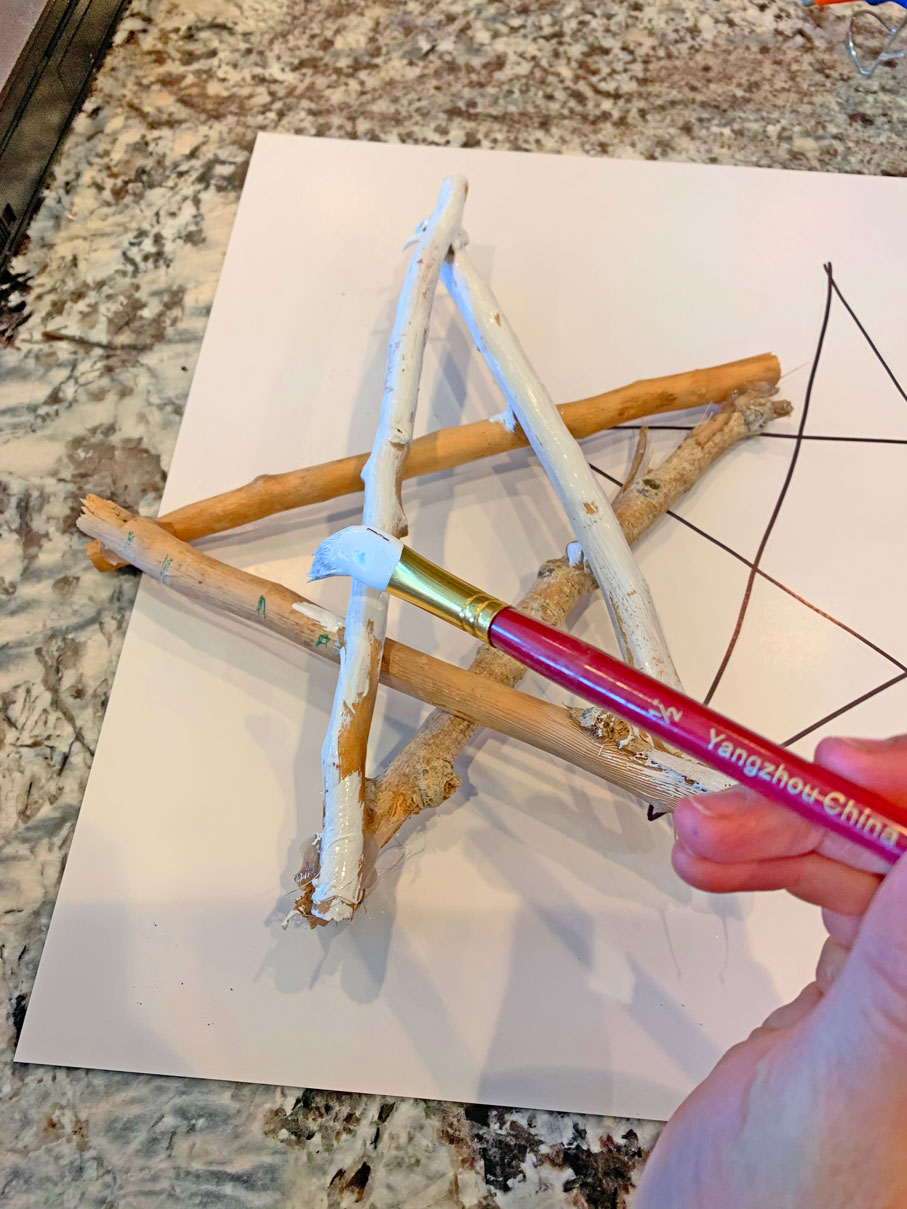 Step #6 – Wrap the star in raffia
Choose your color of raffia you would like to use and wrap it. You can either tie the loose ends to the back of the star or use a glue gun to secure it to the back.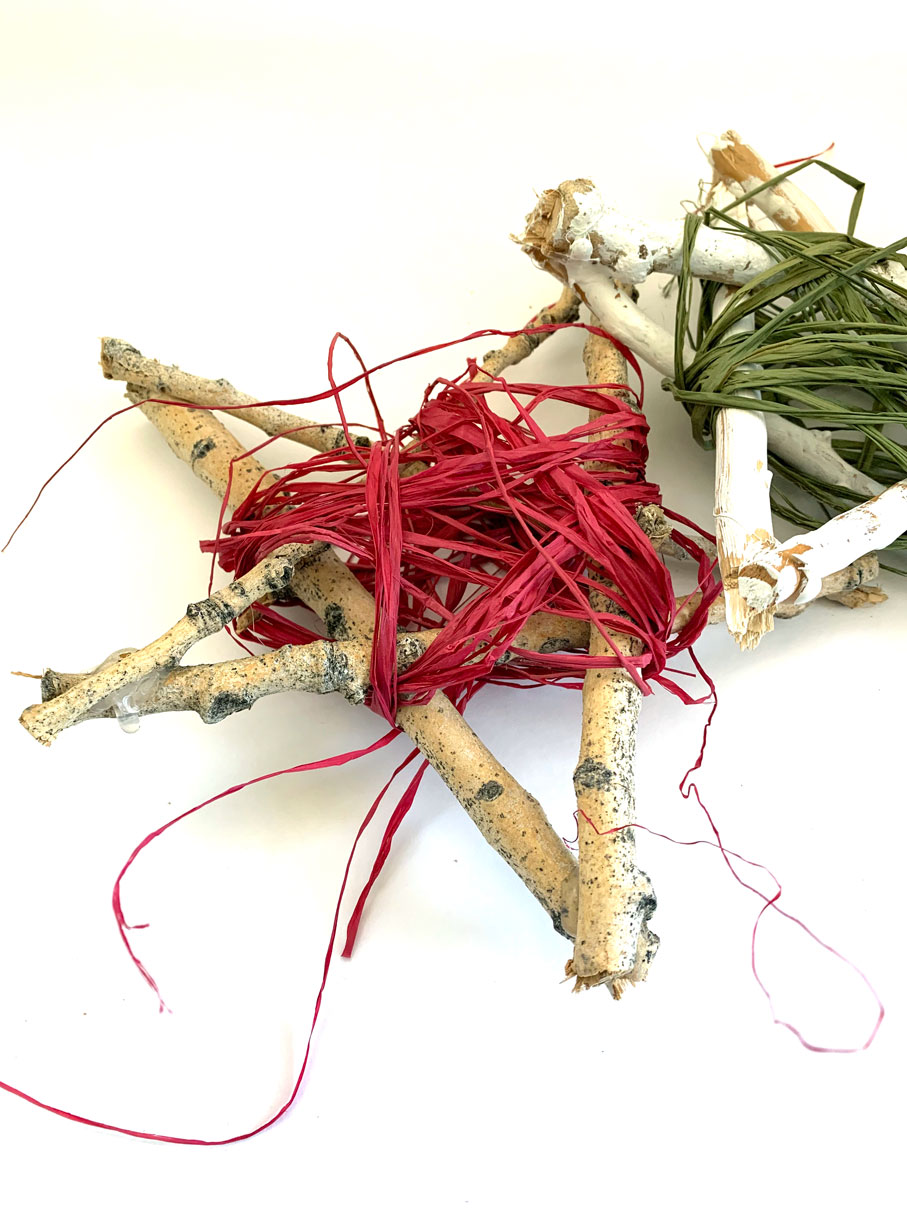 Step #7 – Tie a long piece of raffia to the top of the star so they can hang it up wherever they want.
At this point you can choose to print out the poem and attach it to the string if you want.
I hope your family, group or friends enjoy making these Christmas Star Decorations as much as we did. I love that they will be hanging in our home all hear round to remind us to shine our light to others and do some good in the world! I would love to see you creations when you are done! Come follow my on Instagram and tag me @upliftingmayhem