It's officially raspberry season! I LOVE this time of year. Picking those plump balls of awesomeness is well … awesome. We are lucky enough to have a pretty large raspberry patch in our backyard. After all of my kids and picked their share of these delicious berries, my favorite thing to make with the rest is melt-in-your-mouth raspberry sweet rolls. But don't be intimidated. These are very easy to make. So let's get started.
The dough
Have you used your bread maker lately? Well, I'm here to tell you that you don't have to always make bread with it. A bread maker is a fast and easy way to make dough. Just dump in all of the dough ingredients and let the machine do the work.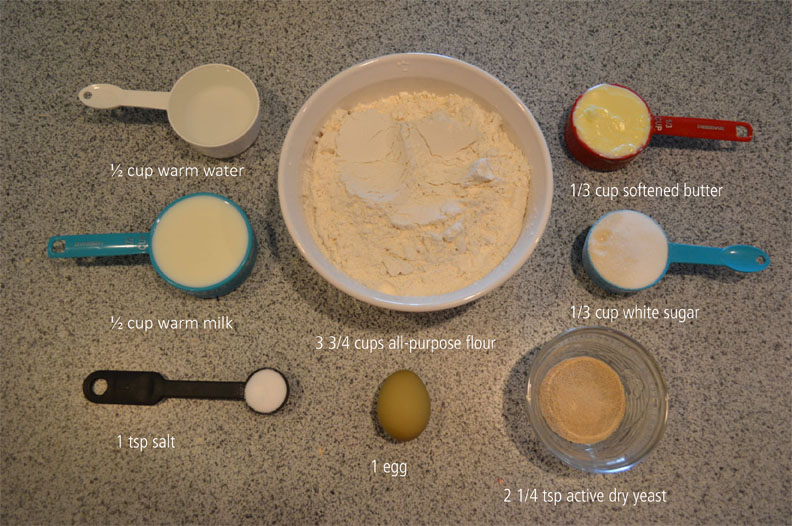 Make sure to add the ingredients to the bread maker in the right order: water, milk, egg, butter, sugar, salt, flour and then yeast. Make a little indent in the flour for the yeast to sit.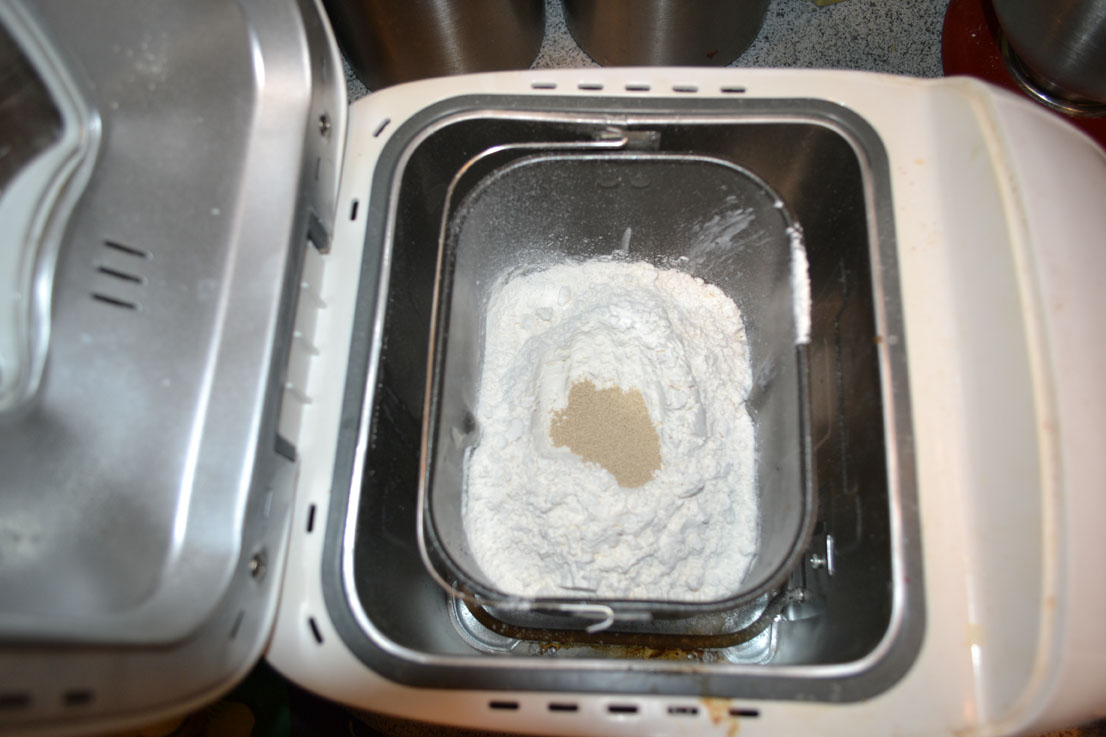 Now shut the lid and change the setting on the bread maker to "Dough" and then press start. Most bread makers have this setting. Once it has started, it should only take about and hour and half.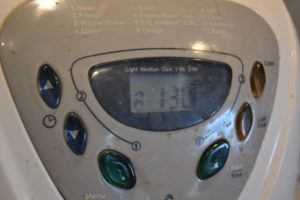 Once your bread maker is done making the dough, it should be a nice round ball that has already risen nicely.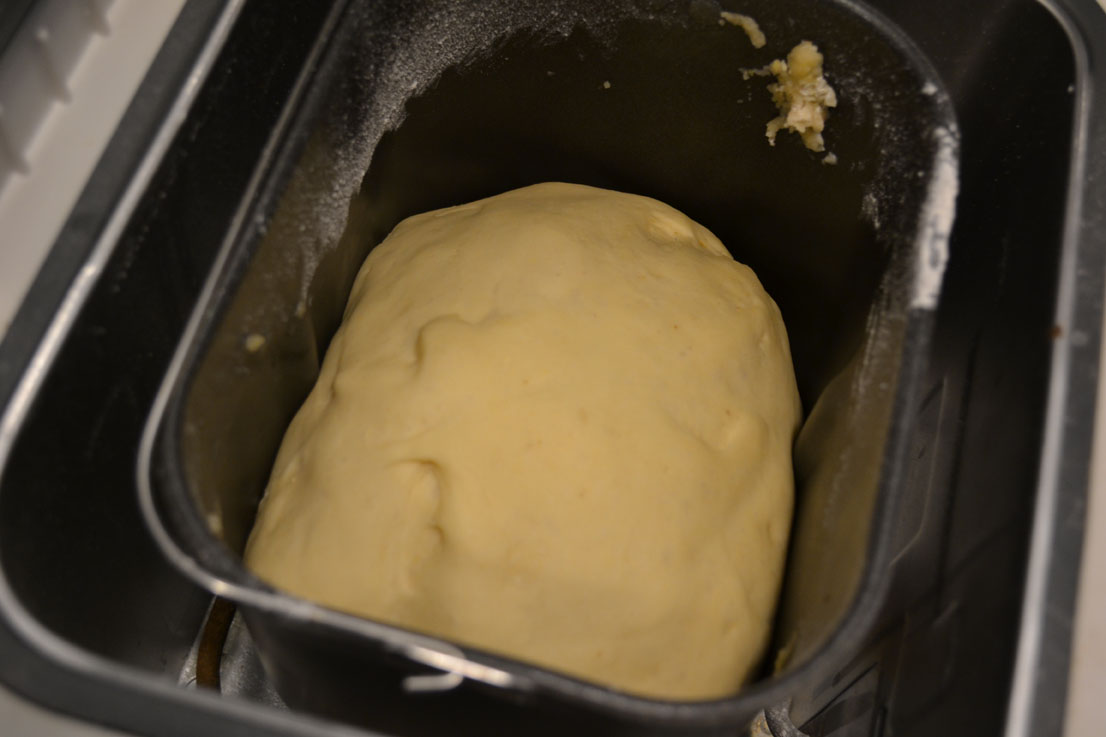 The filling
Alrighty, now you're ready to roll out the dough and make the filling. This is probably the most time-consuming part and it only takes about 15 minutes. Take your dough out of the bread maker and roll it onto a clean, floured surface into the shape of a large rectangle. Don't worry about measuring it, just make sure it's big.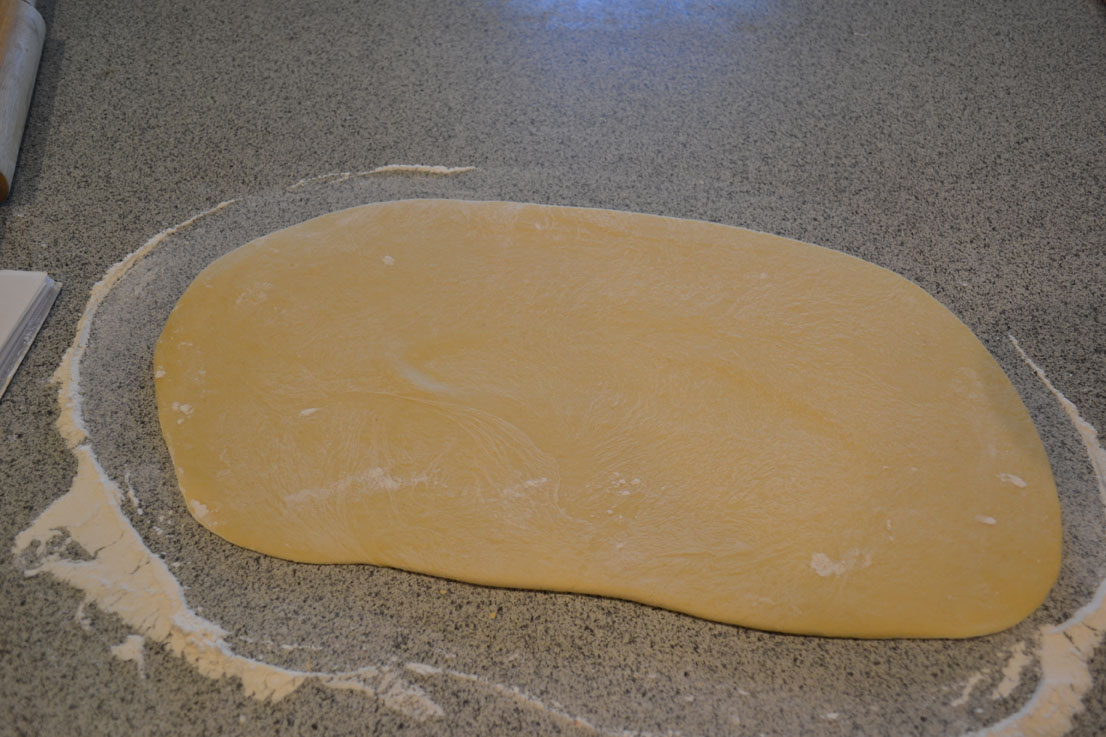 Next, spread the dough evenly with the softened butter and then sprinkle with the brown sugar.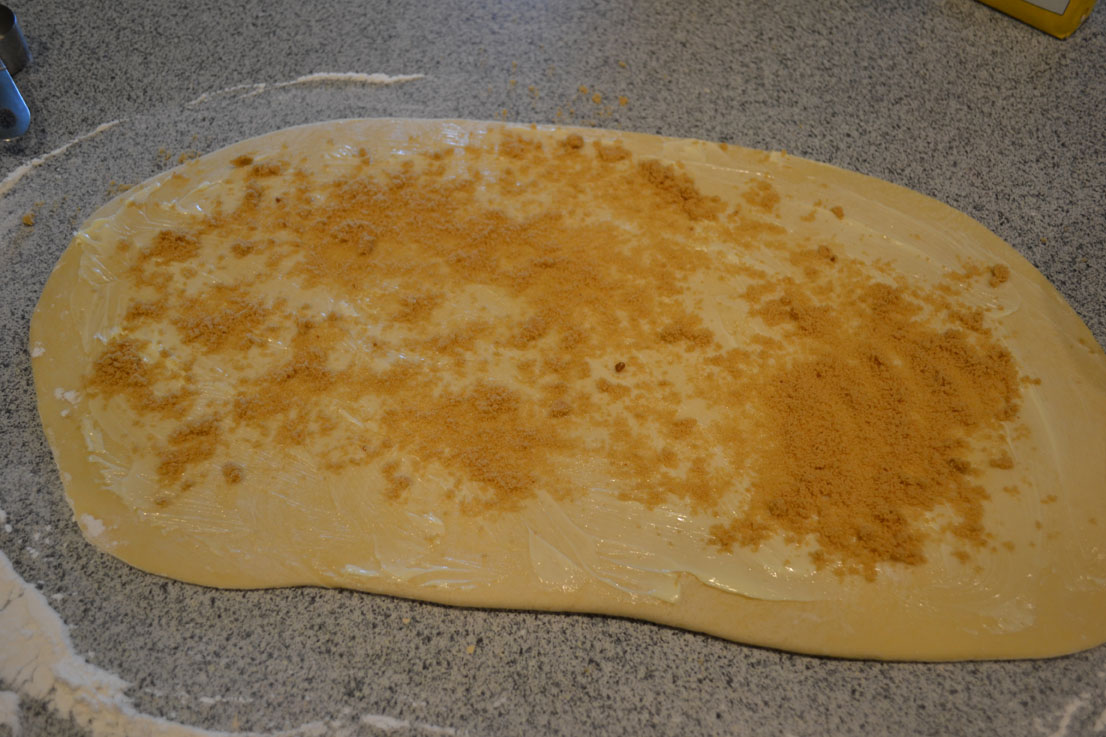 In a medium bowl, mash and mix together the raspberries, granulated sugar, lemon juice, and cornstarch. Spread the raspberry mixture over the dough.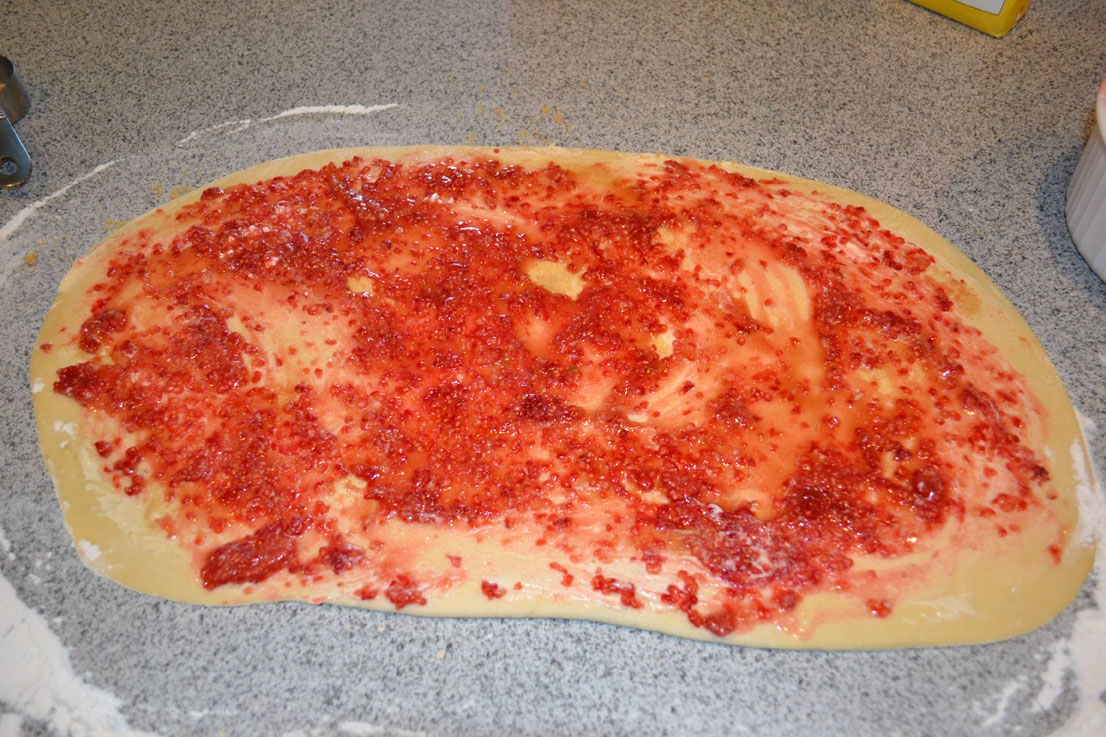 Roll the dough up into a log, starting at the long side. Cut into about 12 slices using a long piece of floss or thread.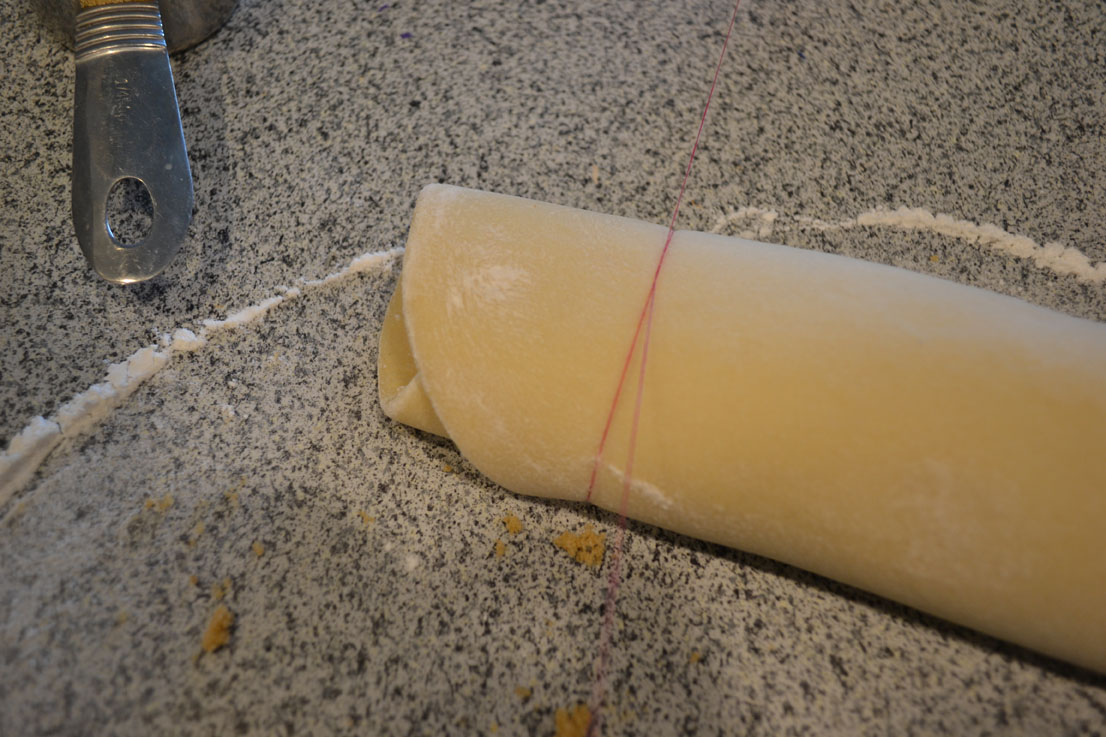 Place the rolls cut side down into a 9×13-inch greased baking pan. Cover and let rise in a warm place until almost doubles, about 45 minutes. Preheat your oven to 375 degrees.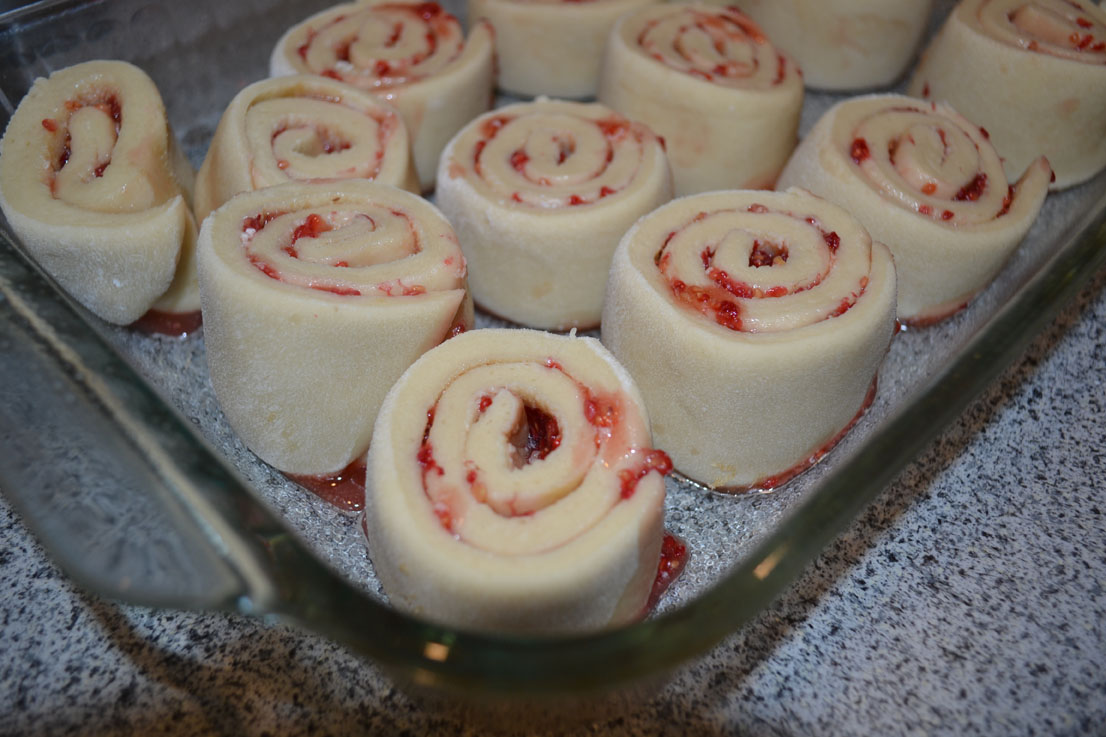 The cream cheese frosting
While your sweet rolls are rising in the pan, it's time to make the cream cheese frosting. Some people like more of a glaze on top of their sweet rolls, but I think glazes are for sissies. If you're going to take the time to make sweet rolls, you have to top it with only the best.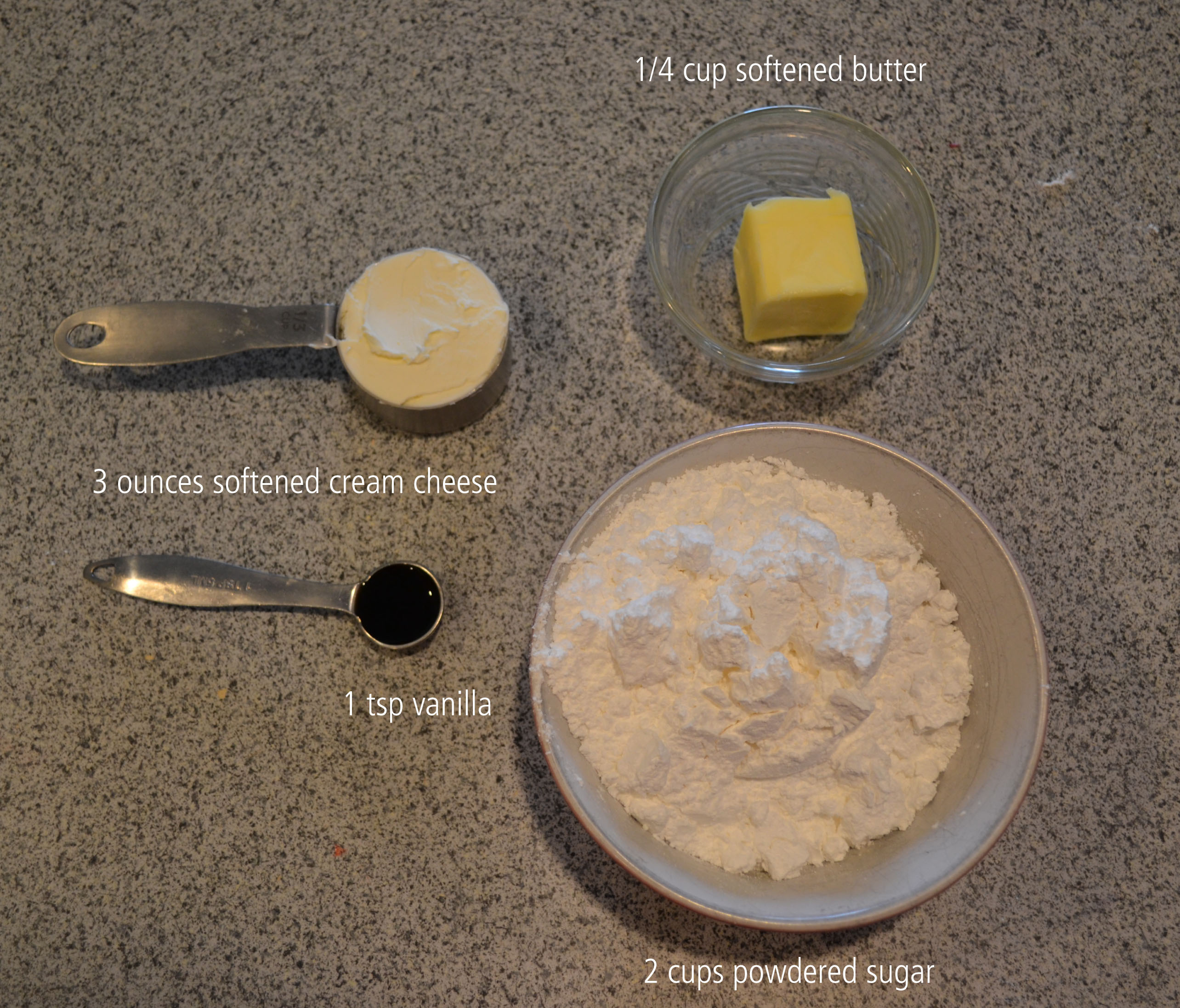 In a mixing bowl, beat together cream cheese, butter and vanilla till light and fluffy. Gradually add the powdered sugar, beating till smooth.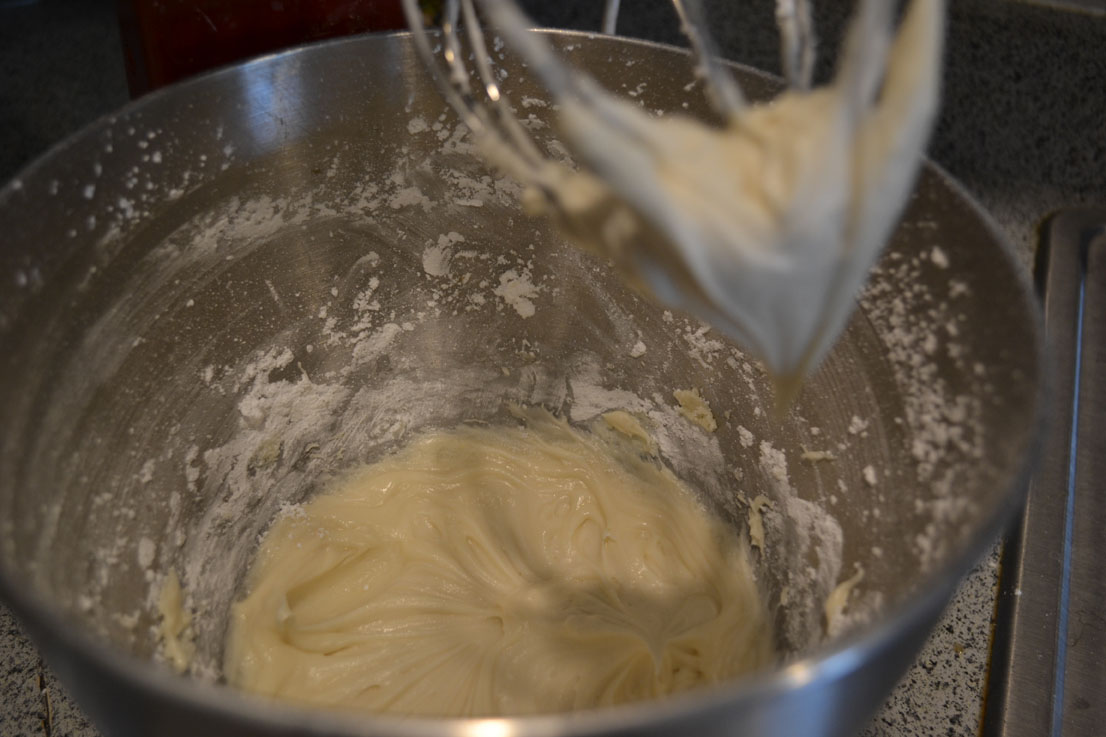 The final product
Place your sweet rolls into the preheated oven until golden, 20 to 25 minutes. It took me about 22 minutes until they were perfection. Remove and allow to cool 10 minutes.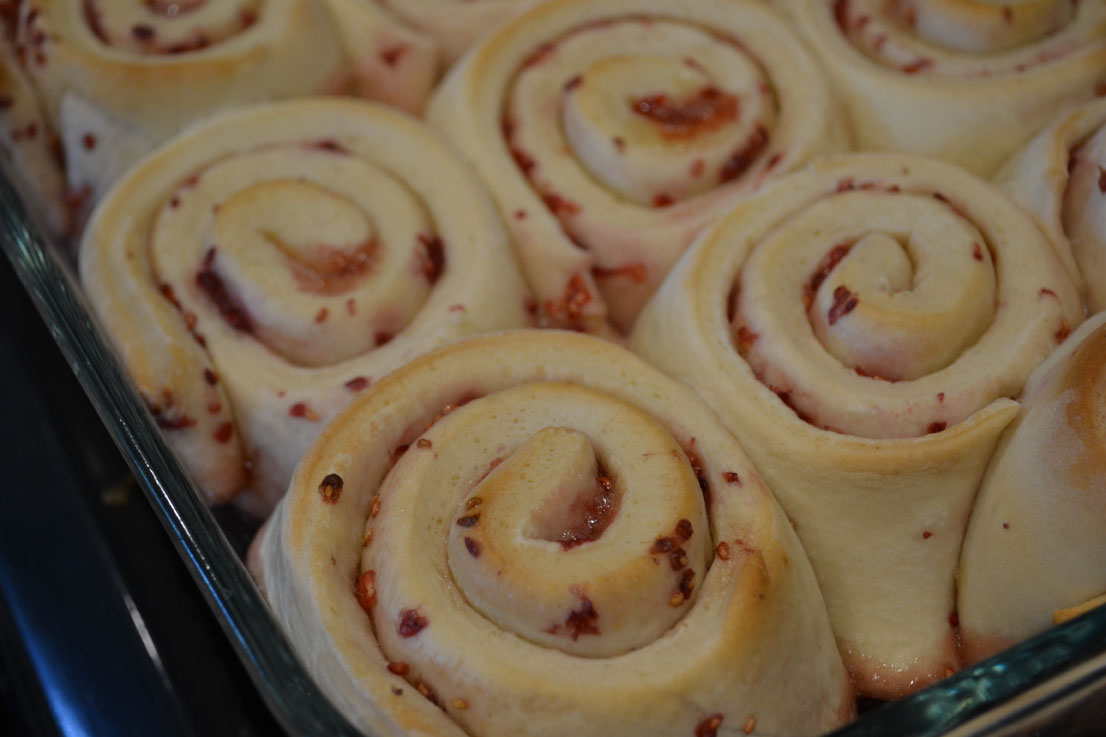 Spread frosting over baked rolls and eat immediately. Enjoy! Based on the faces of my kids, I think these rolls were a success!