I still remember when my first son became excited about playing cars. He was only 18 months and he would play with them for hours upon hours every day. I still remember his favorite car. It was an ice cream truck and he would carry it around everywhere he went!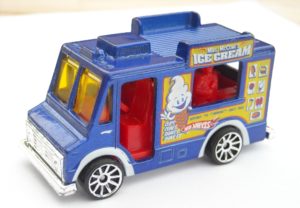 Now he's 7, and he still loves to get cars as gifts. He has a younger brother now who is 18 months and it's fun to watch them play together. So, for those of you with boys who are car fans, I've compiled an abundance of the best activities, games, and gifts. Hopefully you don't get too overwhelmed. Follow the links to get all of the instructions for each activity/game. Enjoy!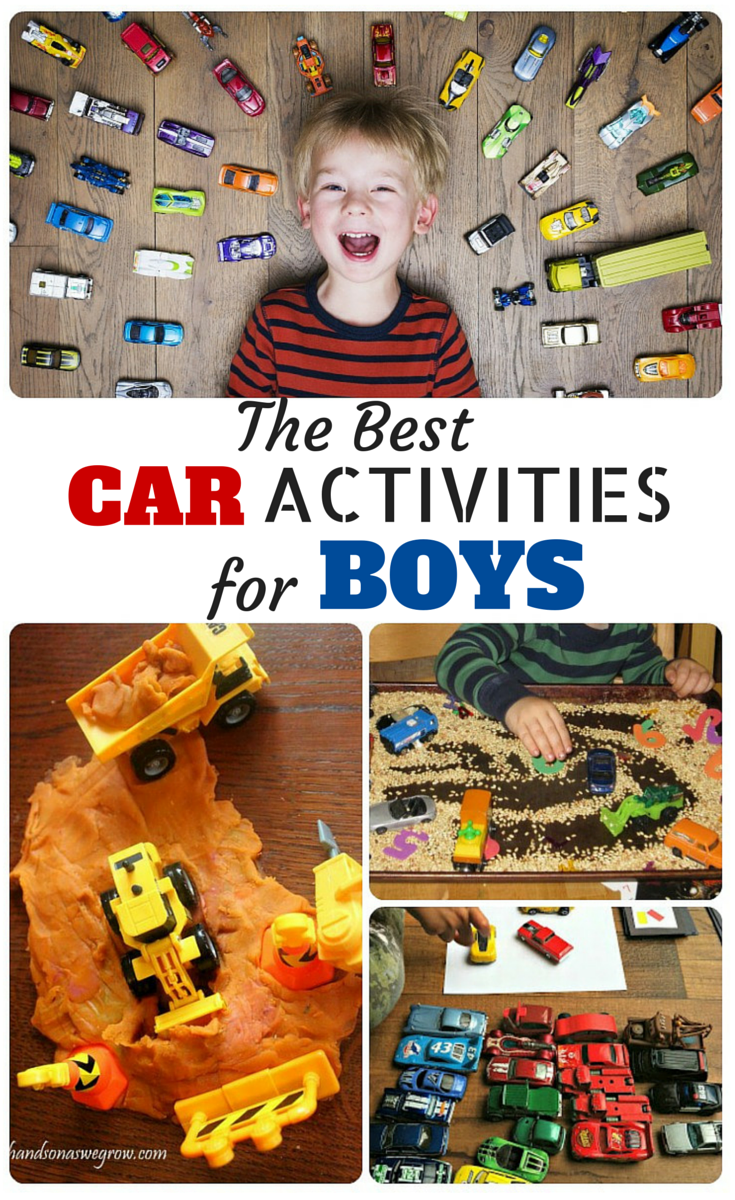 "Car"d game by Toddler Approved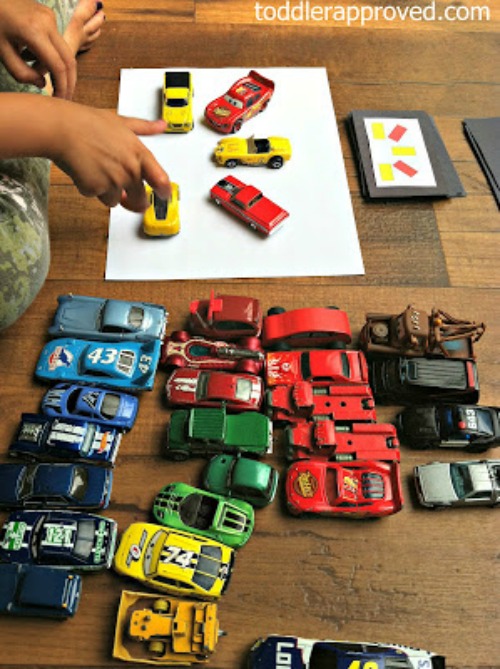 Race Car Math by Frugal Fun 4 Boys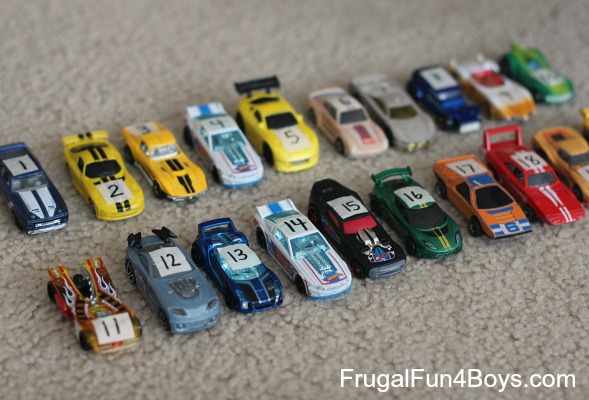 Exploding Toy Car Wash by What Do We Do All day
Shaving Cream Car Wash by Lessons Learnt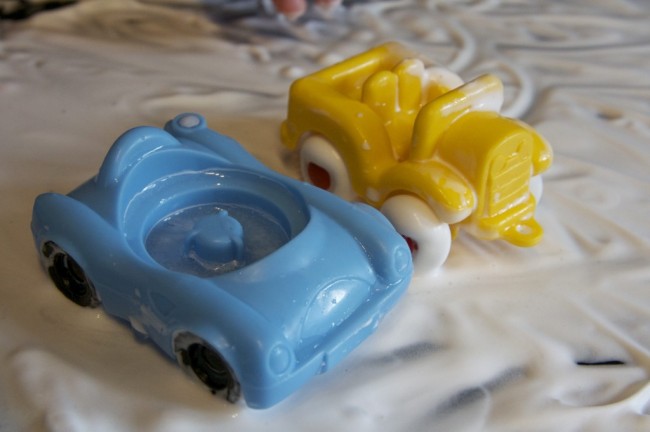 Play Dough Construction Site by Hands on as we Grow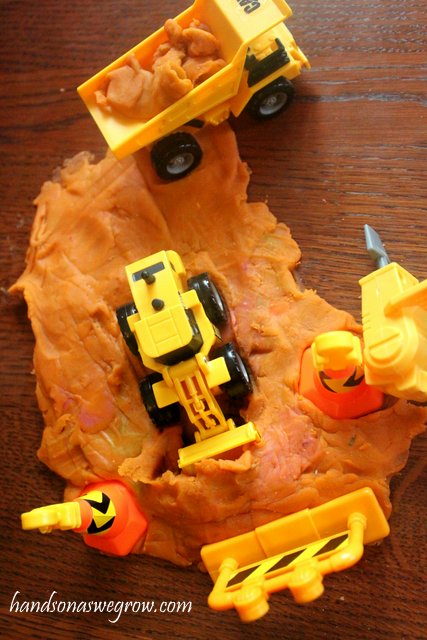 Make an Obstacle Course with Magnetic Blocks on a Cookie Sheet
by What we do all Day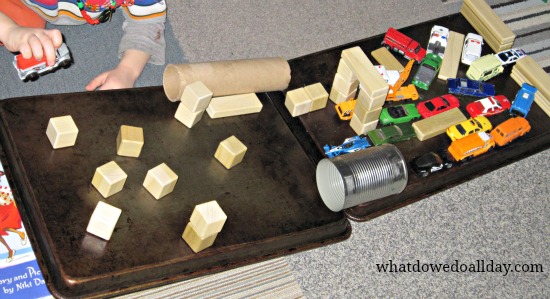 Monster Truck Math and Messy Art by Kids Activities Blog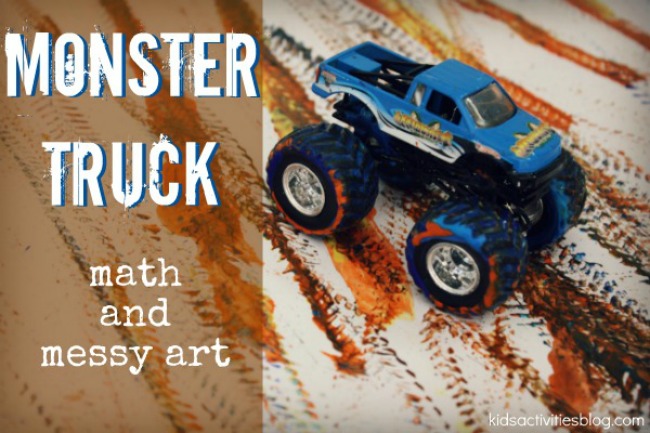 Masking Tape Speedway by Kids Activities blog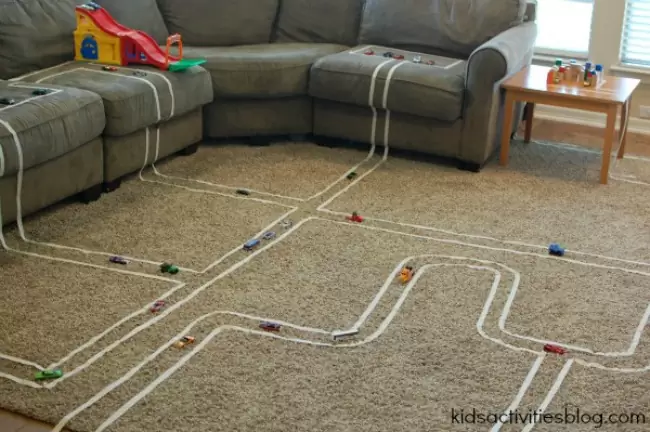 Car Sensory Tray by Kids Activities Blog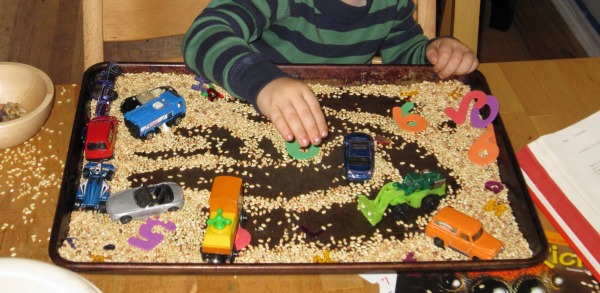 When you're done with all those fun activities, check out some of our favorite car toys and games!
For the younger Toddler Boys, these will be a hit:
1. Kidoozies Little Tuffies Trucks
3. Melissa and Doug car carrier
9. Trucky 3 (these look like fun!)
Also saw this back pack and thought it was too cute to pass up! Great for carrying all those cars in!
And for the 'slightly older' boys:
(although younger boys will love these too!)
(we bought this carrying case for our son last year because my husband had fond memories of owning one as a child)
7. Melissa and Doug Reusable Sticker Pad (love these!!)
8. Construction Site Puzzle (these are great for church!)
"Beep beep!" and "Vroom vroom!" Have fun with those boys! There will come a day soon when they will grow out of this stage and move on to bigger things.