First off, I'm not an anti-candy mom. I love the holidays, and treats are a fun part of them. However, we get A LOT of trick-or-treaters. The last several years we have spent $20-30 on candy and still had to turn kids away when we ran out. I thought it was a little exciting to see that I could hand out small toys and it would be CHEAPER.
I personally think it would have been super fun as a kid to knock on a door and be greeted with a bowl full of glowing bouncy balls, rather than the typical candy dish. It's something different, and mixes things up a bit. Kids are still going to get candy from all the other people, so I want to do something fun and different. Here are a few fun non-candy Halloween options (all the glow-in-the-dark toys are listed together at the end):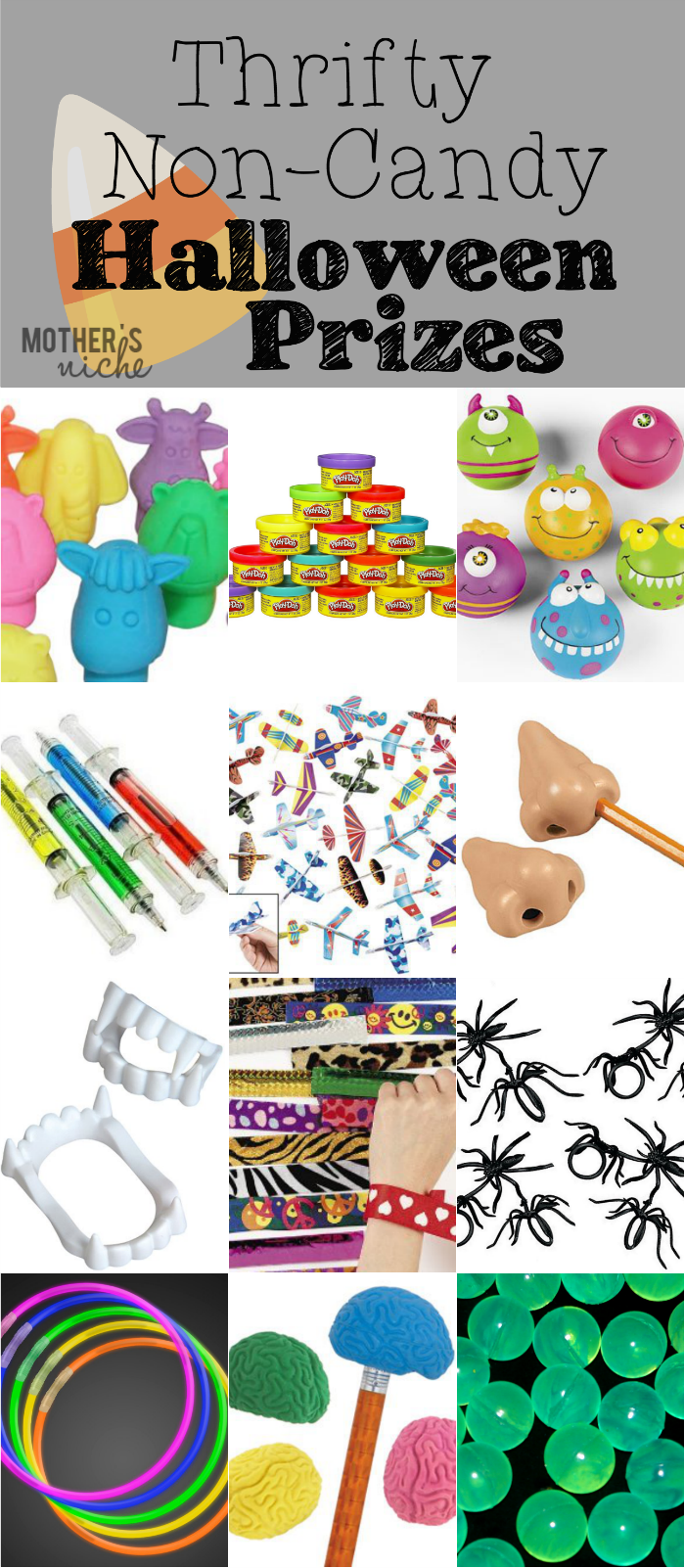 Stick-on Earrings. How fun would these be to hand out? And they are cheap too. You can get 144 pairs for around $5!
Glitter Rings. Another toy cheap toy you can get about 144 for around $5
Halloween Stickers. 500 of them for just under $10
Spider Rings 144 for $5-6
Crazy Eye Patch Assortment These look way fun. I would have loved to have gotten one of these at someone's door.
Foam Gliders. Not as cheap as stickers, but much more fun!
Vampire Fangs. 144 for about $7
Zoo Animal Pencil Topppers. Very cute
Nose Pencil Sharpeners. Very appropriate for the holiday, don't you think?
Jack O Lantern or Halloween Erasers.
Syringe Pens. These things are awesome and very fitting for Halloween.
Monster Stress Balls. These aren't as cheap, but if you have the budget for a little more, these would be super fun to hand out.
Fun Glasses. I also really like these zombie glasses.
If you would rather buy an assortment of Halloween toys, there are some fun ones here here and here.
Now for the Glow-in-the-Dark Halloween Toys..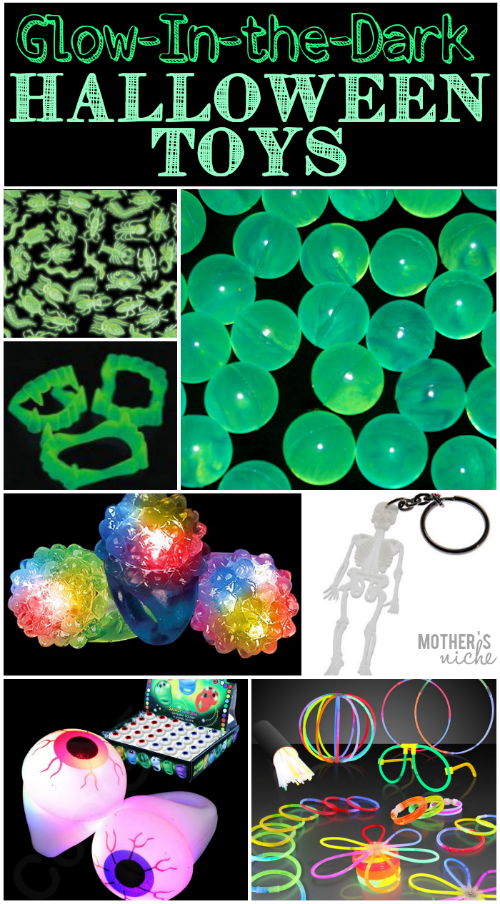 Glowing Bouncy Balls or Eyeballs
Do you do anything creative for your trick-or-treaters? I would love to hear your ideas!
Want to Pin These Ideas and Come Back Later? Click on the link below: