Some of you may already know about our most recent vacation to Orlando, Florida. If you didn't and you're planning a trip yourself, check out my posts on flying with a toddler, how to save hundreds on your rental car, and tips for visiting the beach with your baby/toddler. While we were there, we decided to spend two days at Universal Studios Orlando. I hadn't been to Universal Studios since they built The Wizarding World of Harry Potter and it was everything I could've expected and MORE! A great addition to the park! Anyway, if you're planning a trip yourself to Universal Studios, here are some need-to-know tips that will make your experience all the better (as well as a list of my all time favorite rides that you MUST go on!)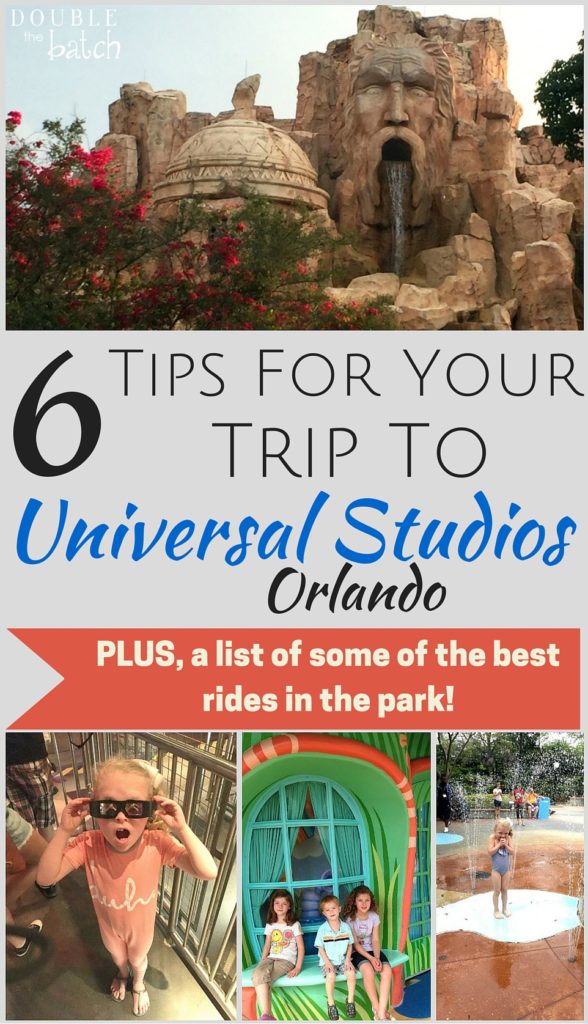 First off, don't avoid Universal because you think your children won't love it as much as you will. There are so many options and fun themed areas for your kids to have a blast in. We brought a dare devil 6 year old who loves roller coasters just as much as us and a 15 month old toddler. They both has just as much fun as all of the adults. We visited Curious George Land, played in the splash pads, and their child swap areas on each of the adult rides were totally perfect for just letting our little one run around in while we waited for our spouse to get off the ride. More details on the below.
Buy a 2 Day Park Hopper. If you and your family are as big of Harry Potter Fans as we are, this is a necessity! You could spend a whole day by itself visiting Hogsmeade and Diagon Alley. There is so much to Universal Studios that you don't want to miss out on (Toon Lagoon, Jurassic Park, Seuss Landing, Woody Woodpecker's Kid Zone, etc…).
Dining Plan. For $21.99, you will question if that Dining Plan is really worth it. We were a little skeptical ourselves. Since we did two days at the park, we decided for our first day to NOT do the dining plan. We had brought in some food of our own and figured we'd be fine. We made it through okay but did eventually buy some food and it was pricey. So the next day we decided to get the Dining Plan and we ended up wishing we had gotten it the previous day as well. The dining plan offers you a Meal (entree and beverage), a snack, and a drink. We got our meal in Hogsmeade at The Three Broomsticks and it was well worth it (ribs and chicken!). If you are a big soda drinker, you might consider adding on the Unlimited Coca-Cola freestyle Cup to your dining plan as it will be much cheaper than buying the cup on it's own. You can get a whole list of the dining options and locations here.
Go see a show! There are more than just rides at Universal Studios. There are some really great indoor and outdoor shows for all ages and they are awesome for taking a break from walking, cooling off from the heat outside, or getting out of the rain. We really loved the Animal Actors on Location show, and our kids had a blast watching all the animals perform tricks.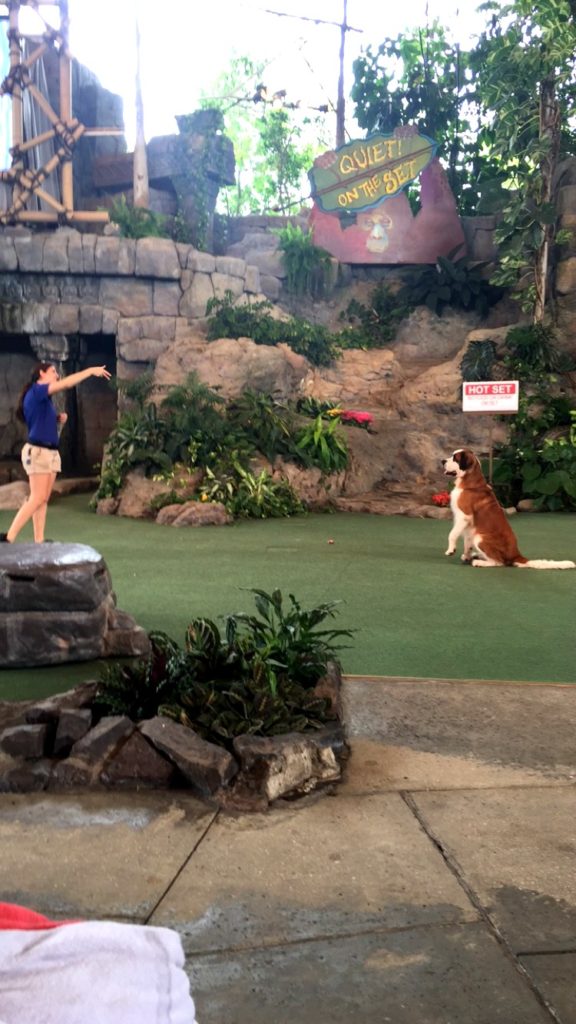 Child Swap. I've never been to a theme park with more equipped rooms to wait with your children in while you switch off with your spouse on each of the rides. All were nicely air conditioned (away from the crowds and heat of the outside) and most, if not all, had a changing table, drinking fountain and a few even had a flat screen TV with a fun kids movie playing. It was perfect for taking a break, changing a diaper, eating a snack, and letting your kids, who've been sitting in a stroller, either walk around (many were completely closed off with a door so my toddler was able to walk around without me having to worry about him wandering off) or watch a show. The child swap room is right by the exit of the rides so when your spouse gets off, you're able to walk right on for your turn.
Hit the Splash Pads! Especially in the heat of the day, what kid doesn't love a splash pad?? Its a great place to stop and eat while your kid has some fun playing in the water and cooling off a bit. We hit up the Curious George area in Woody Woodpecker's Kidzone, and let our kids play in the splash pad there while we ate some snacks.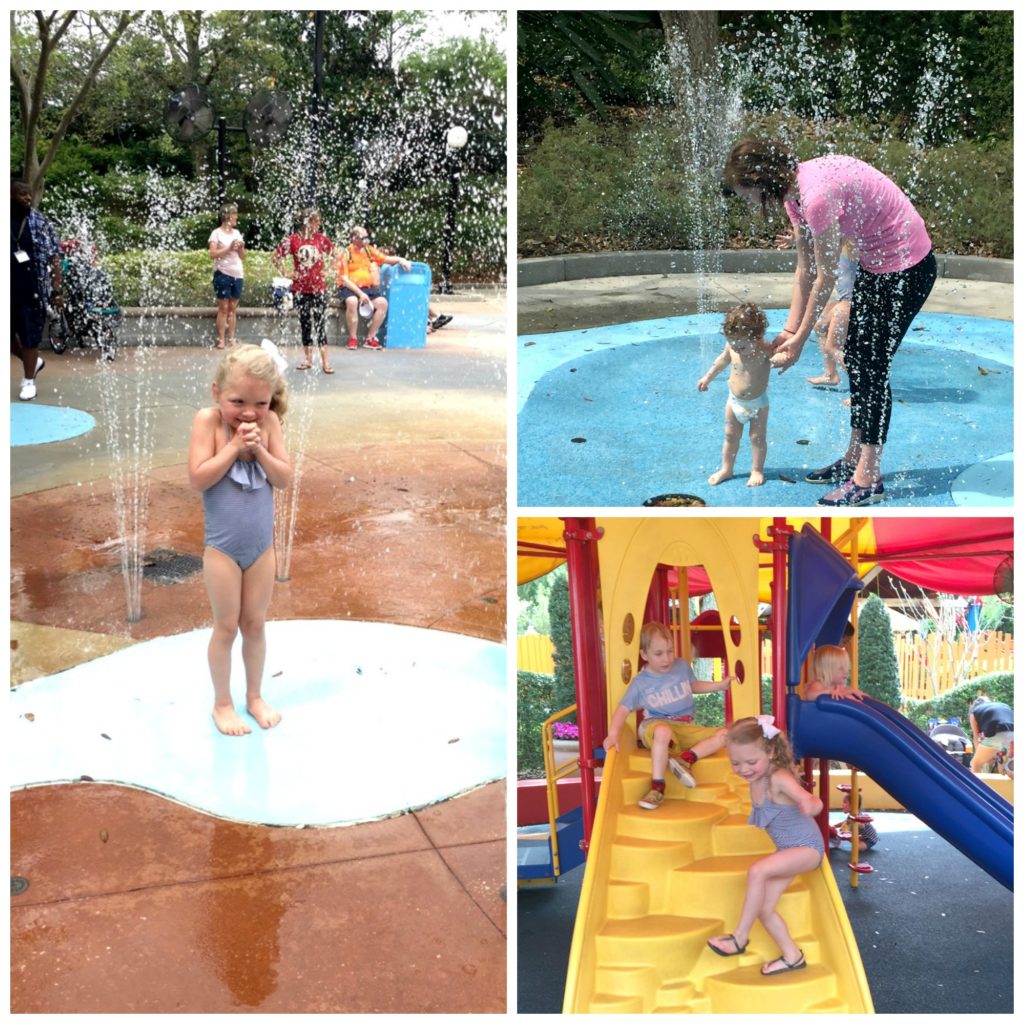 Bring Ponchos. It rained almost every day we were there in Florida and I guess that's pretty common. You can buy them at the park or if you wan't to be better prepared, you can get some really adorable ponchos for super cheap at wal-mart, target, and amazon. I would make sure they are really durable though because it can really pour! The rain comes and goes though so I would find a nice place to eat or a covered area to wait in while it rains and then quickly get to the rides once it seems like its stopping so you can be first in line. We found a large cave to sit and eat under by the ride Poseidon's Fury in Island of Adventure.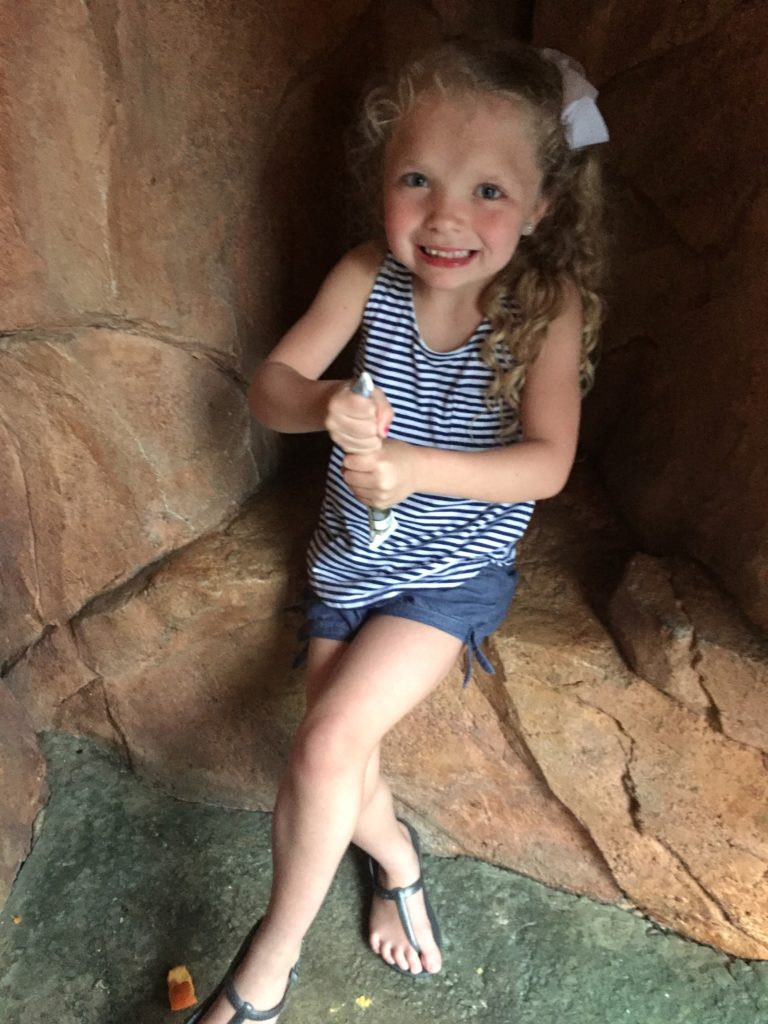 Last but not least, here is a list of my favorite rides! We obviously weren't able to ride every single ride in the two parks but these were my favorites out of the ones we DID ride:
All Time FAVORITE Rides:
Revenge of the Mummy: An indoor roller coaster that lasts almost 3 minutes and left me in total awe! Loved every second of this thrilling ride.
Transformers. One of my FAVORITE 3D rides.
The Amazing Adventures of Spiderman. Another 3D favorite.
Hogwarts Express. This was a hit among the older kids in our group but there were a few scary parts on the way to Hogmeade for the smaller children.
E.T. Adventure. You sit on a bicycle on this ride and fly through some of the most beautiful scenes!
Jurassic Park River Adventure. Watch dinosaurs come to life and get wet as well on this ride!
Popeye & Bluto's Bilge-Rat Barges. YOU WILL GET WET. Doesn't matter where you are sitting, you will be soaked by the end of this ride. This was one of my favorite wet rides!
Dudley Do-Right's Ripsaw Falls. Another favorite of the wet rides. It has a pretty big fall that will give your stomach butterflies and the 6 year old with us begged to go back on it several times.
Dr. Seuss Land in Islands of Adventure. Dr.Seuss is a pretty big hit in our family and our kids loved the ride!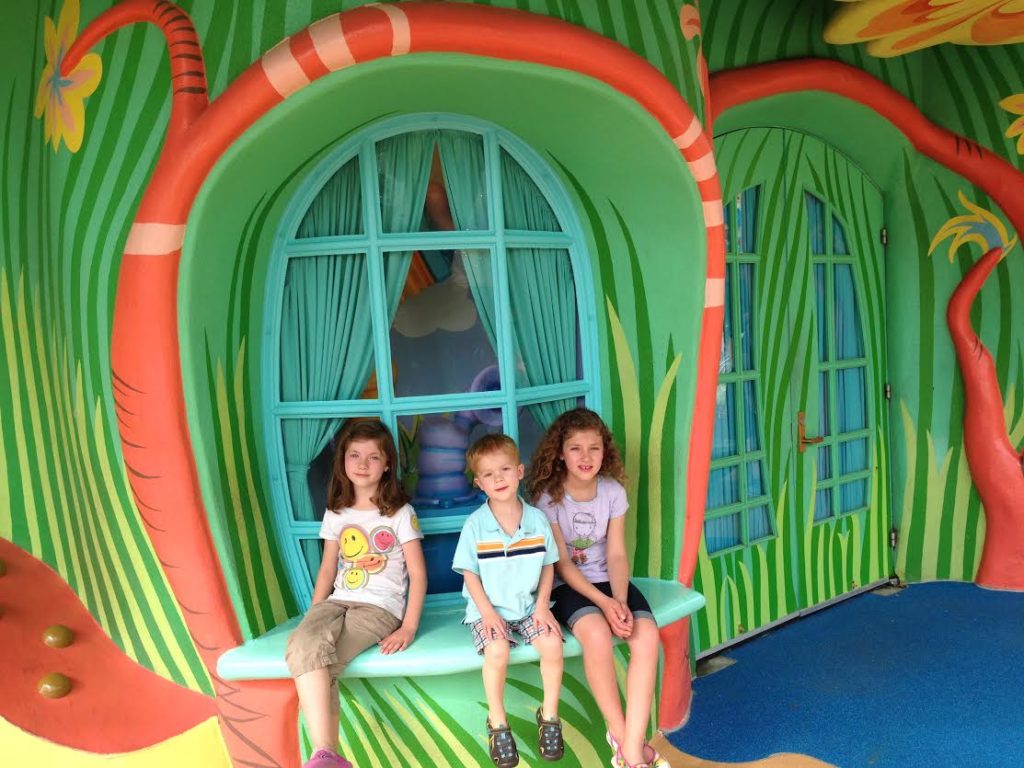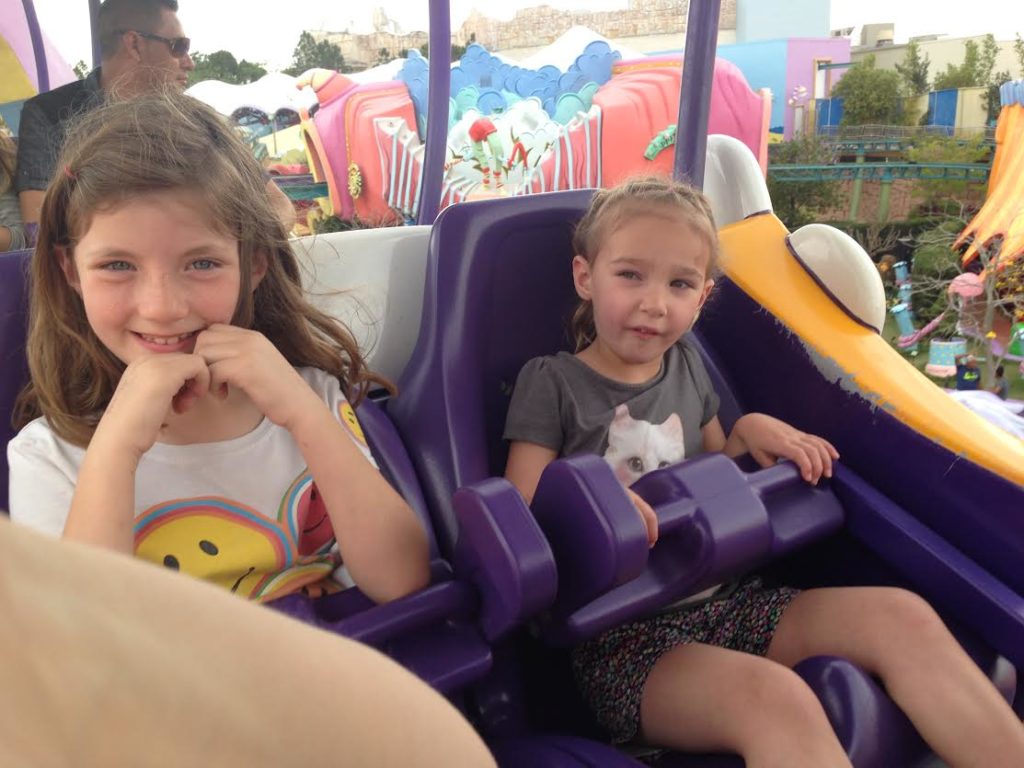 ALSO, I would highly advise booking your whole trip through Getaway Today, because they can almost always get you the very best deals on hotel AND park tickets. They have stayed at all the hotels so they know which ones are best. They price match too which is great. If you go that route, use Double15 for an extra $10 off.
What were your favorite rides at Universal Stuidos?