A countertop oven? To get one or not……..I got one and I can honestly say there are definitely perks to having one. If you are on the fence about purchasing one hopefully this post will help you decide if a countertop oven is for you.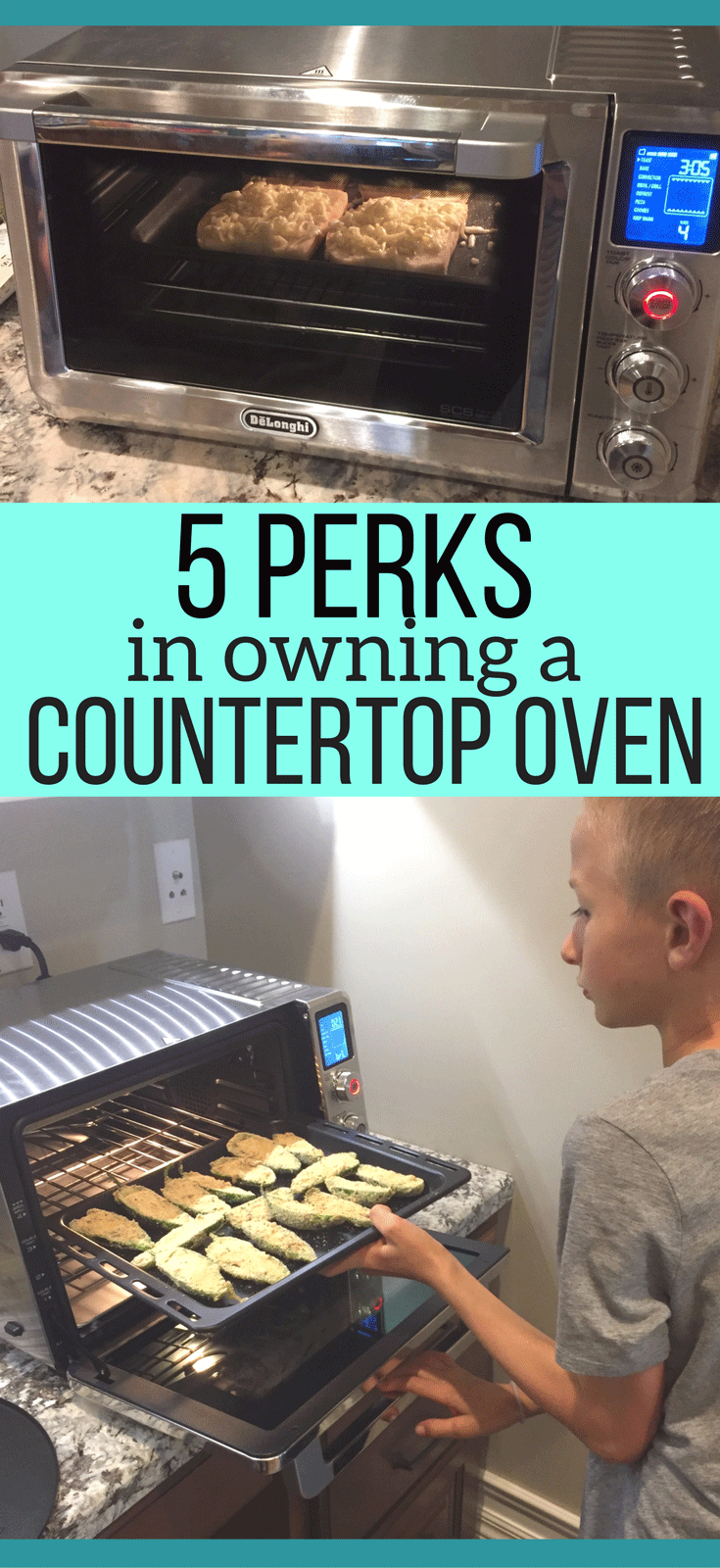 I have the De'Longhi Livenza Convection Oven. This oven has 8 preset features: Toast, bake, convection, broil/grill, defrost, pizza, cookies and keep warm. We have used almost all of them and looking forward to use the rest.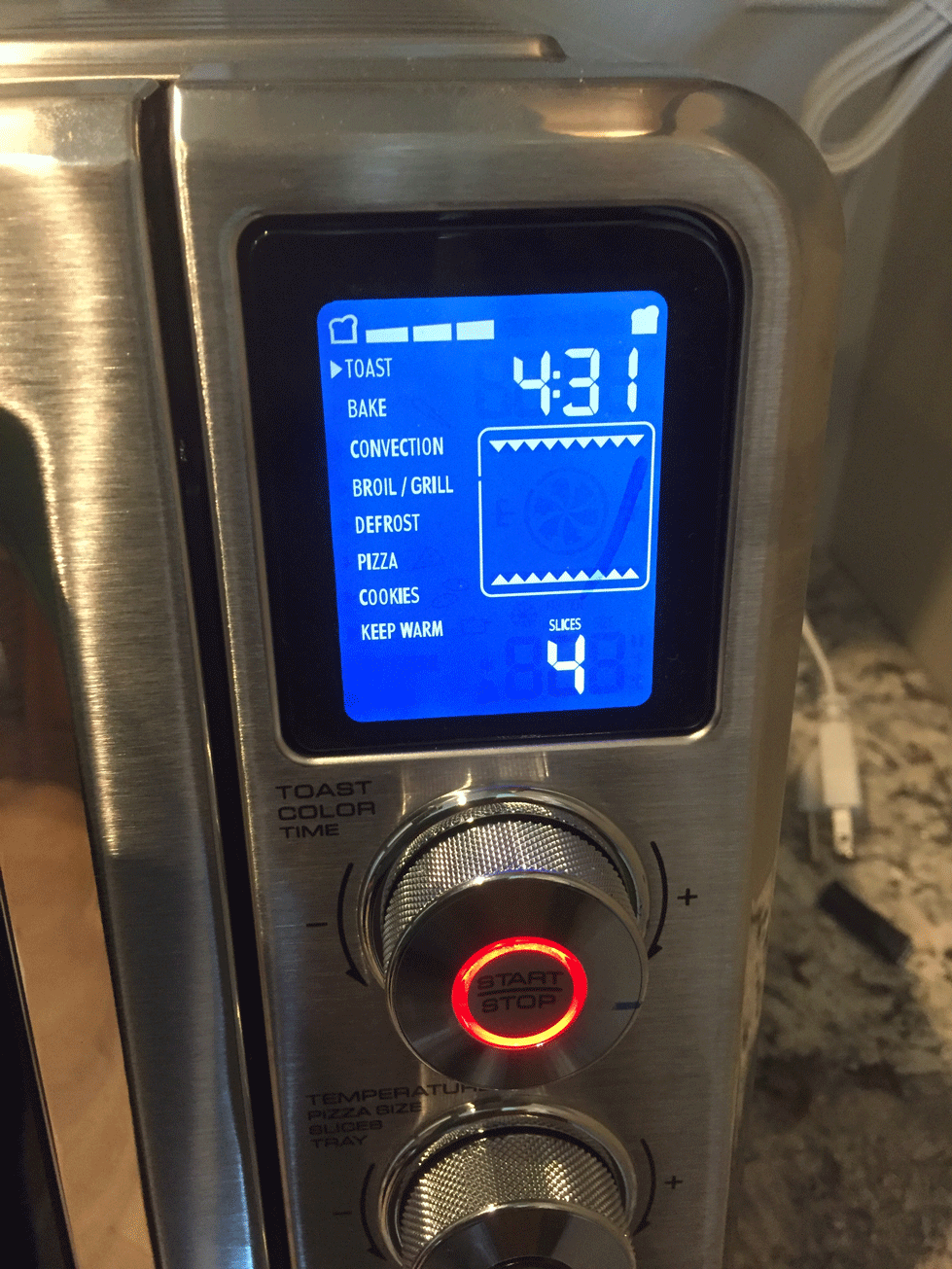 I have come up with 5 perks to owning this countertop oven. We have had it for over a week now and we have used it everyday. Here is why….
Perk #1 – It gets up to temperature REALLY fast!
I was very pleasantly surprised at how fast this countertop oven warmed up and was ready to cook in. My boys wanted to bake some cookies. I told them to turn on the countertop oven to get it warming up and then get the cookies ready. The oven was temperature ready long before the boys had their cookies ready!
We simply turned it off, and when we were ready we turned it back on. It gets warm really, really fast!
Perk #2 – It is PERFECT when you are making a big meal and needing an extra oven.
This is definitely something that will come in handy during the holidays. We love to entertain and have families over for dinner. Just this last week we had a birthday dinner for my mother in-law. We wanted my boys to be the servers for all of the adults. Because of this I needed everything ready and warm so that I could sit and enjoy the meal while my boys waited on us.
Our countertop convection oven was perfect. With the broil setting, we made jalapeno poppers, which turned out perfectly brown and delicious.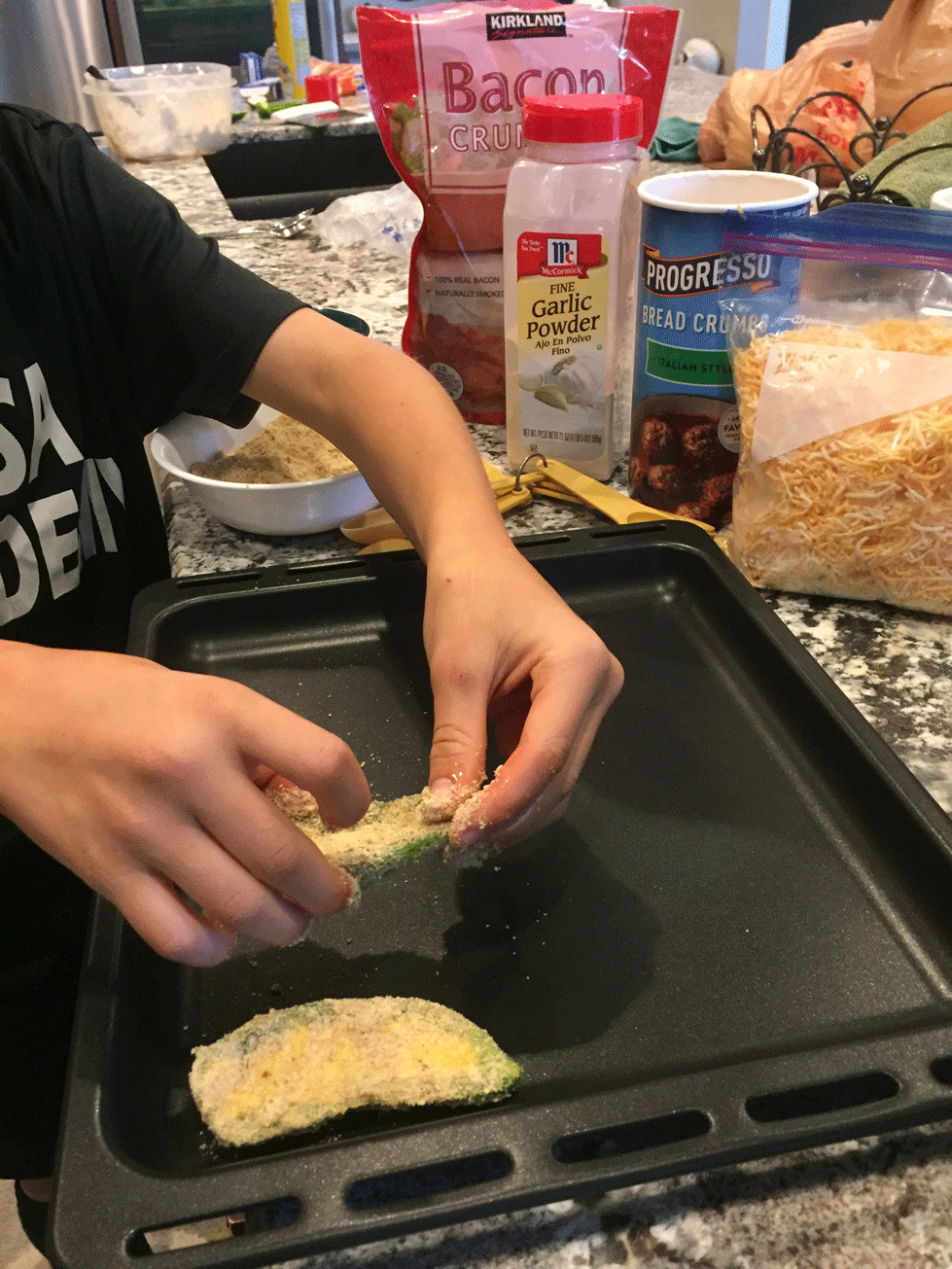 The oven also has a warm setting on it so you can keep your food warm until you are ready to serve.
Perk #3 – This countertop oven is easy for kids to use
My boys have been so excited about this countertop oven. They have used it everyday to make toast and cookies. It is so simple and it has preset settings that make using it a snap. The outside of the glass door is also safe to touch, so you don't have to worry about your little ones burning themselves.
My boys are loving to help me make dinner because I now let them man the countertop oven. We made Italian Chicken Pasta the other night and they wanted to help. I put them quickly to work making mozzarella cheese bread! They did a fantastic job and it melted and browned the cheese perfectly.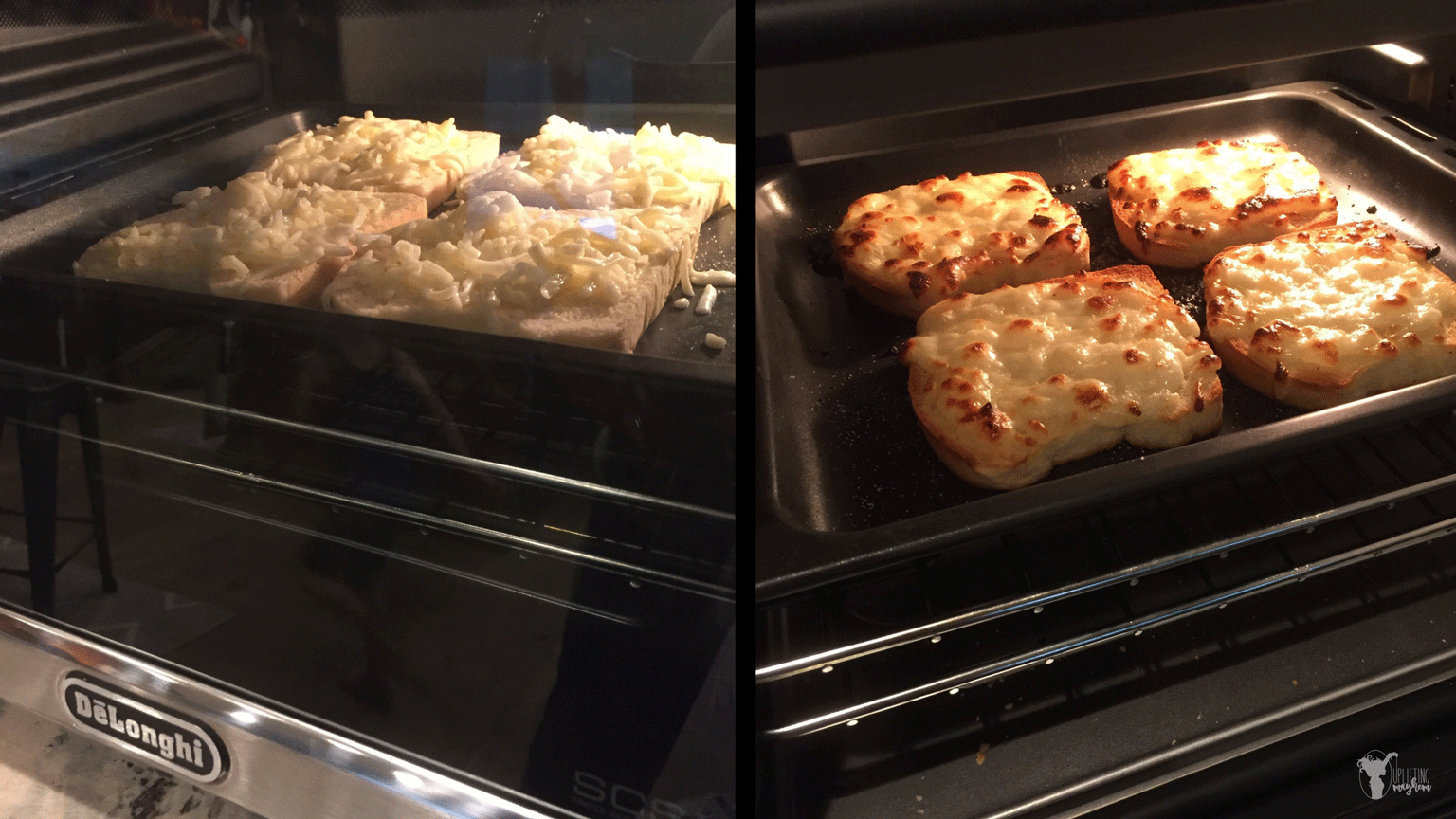 Perk #4 – Makes the perfect piece of toast……EVERY TIME…..seriously!
I'm not even kidding! It is perfect EVERY SINGLE TIME! You can select how many pieces you have and how dark you want it. I am running out of bread fast because my boys use this all day long!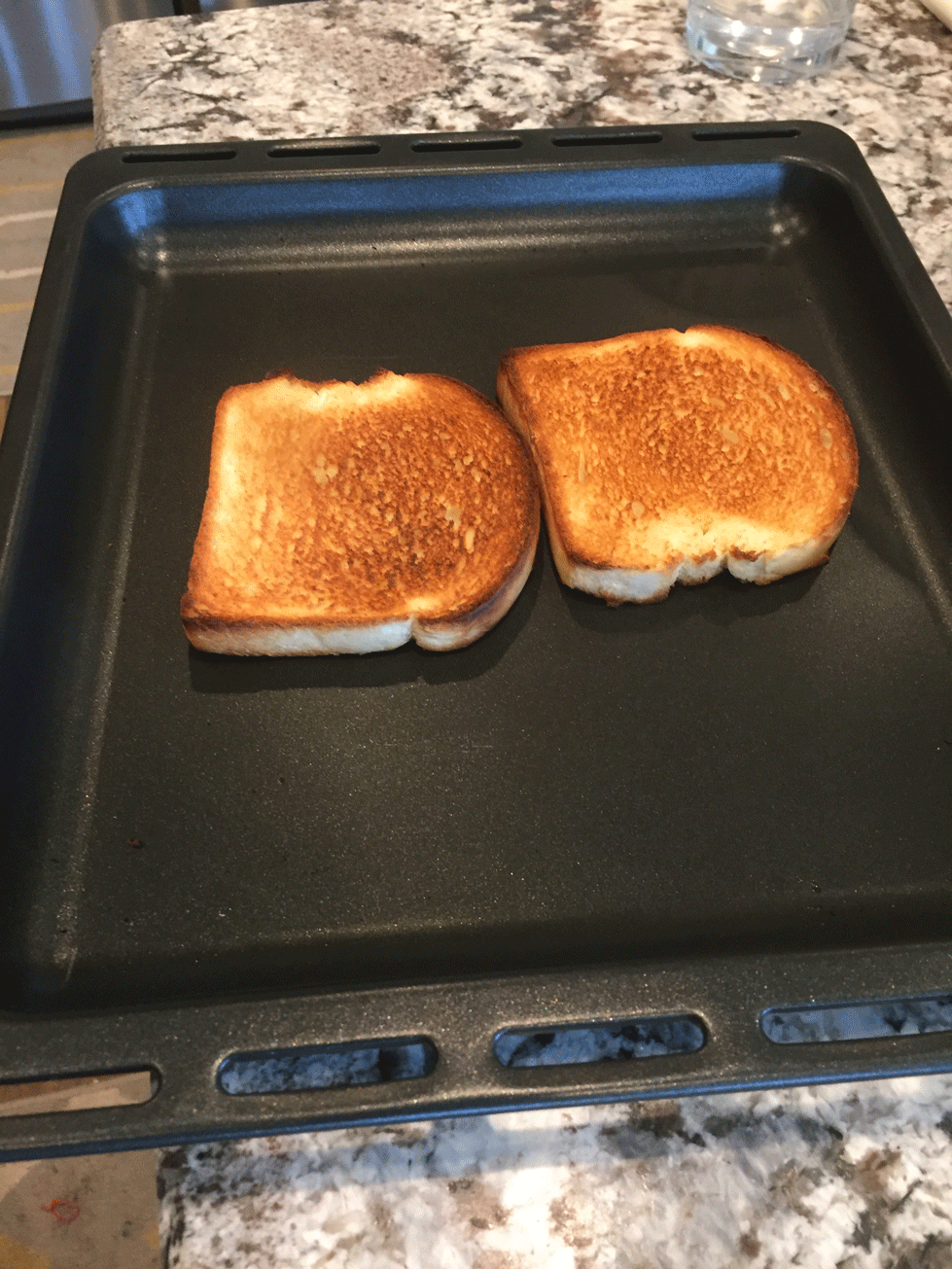 Perk #5 – Easy Clean Up
We use the trey that it came with for most of the dishes we have made. It wipes off easy and doesn't stick. We did two treys of mozzarella cheese bread and the left over cheese was black as black but it came right off with no scrubbing. Definitely a great feature.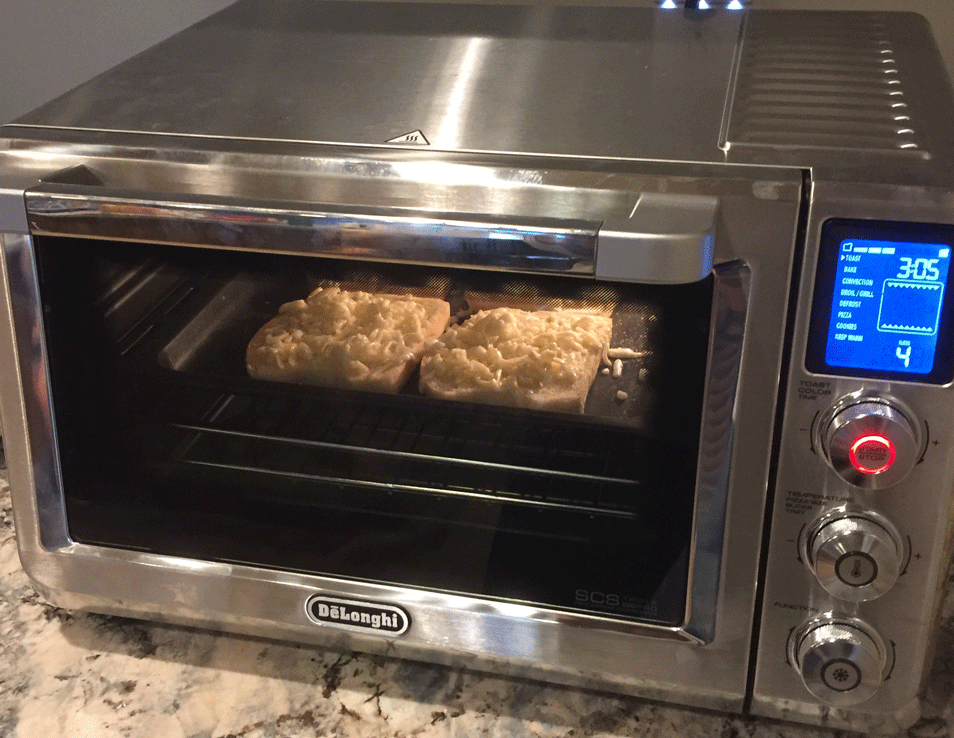 We are looking forward to our pizza night so we can test out the pizza preset feature. It even came with a round pizza pan. My family loves to make homemade personalized pizzas which is perfect job for this countertop oven. If you are wanting ideas for recipes to make there is a free app called De'longhi Recipe Book that is made specifically for this countertop convection oven.
The only negative thing I have come across with having a countertop oven is the space needed to have it. If you do not have a lot of space on your countertops, this may not be the best option for you.
For all of the details of this countertop convection oven you can visit this site. De'Longhi also develops other kitchen appliances, from grills, fryers and ovens. Check out this website for all of their impressive products.
This is a sponsored conversation written by me on behalf of De'Longhi. The opinions and text are all mine.