These table party favors add a special touch to your annual Thanksgiving gathering. It says to everyone present, "This day is different than most days of the year." It's a day when everyone stops and says thanks … for everything. So, let's encourage the attitude of gratitude with these classy and simple DIY table favors.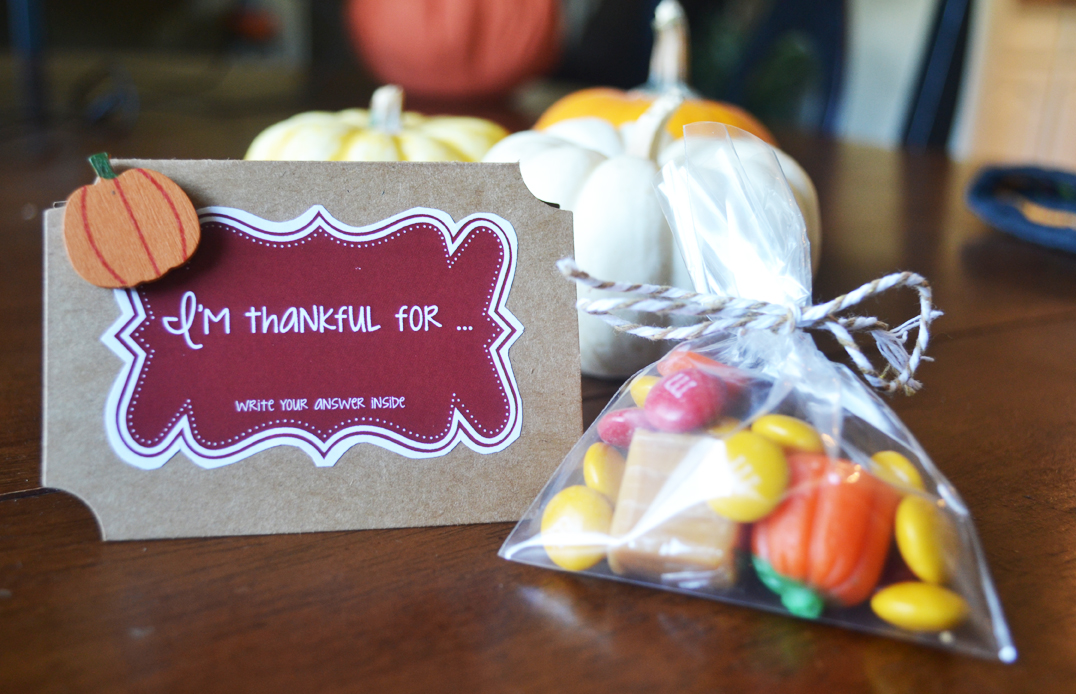 Gather/print supplies for table party favors
Much of your supplies can be purchased at any craft store such as Michael's or Hobby Lobby. Here's a list below: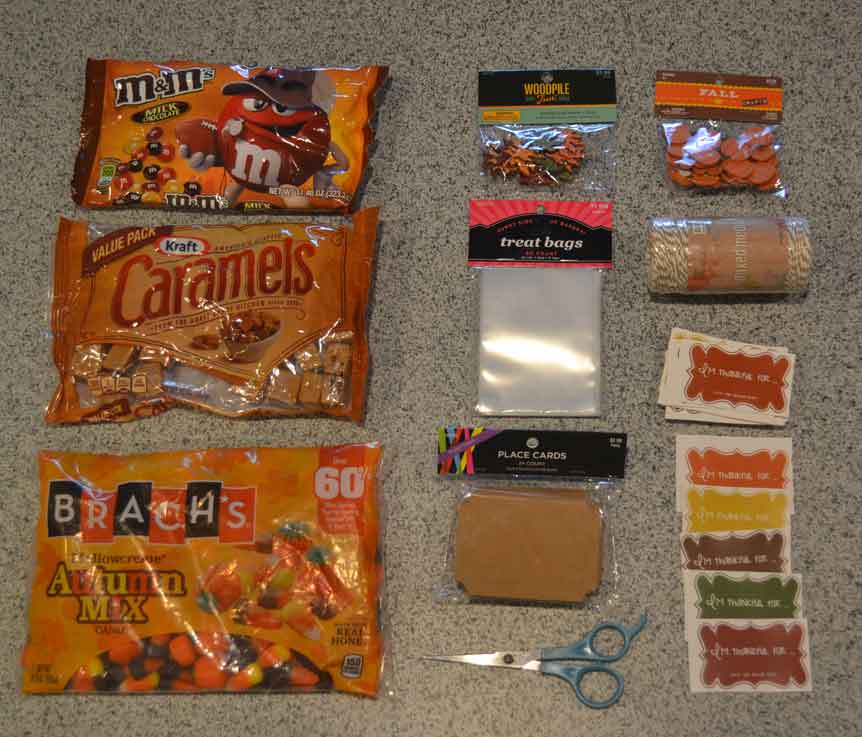 Fill and tie candy bags
I chose lots of fun autumn-themed candy that just remind you of the fall time. So, naturally I bought some M&Ms, candy corn and caramels. The more sugar the better, right? Fill each treat bag with a variety of candies.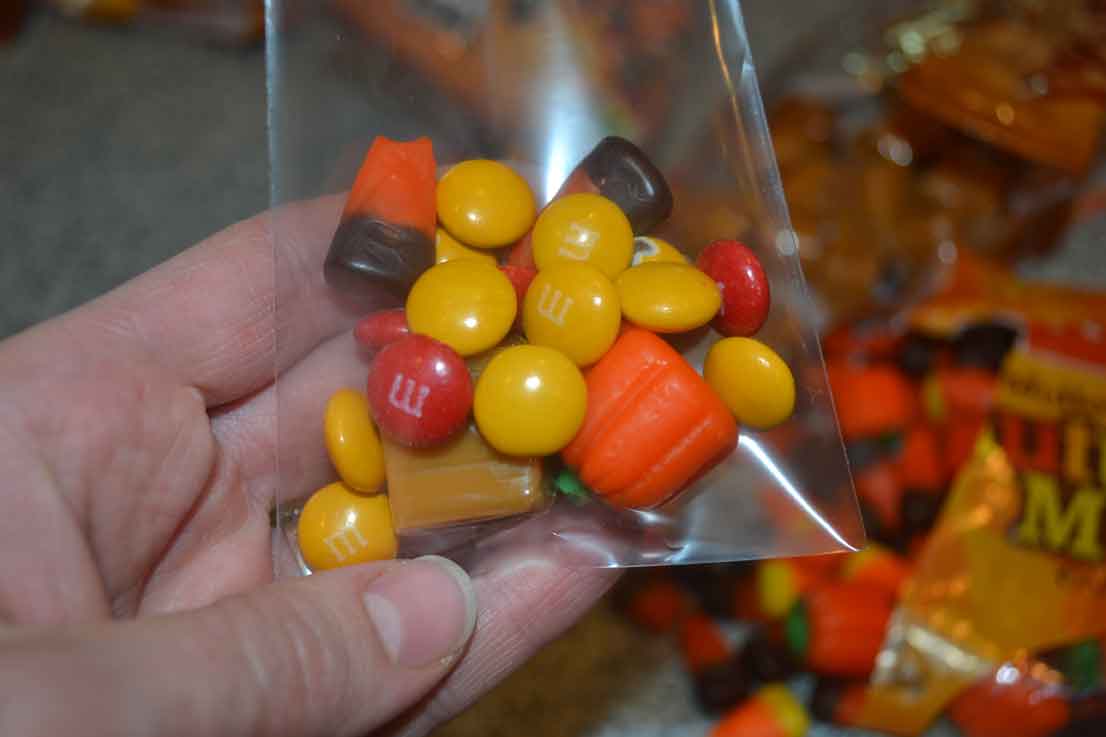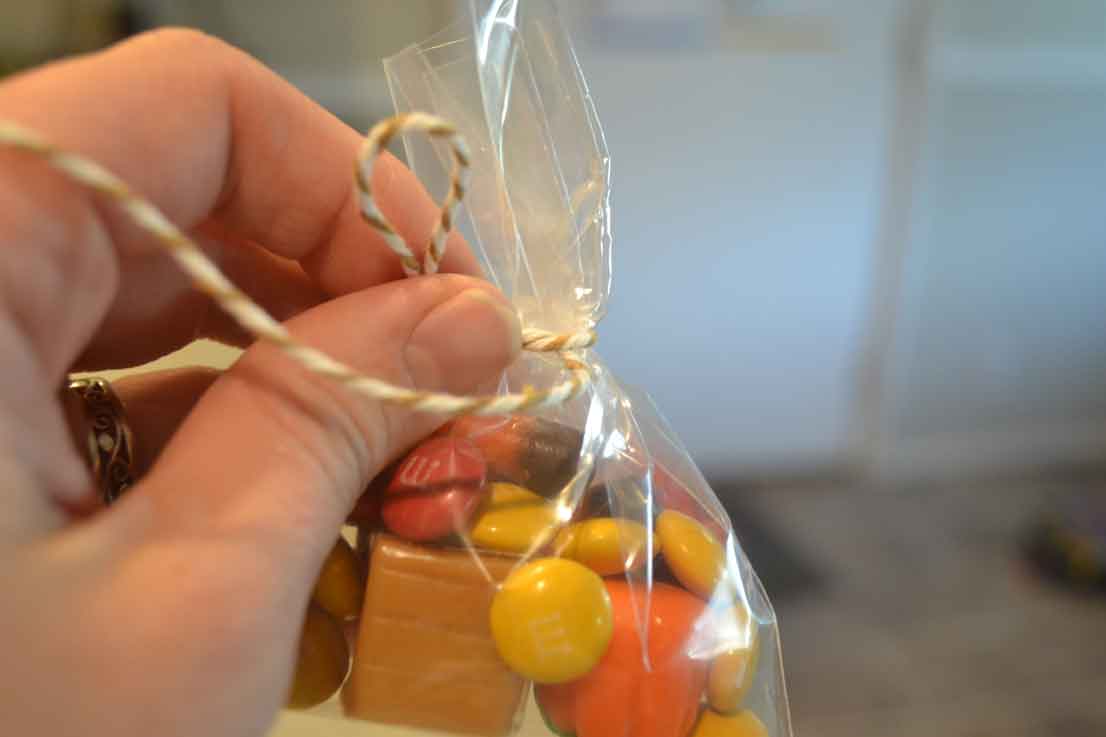 Attach labels and embellishments
Now place the "I'm thankful for" stickers to the front of the place cards and then the interior labels on the inside of the place cards.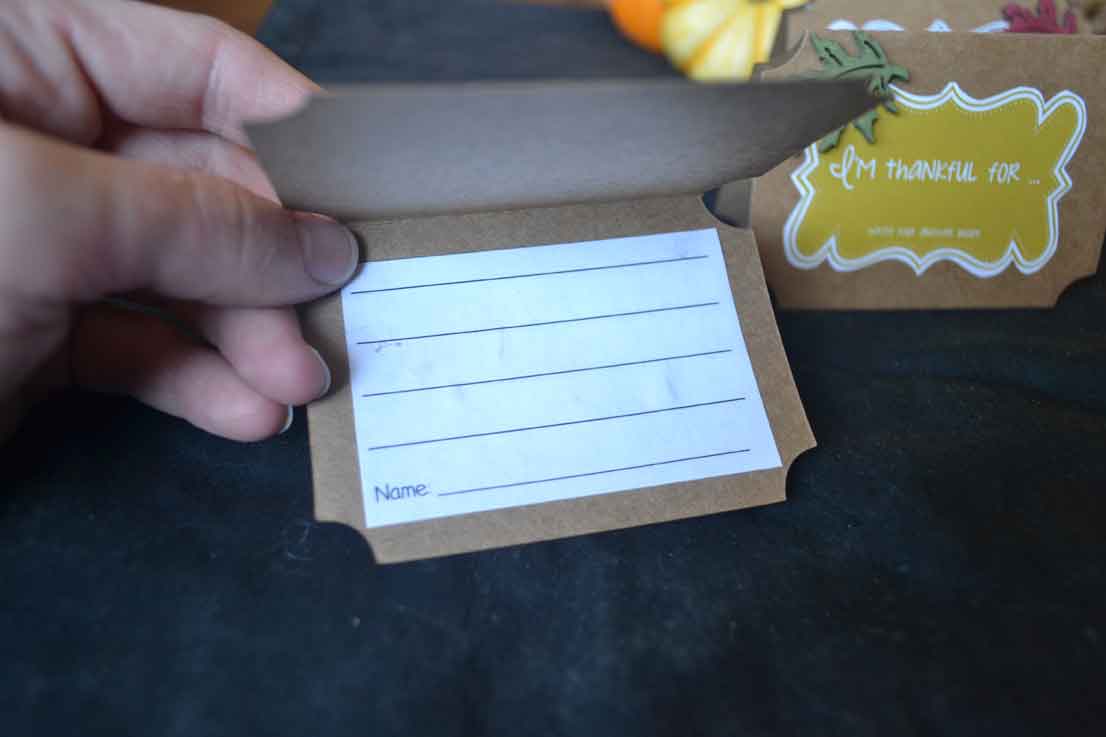 Leave some pens on scattered on the table as well. Then just watch as your guests start brainstorming all that they are grateful for.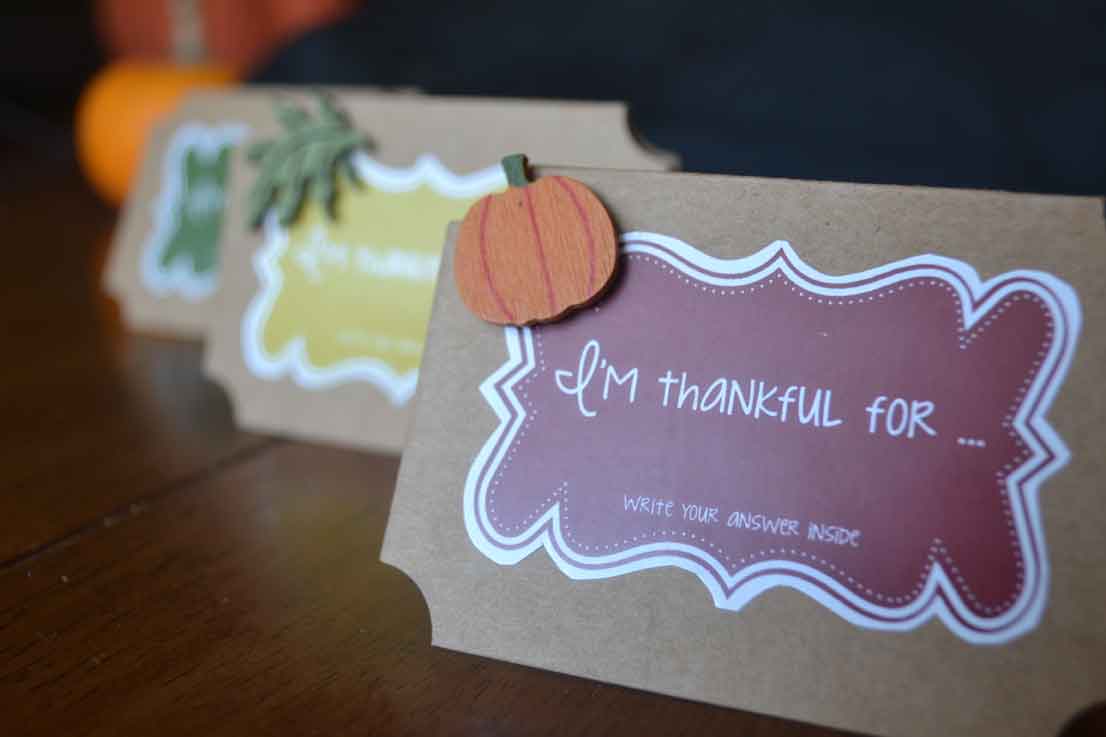 You can have a large bowl or container on or near the buffet table where people can drop their cards. Then sometime during the Thanksgiving festivities, you can pull out the cards and read them in front of everyone. It will definitely spark some grateful hearts and make you thankful for everything you have been blessed with.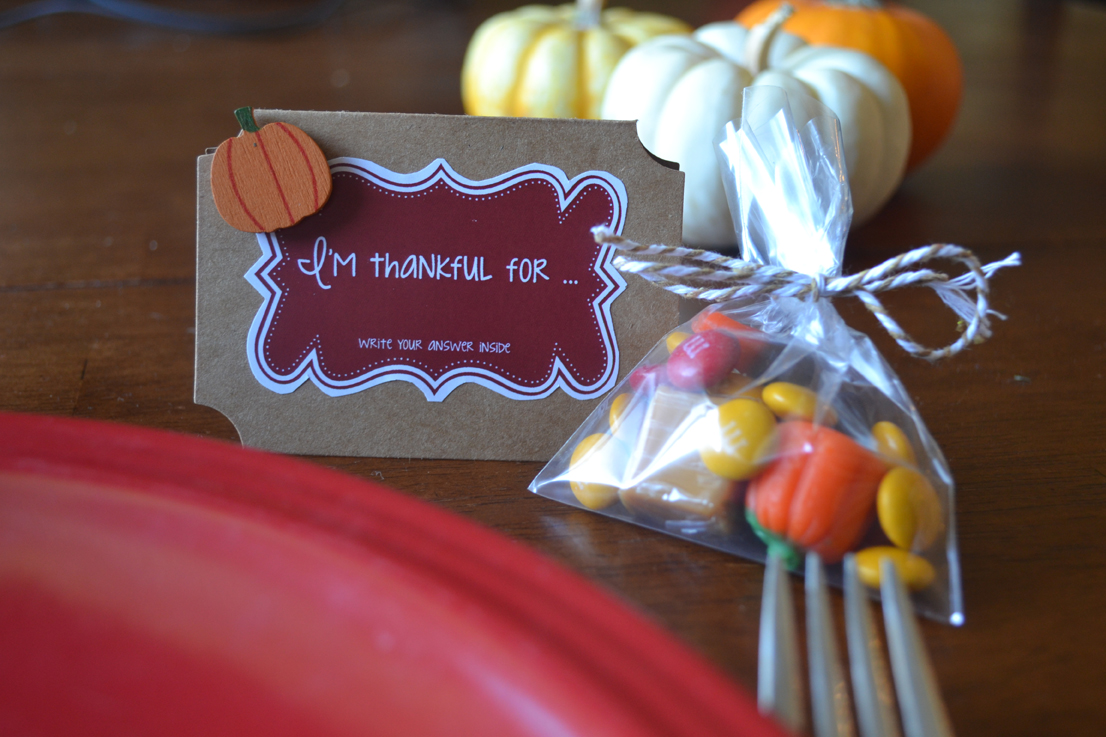 We hope this may inspires happy and grateful hearts to all of your loved ones this year. Happy Thanksgiving!
To pin this Thanksgiving party favor for later use the image below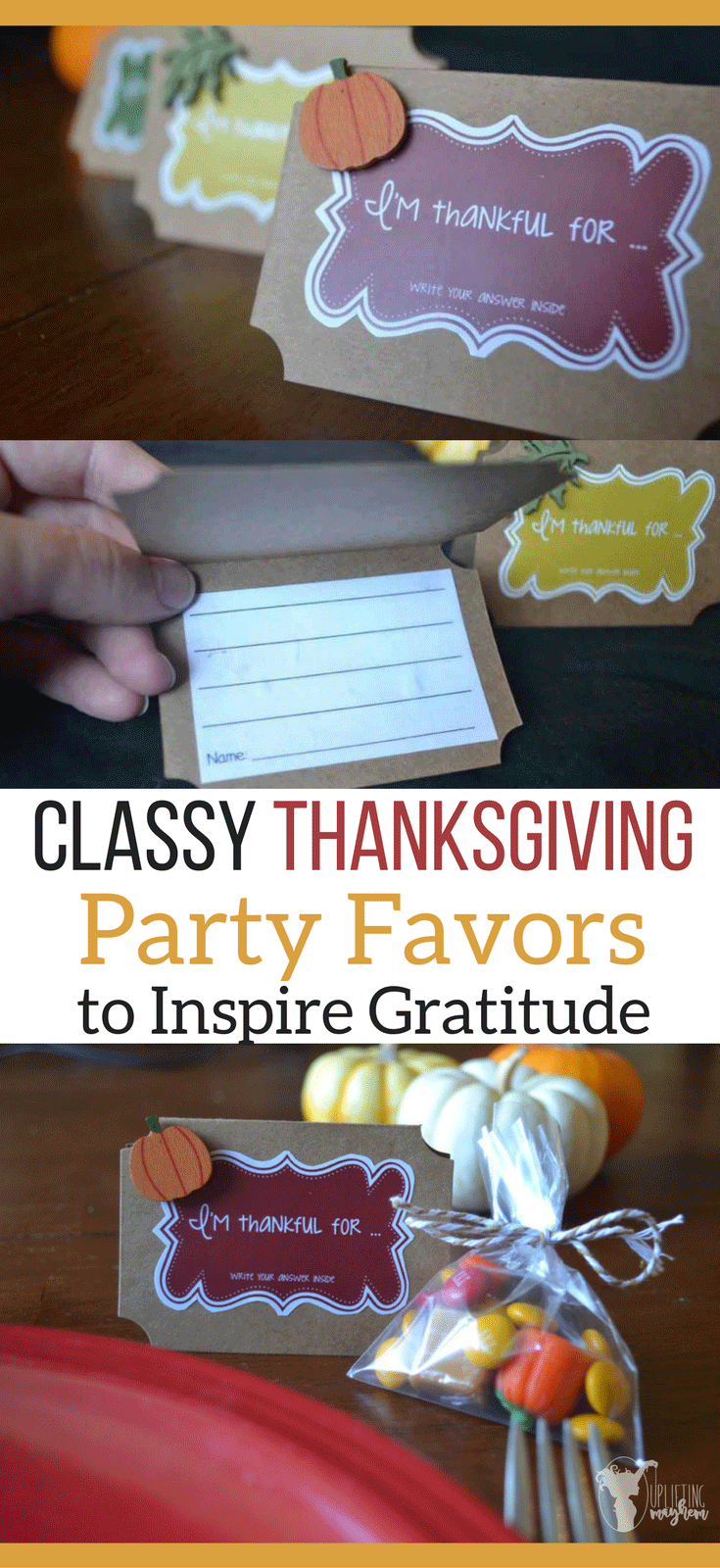 Related posts: DIY Thanksgiving Craft + Printable