Oh the city of Paris! The history, architecture, and grandeur was absolutely fascinating. The detail put into every building is stunning. Buildings and walls going back thousands of years! Here are the top 10 things we did that made our experience surreal which I recommend for first time goers! (Warning…Long informative post)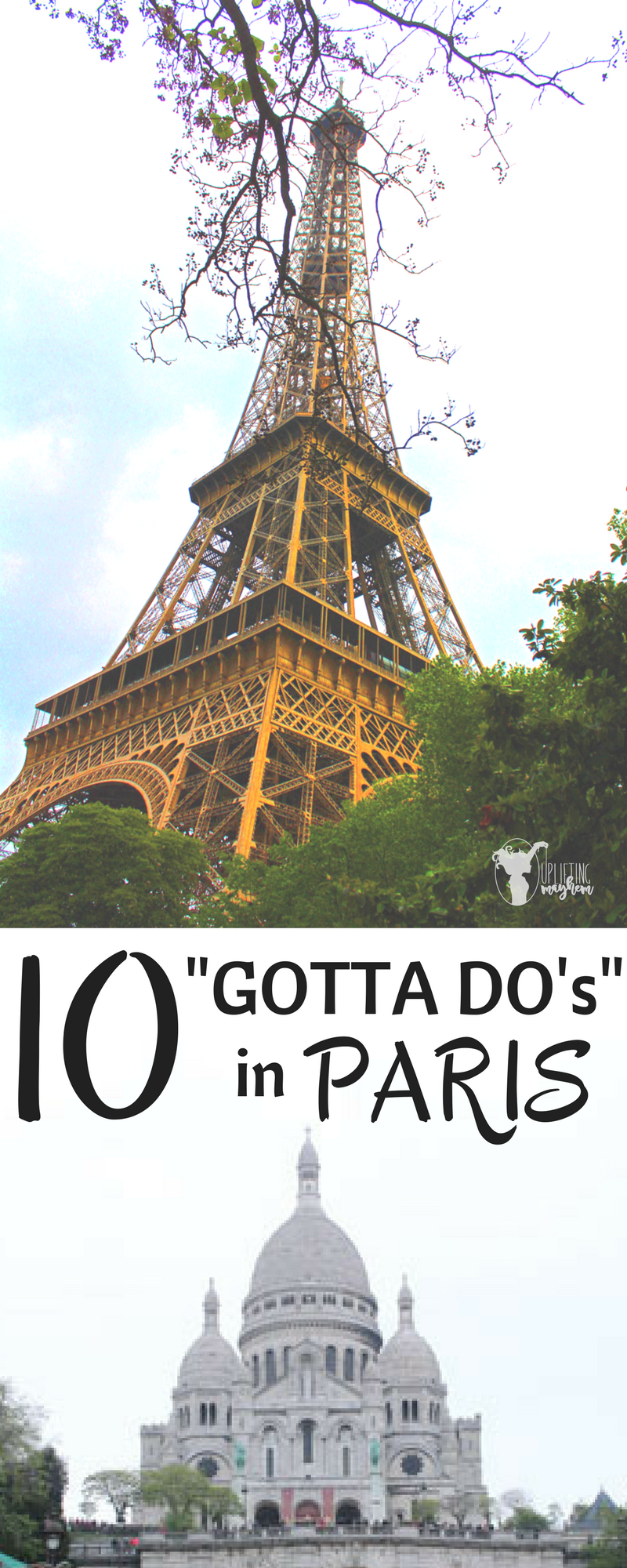 #1 – River Cruise or Walk along the Seine River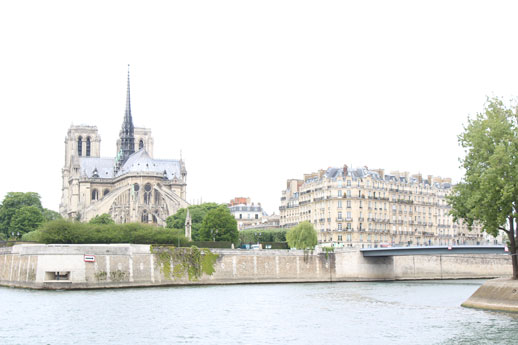 I recommend doing this because a lot of the attractions you will see are a long the Seine River. The river cruise is 15 euros and it has a commentary that you can listen to as you pass these attractions. We did this on our last day and I couldn't believe how many of the places we visited were along the river. I wished we would have done this first so we could have had a feel for where we were at in the city.
#2 – Eiffel Tower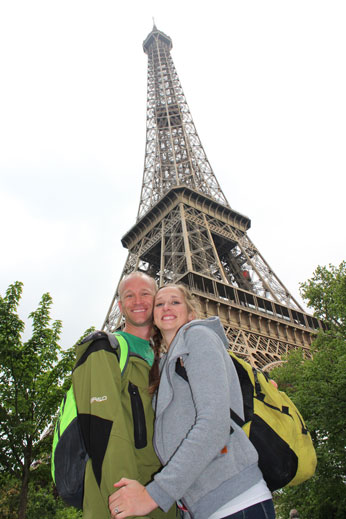 This of course is a must! I suggest walking the stairs if you can. It's a bit of a hike but that is half the fun! There is an elevator that you can use as well. The stairs take you to the second level, if you want to continue to the top you need to pay an additional 6 euros to take an elevator up the middle of the tower. For us it was worth it! The view is spectacular and we called my parents through Facetime on the top! Seriously! So cool!
#3 – Arc De Triumph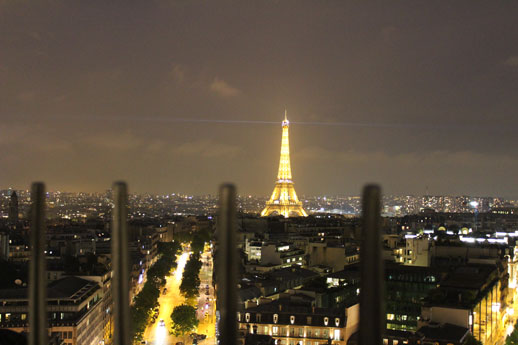 The history behind this remarkable building is amazing. Before you go, brush up on your history regarding this famous Arc. Traditionally armies walk under the arc whenever there is a victory of war of some kind. There is a round about surrounding the Arc so the only way to get to it is by an underground tunnel. It costs about 12 euros to make the climb to the top! This to me was worth it.
The stairs are circular and just keep going and going! I suggest going when it is dark. The Eiffle tower is lit up and the night lights are beautiful PLUS every hour on the hour the Eiffle tower is lit up with even more flashy, glittery lights! Really cool and beautiful to watch! We arrived just in time for the 10 pm light show after we ran like mad to get to the top in time! So fun!
#4 – Rent a bike and ride around Paris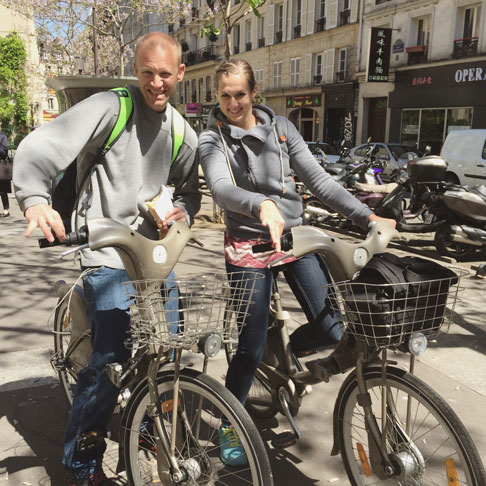 This was seriously one of my favorite things to do while we were there! There are bike racks everywhere that you can rent in one spot and turn it in at another spot. It is $1.70 euros for each 30 minutes you have the bike. So worth it! Riding the metro is fast and easy, but you don't get to see the city! Riding bikes allows you to see the city first hand.
We rode along the canal, went to a beautiful park called Parc des Buttes Chaumont, visited a cemetary, and rode a long the Seine River. So pretty! We saw more things in that one bike trip than any of the other days. You can take your bikes in the parks, but you have to walk them around. Beware, you may get a few dirty looks, just smile and keep going!
#5 – Sacre Coeur (Cathedral)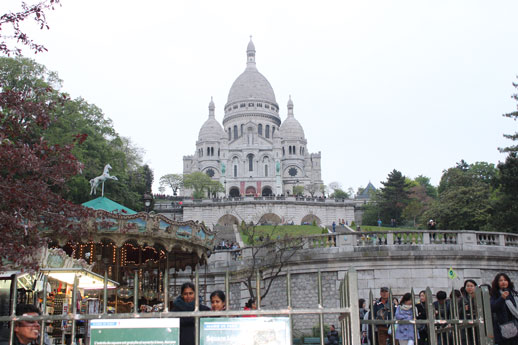 This building is just WOW. It is on top of a hill which means you get to hike a lot of stairs. At the base of the cathedral there is a set of stairs where people like to hang out! They play their music, drink beer and who knows what else. If you go up the stairs you will be asked if you want a bottle of beer. Very interesting atmosphere! The inside and outside of the cathedral is beautiful!
If you walk up the left side of the cathedral and turn left you will run into an artist square. Lots of different artists will be there sketching, painting different people. We had one do a sketch of our 5 boys. He took a picture from my phone to copy. We returned 2 days later to pick it up. It is very unique and the more I look at it the more I love it! It isn't exactly to scale, or perfect, but I think that makes it all the more unique!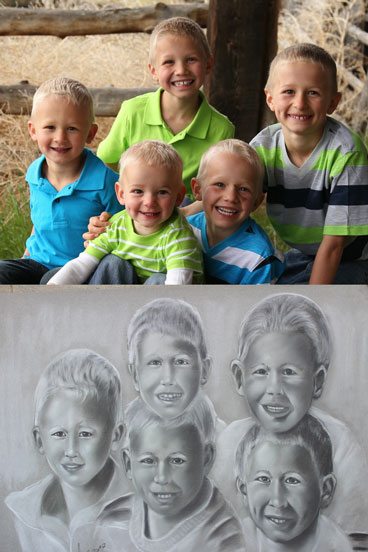 #6 – Catacombs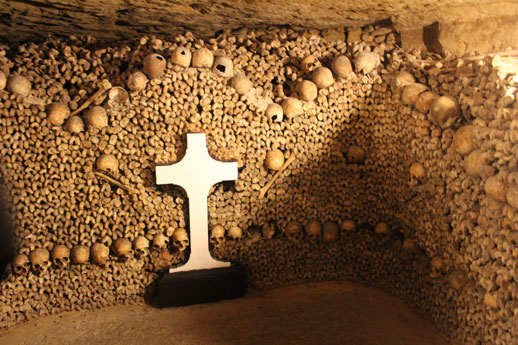 This attraction is going to be completely dependent on your personal views of walking through one of the biggest cemeteries you will ever walk through. The catacombs is an old limestone mine that was abandoned. After a huge flood wiped out lots of cemeteries, over 6 million bodies were moved to these mines. You walk through these narrow tunnels with bones on either side of you! It is dedicated as a holy spot and is very interesting. Not really my cup of tea, but others really enjoyed this. I'm glad I saw it, but I wouldn't say it was one of my favorite stops.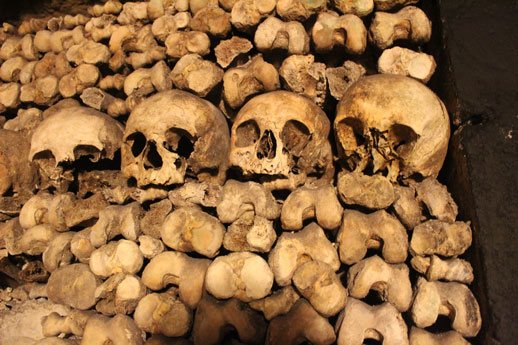 It doesn't take long to walk through. There is a line though. We arrived early and stood in line for 30 minutes to find out we were in the wrong line. One line has pre-bought tickets, the other line doesn't. Tickets online are more expensive than buying them there. It opens at 10 am, so arrive early and make sure you are in the right line and you will get in with the first wave of people. They only allow 200 people in at a time.
#7- Chocolate Museum or chocolate shop
This doesn't take long, and you can eat as much chocolate as you want! They do a demonstration on how they make different chocolate molds. The chocolate is pure and delicious!! Along with this you need to go to a chocolate shop! They sell it by weight. You get a bag and fill it up with lots of different kinds of delicious chocolate and pay by the weight. Not super cheap but oh so worth it!
#8 – Notre Dame Cathedral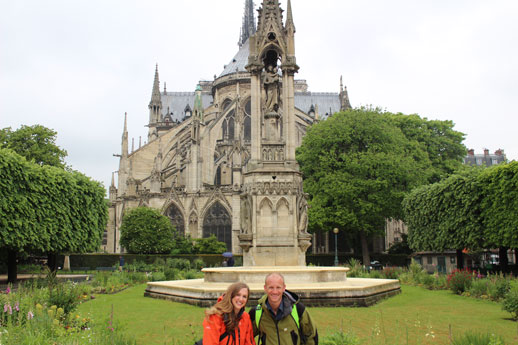 You need to go see this building just to say you have seen it! There is so much detail in this building it is crazy! It was built over a period of 200 years, and was started in 1163! People! That is so old! You can pay to go to the top as well. The history is amazing!
#9 – The Louvre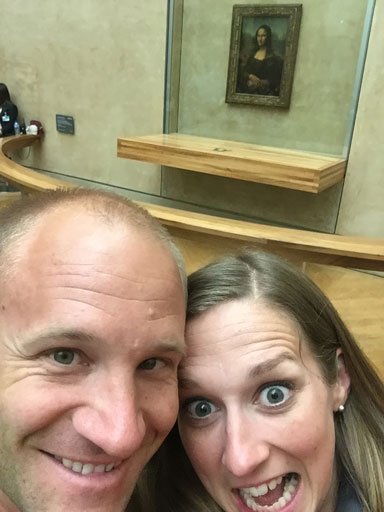 I am not a museum person, but this one I recommend, but to go through it quickly. This museum houses the Mona Lisa, and many other famous pieces of art. You could spend hours and hours and hours here. My advice is to spend an hour. Go check out the famous pieces and swiftly walk through the rest. It is a massive building! The court yard outside is beautiful! Make sure you go outside and check it out!
#10 – Attend a soccer game, ballet or opera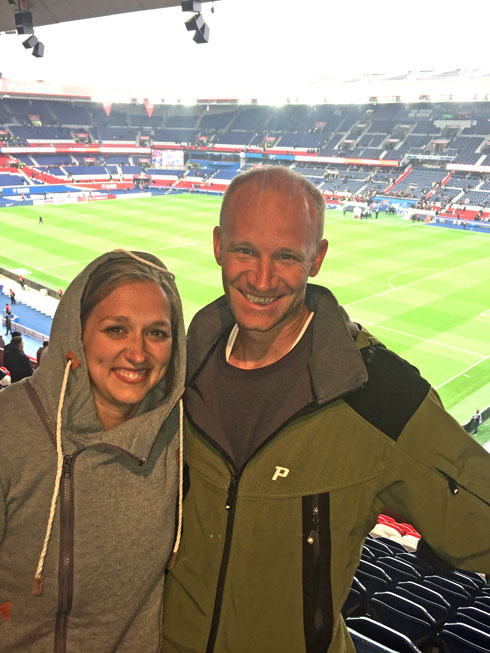 To get the true French experience, try going to one of these. We were able to go to a professional soccer game, as well as a ballet. The soccer game was fabulous and fun! The ballet was hilariously terrible (Sorry ballet lovers), but a great cultural experience. After the second movement it was all we could do to roll out of our uncomfortable chairs out into the foyer. This ballet was a contemporary ballet and had very little music and very little traditional ballet dancing. If you go to a ballet, make sure it is not a contemporary!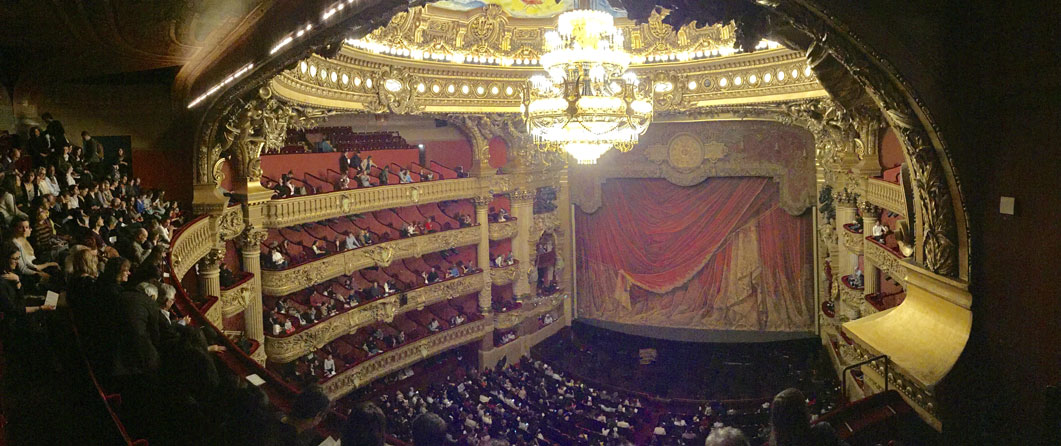 The building where the ballets and operas are held is an absolutely stunning building. Inside the building is amazing! It is called the Opera house and is one of the prettiest buildings I've seen! The building alone was worth going in and seeing!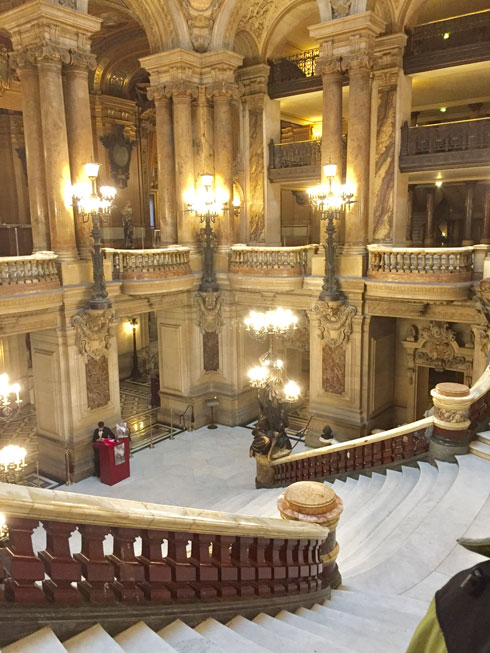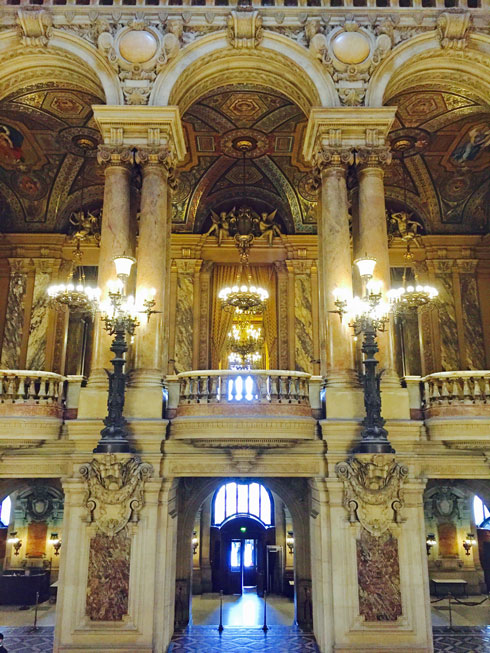 An ADDED BONUS!!
Eat as many pastries as you can, and don't feel bad splurging on a $8 pastry that looks and tastes like heaven! A regular pastry store has pastries that are fairly cheap. We could get 3-4 pastries for 5 euros. Then you have the fancy pastry stores that have edible gold on their pastries! Seriously! When you are at a restaurant, order a creme brulee. YUM YUM YUM!!
Here is a post on the best ways to navigate and get around Paris.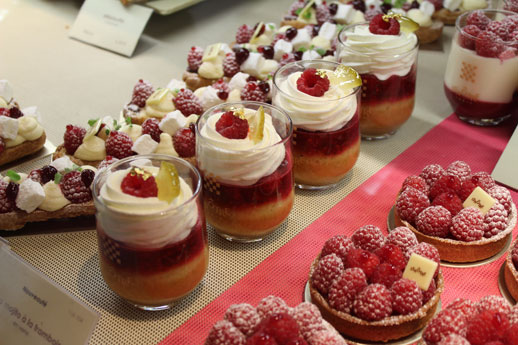 Also here a a Free Printable of our itinerary and all the info for museums and places we saw (ParisVacationItineraryandMuseumInfo). It includes open/close time, prices of everything, and navigation to those places.
ALSO if you have made it this far…AWESOME! I need to throw in 3 other places that we visited that is not in the city of Paris but an hour to 3 hours away. So worth renting a car and taking 2 days to go and see. It is mostly a photo gallery of these beautiful places.
Normandy
I highly recommend going to see Normandy and the beaches there. So beautiful and humbling to see where D-day took place. You can still see the craters created by the bombs that were dropped. Bunkers still remain and was fascinating to take in a just a small portion of what happened there.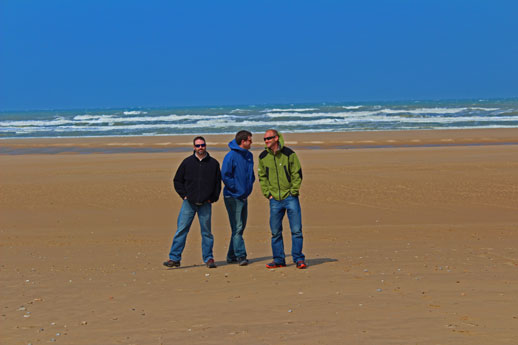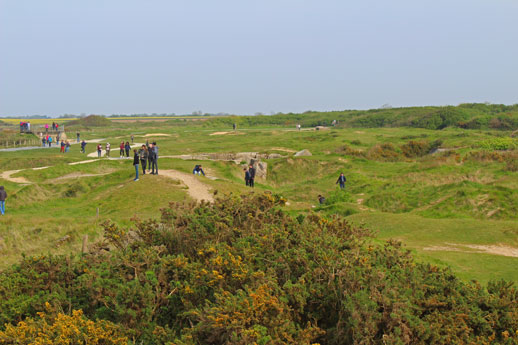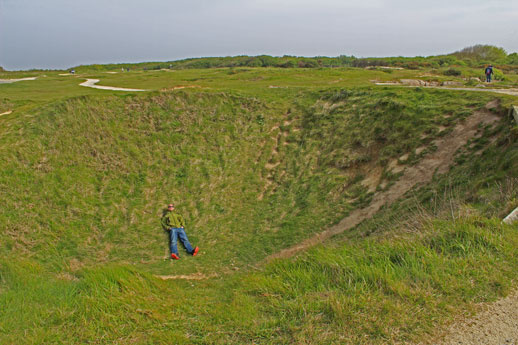 Another great place is Mont St. Michal
SERIOUSLY! So amazing and one of my favorite places we saw. It is an island at high tide and at low tide connects to the inland. A monastery is built on the top with the most picturesque village built around it. No roads, just adorable pathways connecting building to building!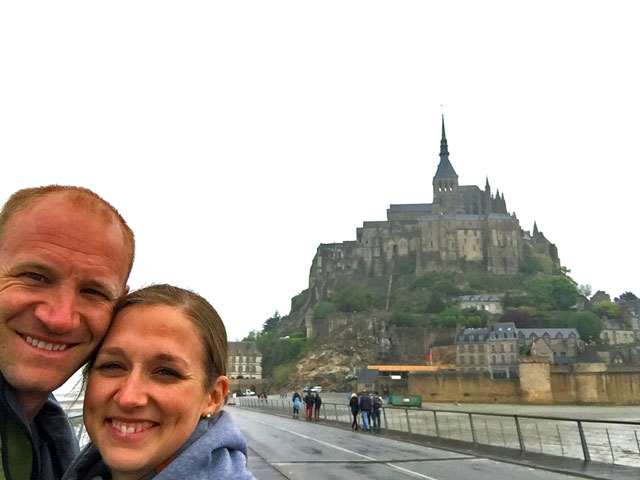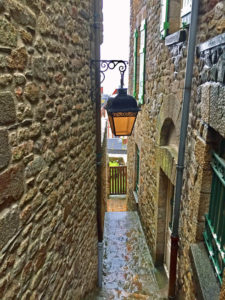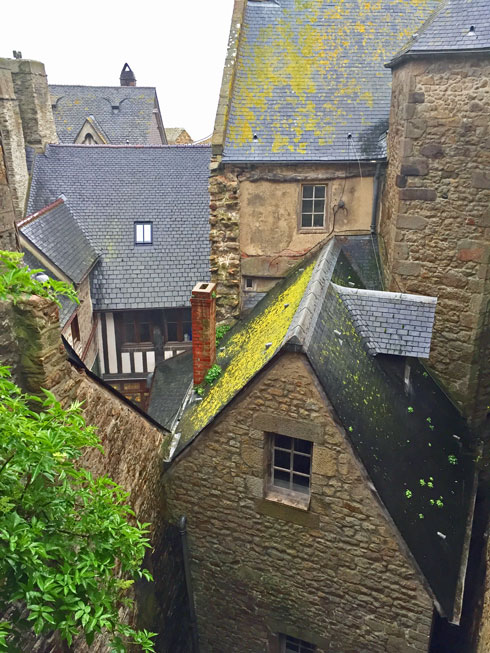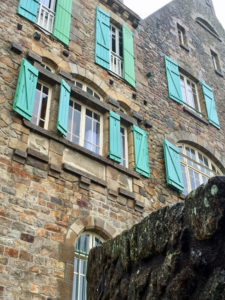 Those Shutters!! LOVE! LOVE!!
The last place I want to mention is the
Chateau de Versailles
Beautiful building lined in gold, with amazing gardens!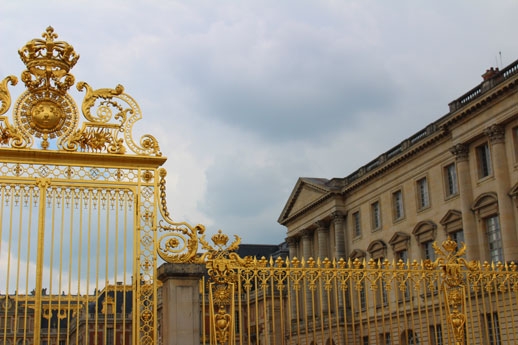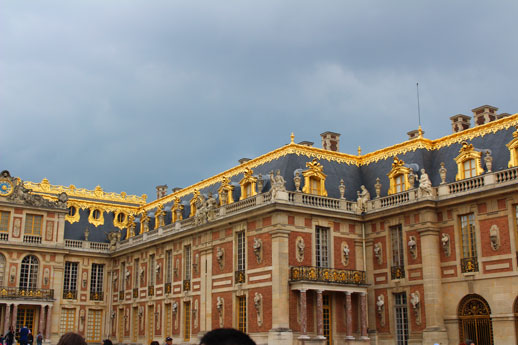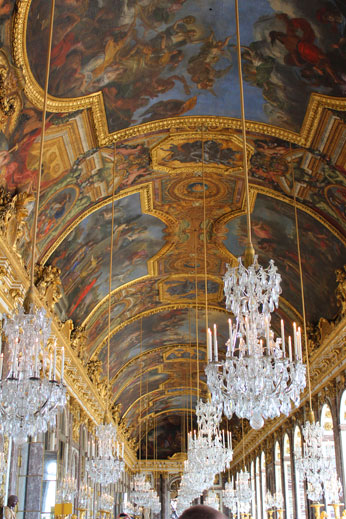 Room of mirrors. Oh my!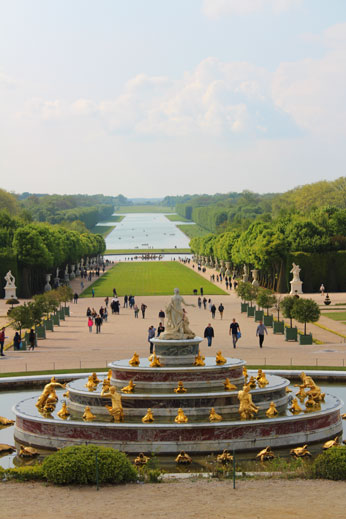 Gardens that go on forever!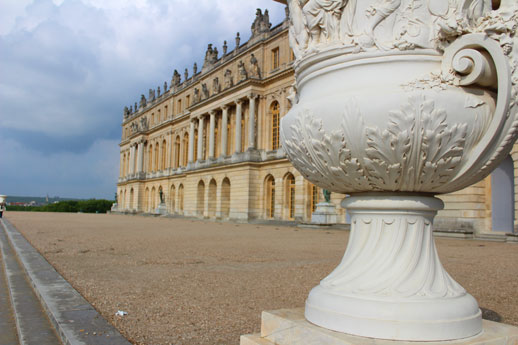 Back side of the chateau.