Remember when you were expecting your first child? How excited you and your spouse were? How you suddenly felt even more connected to each other and talked about all your dreams for this child and how you wanted to be the greatest parents ever? And then a couple more came along and life got crazy and suddenly you found yourself up to your necks in diapers and dishes, bills and bedtimes, laundry and late nights, running ragged together to try and take care of all your responsibilities? And now, do you sometimes feel like you are just passing each other in the halls of your home, not really connecting anymore, just kind of surviving together? And then you both climb into bed at the end of the day exhausted with nothing left to give?
Our kids demand a huge amount of our energy and attention. It is easy to get so caught up in parenting that we forget our marriage needs some energy and attention put into it as well. And sometimes the only way you can give your marriage some energy and attention is to literally leave the parenting premises. You have to getaway every now and then.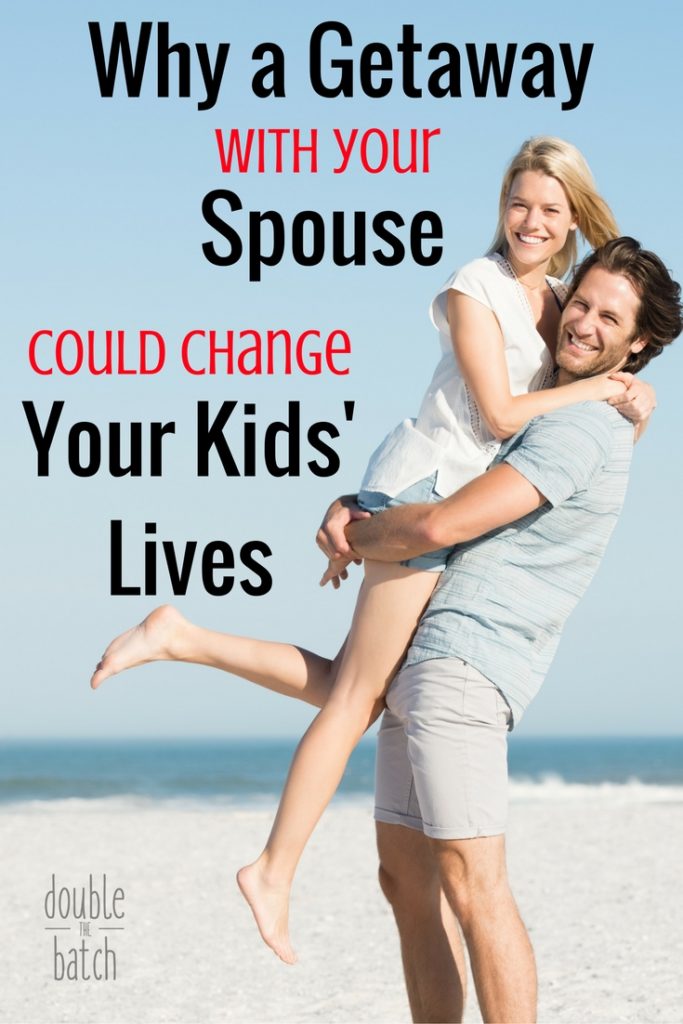 And in case you are one of those people who feel guilty leaving your children, listen to what I am about to tell you: The most important thing you can do for your children is have a rock solid marriage. If the romance has died and your relationship is crumbling, it doesn't matter that you got them to every soccer game on time and found time to change out their summer clothes for their fall ones. Kids feel secure when they can see that their parents marriage is secure, and kids who feel secure usually, not always, but usually, make better life choices. Even when they act disgusted when they see the two of you kiss, deep down, every indication they get that you love each other puts their little hearts at ease. They will learn from you what a healthy and happy marriage looks like, and this will have a profound effect on their life.
So, when you feel your marriage relationship is suffering, start planning a getaway. Even just the anticipation of a getaway on the horizon can get you through some tough days. Give yourselves a break from the craziness of parenthood and take some time to reconnect, remember all the things that drew you to each other in the first place, and rejuvenate your relationship. It will make you better parents. I promise.
A getaway can be something far away and elaborate, or close to home and simple, depending on your budget. It can even be sending the kids to Grandma's for the night and having your home to yourselves if you have no budget- and I have been there. If that is where you are, no worries! We are teaming up with some of our favorite bloggers to host a staycation/getaway giveaway, so be sure to read the details and enter at the end of this post and maybe your next getaway will be paid for!
I don't know about you, but one of the most important parts of planning a getaway for me is the food. I love to go out to eat and like to choose fun and exciting places to go on our getaways. I have to tell you about Texas De Brazil because you need to go there on your next getaway if there is one near you. It is by far the classiest, most aesthetically pleasing Brazilian steakhouse I've ever been to. There are so many options on their salad bar and their meat offerings are incredibly flavorful. And you have to try one of their many amazing Brazilian drinks– so delicious! Eating at Texas De Brazil is not just a meal- it is an experience! It is a fantastic choice for a special night out with your spouse.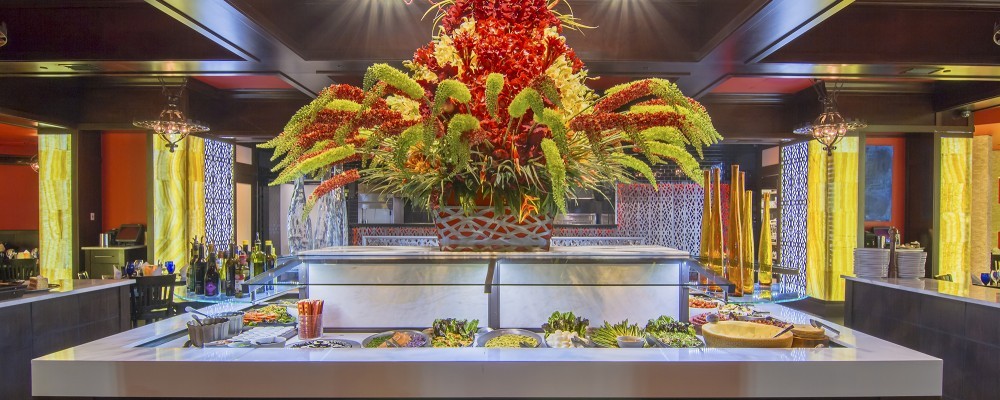 If you are just going to getaway for the night to a nearby hotel you will most likely have lots of options. If you can afford a bed and breakfast with themed rooms, those are always fun- but they are pricey. If that is out of your budget, I recommend checking out a Home2Suites by Hilton. I stayed there recently during a blogger conference and I was so impressed. The rooms were clean and contemporary with one of the best kitchen designs I've seen in a hotel. The bed was so comfortable- I slept like a baby. There were so many choices at breakfast, you can tell they really take pride in taking care of their customers. The receptionist even lent me her own personal jumper cables when my car battery left me stranded in the parking lot. Great customer service! I highly recommend Home2Suites Hilton for your next getaway. Especially since they have been kind enough to offer a getaway or staycation to one of our readers! Enter to win a 1-night stay at any one of their weekendertravelclub hotels, a $50 gas card, and dinner for two!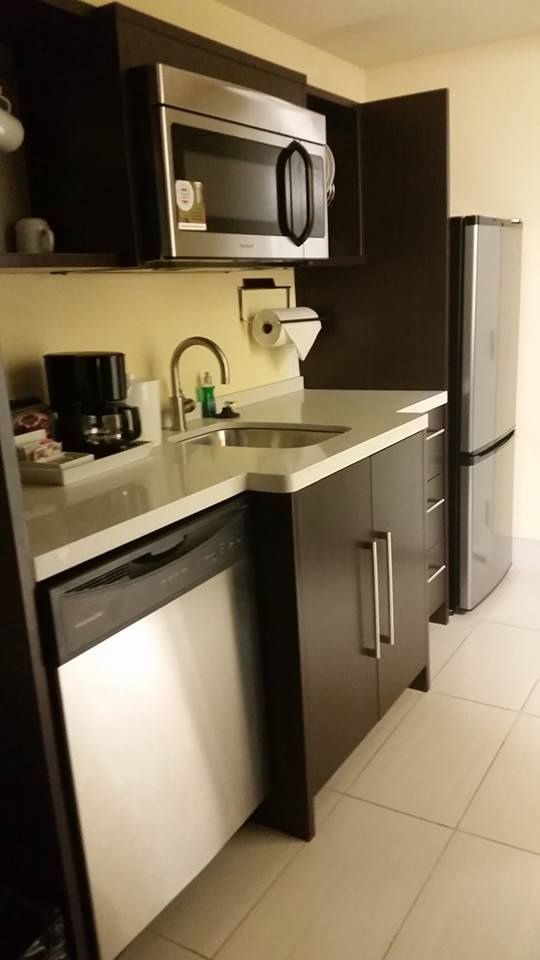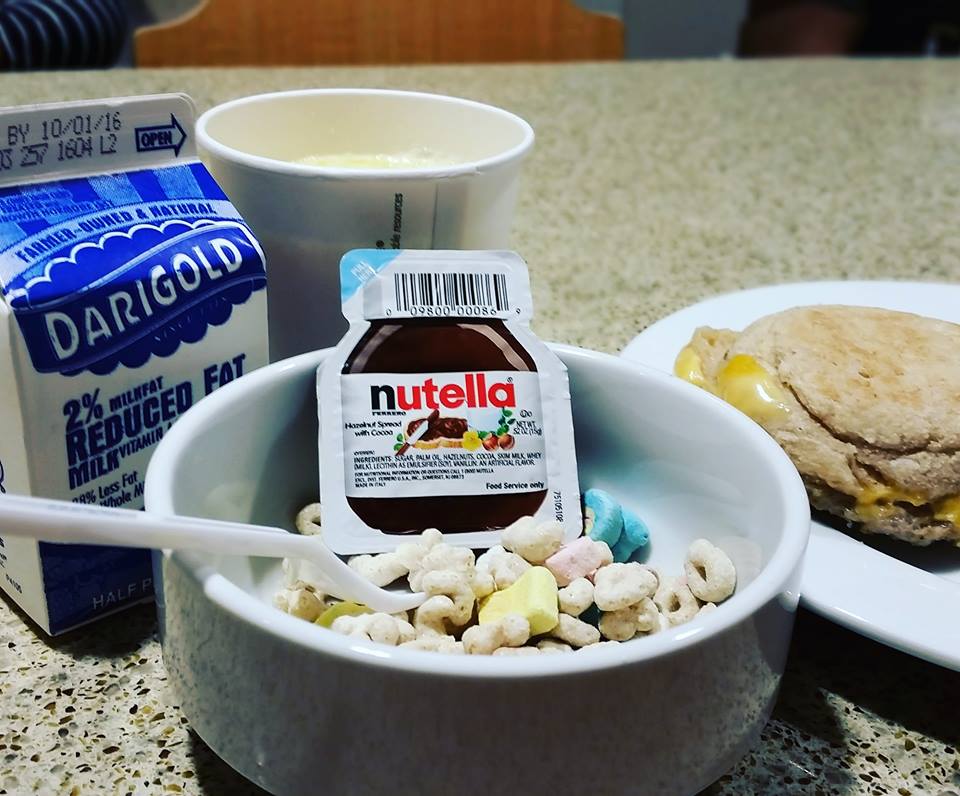 (Nutella- need I say more.)
Every now and again you might want to take a little more of an extended vacation- just the two of you. When that time comes, Getawaytoday.com has you covered. We got to spend some time with the people at Getawaytoday at our recent conference and all I can say is these people are dedicated to helping you get the best deal on your next vacation- especially when it comes to Disney. And right now is the time to get your Universal Tickets from them before Universal raises their prices if you were wanting to go to Harry Potter World this year. We went to Universal Orlando as a family this past spring and Harry Potter World was amazing! I would love to go back, or to the new one in California, with just my husband. That would be a fantastic getaway. Whether you are planning a getaway for you and your spouse or a Disney family vacation, we can't recommend Getawaytoday enough. Let them help you make your dreams come true for the best prices out there. No one does it better than Getawaytoday.com.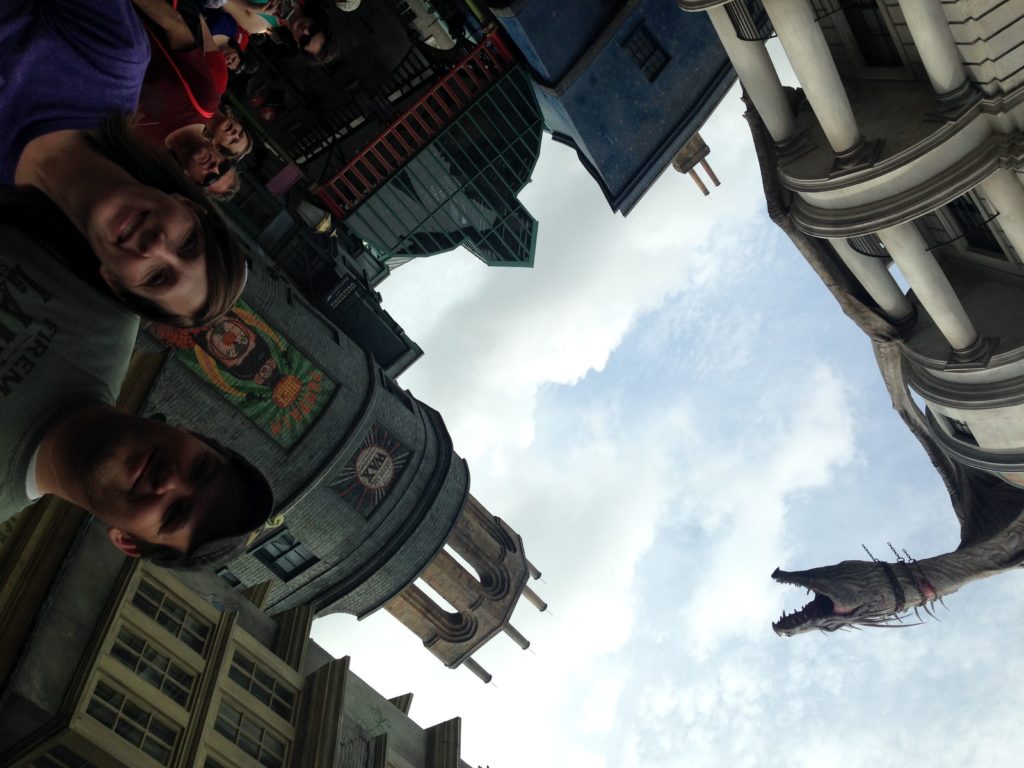 I wanted to mention a couple more companies I think have created products to help reduce some of your everyday stress as parents, and will also be a great help to whoever takes your kids while you are on your getaway.
Country Financial has created an app called ChorePal that helps you teach your kids lessons in financial responsibility while at the same time giving you a great tool to help motivate your kids to help out around the house. Start this program with your kids so when your Mom, or whoever helps you with your kids when you leave town, comes to watch your kids, they are already in the habit of helping around the house. It will make life so much easier for everyone. I'm excited to try it out! I think it is a fantastic idea.
Two of us are expecting right now, so we are excited to have discovered Owlet. We had a chance to meet with the owners of the company and see first hand their commitment to helping give parents peace of mind through designing products to aid them in their efforts to monitor their children's well-being. They offer a sock that your baby can wear at night with a monitor on it that will alert you if your baby stops breathing. I know I'm always checking my baby to make sure they are breathing. It is hard not to be paranoid when they are little. Owlet is a great invention to help new mom's have some peace of mind at night in addition to following all the guidelines for safe sleeping. And it will give your babysitter peace of mind as well. Check it out.
Alright, enter that giveaway and get planning your next getaway! Someday, your kids will thank you for keeping that marriage strong and healthy.