For Christmas this year we headed down to Corpus Christi to get away from the freezing temperatures of Utah. We packed up our RV and headed south to the great state of Texas. Let me tell you, Texas did not disappoint! From the amazing USS Lexington Corpus Christi to the many surrounding beaches!
One thing I didn't realize about the coast of Texas are the many islands that span the Texas coast. The very tip of Texas has an island that spans the coast for miles. This island is called South Padre Island. For activities, things to do and RV parks to stay at check this post out. We spent almost a week here and you can check those things out here.
Further north up the Texan coast you hit Corpus Christi and along it's coast you will also find different islands with endless beaches. Before I talk about those beaches I want to share with you the things we did in Corpus Christi.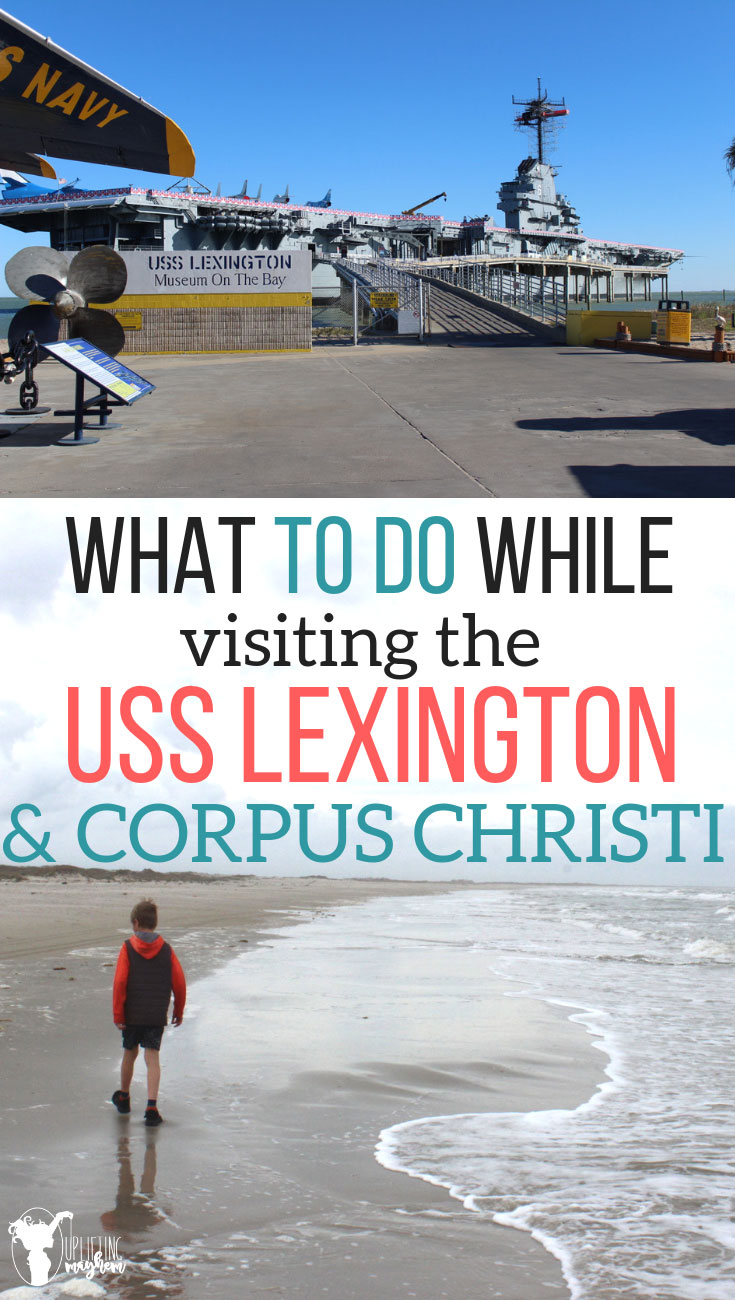 USS LEXINGTON Corpus Christi
#1 – USS LEXINGTON
While we were in Corpus Christi we visited the USS Lexington. I can't tell you how much I loved visiting this museum on the water. This aircraft carrier is HUGE! You are able to visit each floor and see where the crew ate, slept, and worked. There is even a dentist office on board. Watch your step and your head as you wonder the halls and climb the steep stairs.
Hallways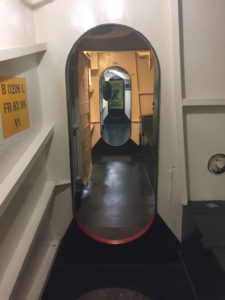 Stairways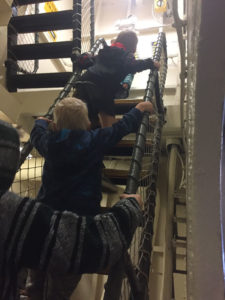 We spent almost 3 hours there but if it wasn't for our younger kids, I could have spent longer. I enjoyed reading all the information that was available. Our friends who went a couple days later spent around 5 hours there. There is a lot to see.
On the ship there are many things to catch your attention! My boys favorite was a huge aircraft gun.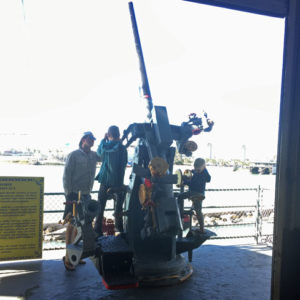 The kids could move around and test out and experience how it works. As you can imagine, my boys loved this and ran to it every chance they got. There was a 3D movie that was included in the price and fun to watch. You can wander the upper deck where the planes are and go even higher to the navigation rooms.
The price for the USS Lexington in Corpus Christi is $16.95 for adults and $11.95 for children 4-12. However that may change so make sure you check out their website for the latest. Here is a tip! On their website they have a dollar off coupon and you can get a dollar off each ticket.
#2 – Texas State Aquarium
While you are visiting the USS Lexington you can also visit the Texas State Aquarium right next door.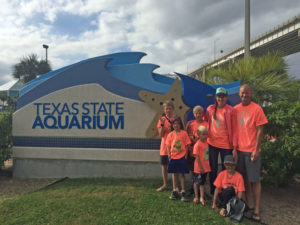 This is the best aquarium I have ever been to. It is like a mini Sea World from the dolphin show, divers swimming with the sharks, feeding the sting rays and even a bird show.
I kept thinking, "WOW, that was amazing!" then we would go to the next thing and I would be amazed all over again. We were thoroughly entertained! We spent over 3 hours there and felt like we saw everything, but could have spent longer. There is also a 4D movie theatre that is included in the original price.
Here is a quick video of some things we did while at the aquarium.
This aquarium is a little pricey. If you buy your tickets online it is $5 cheaper than buying at the desk. For kids 3 and up it is $20.95 and adults are $30.95. However I thought it was worth every penny for what we received in return.
BEACHES Near Corpus Christi
Now for the beaches! We stayed on Mustang Island State Park for 3 days and had a fabulous time. The beach was beautiful! On this island you can camp in tents or RV's right on the beach. There are access roads to the beaches and the roads are hard and well kept up.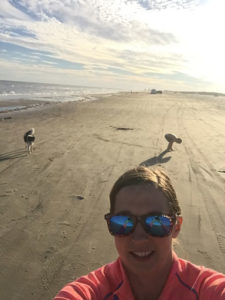 Camping on the beach can be wonderful and terrible all at the same time. It means you never get away from the sand, but at the same time it's awesome for watching kids play. You don't have to pack a lot of gear to the beach since you have everything you need there. I really enjoyed it.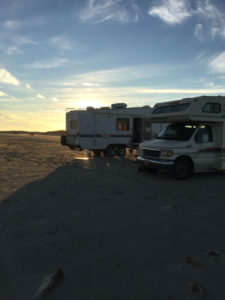 We took a boat to visit an un-inhabited island called San Jose Island. This wasn't my favorite place, mostly because it cost us a bit of money to get over there, but we saw dolphins on the way and the amount of sea shells over there was crazy!
Right next to the USS Lexington is the North Beach and looked really nice, but we didn't spend any time there as it was a little chilly on the day we were there. Other beaches are McGee Beach, and Malaquite Beach. Trip advisor is an excellent source for ideas on what to do and where to stay.
Port Aransas
Near our camping spot was a very quaint little town called Port Aransas. The people in the town invited us to a Christmas party where Santa was present with a free dinner and dessert. Santa was there with different activities which my boys really enjoyed!
Restaurants we went to that were recommended by the locals were Restaurant San Juan. This Mexican restaurant was amazing and pretty cheap too. We would go there again in a heart beat! Another favorite was Irie's Island Food. This is actually #1 on trip advisor. I had their rice bowl/plate and it was delicious! They are famous for their sandwiches too.
All along the coast of Texas are HUGE surf shops full of souvenirs of every kind. Some have giant sharks for there entry way that is always a huge hit with the kids! When you walk in you will see an entire wall full of pictures and prints. You can choose any color of shirt and any of those images on the wall and they will iron it on for you there.
Of course we couldn't resist getting our boys bright shirts so they can be seen from far away (a must at museums, parks or anywhere public). There are lots of beach items such as flip flops, cheaper boogie boards, swimming suits, towels. There are also all sorts of souvenirs such as shark tooth necklaces, to hermit crabs as a pet. They are fun stores, but each one is very similar.
Again, Trip Advisor is a fantastic resource to plan your trip! Check it out for a lot of other places to stay, places to stay and places to eat!