Take a peak of what a Well Educated Heart day may look like with the Well Educated Heart in action. REMEMBER, the Well Educated Heart is a very personal, led by the Spirit philosophy. There is not just one way. This post is to help inspire you to discover what is best for your family.
Sarah Jensen has started to share what the Well Educated Heart educational philosophy looks like in her home. She is a mother of younger kids ages ranging from 8 down to 2.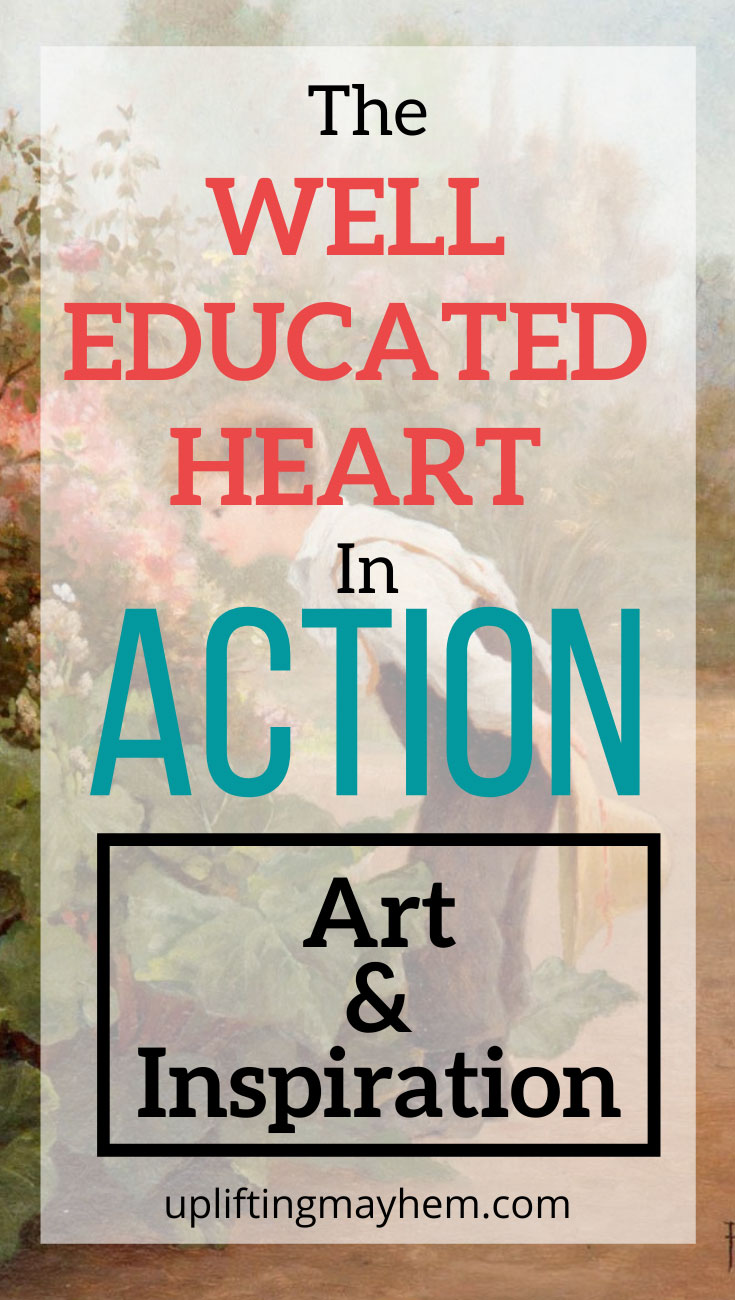 For those who follow the Well Educated Heart rotation, you know that the months roll right along! December can have any mother heart feeling deadly behind on tasks, and a little strung out. Just the normal Christmas to-do's can easily eat up all of your time. In December, the countries listed for study are Italy and Greece.
Here I am, reading book 5 of the series My Book of Delights (found on the WEH website here). This book covers the country France. I also found a little book of Irish fairy tales. Well, these things aren't coinciding!
This reminds me of something that Marlene Peterson, the finder of the Well-Educated Heart and Libraries of Hope, often says.
"Remember, this is your servant, not your master."
So, all of the non-related things to the rotation that we have done together to warm our hearts still counts. If we follow the rotation as a curriculum, we will feel the usual burnout and lack of desire, and our children will not have their hearts warmed.
So, this is how we strayed from the rotation this month. Although, I am learning not to view it as breaking any rules, but rather feeling inspired to inspire my children's hearts where they feel interest and desire themselves. This is a challenge, and doesn't always work out. When it does, though, you and your child (children) will both feel your cups filling and your hearts warming.
We will find our way back and we will be learning through "layering,". All the things we learn and do fit together as one great whole. In the end, it all works out if we seek those heart warming activities to help our children fall in love with learning.
Jensen's December Heart Warming Activities
#1 Heart Warming Activity
We focused a lot on art this month. It is cold outside and we feel like being more creative while we're inside. In the Mother's University, the topic of study is ART for the month of December. There is no better way to study art than to get lost in creating some of your own.
My little girl is enjoying simple paintings. After I help her to draw the picture, she likes to paint the canvas. I do not consider myself to be "artsy" but I tried my hand at trying to paint a river with trees in the background and was pleasantly surprised that it did look like a river!
I learned a lot from painting on this little canvas that I will incorporate the next time I paint. My son just enjoyed blending his colors! Heart warming learning can fill all of our hearts at once! We each worked on our own levels, and felt happy. I know that painting is not easy if you have a really young infant at home. For every painting success, we have 10 failed attempts because of the baby sister in our home.
Don't give up! You'll have a successful day, too.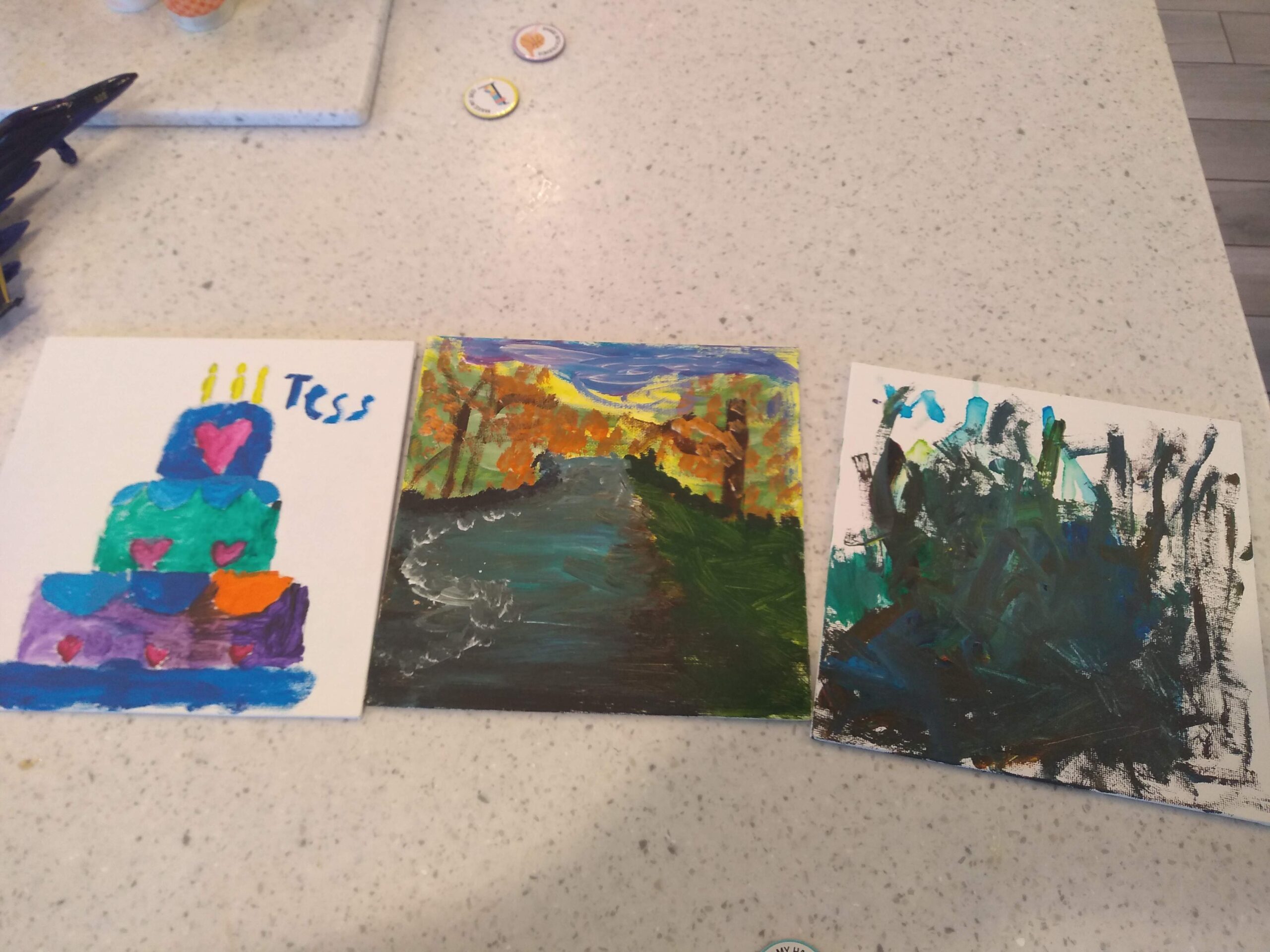 #2 Heart Warming Activity
For our country studies, we were still working on Scotland, England and Ireland. My daughter loves to do her own research and ask Google her own questions. I gave her some guidance on what she could ask for her country studies, and she did a notebooking page for Scotland. She learned a flag, she learned some things about the country, she did hand-writing without a struggle because she was enjoying the process.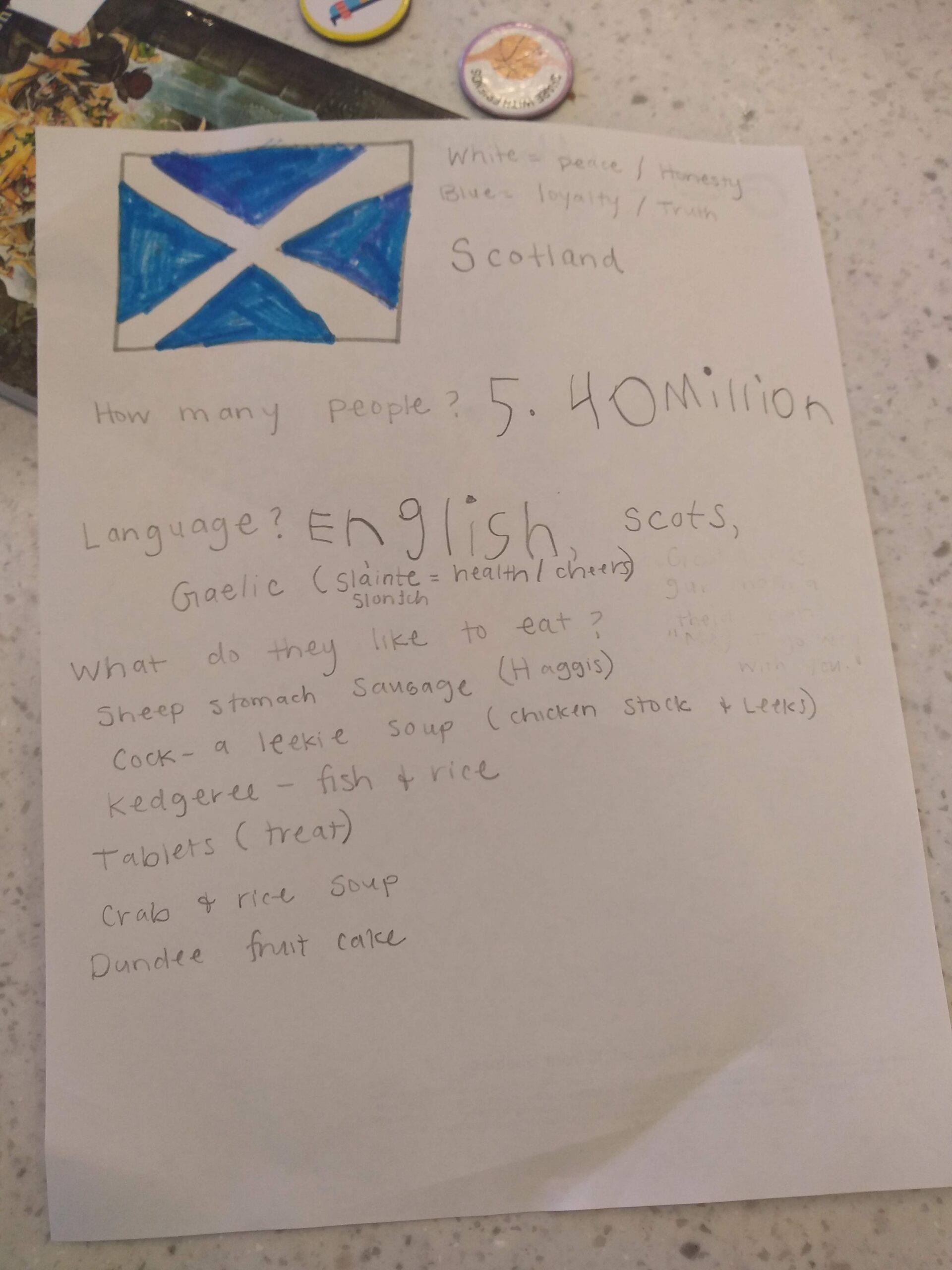 #3 Heart Warming Activity
We found this heart warming book at our library for studying Ireland. It has several short fairy tales of Ireland, and some new ones to discover. We did not read as many as I wanted to have read, but this is a book I would like to keep on my booklist for the next year when we return to Ireland.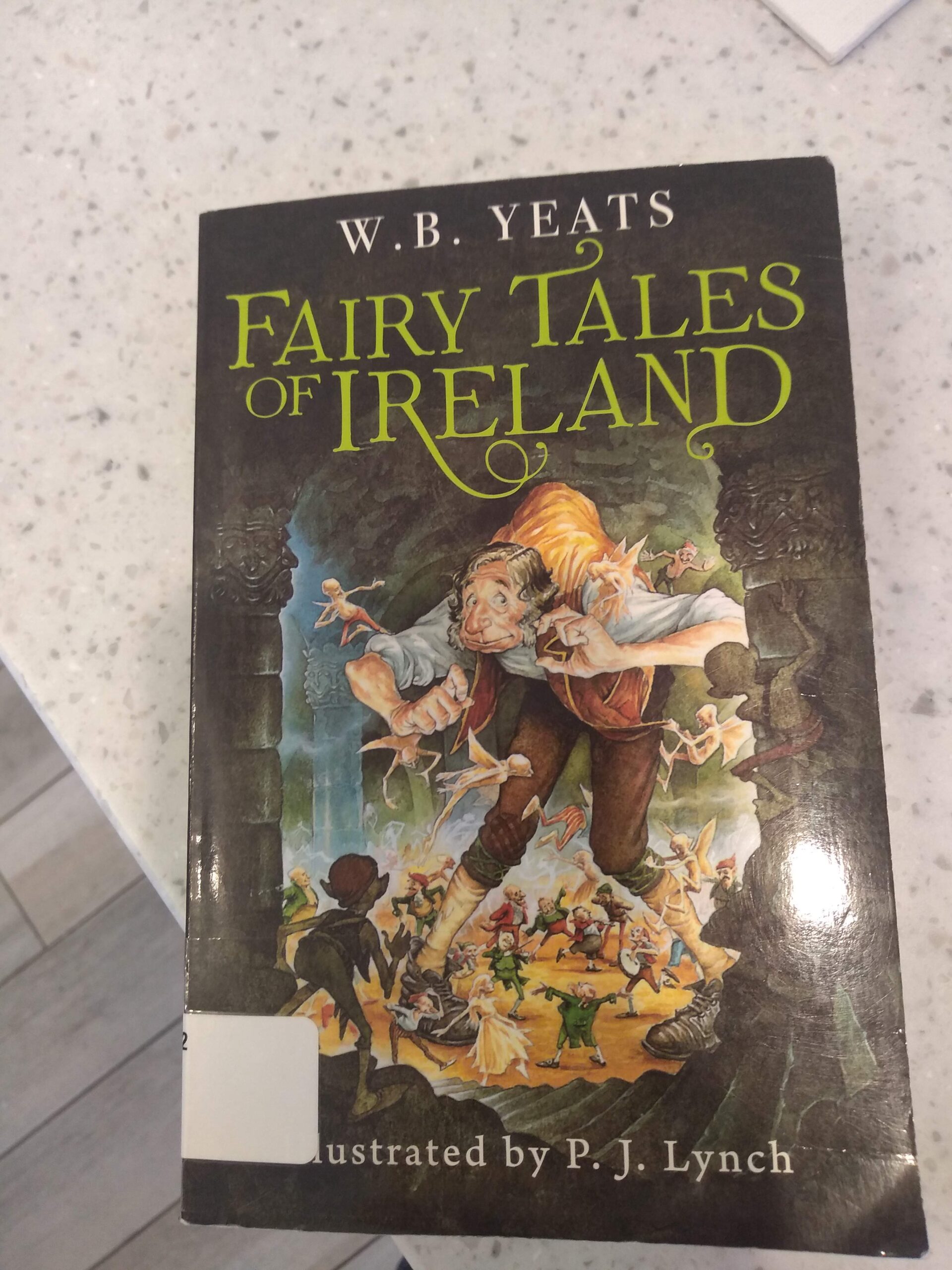 #4 Heart Warming Activity
We wanted to be festive for this time of the Christmas season. We learned how to make gingerbread cookies. My children loved rolling out the dough and picking the Christmas designed cookie cutters they wanted to use. Of course, our mouths watered and our hearts were warmed as we enjoyed the treat we worked together to make.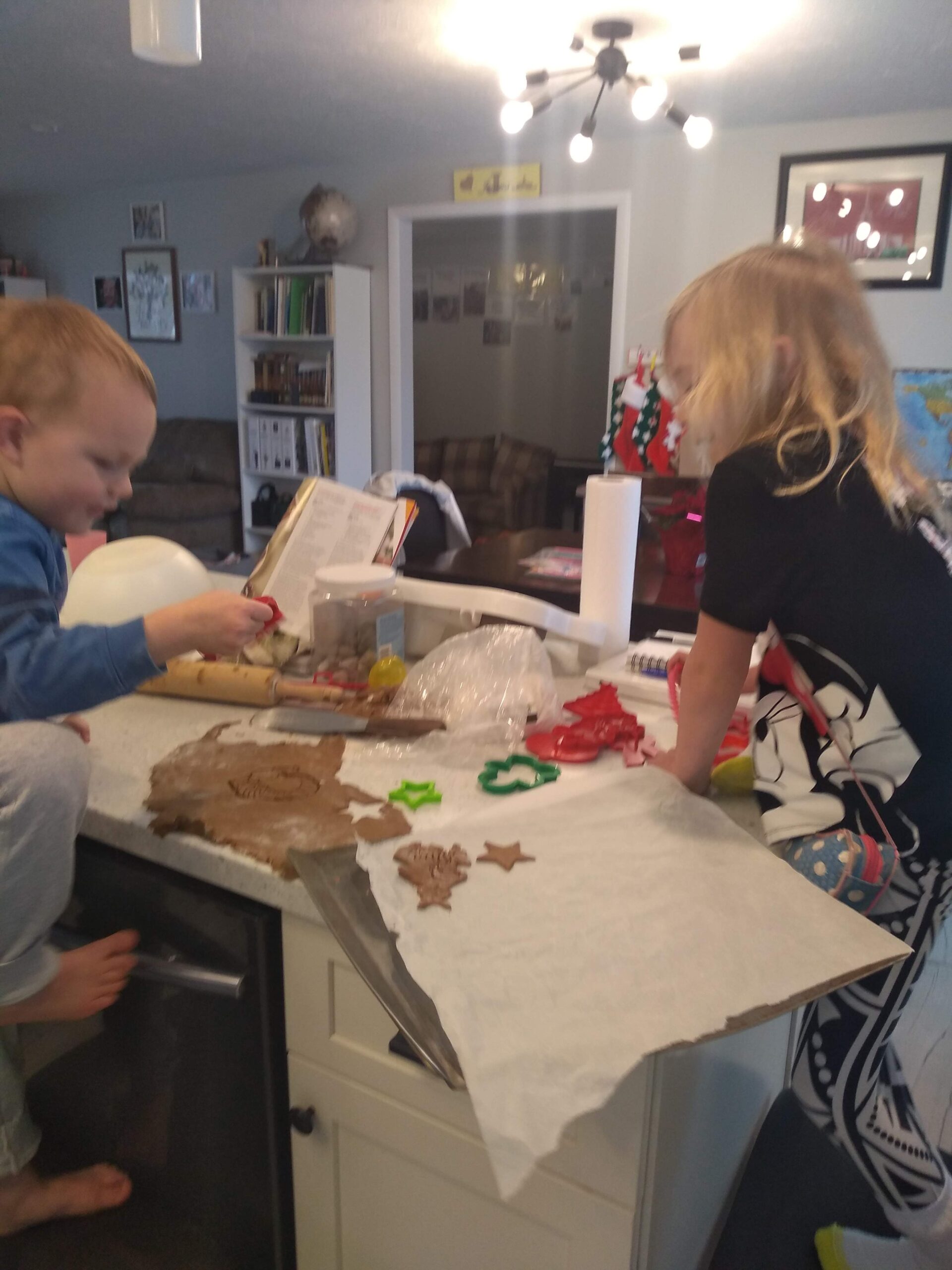 #5 Heart Warming Activity
I have joined a group of mothers in Mother's of Influence. You can find a group HERE. This group of women have truly helped and encouraged my growth in WEH. They inspire me in my own studies found in the Mother's University.
December covers the topic of art. A mother in my group helped us to learn more about water colors and we painted our own water color Christmas cards. I never would have thought to do it on my own. I am grateful for the wonderful support group for myself that I have found through the Well Educated Heart. It is truly a blessing that I utilize daily!
This other mother inspired me and then I went home and inspired my daughter. We cut snowflakes and then she painted her snow flakes with water colors.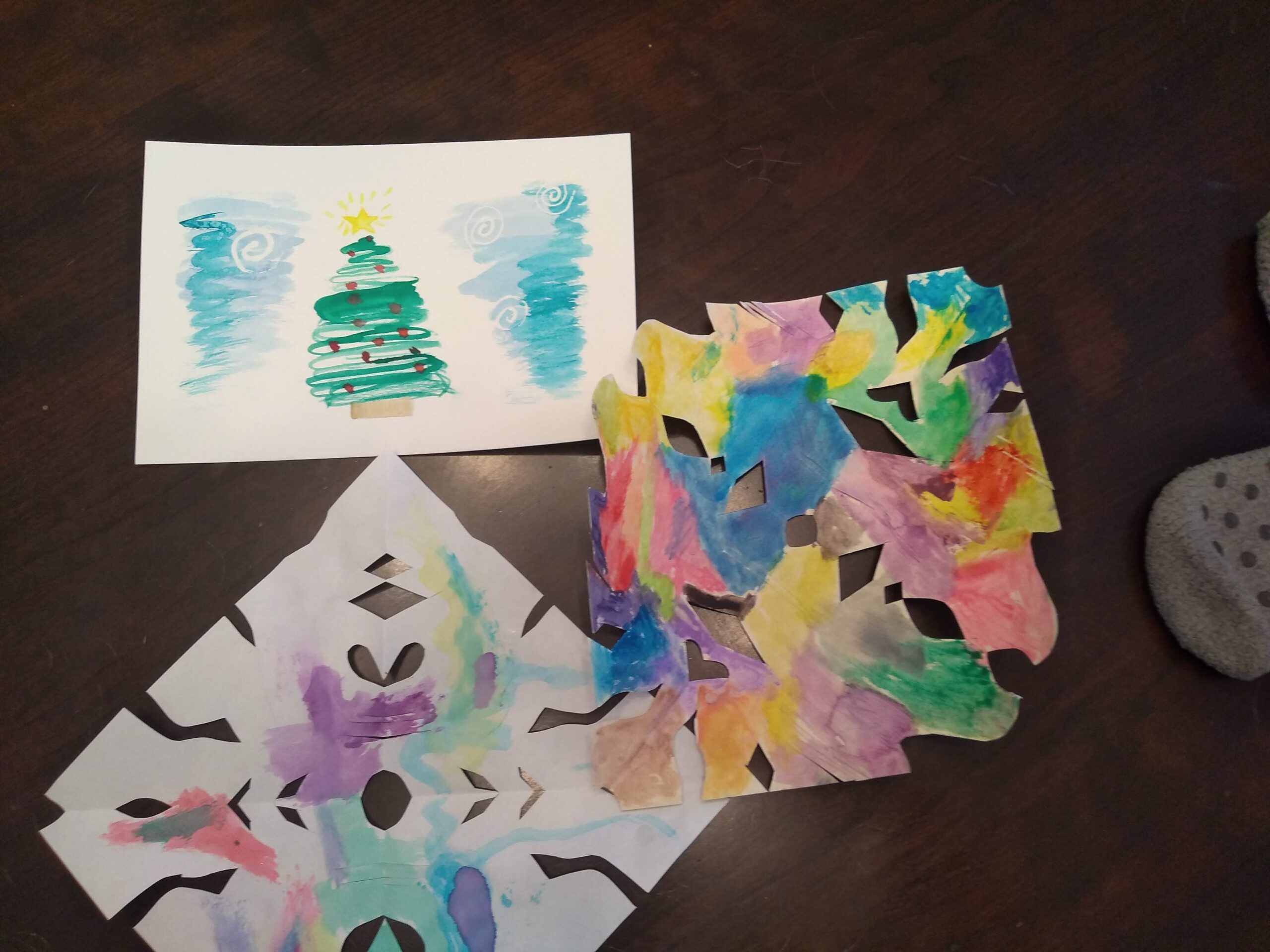 #6 Heart Warming Activity
We made paper sack puppets! My toddler loved this activity. It was a simple cut-out and glue activity, and made for a lot of fun afterward.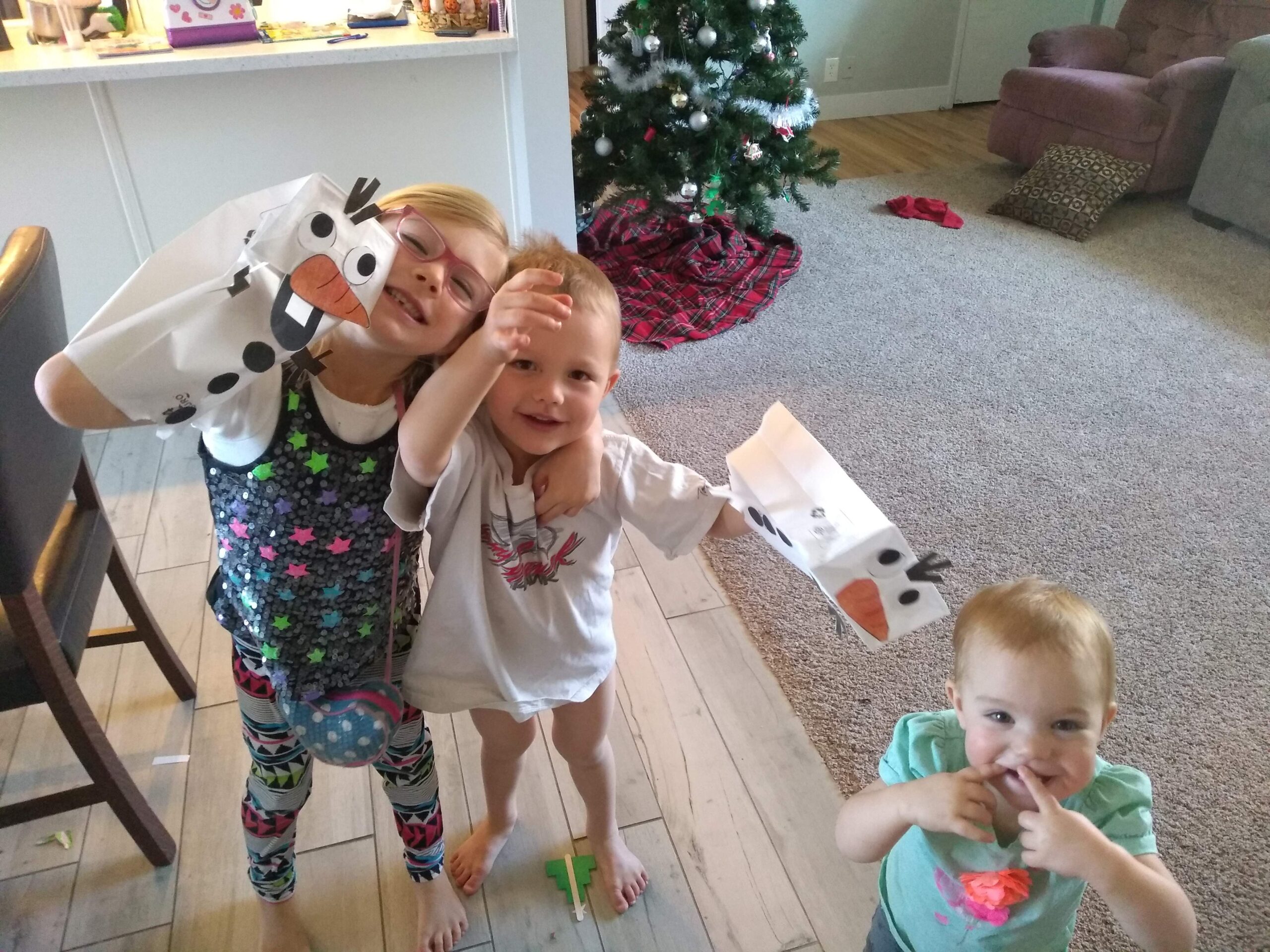 #7 Heart Warming Activity
This was a resource that someone shared on the Facebook group for Well Educated Heart members. If you go to the website www.livinglifeintentionally.blogspot.com, it will redirect you to their updated blog. On that blog, you can download this free PDF of Christmas around the World in different countries.
We have been doing this for our studies during December and have learned a lot about other peoples around the world. We are learning that we have so much that ties our hearts together, even if we celebrate differently in all of the nations.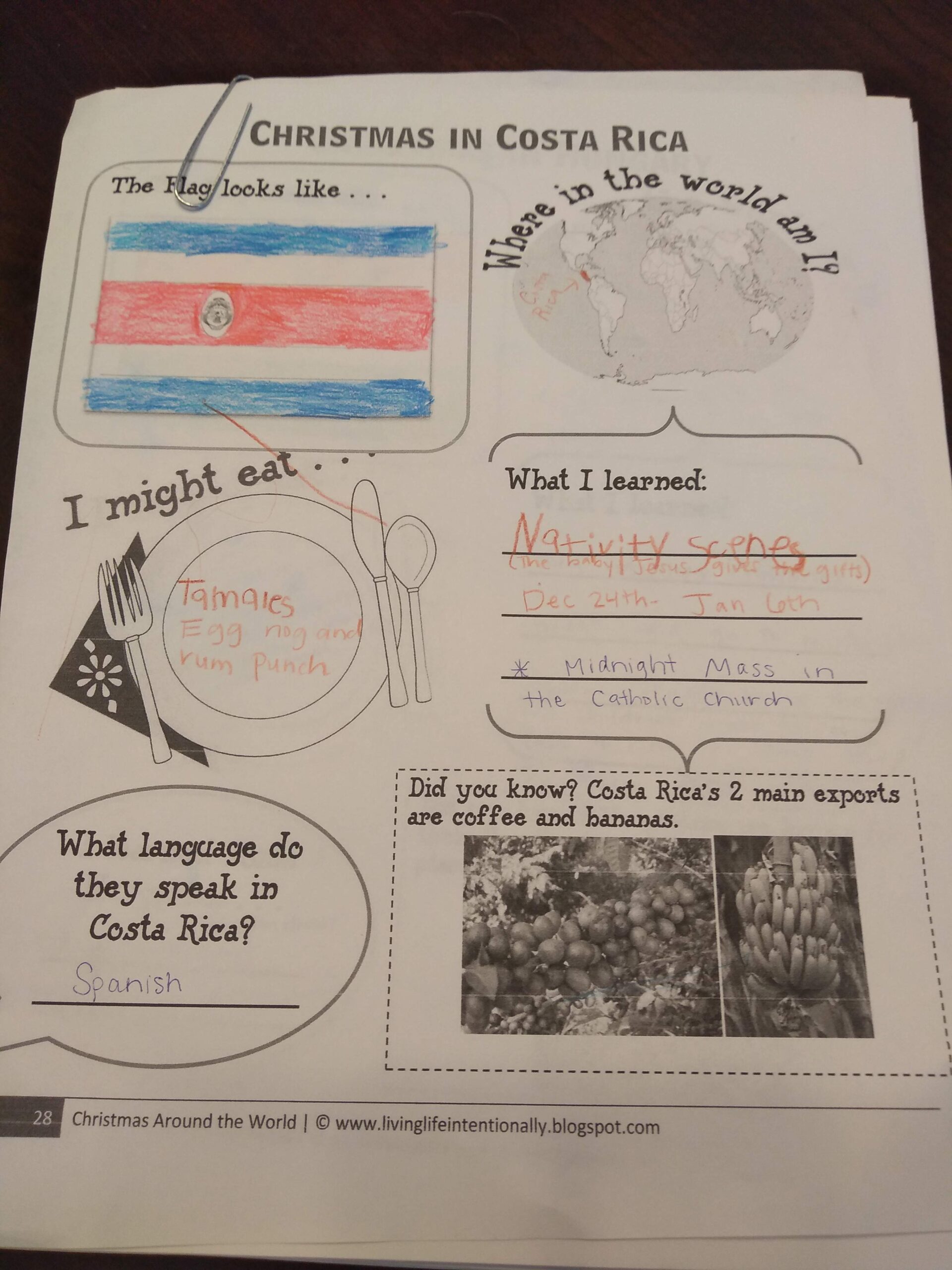 www.livinglifeintentionally.blogspot.com
We hope that whatever you decide to do, you will find joy this Christmas season and always. Orison Swett Marden has said "The whole world is full of unworked joy mines." If the whole world is full of this joy, your family has a little piece of it to be discovered too. We'll see you in 2021 for another year of learning and growth. -xoxo