This is a sponsored post written by me on behalf of Stride Rite. All opinions are 100% mine.
Let's talk about shoes. Kids shoes to be exact. Let's talk about how I spend half my life looking for them, cleaning them off, or shopping for new ones to replace the ones I couldn't find or clean off. I don't know what it is about children's shoes, but they are as elusive as a rabbit and as slippery as a fish. They are the number one reason I am late for everything. I am missing at least 5 at any given time. I'm guessing they are hiding out somewhere with my missing sippy cups and pacifiers plotting against me. 🙂
If I happen to keep track of a pair, they take a serious beating with the heavy play schedule my little kids try to keep up with every day. I have had so many soles detach from shoes over the years from my kids running, jumping, climbing, scooting, and riding their bikes. Kids are adventurous, and it is difficult to find shoes that can keep up with them
Does anyone have a kid who is picky about shoes? My third daughter is a little ridiculous about it. I have purchased several pairs of shoes that she insisted she loved the day I bought them, but then she refused to wear them the very next day because they were "soooo uncomfortable and make her feet hot." It's a bit exasperating.
But, good news! I think I've found the answer to my shoe issues – at least for my younger crew. Stride Rite- a company that has been making shoes since 1919- is now offering for the first time their Surprize line of children's shoes up to size 12 exclusively at Target! What is so great about these shoes is that they are both durable and comfortable. The foot beds are made of memory foam and the outsoles are very flexible, which is great for growing feet. I wish I had known about these when my picky little friend was wearing these sizes— she would have had nothing to complain about! And the rubber toes are ready to take a beating from your active little kids. Now, if only they could install a tracking device in them so they never get lost… 😉
Speaking of active little kids, I took my little 2 1/2-year-old son to choose a pair of shoes this week at our local Target. We don't go out much together, just he and I, so it was a fun little excursion.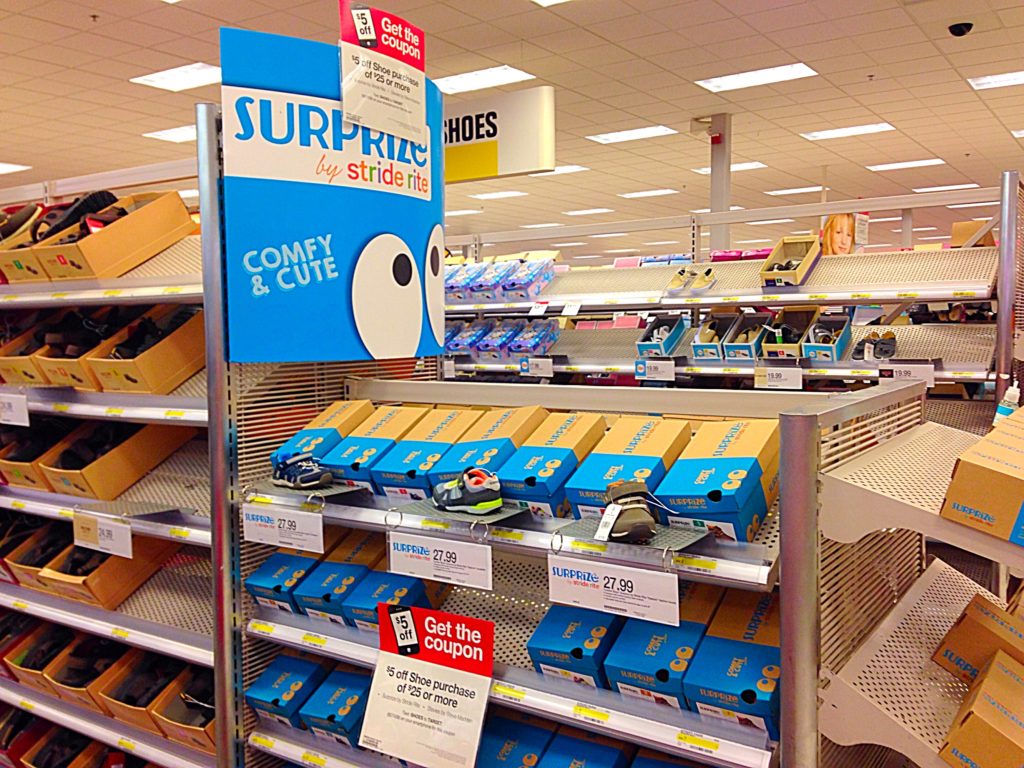 Obviously, we were interested in the boys section, but check out some of the comfy and cute Surprize for girls options they have as well!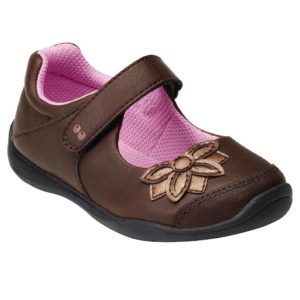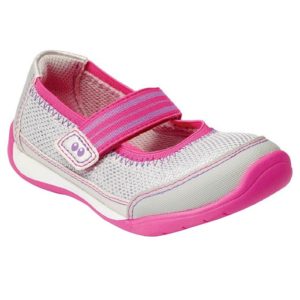 I asked my son which ones he liked best, and he picked the blue ones. But, check out the full line of Surprize for boys.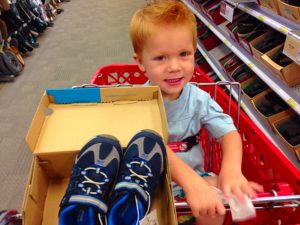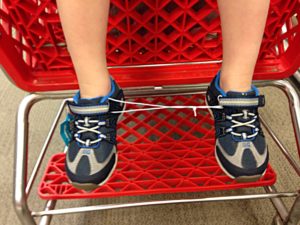 I love the look of the Surprize line of shoes and how easy they are to get on and off.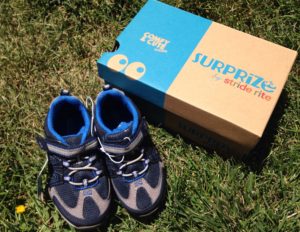 My son loves how comfortable they are and he was putting their durability to the test in no time!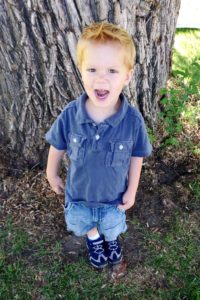 You can find out more about Surprize by Stride Rite on all their social channels and you can Shop Surprize by Stride Rite online at Target.com if you don't have a Target near you!
Which pair is your favorite?
Surprize by Stride Rite, Only at Target