Need simplicity in your life? Me too. I oftentimes need to remind myself that things don't need to take hours to make for kids to appreciate them! Quite the opposite actually. I personally find myself with more energy to make the holidays fun when I remember to choose simple.
Here are a few Halloween treats that will literally take 1 to 5 minutes to make, but are sure to bring a smile to your kid's faces.
Festive. Fun. Simple.
That's my new motto!
Super Simple Halloween Snacks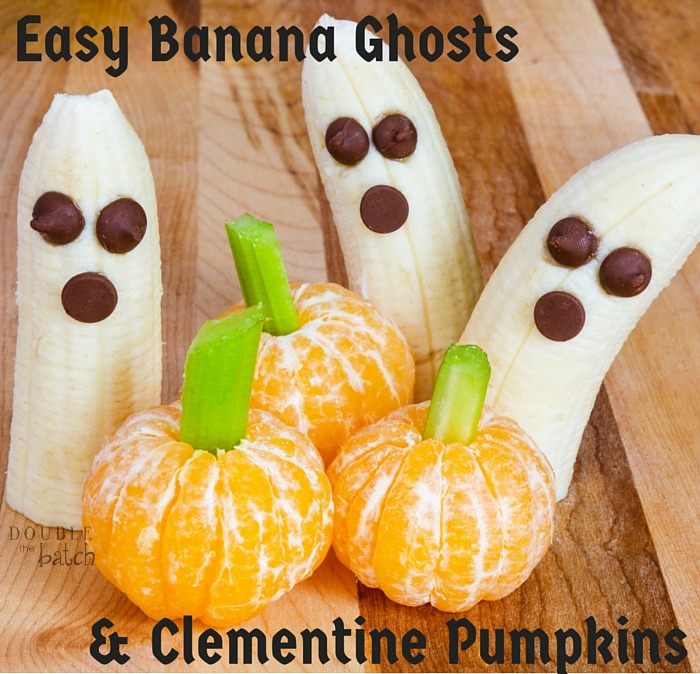 Banana Ghosts: as if the picture didn't explain itself, just cut up some bananas and add some chocolate chips for eyes!
Pumpkin Clementines: Peel your clementines and add a small piece of celery for the stem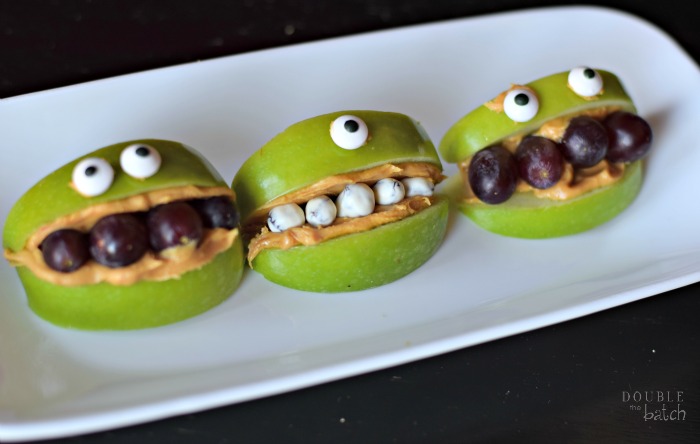 Apple Monsters: You may have seen these before using the yogurt covered raisins, but one of my daughters doesn't like yogurt covered raisins, so we used grapes on some of them! Just cut your apples, and attach two pieces using peanut butter (I'm guessing you might be able to use yogurt too?). Insert whatever you are using for the teeth (grapes, raisins, etc.) and then attach your candy eyeballs!
What are YOUR favorite Halloween snacks?