So my husband is sort of a Nutella freak. He loves the stuff. And I think it's a little silly we waited this far into life to try NUTELLA HOT COCOA! It is so stinkin' easy and simple to make, and oh so good.
All you need is milk and Nutella. Seriously. I mean everything is better if you also have marshmallows, but not mandatory.
This stuff is good by itself!
Nutella Hot Cocoa Recipe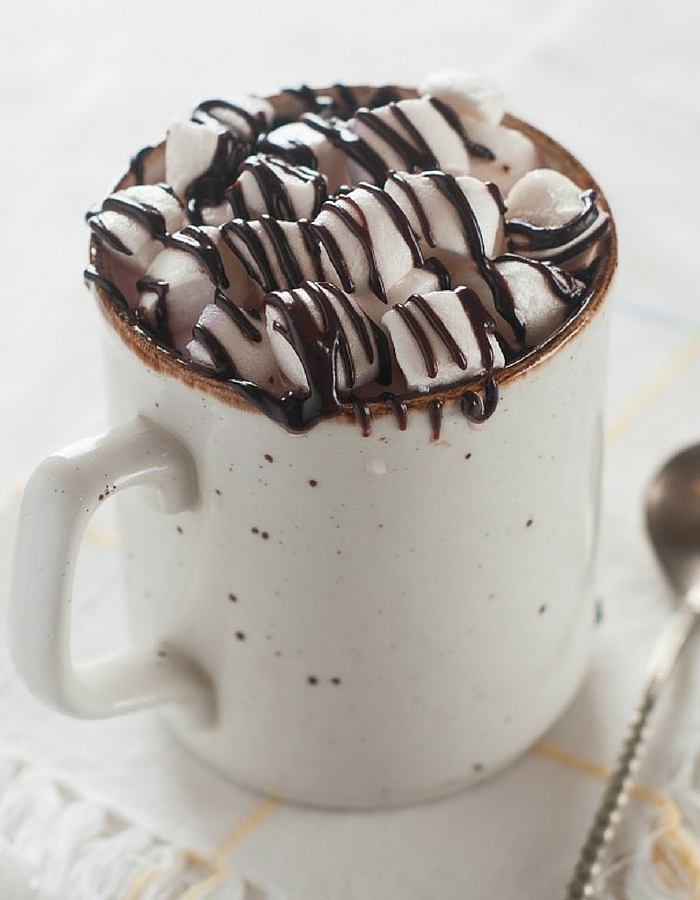 Ingredients
1 1/2 cups Milk
3 Tablespoons Nutella
Nutella Hot Cocoa Directions
Heat your milk in a saucepan over medium heat until steaming or light simmering (you don't want your milk to boil). Remove from heat and whisk in your Nutella until dissolved.
Feel free to top with whipped cream, marshmallows, chocolate syrup, whatever your heart desires! But as I said earlier, this Nutella hot cocoa doesn't need anything else! It's good by itself! 🙂