I have an easy family favorite for you today! My family loves to have a  Build Your own Pizza Bar every Friday. Sometimes we even invite over neighborhood friends to join in on the fun! I have been using Rhodes Rolls for a year now because they are EASY, and they taste better than any pizza dough I have ever attempted to make! The only tricky part is remembering to take the rolls out of the freezer 3-5 hours before it's time to make dinner!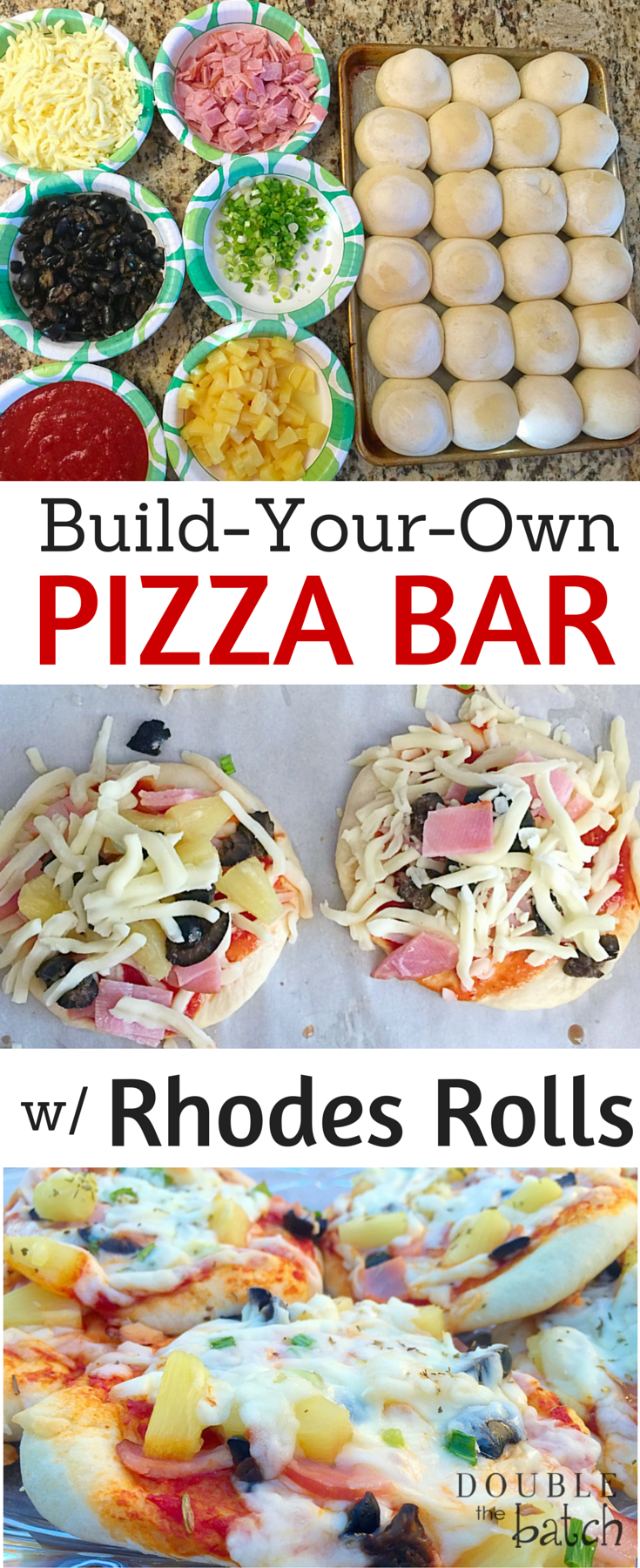 It's pretty easy. After you thaw your rolls out according to the directions on the bag, roll them flat, top with sauce ( I love to use Classico Four cheese Spaghetti sauce!) and cheese and your favorite toppings! Bake @400 for 15 minutes or until cheese is melted and edges are golden! I can't decide whether my kids love this meal because they have so much fun helping or because it's so yummy!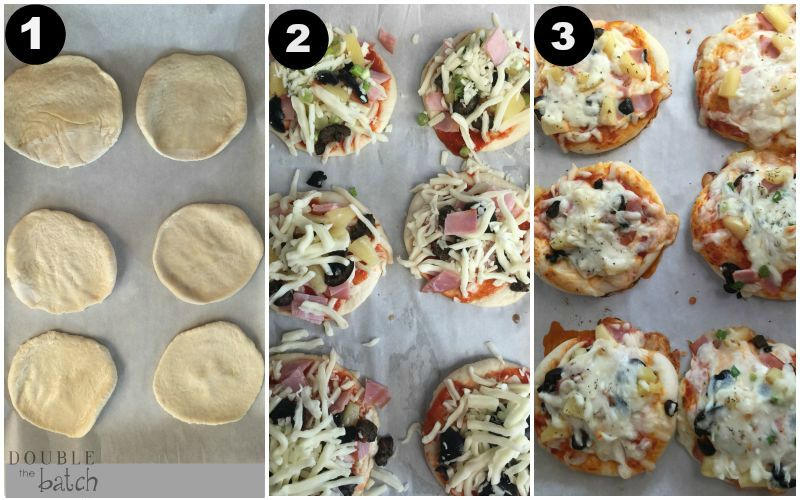 Rhodes Rolls Build your Own Pizza Bar
Author:
Katie (upliftingmayhem.com)
Ingredients
Rhodes Frozen White Dinner Rolls
Mozzarella Cheese
Classico Four Cheese Spaghetti Sauce (or your favorite pizza sauce)
Favorite Pizza Toppings (we use ham, pineapple, olives,and green onions)
Instructions
Thaw out rolls according to directions on bag
Roll out rolls into flat circles (parchment paper makes this easier!)
place on cookie sheet that has been covered in parchment paper. Top with a tablespoon of sauce, cheese, your favorite toppings, and MORE cheese!
Bake @ 400 for 15 minutes or until cheese is melted and edges are golden brown.
You might think I'm a little weird, but I love to dip my mini pizza in Olive Garden Italian dressing! It just adds a delicious kick! Try it! I usually buy mine at WalMart.